Pakistan vs World XI, 1st T20I Match Summary
PAK vs WXI, 2017 - T20 Summary
Player of the Match

Babar Azam

PAK 197/5
Top Batsmen
Top Bowlers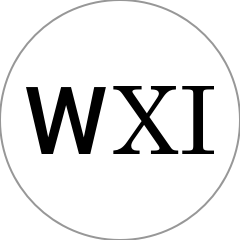 WXI 177/7
Top Batsmen
Top Bowlers
That wraps up the formalities of this game. There was enough entertainment and let's hope there is more to come in the games to follow. Also hoping that we have a full house as the stadium wasn't packed to capacity today although the crowd was enthusiastic. The next T20I is on 13th September, 2017 at the same venue. World XI will be keen to bounce back with a bang. Tune in at 1900 local, 1400 GMT for all the action. Till then, it's goodbye from us. Cheers!
Pakistan skipper, Sarfraz Ahmed is happy with his team's victory. Praises his teammates, especially Azam for his knock. Opines that it was a good all-round show from Pakistan in this game. Expresses joy at the emergence of the young talents and adds that the experience of playing in front of home crowd should boost the morale further. Admits that the team's fitness has improved and hopes it continues. Ends by thanking the crowd and the PCB for all the support.
World XI skipper, Faf du Plessis feels that it was a good game and praises Pakistan for the performance. Opines that 180 was a par score and states that the hosts' attack used their variations well on the track. Rues the lack of partnerships from his side and feels that the batsmen who got starts could have kicked on. Feels that it was a good atmosphere to play cricket. Hopes that his side can bounce back in the next game. Praises the crowd for the vocal support.
Man of the Match, Babar Azam feels that clarity in mindset helps him to be consistent in T20s. States that all the hard work in the nets has paid off. Shrugged off talks about pressure despite facing World XI and states that the talk with Shehzad was to bat deep into the innings.
A collective performance from Pakistan's bowlers with the spinners in particular doing a brilliant job. The pacers also cleverly used the surface as they dished out more of the slower delivery assortment to stifle the scoring rate. In the end, they had enough on the board to win convincingly. It was a Babar Azam masterclass earlier in the evening that set up the Pakistan total which proved too much for the visitors. A good comeback for international cricket in Pakistan. The home side has won and that's an icing on the cake for the crowd.
Comfortable win for Pakistan! The target was always going to be tough for the World XI but they had a line up that had depth and power hitters in plenty. Amla and du Plessis got breezy starts but couldn't convert while Paine struggled to get going. As the pressure mounted, the middle order succumbed to the pressure and Sammy's big hits came too late in the piece to affect the result.
Hasan Ali To Darren Sammy
FOUR! Boundary to finish but it's the hosts who have prevailed. Sammy looks to go big but gets a thick inside edge that races down to the fine leg fence. Sammy shakes hands with Hasan Ali. PAKISTAN WIN BY 20 RUNS.
Ben Cutting is the new man in.
Hasan Ali To Darren Sammy OUT!
OUT! Mix up and Perera departs! On a length outside off, Sammy steers it through point and they get a single. Confusion on the second run and Perera is late to get back to the non-striker's end. The bails are whipped off and he is well short.
Hasan Ali To Thisara Perera
On a length outside off, dabbed to the off side for a single.
Hasan Ali To Darren Sammy
Very full and outside off, drilled down to long off for a single. The crowd has started to shout out loud as the result is now sealed. It was virtually beyond doubt during the last over or so actually.
Hasan Ali To Darren Sammy
What a response from Hasan Ali! Excellent yorker on off stump and Sammy is down on the ground as he tries to dig it out. Hasan is his PSL teammate and walks up to the West Indian to help him get up.
Hasan Ali To Darren Sammy
SIX! THAT'S GONE OVER THE ROPES! 6 biggies needed to win the game and Sammy has got one out of them. Shortish in length and he swivels to pull it over deep backward square leg for a flat maximum. Good power!
Over 19 : 164/6
0

18.1

0

18.2

6

18.3

0

18.4

6

18.5

1 LB

18.6
Rumman Raees To Darren Sammy
Fuller and around leg stump, Sammy misses the flick and it struck on the pads as the ball rolls to the off side. Stifled lbw shout but pitching outside leg. There must have been a tiny edge as there is no signal from the umpire after the batsmen crossed.
Rumman Raees To Darren Sammy
SIX! HAMMERED! Raees is getting predictable now. Another slower ball on a good length and Sammy pummels it down the ground. Clears long on with ease. These hits have come too late in the game for the visitors.
Rumman Raees To Darren Sammy
Doesn't connect well! Waits on the slower shortish ball and gets a bottom edge on the slog that goes to the keeper.
Rumman Raees To Darren Sammy
SIX! SMASHED! Sammy has had enough of the slower ball diet and this time waits forever before clubbing it over a leaping deep mid-wicket fielder. Maximum! World XI a flurry of these in this over to stay alive.
Rumman Raees To Darren Sammy
Short ball and Sammy ducks under it. Thought he may get a wide but doesn't. DOT BALL!
Rumman Raees To Darren Sammy
Slower ball outside off, Sammy tries to have a go at it but misses.
Rumman Raees has a change of ends. 47 needed from 12. Barring a miracle, Pakistan have this one in the bag.
Over 18 : 151/6
1

17.1

0

17.2

0

17.3

1

17.4

0

17.5

1

17.6
Hasan Ali To Darren Sammy
Very full and around off stump, Sammy bludgeons it down the ground but straight to the long off fielder. Just a single again.
Hasan Ali To Darren Sammy
Beaten! Full and wide outside off stump, Sammy tries to launch it out of the park but doesn't make contact.
Hasan Ali To Thisara Perera
Another slower ball and this time Perera drags it off the inner half to the leg side. Just a single.
Hasan Ali To Thisara Perera
And again! Clever from Ali, he knows that Perera loves the leg side and so spears this outside off with no pace on it. Play and a miss once more.
Hasan Ali To Thisara Perera
Beaten! Slower ball outside off stump, Perera looks to hoick across the line but is foxed by the lack of pace.
Hasan Ali To Darren Sammy
Length ball on off stump, Sammy's bat swing comes down hard on the bat but ends up dragging it to deep mid-wicket. Just a single.
Hasan Ali is back on. 50 needed from 18. This over has to be a big one for the World XI to stay afloat in the game.
Over 17 : 148/6
4

16.1

2

16.2

W

16.3

1

16.4

1

16.5

1

16.6
Sohail Khan To Darren Sammy
Straighter in line and Sammy clips it on the leg side for a single.
Sohail Khan To Thisara Perera
Another full ball attacking the stumps, smeared down to long on for a run.
Sohail Khan To Darren Sammy
Fuller outside off, drilled to long off for a single.
H. Ali
to
D. Sammy
T. Perera
6

19.1

0

19.2

1

19.3

1

19.4

W

19.5

4

19.6
0

18.1

0

18.2

6

18.3

0

18.4

6

18.5

1 LB

18.6
H. Ali
to
D. Sammy
T. Perera
1

17.1

0

17.2

0

17.3

1

17.4

0

17.5

1

17.6
S. Khan
to
G. Elliott
D. Sammy
T. Perera
4

16.1

2

16.2

W

16.3

1

16.4

1

16.5

1

16.6
R. Raees
to
T. Perera
G. Elliott
0

15.1

1

15.2

1

15.3

1 WD

15.4

4

15.4

4

15.5

4

15.6
S. Khan
to
G. Elliott
D. Miller
T. Perera
2

14.1

4

14.2

1

14.3

6

14.4

W

14.5

1

14.6
S. Khan
to
D. Miller
T. Paine
G. Elliott
0

13.1

1

13.2

W

13.3

1

13.4

1 LB

13.5

0

13.6
S. Khan
to
T. Paine
du Plessis
D. Miller
1

12.1

0

12.2

W

12.3

1

12.4

0

12.5

1 WD

12.6

4

12.6
4

11.1

0

11.2

4

11.3

6

11.4

4

11.5

4

11.6
S. Khan
to
T. Paine
du Plessis
1

10.1

1

10.2

0

10.3

6

10.4

1

10.5

1

10.6
I. Wasim
to
du Plessis
T. Paine
1

9.1

1

9.2

0

9.3

1

9.4

1

9.5

4

9.6
S. Khan
to
T. Paine
du Plessis
0

8.1

0

8.2

0

8.3

1

8.4

0

8.5

1

8.6
I. Wasim
to
T. Paine
du Plessis
0

7.1

0

7.2

0

7.3

1

7.4

1

7.5

1

7.6
F. Ashraf
to
T. Paine
du Plessis
4

6.1

0

6.2

0

6.3

1

6.4

1

6.5

1

6.6
R. Raees
to
T. Iqbal
T. Paine
H. Amla
4

5.1

W

5.2

1

5.3

4

5.4

0

5.5

W

5.6
H. Ali
to
H. Amla
T. Iqbal
0

4.1

1

4.2

1

4.3

4

4.4

4

4.5

0

4.6
S. Khan
to
T. Iqbal
H. Amla
0

3.1

4

3.2

4

3.3

0

3.4

1 WD

3.5

1

3.5

1

3.6
I. Wasim
to
T. Iqbal
H. Amla
1

2.1

0

2.2

0

2.3

0

2.4

6

2.5

0

2.6
S. Khan
to
T. Iqbal
H. Amla
0

1.1

1 LB

1.2

4

1.3

1

1.4

0

1.5

1

1.6
I. Wasim
to
T. Iqbal
H. Amla
1 WD

0.1

0

0.1

1

0.2

1

0.3

0

0.4

0

0.5

1

0.6
Match Info
Venue

Gaddafi Stadium, Lahore

Weather

Clear

Toss

World XI won the toss and elected to field

Result

Pakistan beat World XI by 20 runs

Player of the Match

Babar Azam

Umpire

Aleem Dar (PAK), Ahsan Raza (PAK) and Shozab Raza (PAK)

Referee

Richie Richardson (WI)
Match Notes
Innings Break: Pakistan 197/5 in 20.0 overs

Pakistan 150/3 in 17.1 overs

B Azam dropped on 64 by D Miller in 12.2 overs

2nd wkt Partnership: 100 off 70 balls between A Shehzad (34) and B Azam (66)

Pakistan 100/1 in 11.2 overs

B Azam 2nd T20 fifty: 50 runs in 33 balls (8x4) (0x6)

2nd wkt Partnership: 51 off 36 balls between A Shehzad (12) and B Azam (38)

Pakistan 53/1 in 6.1 overs

Mandatory Power play (1-6) Pakistan 49/1

A Shehzad dropped on 7 by B Cutting in 4.2 overs
World XI 150/6 in 17.4 overs

3rd wkt Partnership: 50 off 36 balls between T Paine (19) and du Plessis (29)

World XI 100/2 in 12.0 overs

World XI 52/2 in 6.1 overs

Mandatory Power play (1-6) World XI 48/2
Worm