When Superwoman MC Mary Kom Was Driven to Tears
MC Mary Kom, PV Sindhu and Geet Sethi had appeared for a promotional event in Mumbai. In the event, Mary Kom shared her frustration and she broke down. These were the several reasons of her emotional outburst.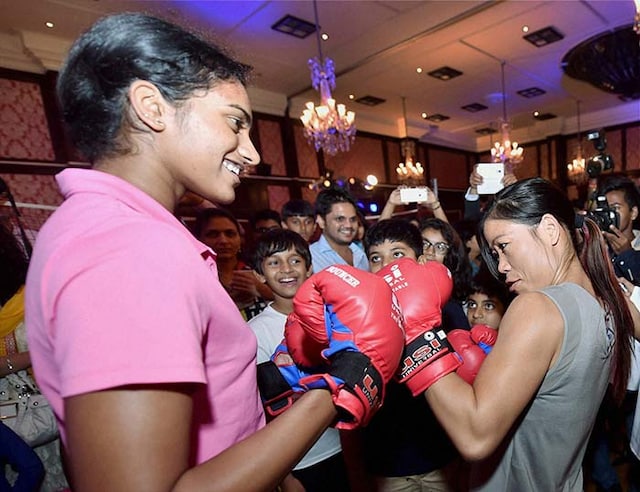 PV Sindhu and Mary Kom indulge in a mock boxing fight during a promotional event in Mumbai on Thursday.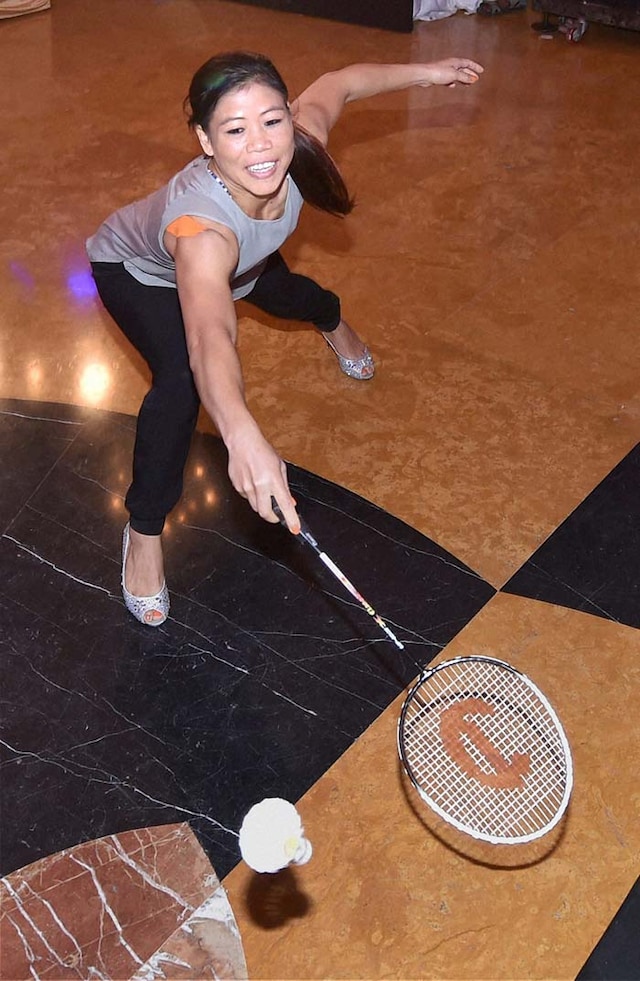 In return, Mary Kom also played a game of badminton with Sindhu during the event.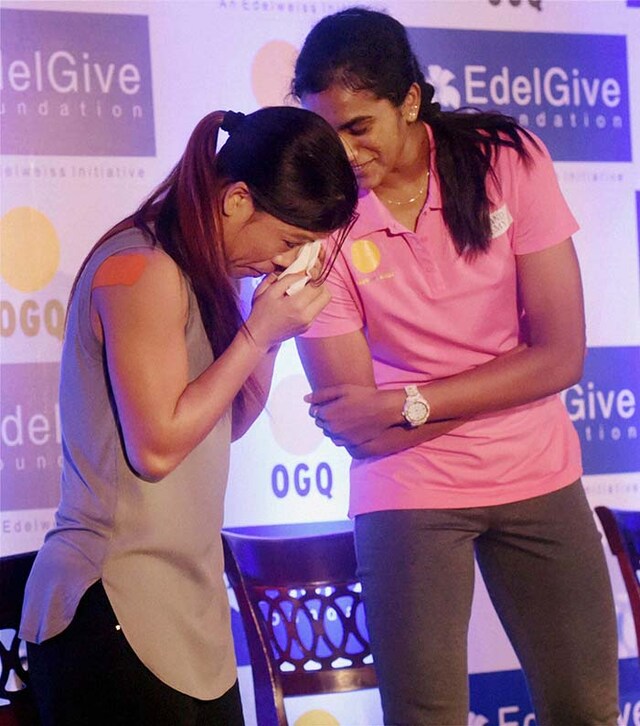 In the event, Mary Kom accused the Indian selectors of regional bias during boxing selection and trails.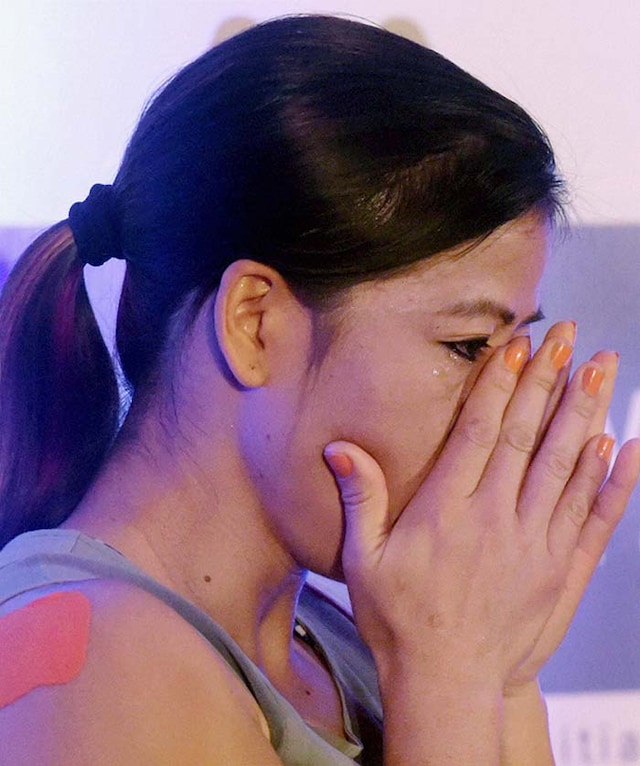 She alleged that Haryana's Pinky Jangra, who competes in the same weight category as her, is being repeatedly favoured by the selectors despite being beaten by the five-time world champion from Manipur.
Mary Kom also said that she felt some of the referees and judges did not favour her. However, she added that she will prove herself in the ring and reiterated the fact that she was proud to be playing under the Indian flag.