Mayweather Beats Pacquiao to Win 'Fight of the Century'
Floyd Mayweather deafted Manny Pacquiao by unanimous points decision to win the Fight of the Century at Las Vegas.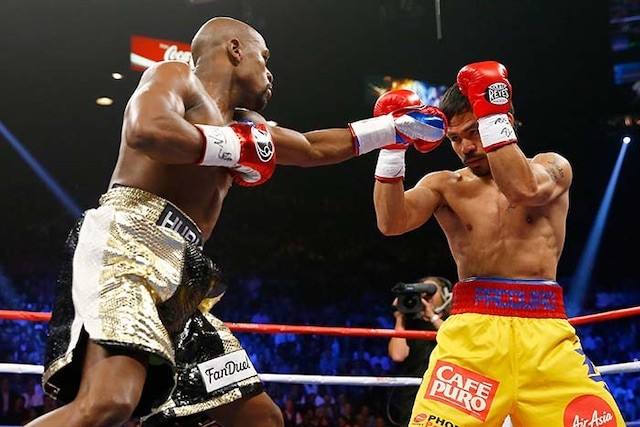 Floyd Mayweather Jr cemented his place among the pantheon of boxing greats by improving to 48-0 with a unanimous decision over Manny Pacquiao on Saturday in a fight that lived up to its immense hype and price tag. (All AFP images)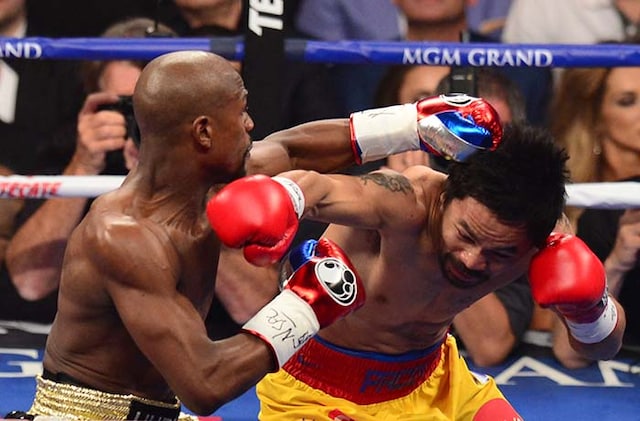 Mayweather weathered an early assault from the Filipino southpaw before winning the later rounds using his reach and jab to finish ahead on all three scorecards in a welterweight showdown set to be the top grossing prize fight of all-time.
"When the history books are written, it was worth the wait," Mayweather said in the ring after a four-belt unification bout that was more than five years in the making.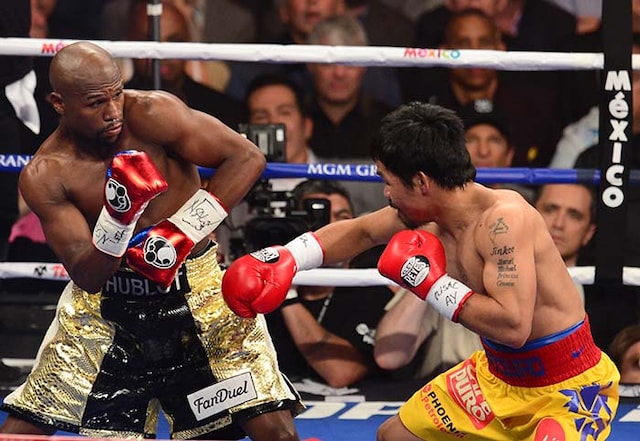 Though Pacquiao repeatedly forced Mayweather to backpedal, the wily American blunted his opponent's best efforts by using his renowned defensive skills while getting in several telling jabs and punches of his own.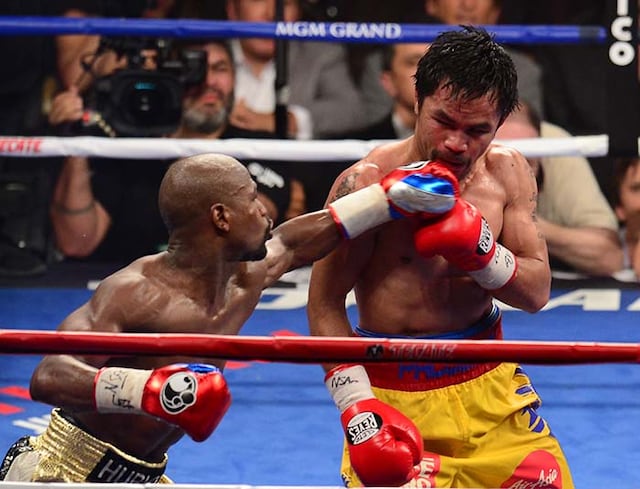 Mayweather and Pacquiao had promised to deliver on years of hype and give fans their money's worth and were true to their word in delivering an entertaining contest that had the capacity crowd on its feet roaring from the opening bell to the end of the 12 round showcase.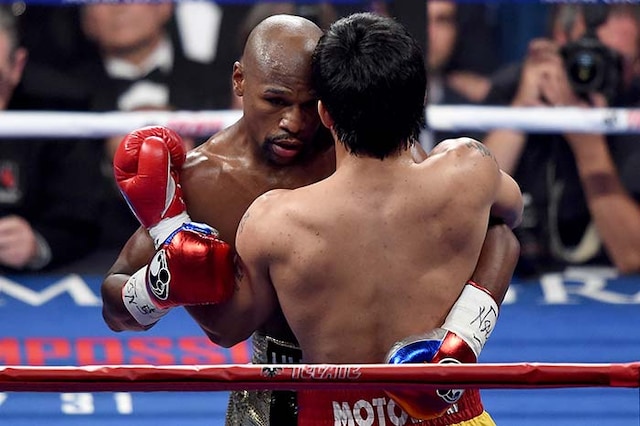 "Manny Pacquiao is a hell of fighter, I see now why he is at the pinnacle of boxing," the 38-year-old Mayweather said after an emotional embrace with Pacquiao.
The fight between the two greatest boxers of their generation was one that appeared might never happen as Pacquiao resisted Mayweather's demands for blood-testing for five years.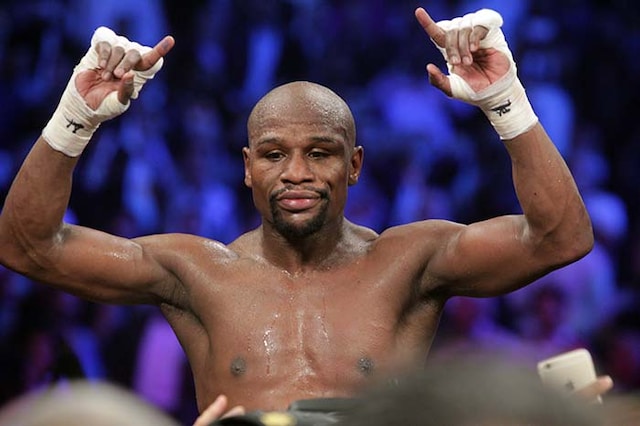 Mayweather said in the ring that he would fight again but that his next bout would be his last.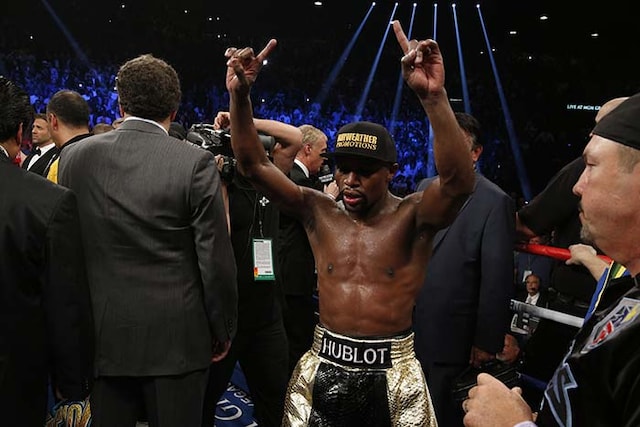 "My last fight is in September and then it is time for me to hang it up," Mayweather added. "I am almost 40 years old now, I have been in the sport 19 years, I have been world champion 18 years. I am truly thankful and I am blessed."
Manny Pacquiao insisted he believed he'd beaten Floyd Mayweather after his unanimous points defeat.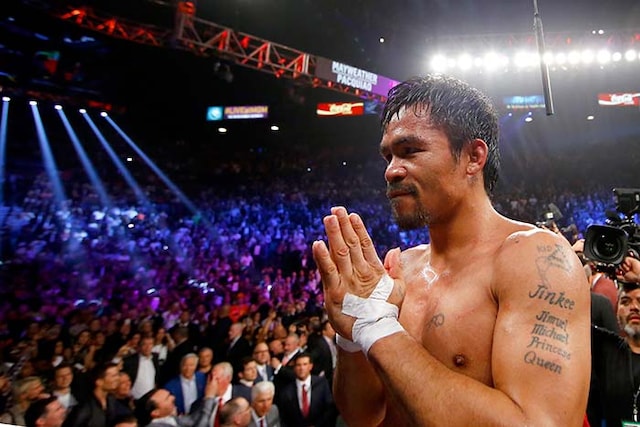 Pacquiao revealed he was battling a right shoulder injury on Saturday in his unanimous decision defeat to Mayweather.