Paralympics: Will needed; physical attributes optional
London Paralympics saw epic stories written and tales of extraordinary human endeavour come to light as athletes battled it out. Some won a medal but each and every participant won a whole lot more. Presenting a few from a huge list of real champions. (AFP images)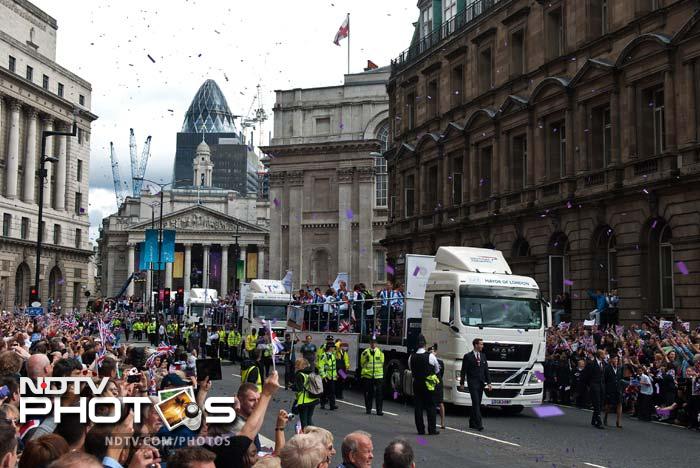 London Paralympics saw epic stories written and tales of extraordinary human endeavour come to light as athletes battled it out. Some won a medal but each and every participant won a whole lot more. Presenting a few from a huge list of real champions. (AFP images)
South Africa's Oscar Pistorius crosses the line to win gold in the men's 400m - T44 final.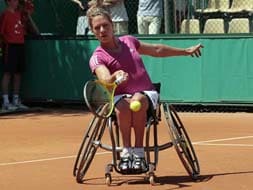 Netherlands' Esther Vergeer won her fourth Paralympic title. With a string of close to 450 wins on the trot, she has shown that tennis does not known any bounds.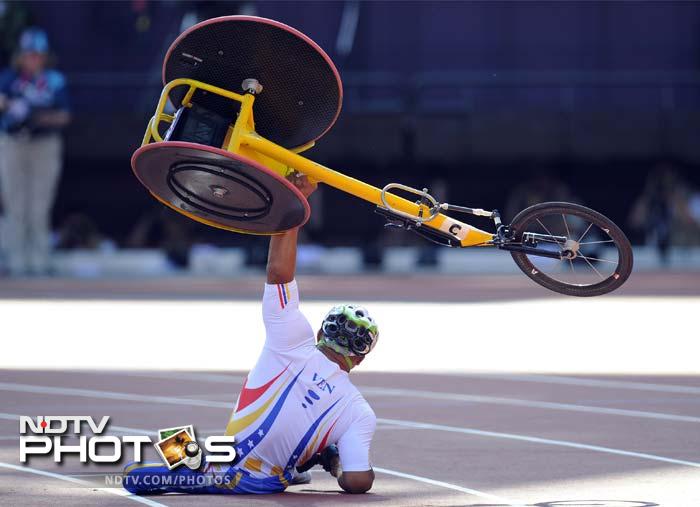 Venezuela's Jesus Aguilar raises his wheelchair after a crash. He however will be back for many more events and will look to hunt for medals just like any other athlete in the world.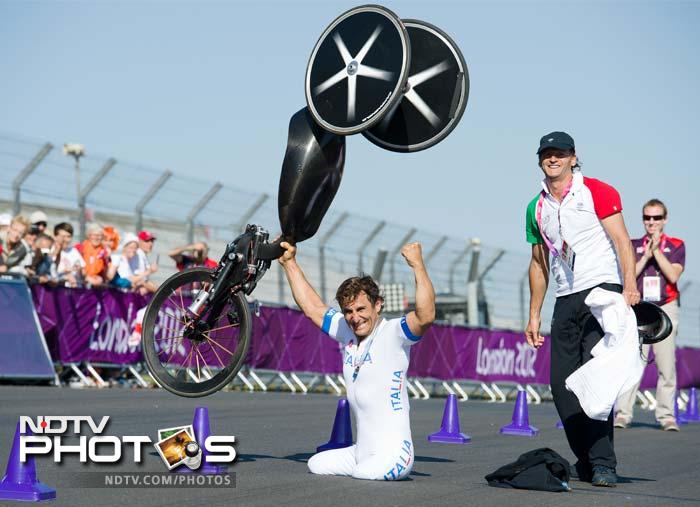 Italy's Alessandro Zanardi celebrates after winning the gold medal in the men's individual H4 time trial cycling final.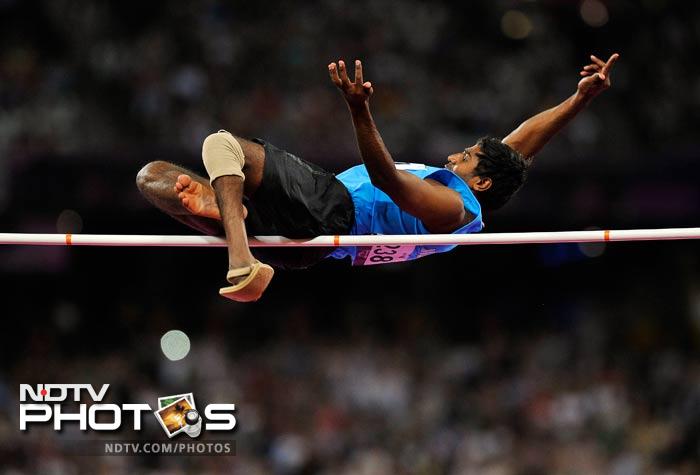 And while the Indian officials were, allegedly, busy assessing the comforts of the Games Village, athletes managed to give it their all. Grisha Hosanagara Nagarajegowda won the silver in the high jump event.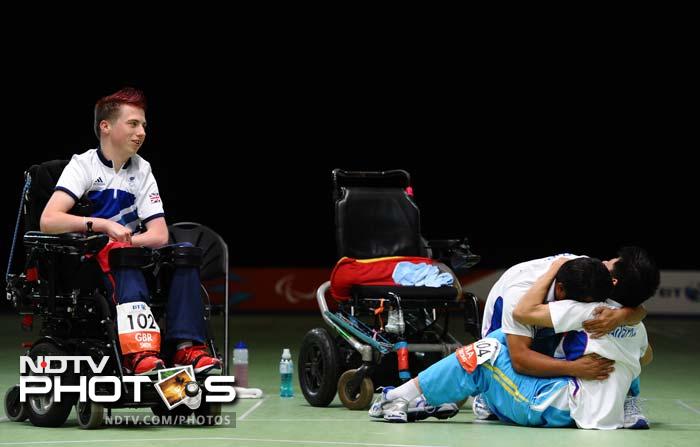 Thailand's Pattaya Tadtong (R) celebrates with his coach after beating Britain's David Smith (L) in the final of the Boccia individual BC1 competition.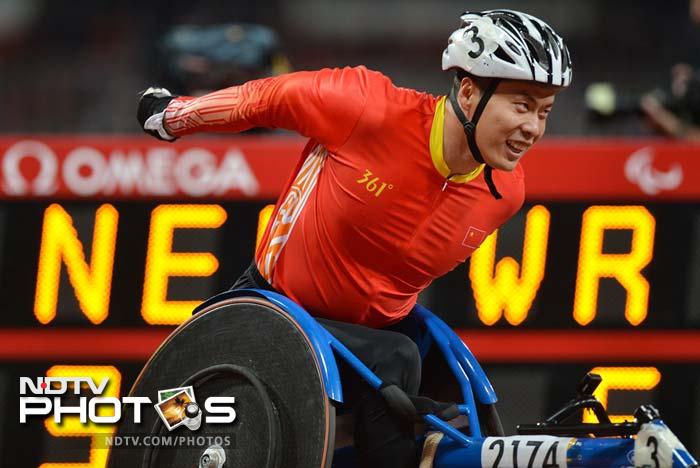 China's Zhang Lixin anchors his team to the gold medal and a new world record in the men's 4 x 400m relay T53/54.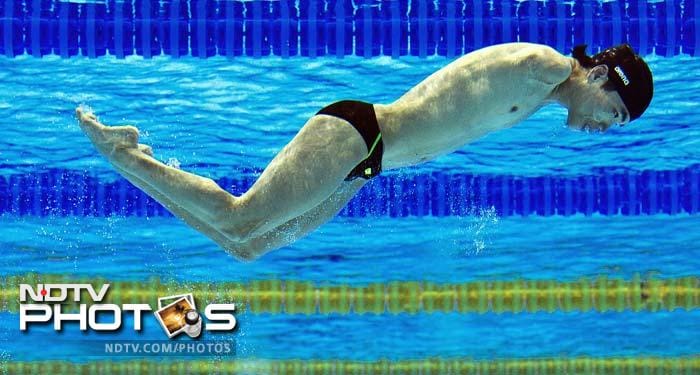 A Chinese swimmer is seen through an underwater window during a practice session.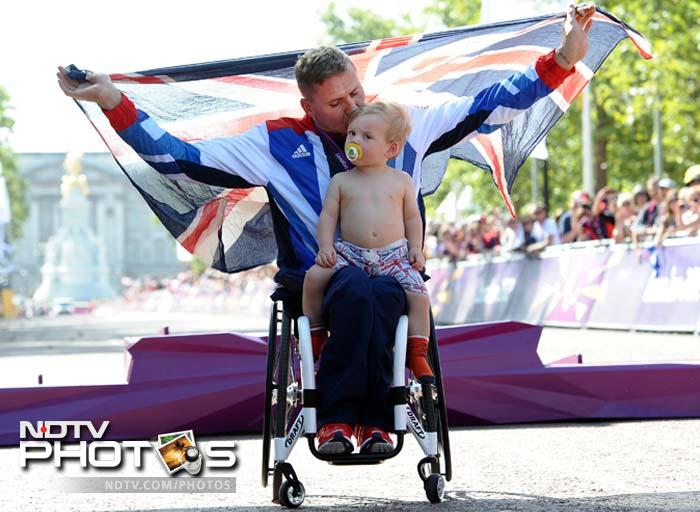 Great Britain's David Weir holds a Union Flag as he celebrates with his son Mason after collecting his gold medal for winning the men's Marathon T54 race.