Delhi Marathoners Get Bollywood Boost
Ethiopian runner Guye Adola demolished the course record to emerge triumphant in the international elite men's category, while Florence Kiplagat led a Kenyan one-two finish in the women's event of the Delhi Half Marathon.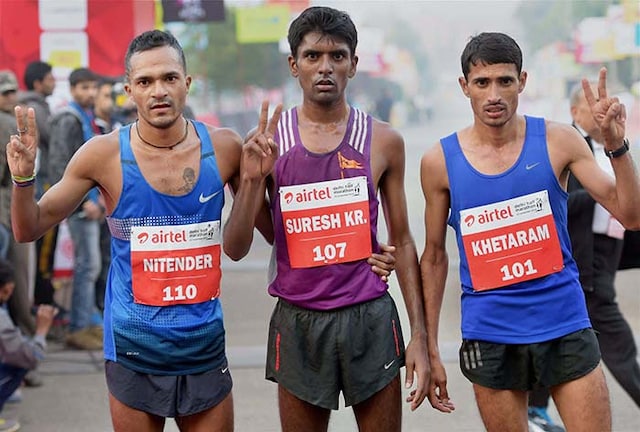 In the Elite Indian men category, Suresh Kumar (centre) came out as the winner after clocking 01:04:38.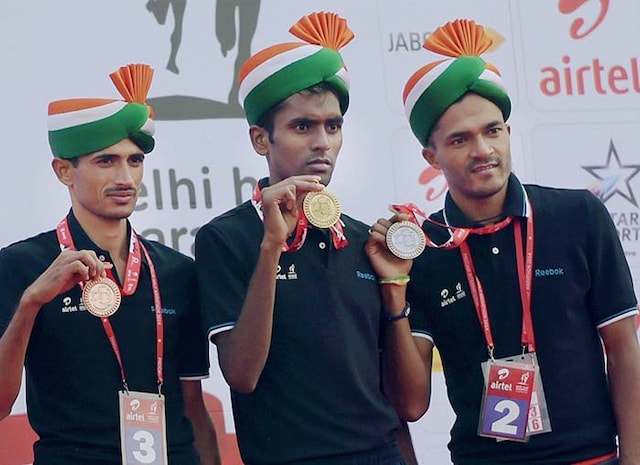 Suresh Kumar (centre), who didn't face the media on Saturday, said practice in Dehradun along with a prior plan helped him.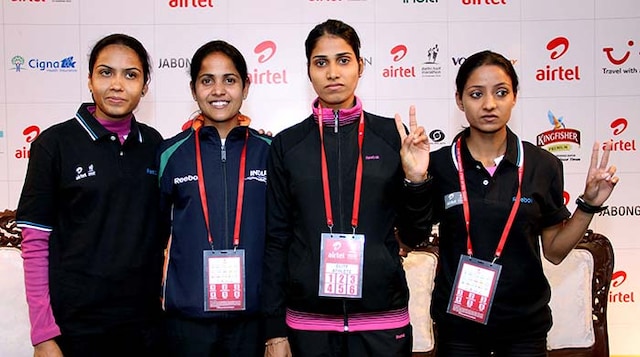 In Elite Women's category, Preeja Sreedharan (second from left) won it with a timing of 01:19:03. Preeja, who is retiring after the National Games next month, said she could not run fast due to the chilly weather in Delhi after training for the event in Kerala. (All PTI and NDTV images)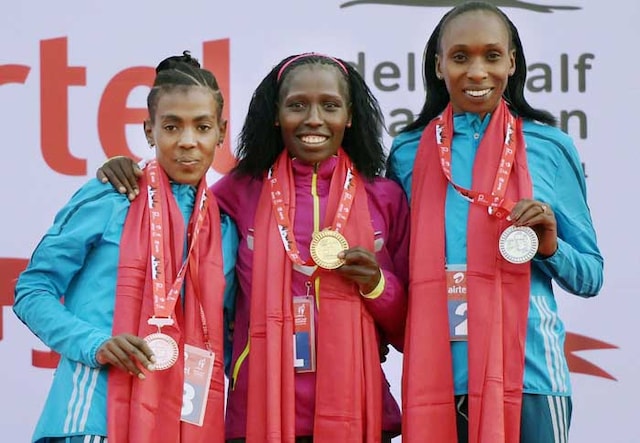 In the International Elite Women category, defending champion Florence Kiplagat (centre) of Kenya won with a timing of 01:10:04 beating compatriot Gladys Cherono (01:10:05). Ethiopian runner Worknesh Degefa finished third with a timing of 01:10:07.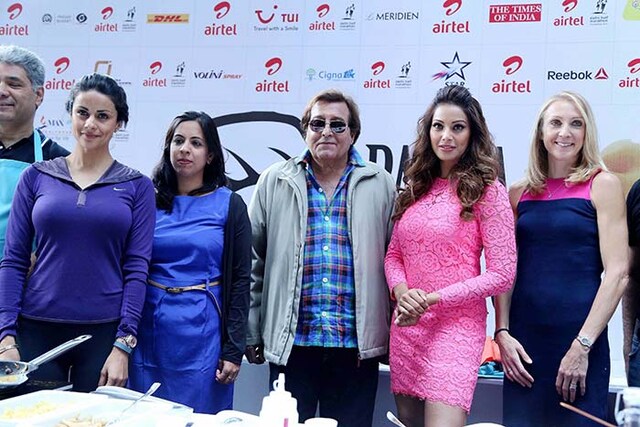 Bipasha Basu said she is happy to see the growing enthusiasm among people, both men and women showing their keenness to participate in all kinds of sports including the 'Delhi Half Marathon' as a right signal for the nation stepping forward into the world of sports.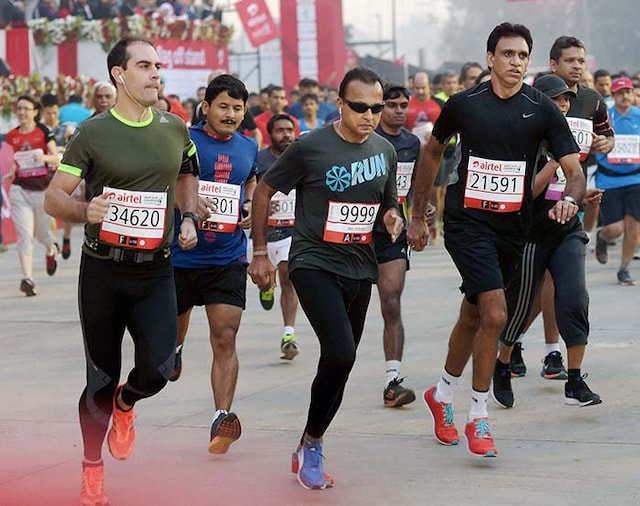 Reliance Anil Dhirubhai Ambani Group chairman Anil Ambani participates at the Delhi Half Marathon.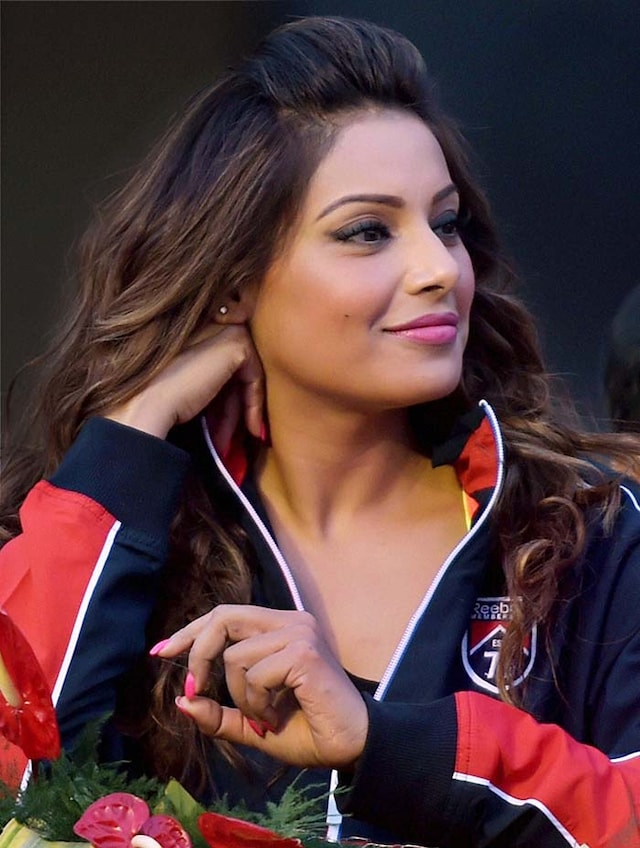 Bollywood actor Bipasha Basu at the event.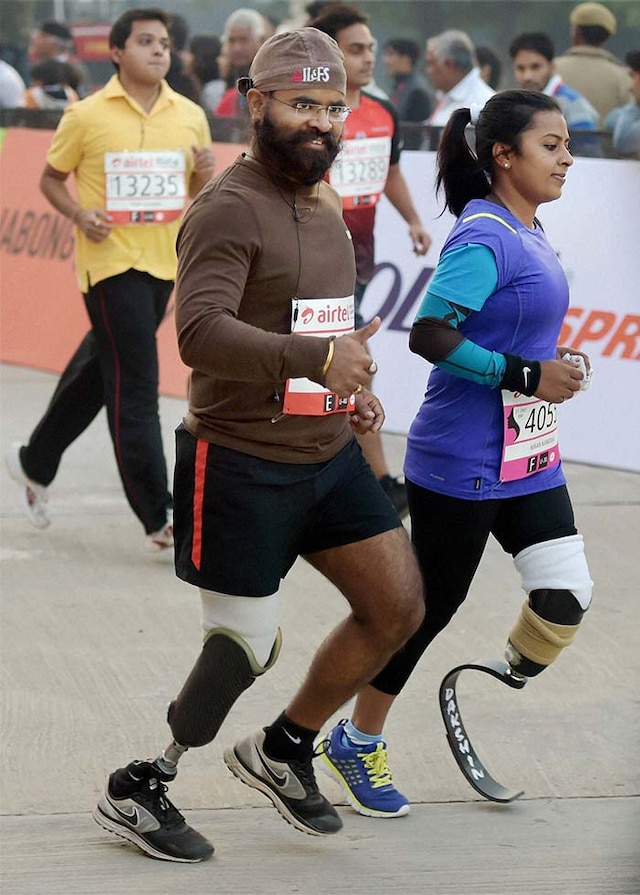 Amputee runners also took part in the Delhi Half Marathon.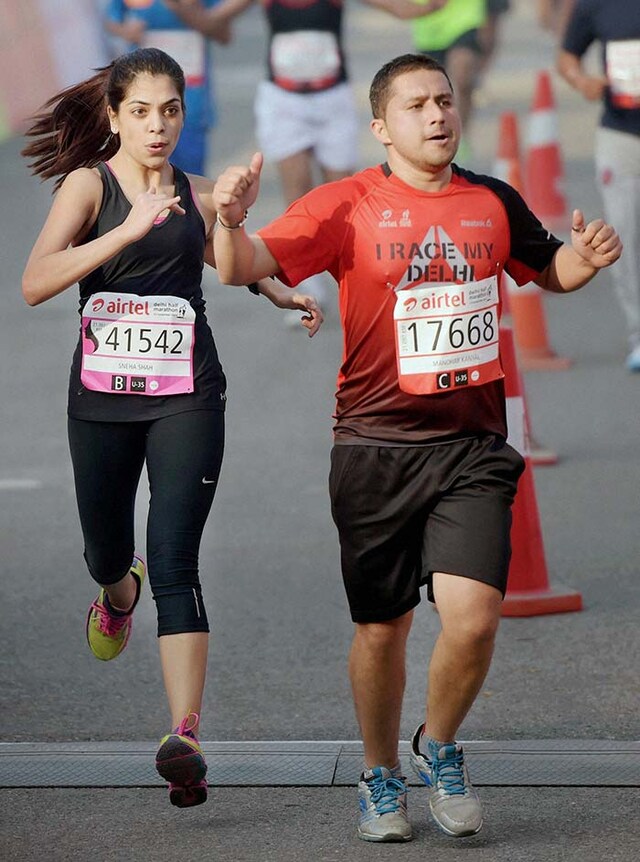 Runners make their way along Rajpath during Delhi Half Marathon.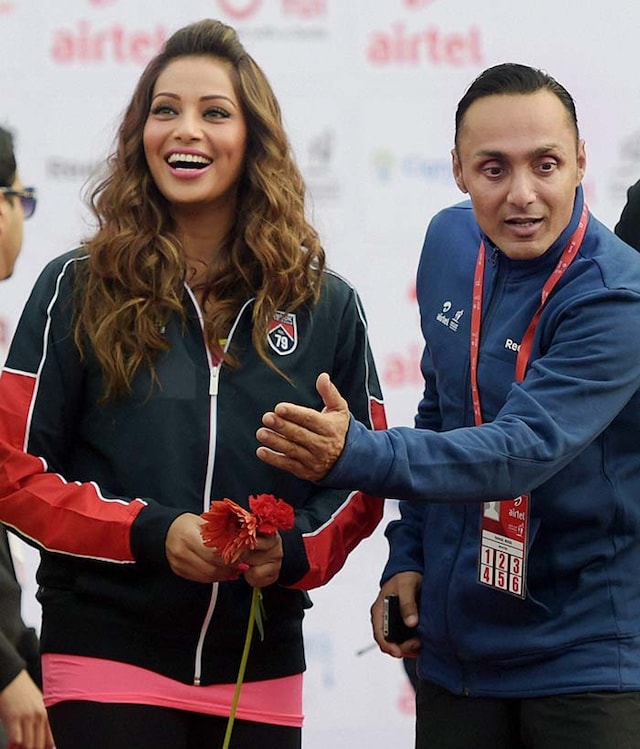 Bollywood actors Bipasha Basu and Rahul Bose cheer the participants.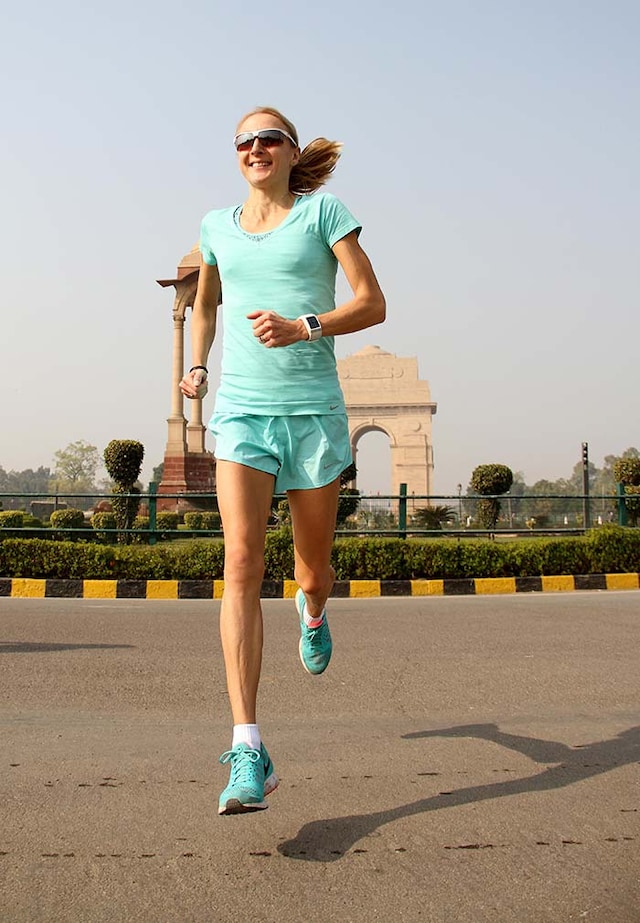 Women's marathon world record holder Paula Radcliffe was the event ambassador.