Sachin's 100th hundred: As it happened
As Sachin Tendulkar went on to create history, lets take a look at the key moments in his innings.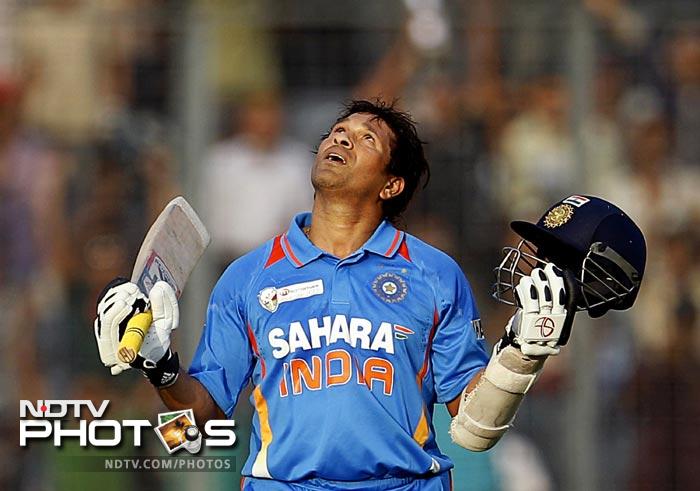 Sachin Tendulkar created history at the Sher-e-Bangla Stadium, against Bangladesh, scoring his 100th international hundred. A look at how he went about dismantling the opposition's bowling attack.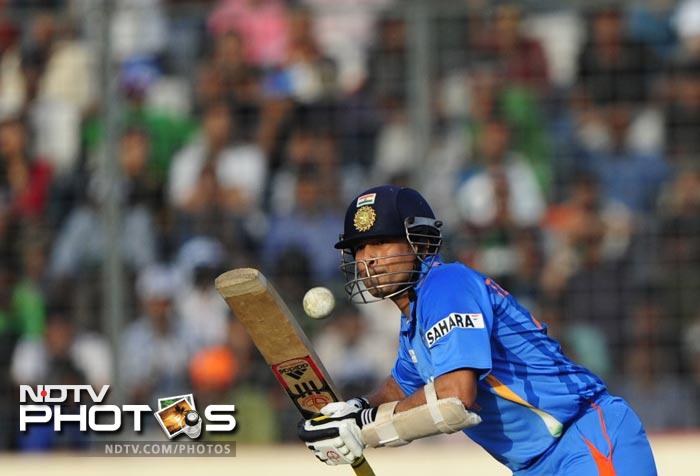 From early on, Sachin made his intentions clear as he hit three boundaries to score his first 12 runs. There was determination in his eyes to cash in on this opportunity.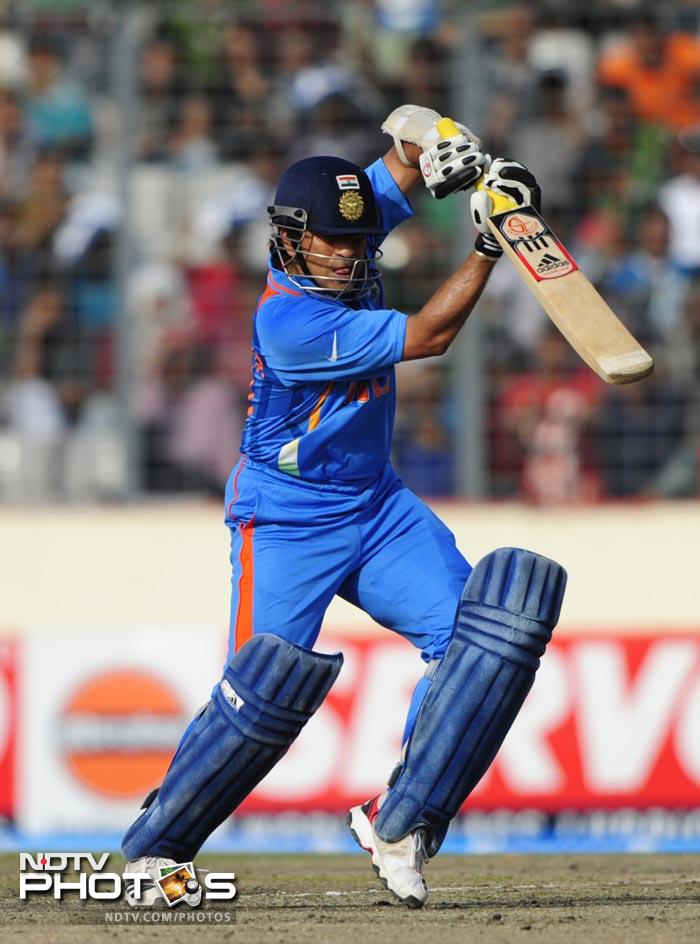 Soon he began to settle in and it became apparent that the god of cricket was going to put a price tag on his wicket.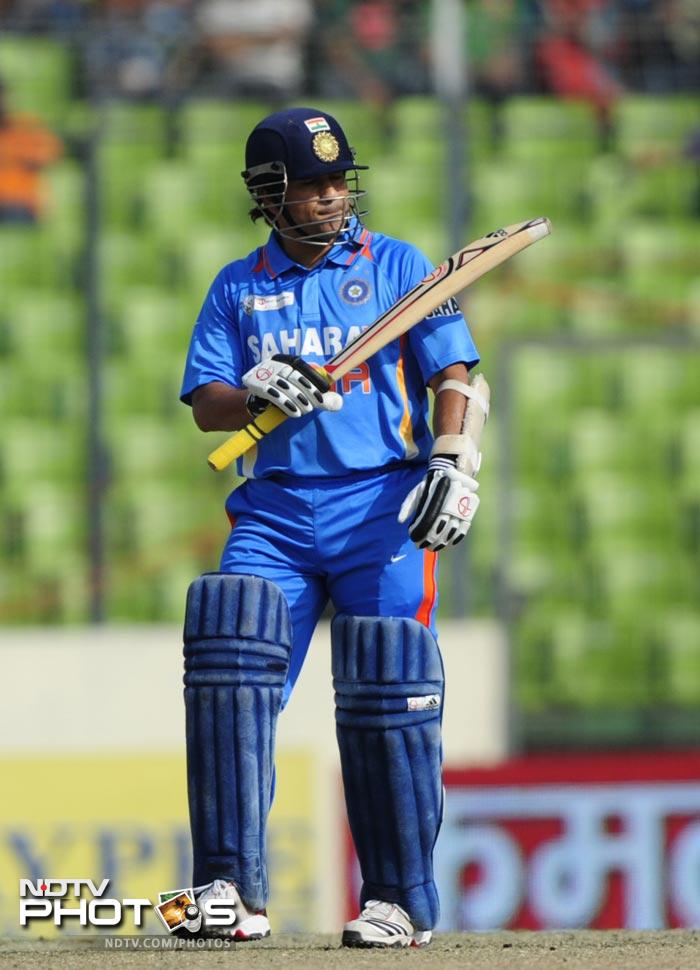 Tendulkar soon reached his 96th ODI fifty and was certainly setting himself up for a big one.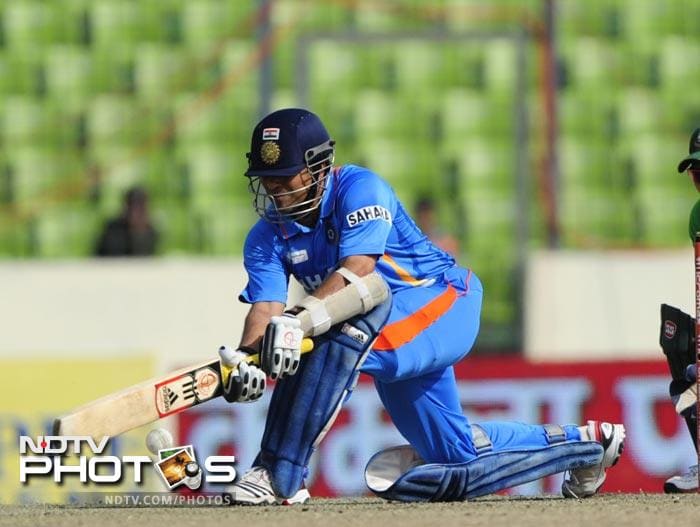 From here on, Sachin began opening up as he hit some big shots out of the park and also became the first player to hit 2000 boundaries in ODIs.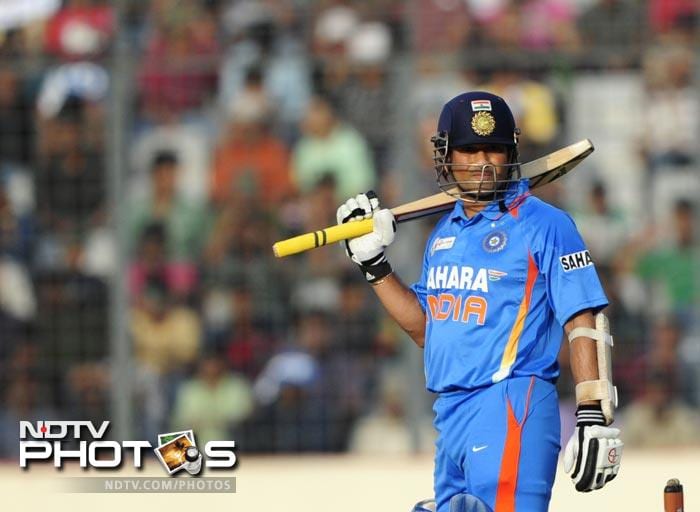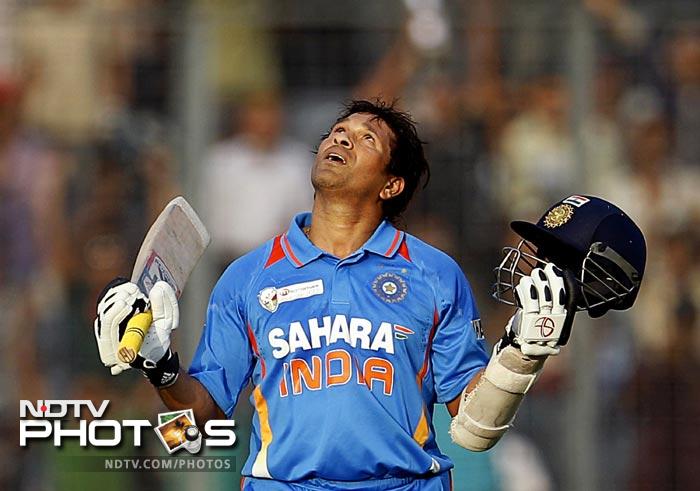 And the moment that cricket lovers had been waiting for arrived. A nudge to the leg side and Sachin completed his 100th international hundred. This was his 49th ODI century and first against Bangladesh.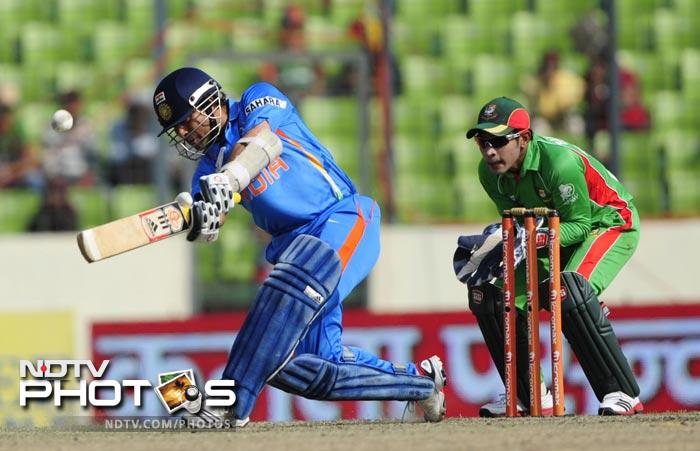 Sachin was comfortable stepping out to the spinners as he displayed the class that has made him the highest run getter in the two main formats of the game.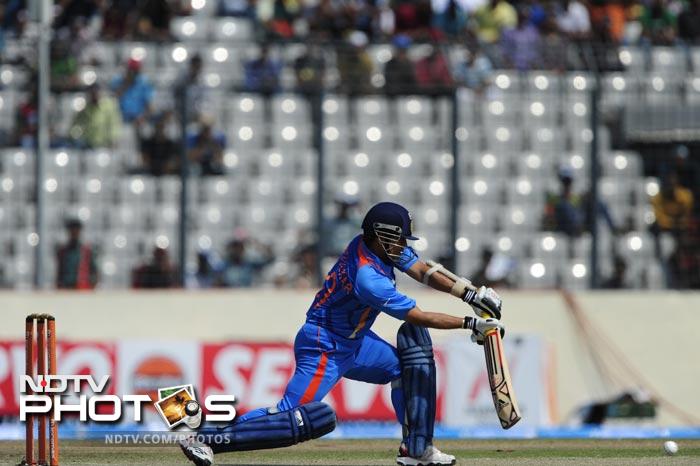 Once he reached his century Sachin increased his scoring rate, a sign of a player who has always put the interest of the team above personal achievements.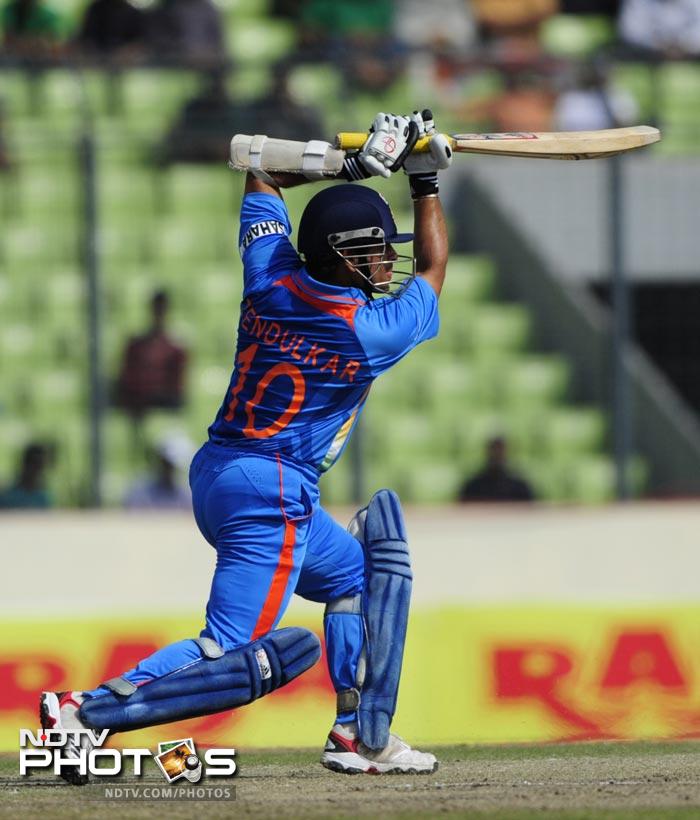 But all good things come to an end, finally the masterclass innings ended as he was caught behind off Mortaza. However it was the end of a great knock which will be remembered for taking Sachin to where no cricketer has ventured before. Sachin took 147 balls to score his 114 runs, slow by his standards but no one was complaining.