Sachin Tendulkar's greatest achievements
With Master Blaster Sachin Tendulkar being conferred the Bharat Ratna, India's highest civilian award, let's take a trip down memory lane to see how this is just another feather in the legend's cap.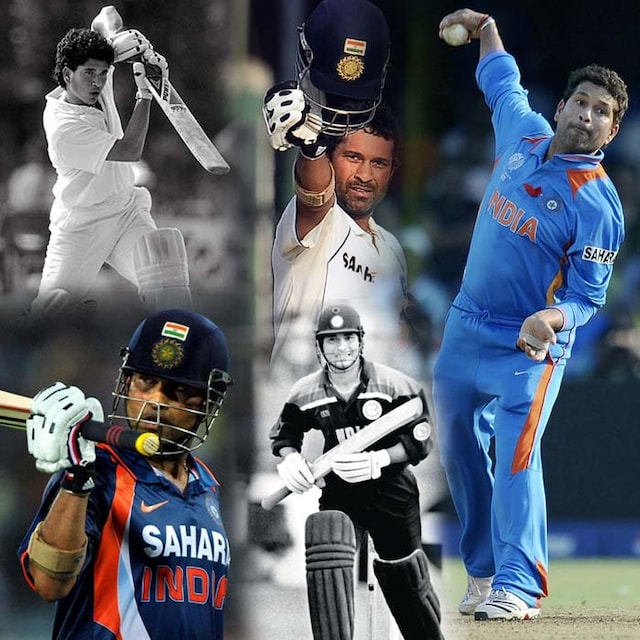 As Master Blaster Sachin Tendulkar turns 41,here's a trip down memory lane to see how the legend continues to make hearts beat, months after retiring from all forms of cricket.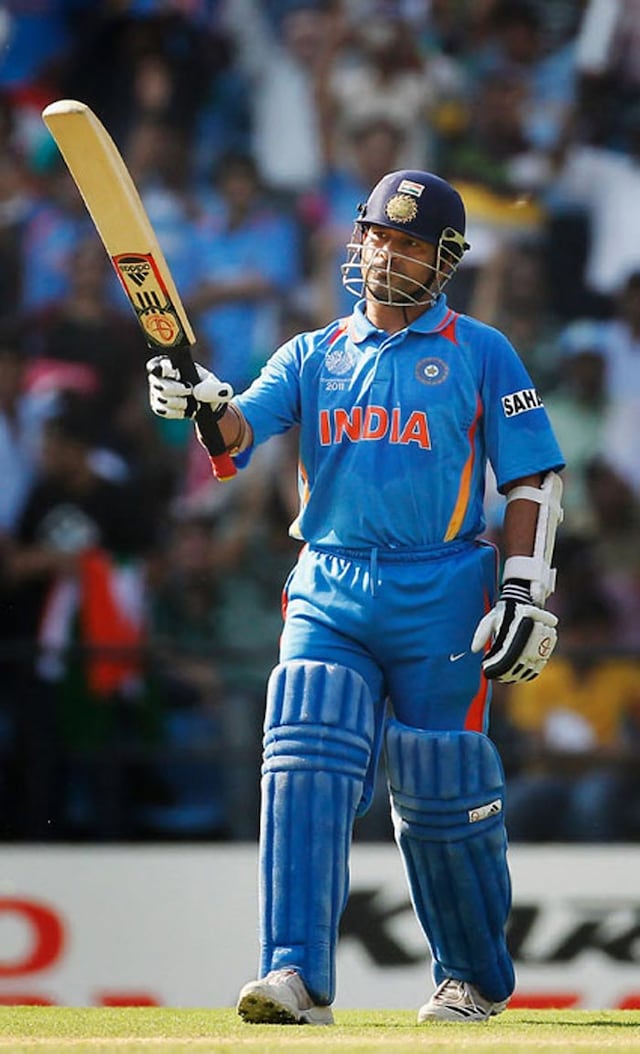 100 international tons: With 51 centuries in Tests and 49 in ODIs, Sachin has 100 international hundreds to his name. He got his hundredth century against Bangladesh during the 4th ODI of the Asia Cup on March 16, 2012.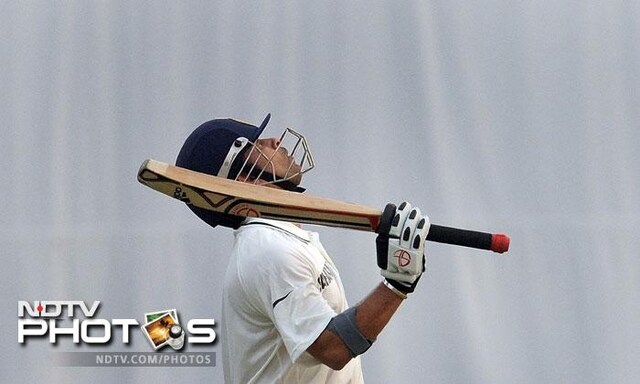 The Master Blaster became the first man to reach 15,000 runs in Test cricket during the 1st Test against West Indies.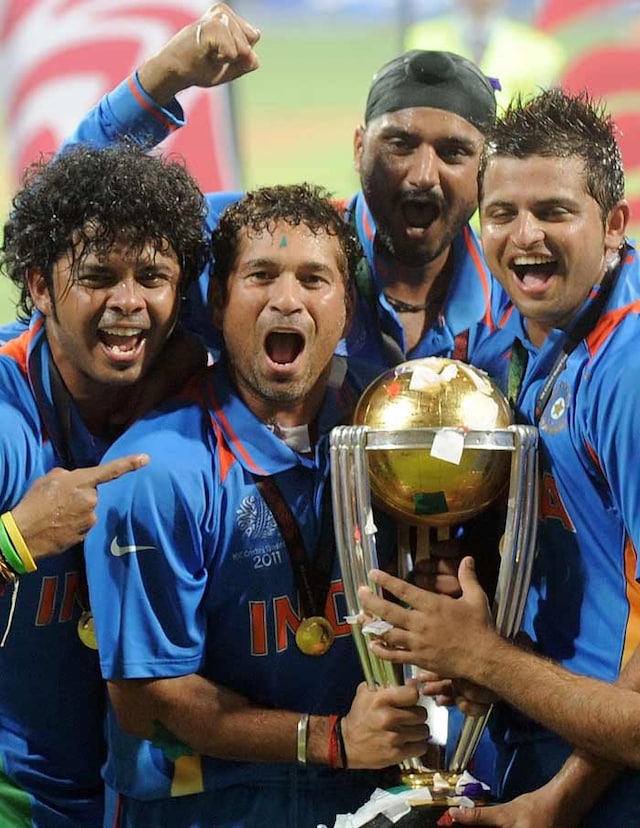 It was his biggest dream ever since he started playing for India. In fact, for any cricketer this has to be the ultimate achievement and it was no different for Sachin Tendulkar. Having missed this glory for 21 years and five World Cups, Sachin finally won the World Cup in 2011, which perhaps was his last. (AFP Photo)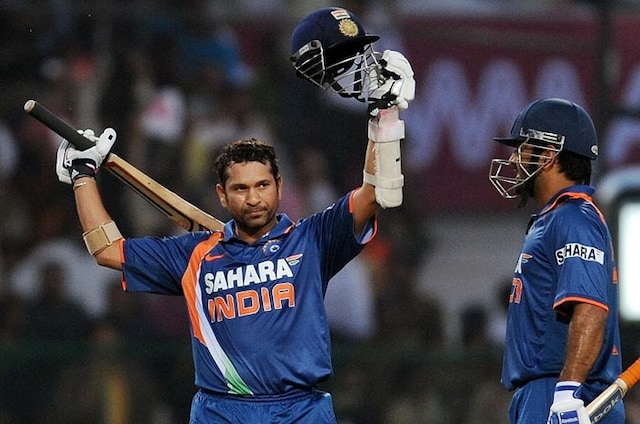 ODI double century: One-day cricket had to wait for 39 years for its first double hundred and it was appropriate that it was crafted by the best blade. Sachin scored an unbeaten 200 runs against South Africa in Gwalior in February 2010. With this knock, Sachin broke the record of the highest One-Day International score of 194 runs held jointly by Pakistan's Saeed Anwar and Zimbabwe's Charles Coventry. (AFP Photo)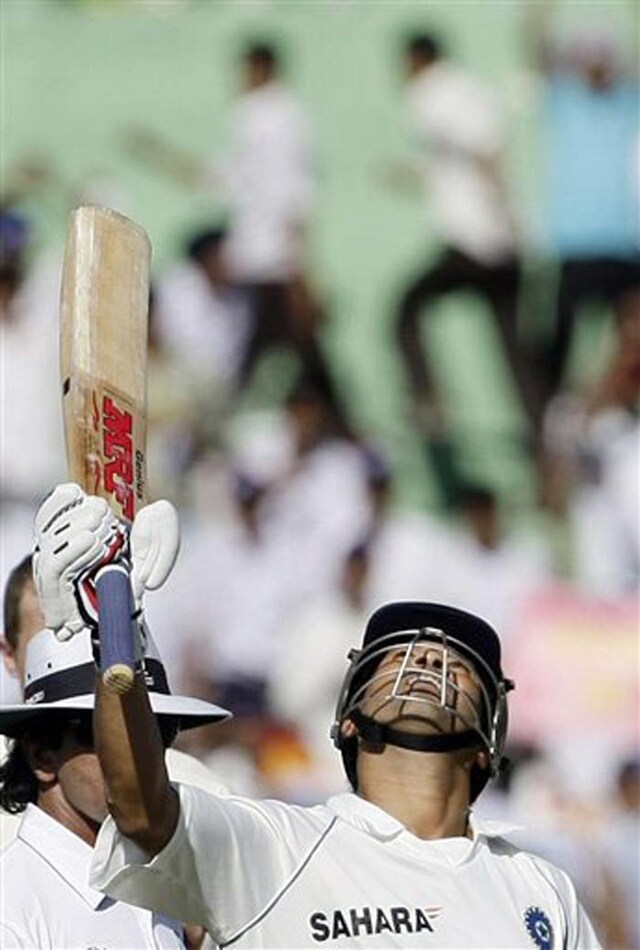 Highest run getter in Test cricket: Sachin remains the highest run-getter in Test matches. Since he made his debut in 1989 against Pakistan, Sachin has scored 15470 runs.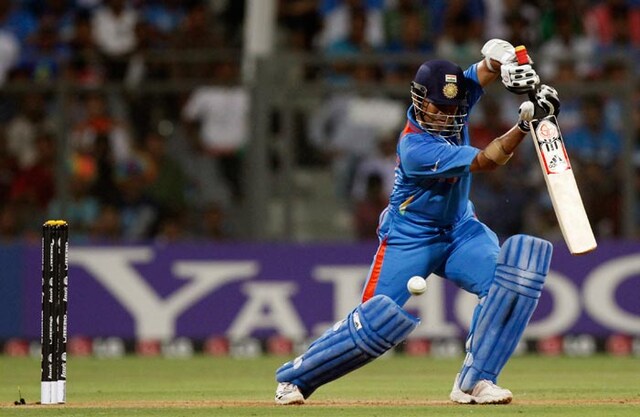 Highest run getter in ODIs: He is also the highest scorer in the 50-over format with 18426 runs (as on 24/04/2012).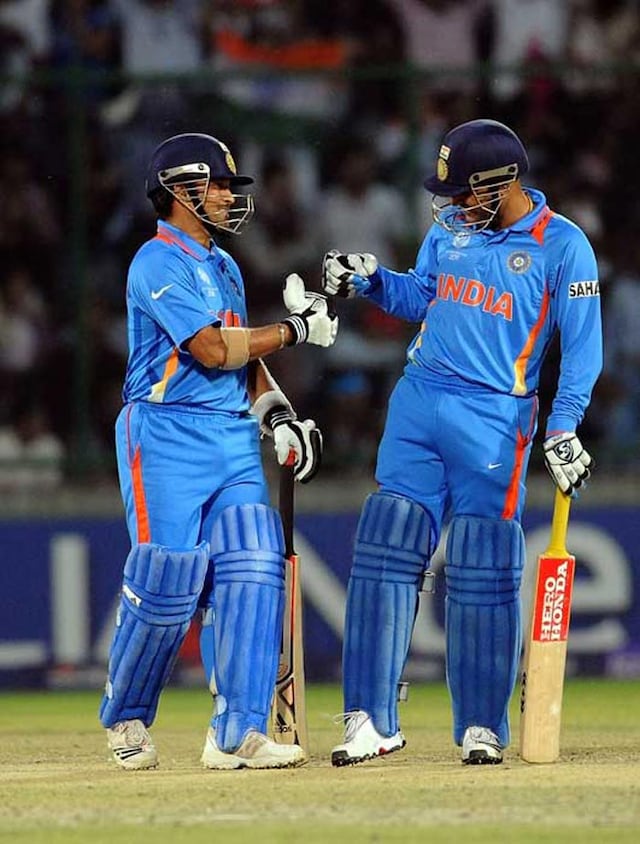 Makes it to ICC's greatest ODI team - opener with Sehwag: To mark the 40th anniversary of one-day cricket, the International Cricket Council declared the greatest ODI team of all time. Sachin Tendulkar made it to the list with Virender Sehwag as the best opening pair.
Sachin made an unbeaten hundred on his first class debut: On 11 December 1988, aged just 15 years and 232 days, Tendulkar scored 100 not out in his debut first-class match for Bombay against Gujarat. He became the youngest Indian to achieve the feat.
Sachin is the only Indian player to score a century in all three of his Ranji Trophy, Duleep Trophy and Irani Trophy debuts.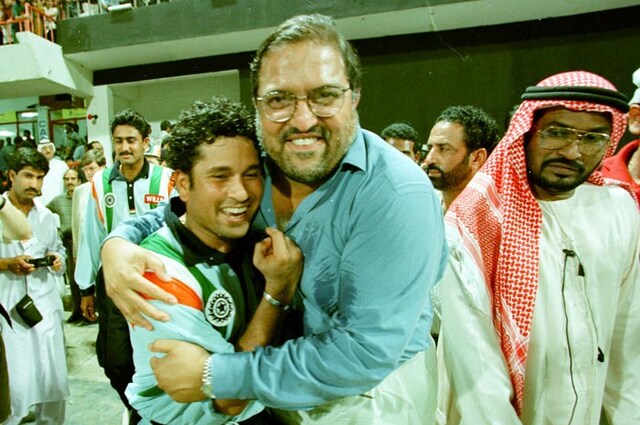 In the age of IPL, this may sound trifle but in 1995 Sachin became world's richest cricketer and created history after he signed a five-year contract worth Rs 31.5 crore with WorldTel. This amount looks very small now in comparison to Dhoni's Rs 210-crore deal but 15 years back it was an unimaginable amount for an Indian sportsperson.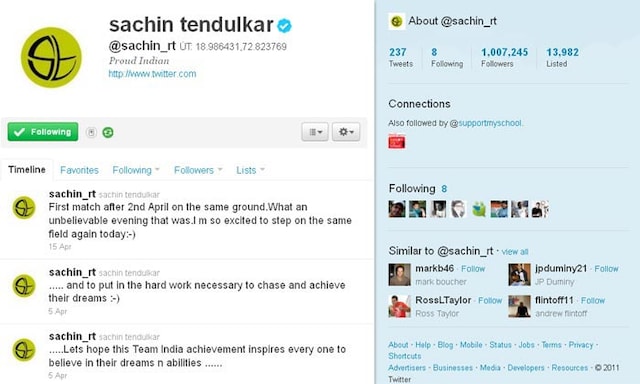 In the age of internet, your existence matters as much in the virtual world as it does in the real. And here too the Master has set a record. He is the third most followed Indian on the micro-blogging site, Twitter after Amitabh Bachchan and Priyanka Chopra. He currently has 2,290,310 followers although he isn't as regular on Twitter like other celebs.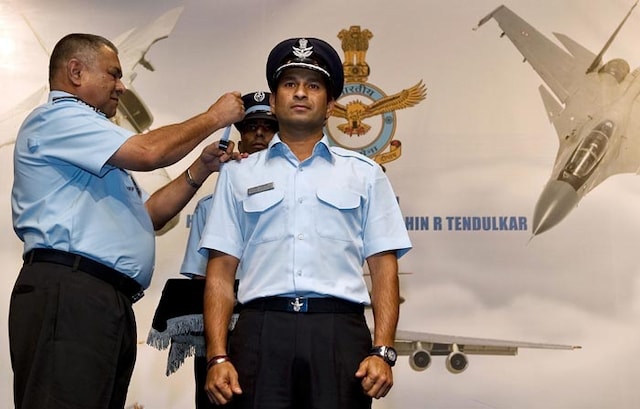 In September 2010, Sachin was conferred Indian Air Force's honorary rank of Group Captain. Tendulkar, the first sportsperson to be conferred this honour, is also the first person with no aviation background to have got this honour.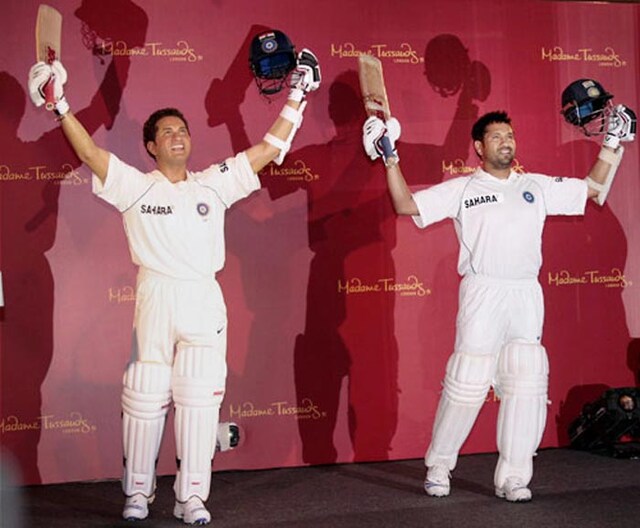 What's similar among Amitabh Bachchan, Aishwarya Rai, Shah Rukh Khan, Salman Khan and Sachin Tendulkar? All of them have their wax statues at the Madam Tussauds Wax Museum. Sachin is the first Indian sportsperson and third cricketer after Brian Lara and Shane Warne to have a wax statue at the prestigious museum.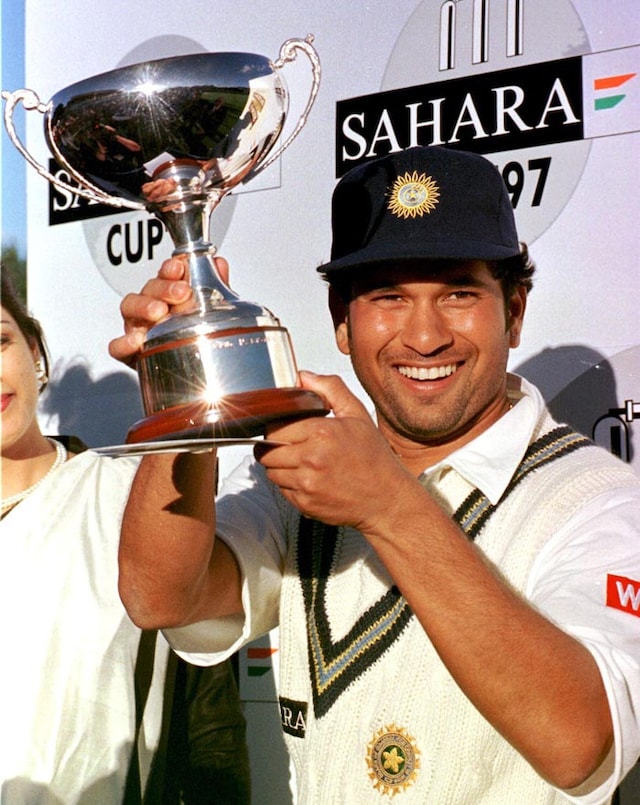 If Nawab Pataudi was the youngest ever to lead an Indian team, Sachin was the youngest ODI captain of India.
Sachin was the youngest Indian to play Test cricket. He made international debut for India at an age of 16 years and 204 days.
He's the only cricketer to have won the Padma Vibhushan award, the second highest civilian award of the country. He's the only the second sportsperson after World Chess Champion Viswanathan Anand to have received this award.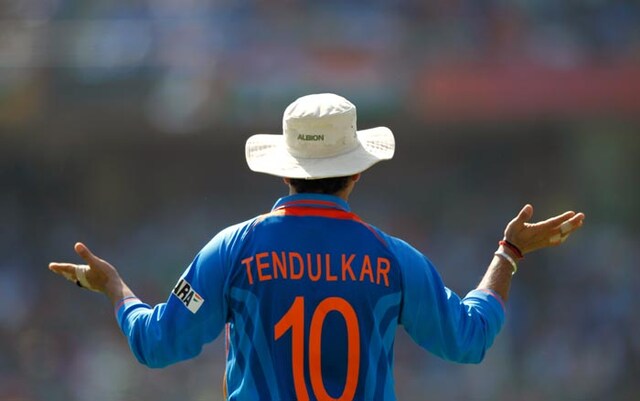 In the last 40 years, Sachin is the only cricketer to have the longest career. In the all-time list of longest international career list, he stands 8th. However, among all of them, Sachin is the only one to have played over hundred (188) Tests. In fact, Wilfred Rhodes, the England player to have the longest ever career of over 31 years, had played only 58 Tests.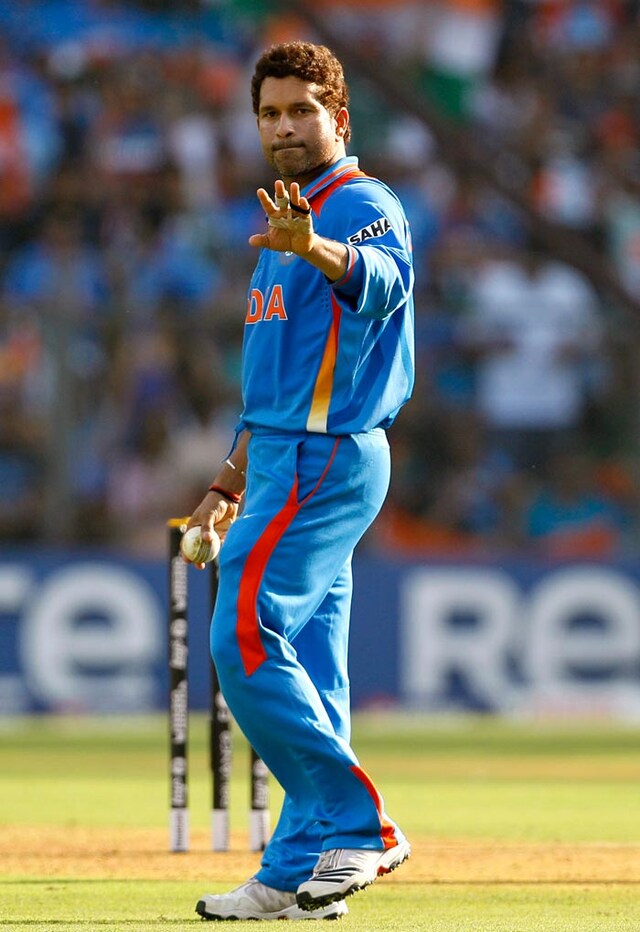 Sachin has the maximum international appearances featuring in 652 international matches (188 Tests, 463 ODIs and one T20).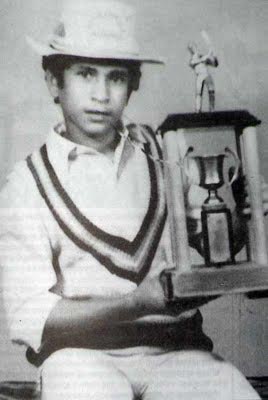 Before making his first-class appearance, a 14-year old Sachin and Vinon Kambli had a record partnership of unbeaten 664 runs during an inter-school match for Shradhashram Vidyamandir against St Xavier's at Azad Maidan. Sachin made an unbeaten 326 while Kambli made an unbeaten 349. This remained the highest partnership recorded in any form of cricket, until in November 2006 two schoolboys from Hyderabad - Manoj Kumar and Mohammad Shaibaz - overtook the record with an unbeaten 721-run partnership.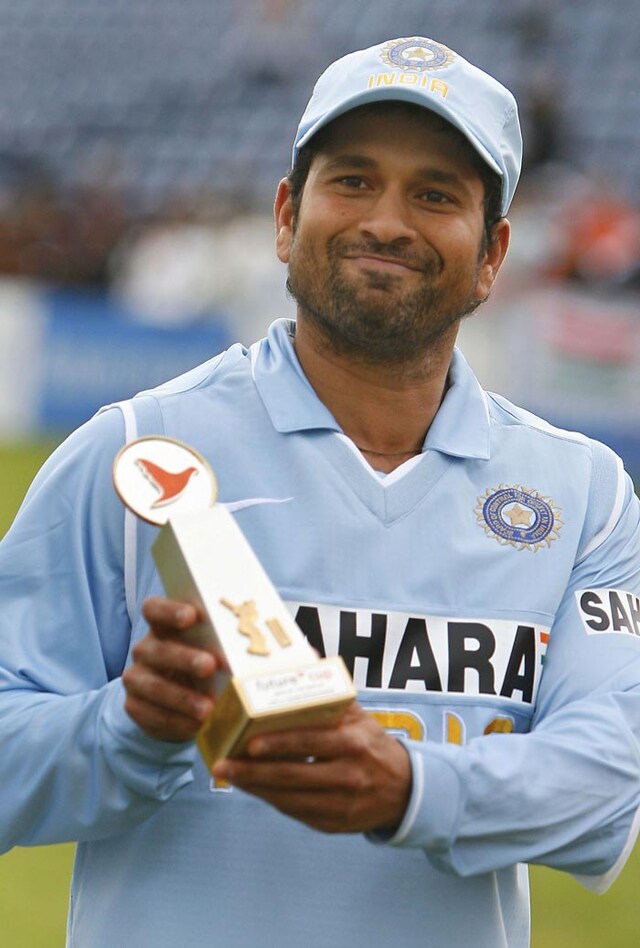 With 652 international appearances, Sachin has 76 Man of the Match awards. He has 14 in Tests and 62 in ODIs. This is the maximum by any player. He also has 20 Man of the Series awards.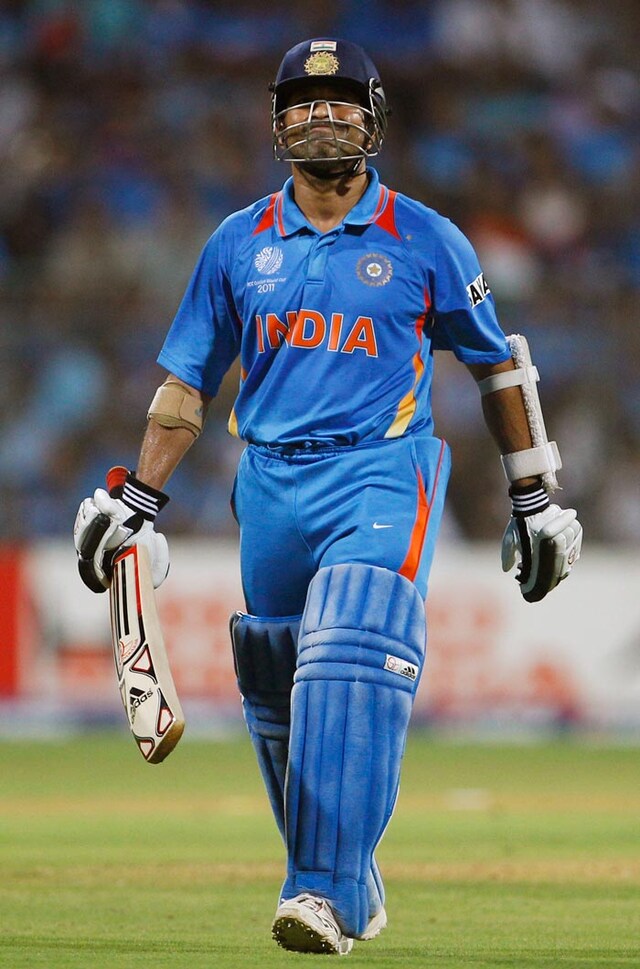 This exactly is not an achievement but still makes it to our list for its 'it-could-have-been-a-hundred' factor. Sachin holds the record of being dismissed in his nineties 18 times in ODIs.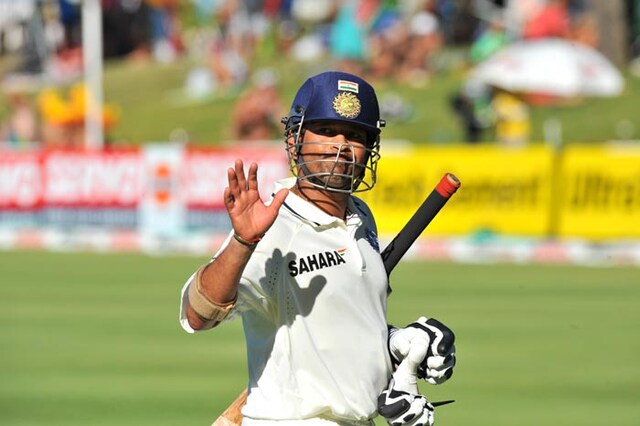 He also has a record of getting out the maximum number of times in the 90s in international matches. He has been dismissed 28 times (18 in ODIs and 10 in Tests) on scores of 90-99. Had he converted his nineties into hundreds, his tally of ODI centuries would have read 67 instead of 49, and 61 instead of 51 in Tests. In total he would have had 128 tons.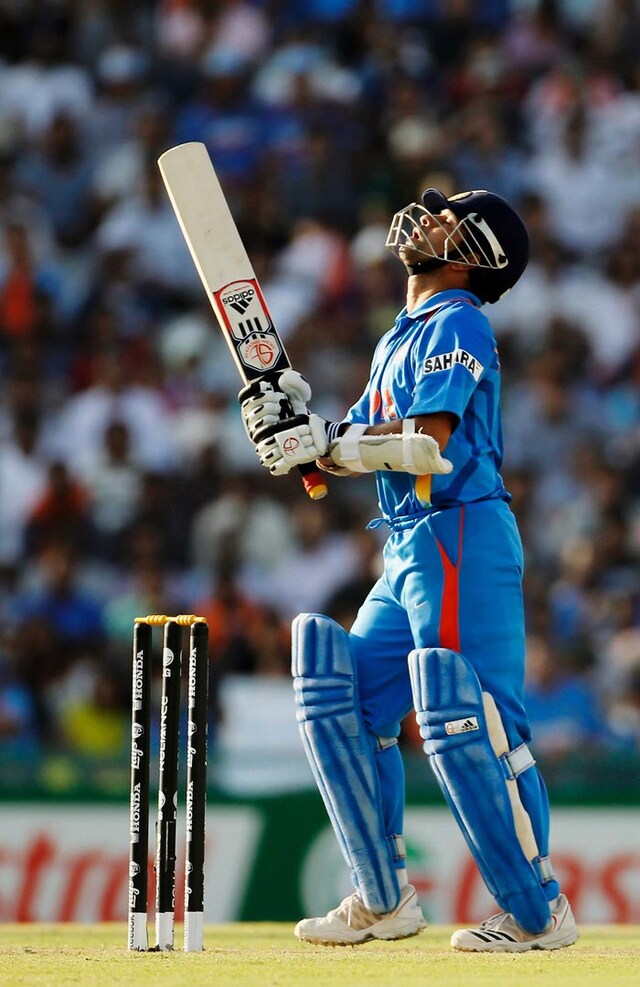 If he has 49 ODI hundreds, he has almost its double fifties. With 96 half-centuries, Sachin holds the record of scoring most number of half-centuries in ODIs. Former Australian skipper Ricky Ponting comes second with 82.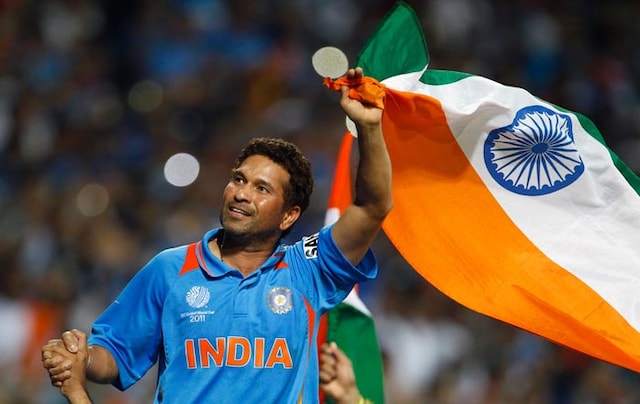 He has scored over 1000 Test runs six times in a calendar year. This is most by any batsman in Test cricket. He scored 1000 runs in 1997, 1088 in 1999, 1003 in 2001, 1392 in 2002, 1063 in 2008 and 1562 in 2010.
He also holds the record of scoring over 1000 ODI runs in a calendar year on seven occasions. He scored 1089 runs in 1994, 1611 in 1996, 1011 in 1997, 1894 in 1998, 1328 in 2000, 1141 in 2003 and 1425 in 2007.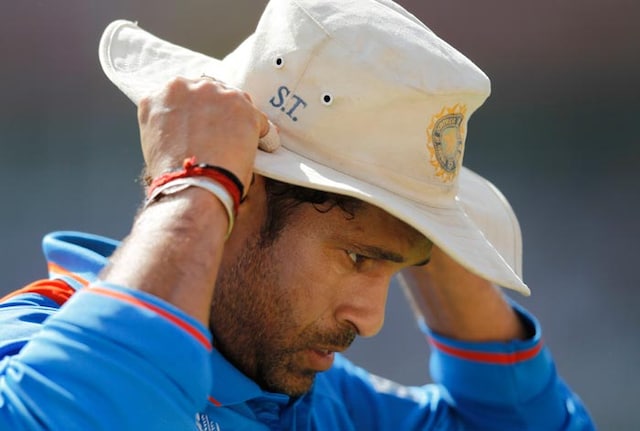 Sachin Tendulkar holds the record of scoring most number of runs in the World Cup tournaments. He has scored 2278 runs in 45 matches at an average of 56.95.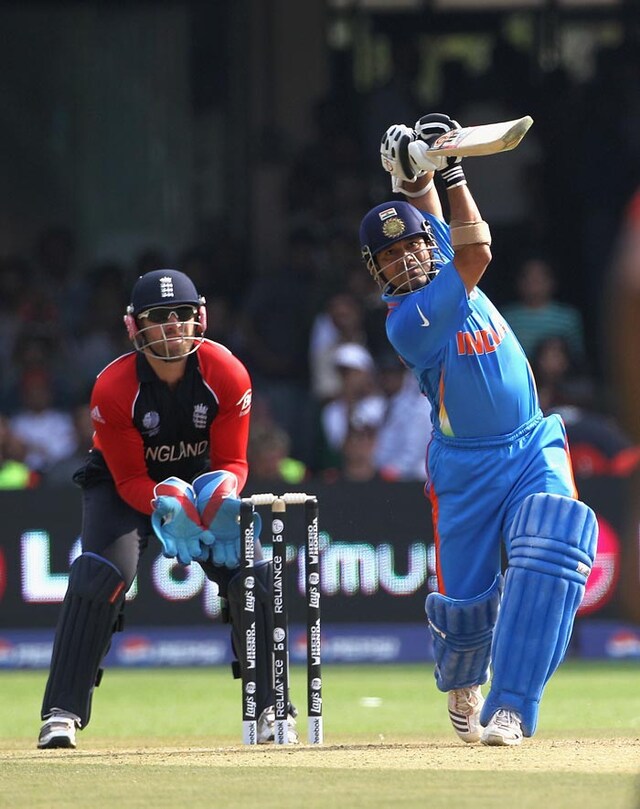 He also holds the record of scoring maximum centuries (6) and half-centuries (15) in the World Cup tournaments.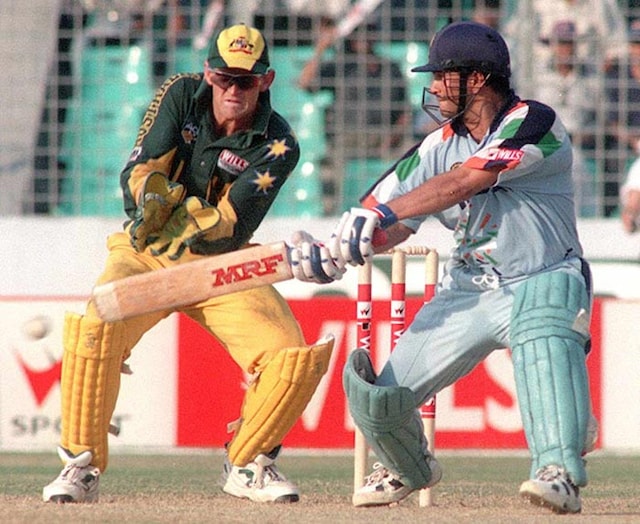 In 1998, Sachin scored 9 centuries in One-Day Internationals which is maximum by any cricketer in a calendar year.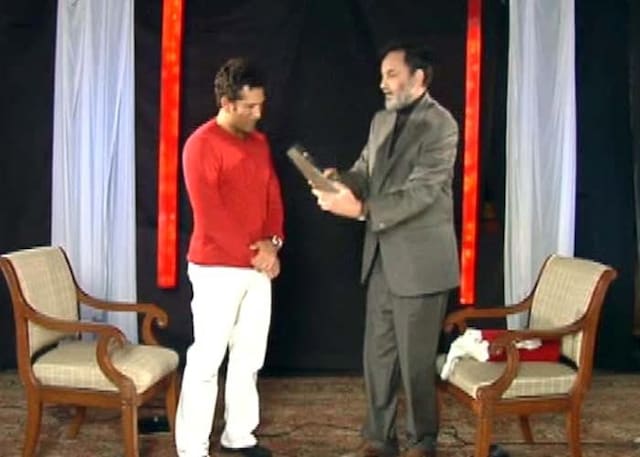 Sachin was given the NDTV Indian of the Year Award in 2010.
Sachin was the first cricketer to be honoured with the Rajiv Gandhi Khel Ratna Award, the highest honour given to an Indian sportsperson.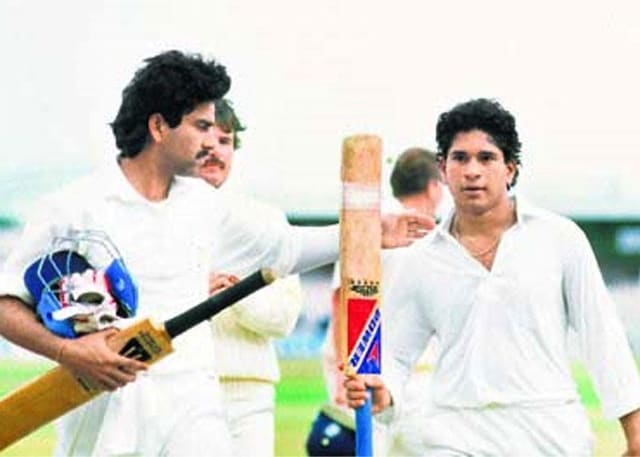 With his innings of 119 not out vs England at Manchester in August 1990, Sachin became the youngest man to post a hundred for India at the age of 17 years 107 days.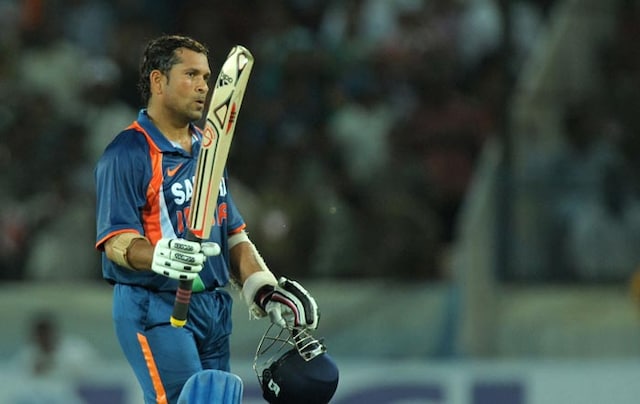 The Master Blaster holds the record of playing most consecutive ODIs. He played 185 one-dayers from April 25, 1990 to April 24, 1998. Zimbabwe's Andy Flower comes close second with 172 matches.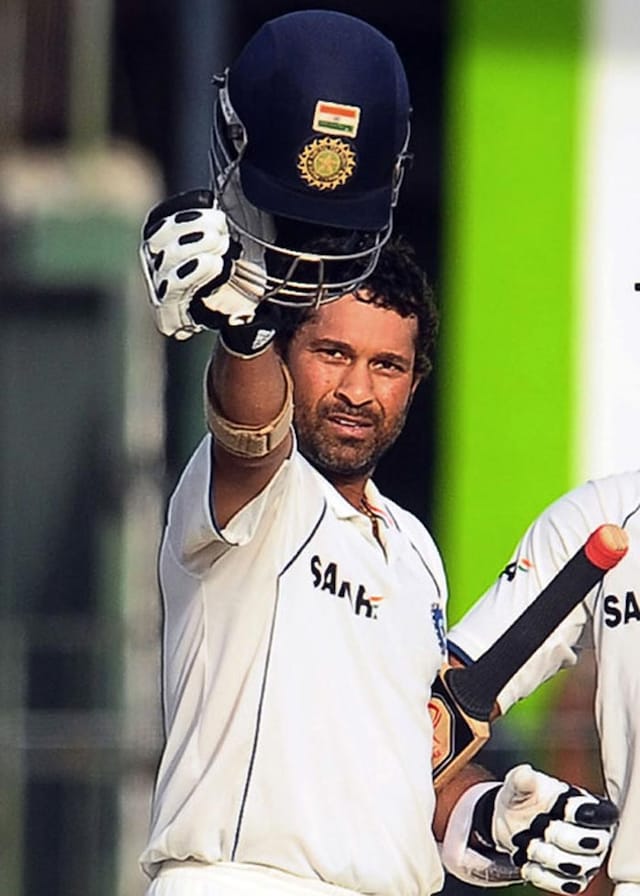 Sachin has slammed the maximum number of fours in Test cricket (1995+) and one-day cricket (2016).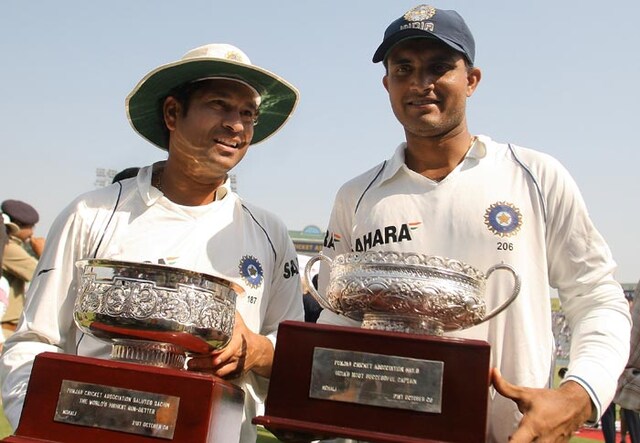 And though Sachin and Sehwag have made it to the ICC's greatest ODI team of all-time, it is Sourav Ganguly with whom the Little Master holds the world record for the maximum number of runs scored by the opening partnership. They have put together 6,609 runs in 136 matches that include 21 century partnerships and 23 fifty run partnerships.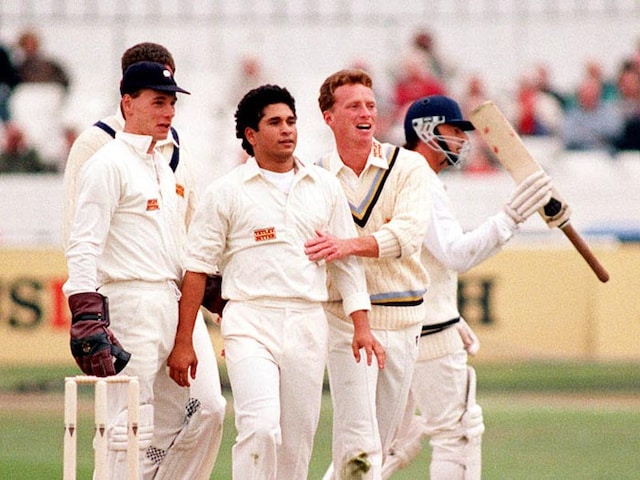 In 1992, Sachin became the first-ever overseas cricketer to represent Yorkshire in their County Championship. Yuvraj Singh was the second player from India to play for them.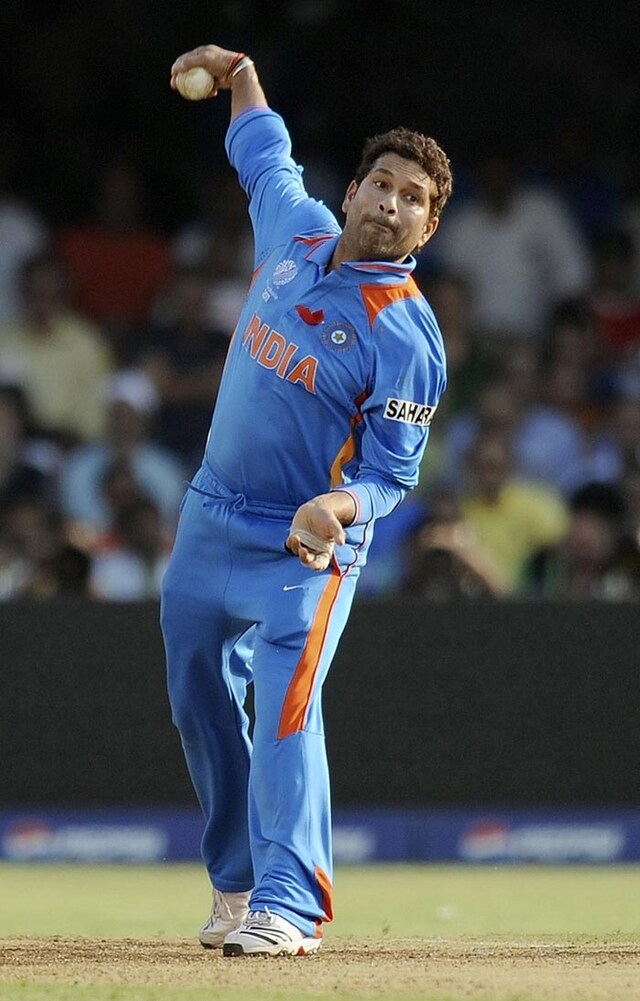 Sachin is the only Indian cricketer to have over 10,000 runs and 150 wickets. Sourav Ganguly has 11363 runs and 100 wickets in the ODIs, while Rahul Dravid has 10765 runs and 4 wickets.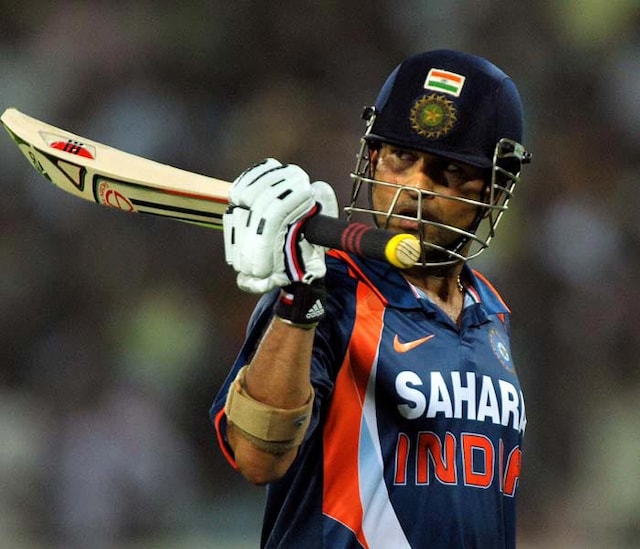 At Sharjah, Sachin has scored 1778 runs in 42 ODIs. It's a record cumulative runs scored at any venue by an Indian cricketer. However, in the list comprising of international cricketers, Sachin ranks 6th while Sanath Jayasuriya tops it with 2514 runs in Colombo.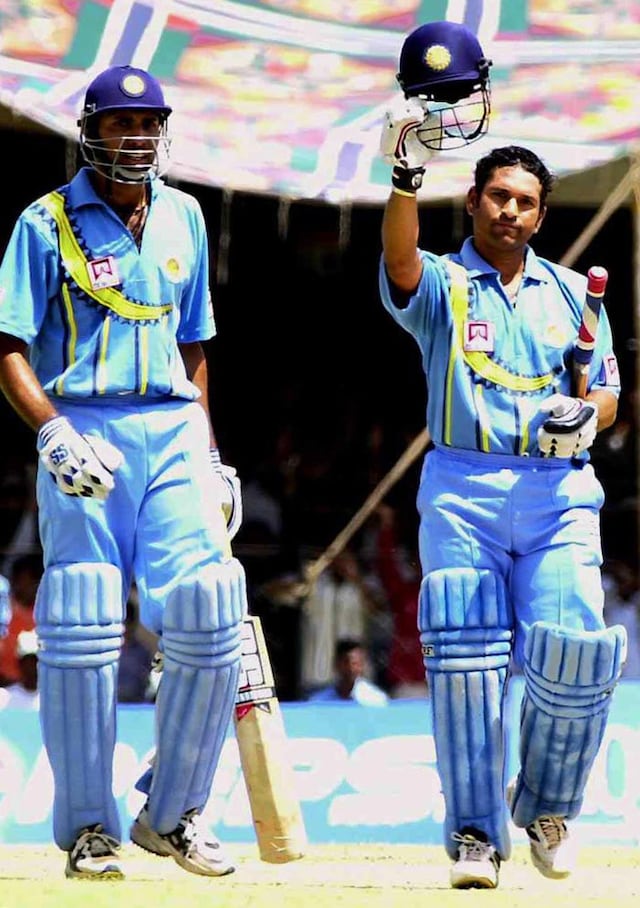 Among the eight players with over 10000 runs in ODIs, Sachin was the fastest to get to the mark. He took 266 matches and approximately 11 and half years since his debut to get there. Sourav Ganguly is close second with 272 matches.