Royal Highnesses vs Celebrities: Wimbledon 2014 Final Sees Them All Around
The 2014 Wimbledon final was truly one of the greatest finals ever played at the All England Club. Both Novak Djokovic and Roger Federer played to the limit despite Djokovic emerging the winner in a tight five-setter. However, more eyeballs were grabbed by the Royal couple of Prince William and Duchess of Cambridge Kate Middleton, who once again graced Wimbledon with their presence. And there were a host of other celebrities present too. (All images AFP)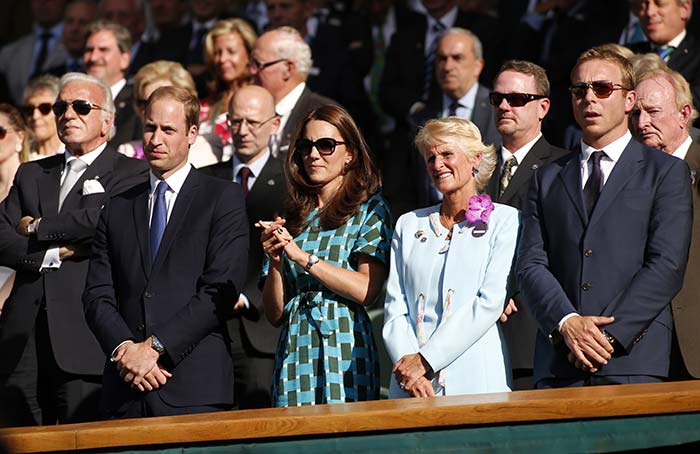 The 2014 Wimbledon final was truly one of the greatest finals ever played at the All England Club. Both Novak Djokovic and Roger Federer played to the limit despite Djokovic emerging the winner in a tight five-setter. However, more eyeballs were grabbed by the Royal couple of Prince William and Duchess of Cambridge Kate Middleton, who once again graced Wimbledon with their presence. And there were a host of other celebrities present too. (All images AFP)
There is no Grand Slam like Wimbledon and no tennis tournament like the one held at the All England Club ever year. The Centre Court is not just a venue for the players to contest the final, it is a theatre of dreams. And that's why the best of England are always there to watch the finals every year in July.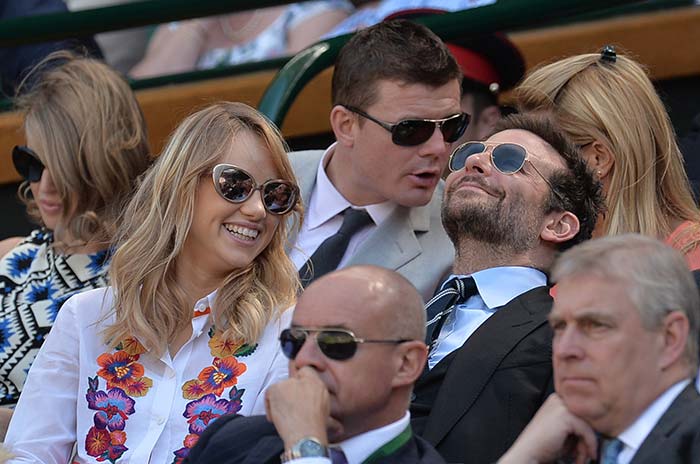 Okay, so let's start with who all were there to attend the big final between Djokovic and Federer. You must know Bradley Cooper, the US star from Wedding Crashers? Well, he was there along with his girlfriend Suki Waterhouse and he was all eyes for her, sharing some light moments indeed!
England football legend David Beckham was once again at Centre Court to watch the final. He was invited on the middle Saturday too as per the Wimbledon tradition, where he was formally introduced to another legend Sachin Tendulkar in a rare moment. Andrew Strauss was there too. And once again, by Beckham's side, was her ever-elegant wife Victoria Beckham.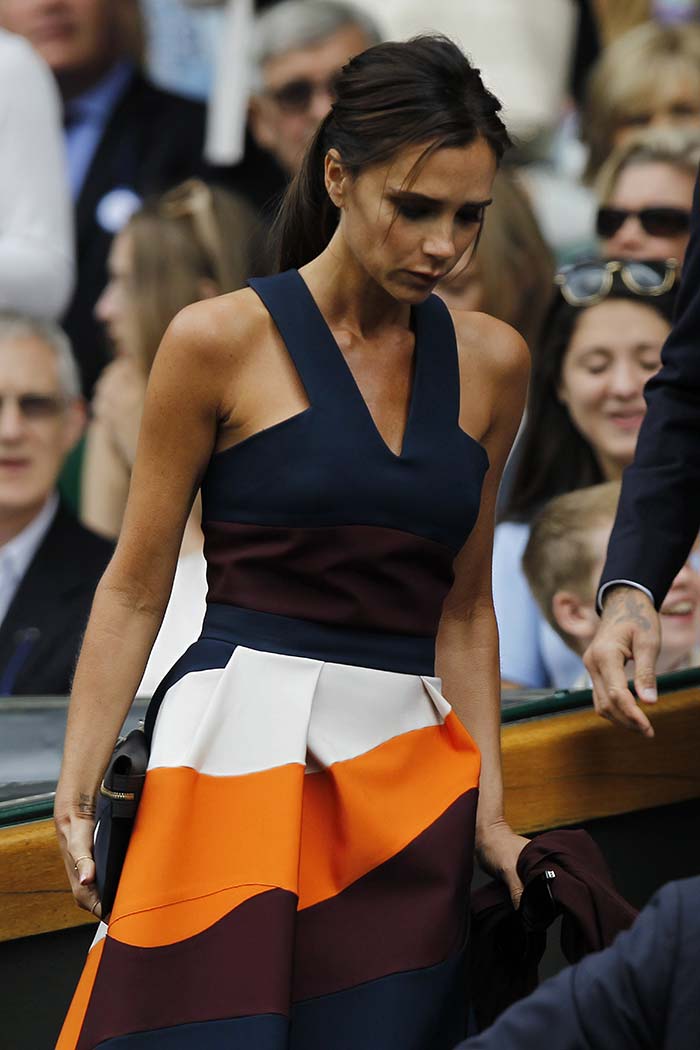 Former Spice Girl Victoria Beckham probably was the best dressed among women celebrities and she looked stunning in a specially-designed blue, orange and brown dress. She is a fashion designer too, by the way.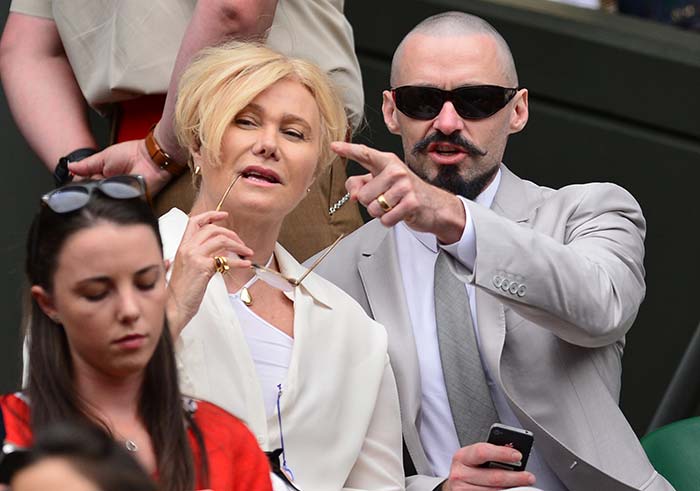 But then, it doesn't stop there. Internationally acclaimed actor Hugh Jackman was also once again there at Centre Court for the big final but this time though, he was easily recognizable with his beard and bald look. TV commentator Alan Wilkins had problems judging who he was at Wimbledon during the middle Saturday more than a week ago.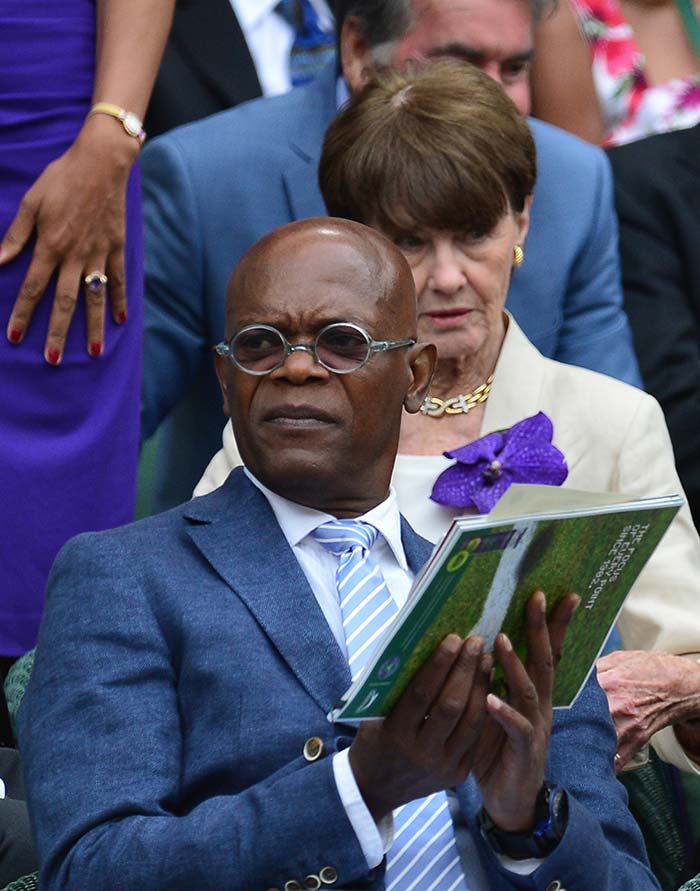 There was the leader of the Avengers army in Samuel L Jackson and some other Avengers actors were also present.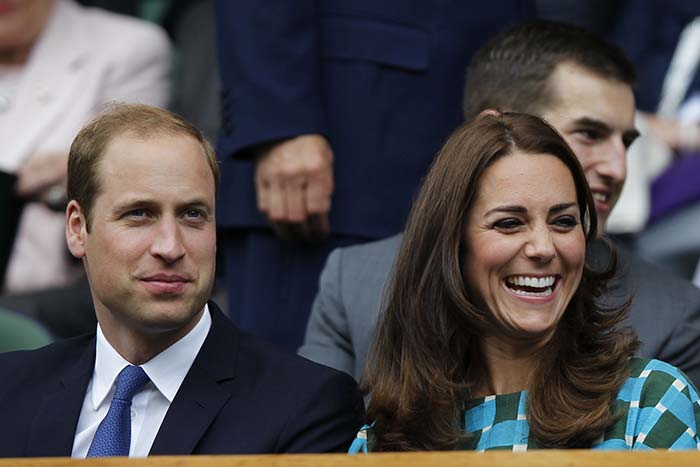 Despite a host of celebrities around, noone managed to give competition to the Royal Highnesses of Prince William and the Duchess of Cambridge at Centre Court. They looked absolutely stunning as a couple! No adjectives were perfect to describe the poise and humility they showed when Djokovic came up to talk to them in the Royal Box after the win. Kate was very happy to congratulate Djokovic, who said he was very tired after 4 hours of punishing tennis with Federer.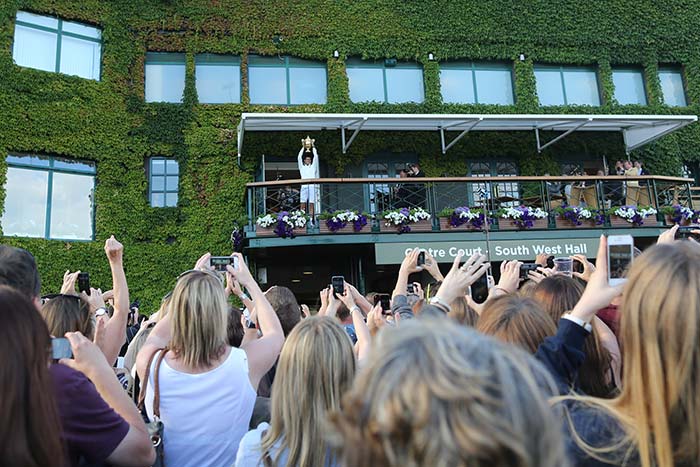 Thousands of spectators gathered outside to catch a glimpse of their champion and Djokovic was ecstatic when he lifted the trophy in front of them!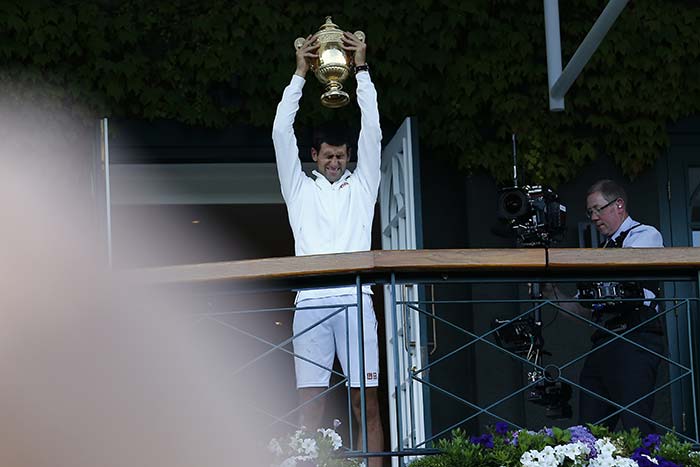 It was about 6:45 pm in Wimbledon when Djokovic came out to acknowledge the crowd with his trophy and everybody had a wonderful evening to look forward to after watching an epic final. They were more than content with the display of tennis! Djokovic must have been looking forward to the Wimbledon ball, along with the women's champion Petra Kvitova.