Rio 2016: Usain Bolt Stamps Class, Then Parties After Final Race at Olympics
Usain Bolt led the Jamaican team to men's 4x100m relay gold to take his tally at Rio Olympics to three golds, ninth overall.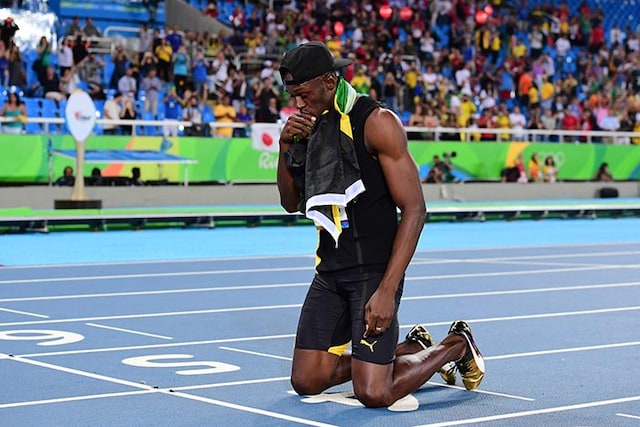 Usain Bolt came into the men's 4x100m relay after winning gold medals in 100m and 200m. (All images from AFP)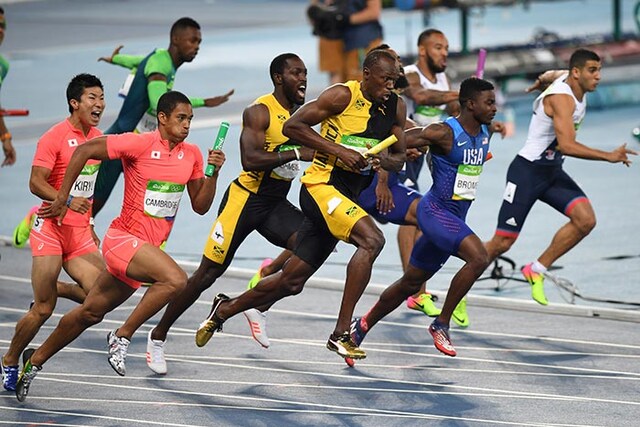 He received the baton from teammate Nickel Ashmeade.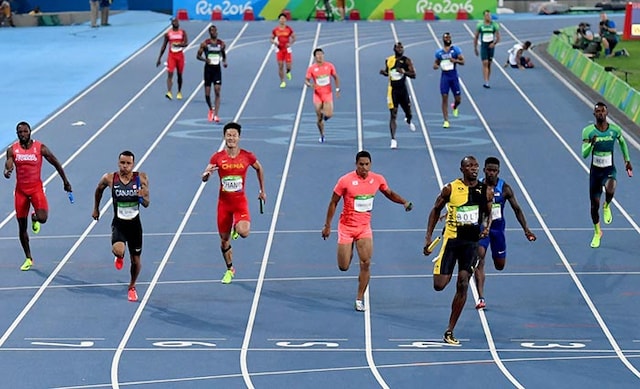 And then sped past the other competitors.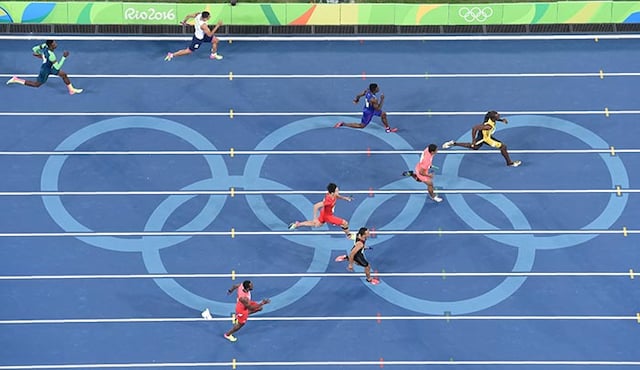 He was way ahead of others close to the finishing line.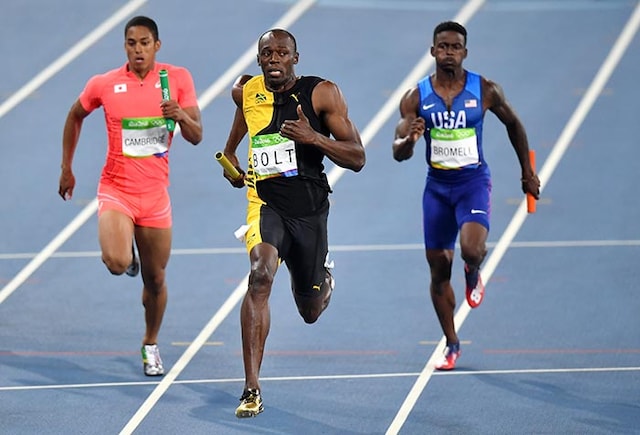 Bolt had no problem in winning the gold for Jamaica.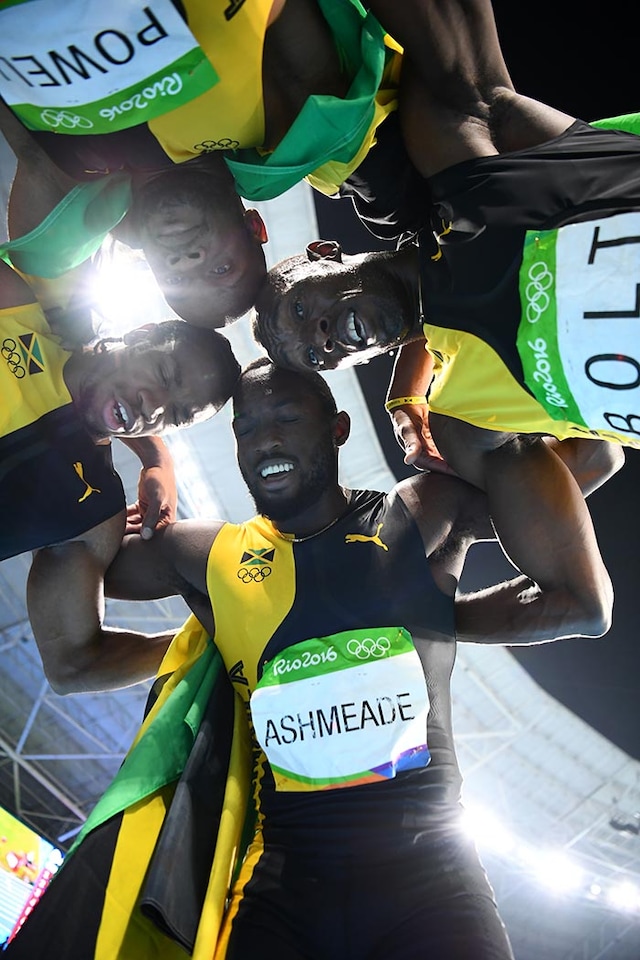 After the win the whole Jamaican team got together in a huddle.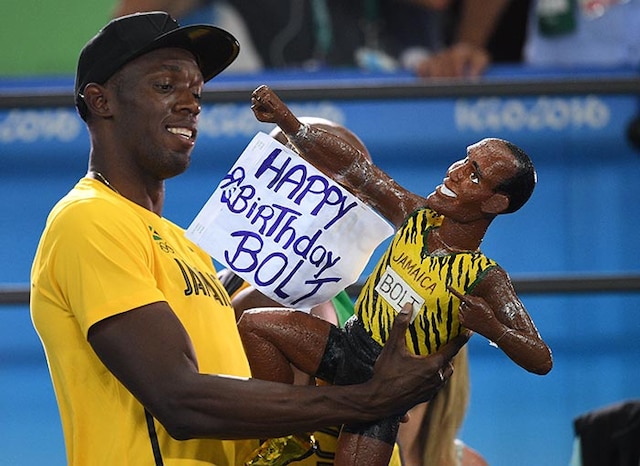 He also received gifts from the fans present at the stadium as it was also his birthday.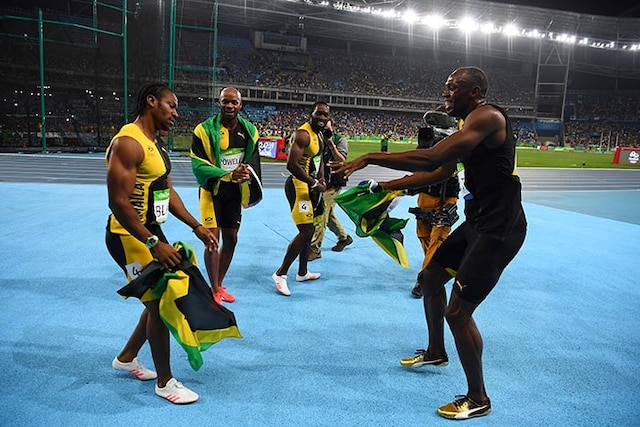 Bolt and teammates also broke into a little jig on the track.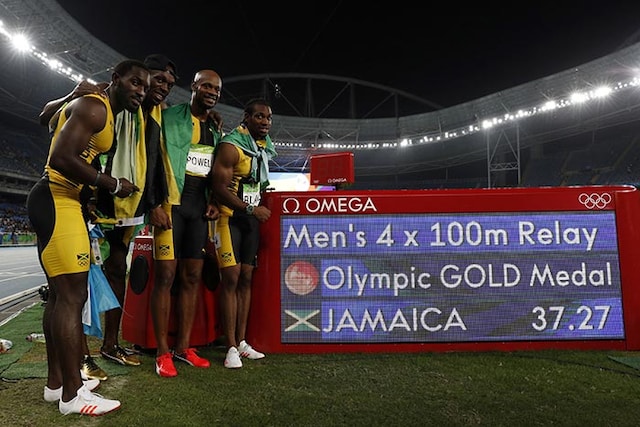 The Jamaican team took the gold with a timing of 37.27 seconds.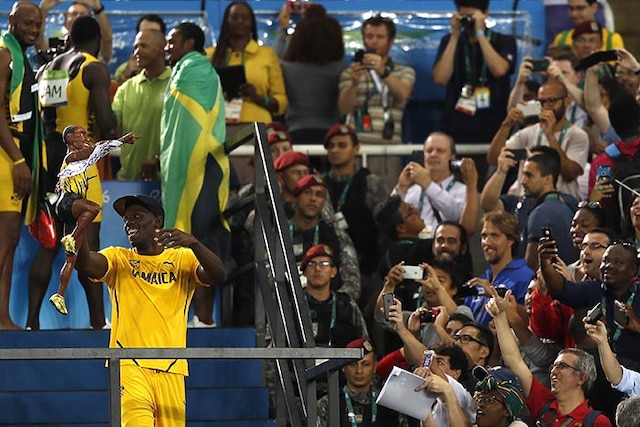 Bolt celebrated his win with the fans also.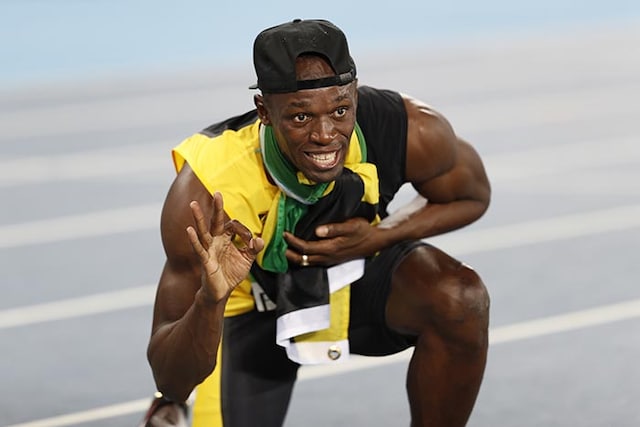 Bolt won three gold medals in Rio.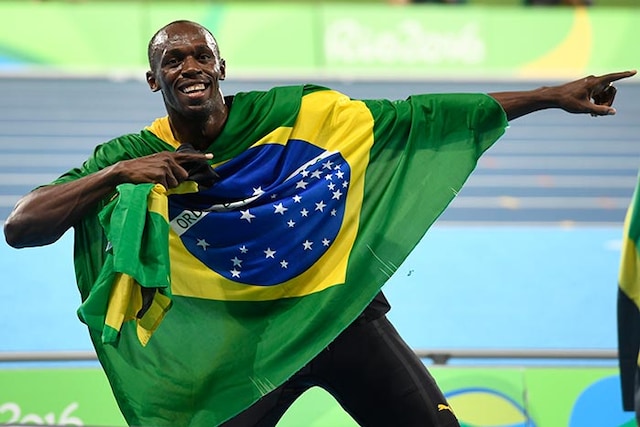 This is Bolt's final Olympics, according to the ace runner himself.