Dipa Karmakar Gets Grand Reception After Arriving in India From Rio Olympics
Dipa Karmakar got a grand welcome on her arrival after the gymnast finished fourth in Rio 2016.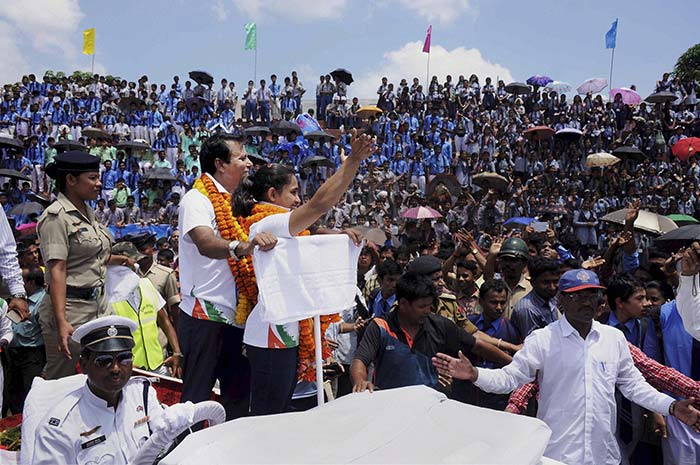 Dipa Karmakar, who created history in the Rio Olympics, received a grand welcome on her return to India. (Images credit: PTI)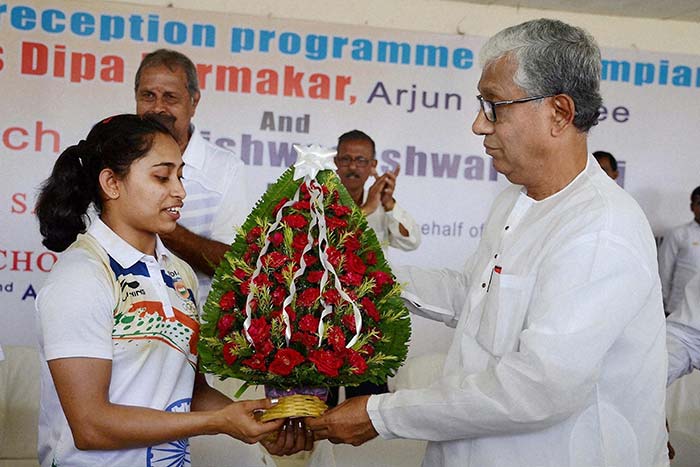 Dipa receives a gift from the Tripura Chief Minister, Manik Sarkar.
Dipa missed the bronze medal by a whisker but she had made India proud with her accomplishments.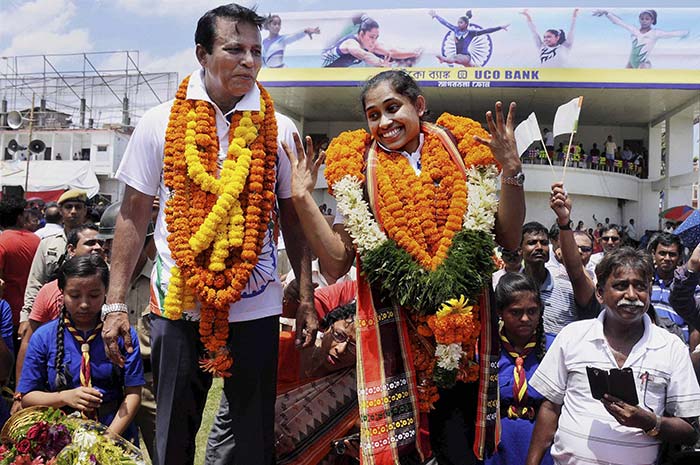 Dipa had finished in fourth position in the women's vault final.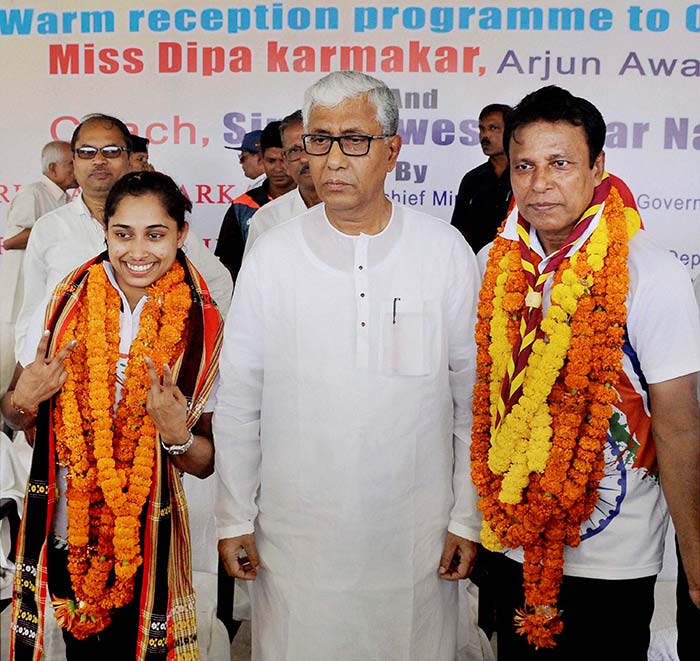 Dipa and her coach Biseshwar Nandi with the Tripura chief minister after their arrival.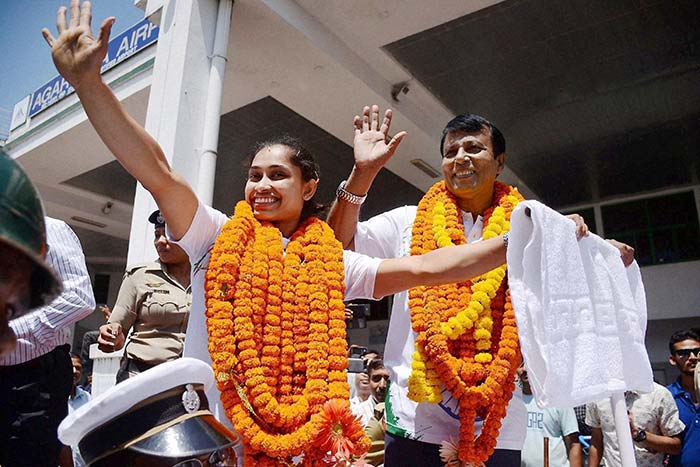 Dipa made her mark with the 'Produnova', which is labelled as the 'death vault'.