The Twenty-20 of celebrations
Yes, IPL seems to have players celebrating in their own unique style. And why not we say. If shots can be unique, so can the emotions and the way these cricketers express it. An 'in-depth' look. (AFP Photos)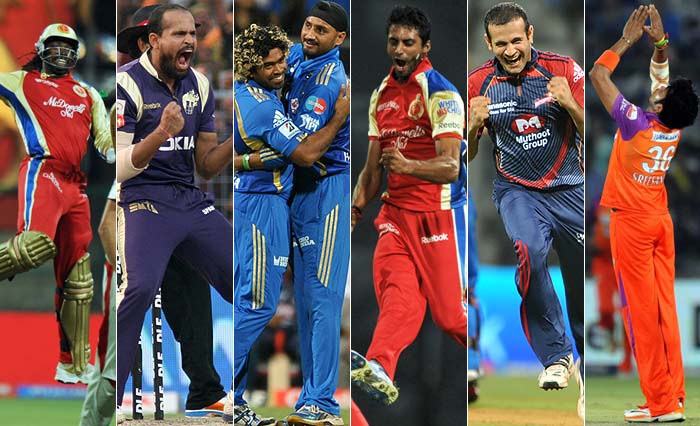 Yes, IPL seems to have players celebrating in their own unique style. And why not we say. If shots can be unique, so can the emotions and the way these cricketers express it. An 'in-depth' look. (AFP Photos)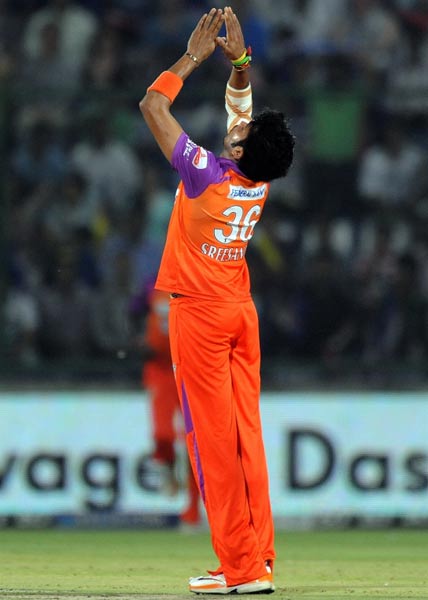 He has not been amongst the wickets. In fact Sreesanth has also not been regular in the Kochi outfit. Expect a few more of these 'yoga-aasans' though when success does come to him, if and when he plays to claim a wicket.
Success comes to the brave. Or in the case of the Pune Warriors, success comes rare. Period. With seven back-to-back defeats, it's little wonder then that so are their limited success in this edition of the IPL.
Parthiv Patel of the Kochi Tuskers became a father recently. Guess he should now stop throwing caution to the wind when either appealing or celebrating on the field in this manner. Take care Mr Patel, we want you to have many more bundles of joy.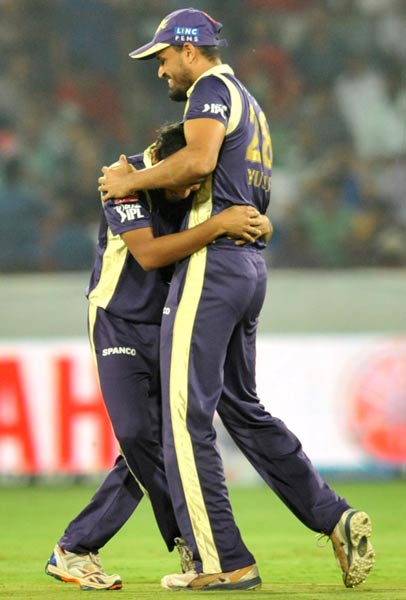 Who would have thought that Iqbal Abdullah would have been one of the most prolific bowlers of the tournament? Then again, who would have also thought that a head-jab could be considered a legal form of expressing joy as well...?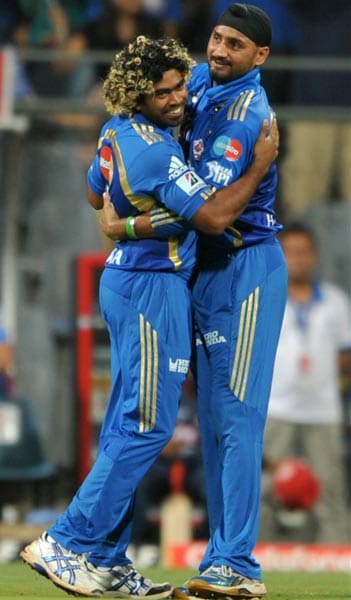 Speaking of wickets, is it just us or is there a sense of "stop taking all the wickets and let me have some too" in this Malinga-Harbhajan embrace?
Fists of fury is not restricted to judo, boxing and karate anymore. Ask Irfan Pathan who celebrates a wicket despite all the saying of too expensive a buy to justify. Sending a message, eh?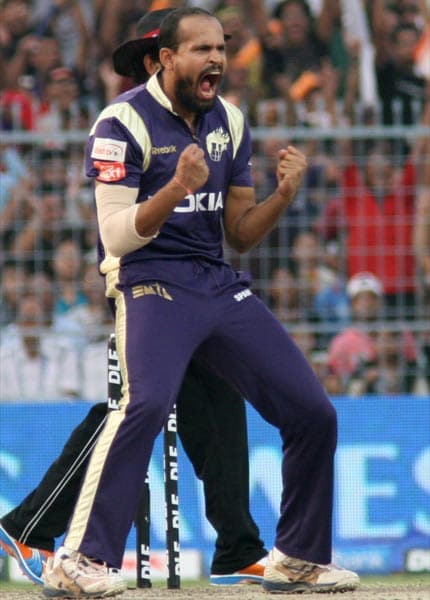 And it seems it runs in the family as even brother Yusuf replicates the furious fists. While some may say he is yet to fire to his full potential, the intentions are mighty clear - expect more fireworks!!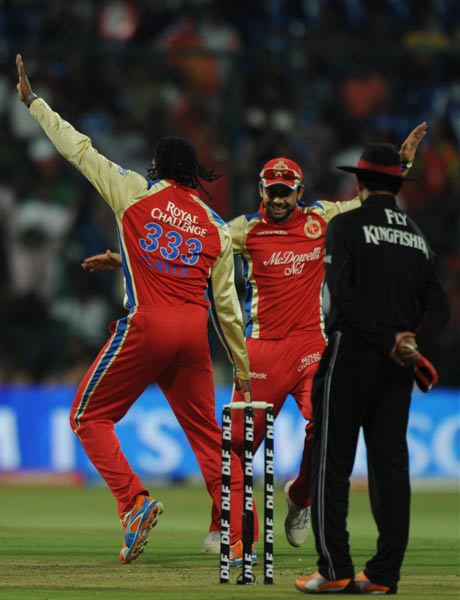 Aggression is not the only name of this game. It's also a song 'n' dance. Trust Chris Gayle to add that Jamaican flavour and its the Caribbeans right here in the sub-continent.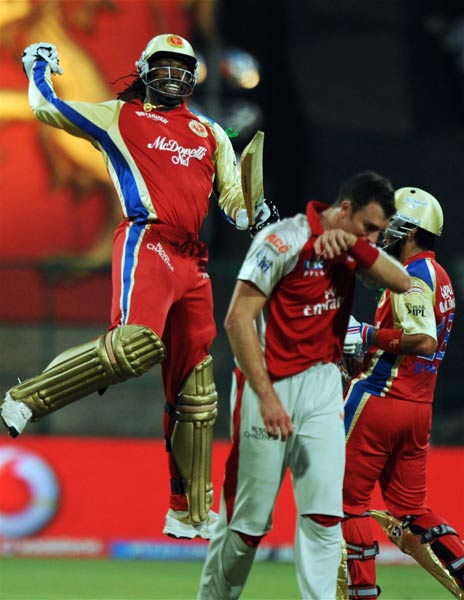 And the party never stops when 'the' Gayle is in full force. In fact, it increases by leaps and bounds as the boundaries and sixes keep coming in with ferocity.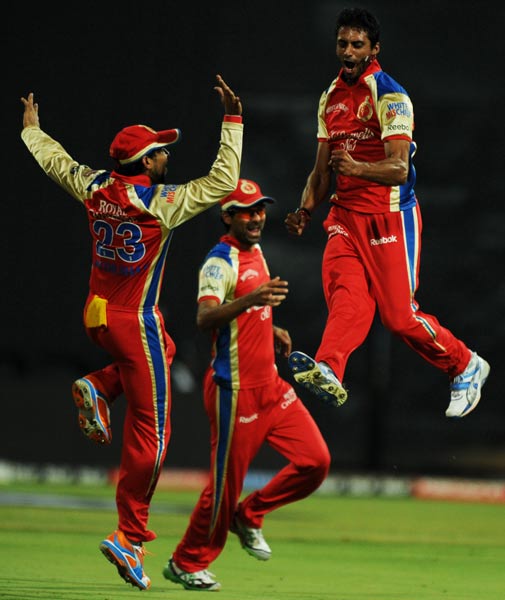 One member does and the rest follow. Sreenath Aravind seems to be doing the moon-walk, in the air, as he finds new scales to bring down with a recent burst of wickets to add to his tally.