When India defeated Pakistan in Champions Trophy
In a match constantly halted by rain, India outplayed Pakistan in every department of the game to register their first Champions Trophy win against the side.

India - already with a semifinal berth - advance with an unblemished record in this edition of the tournament. (AFP and AP images)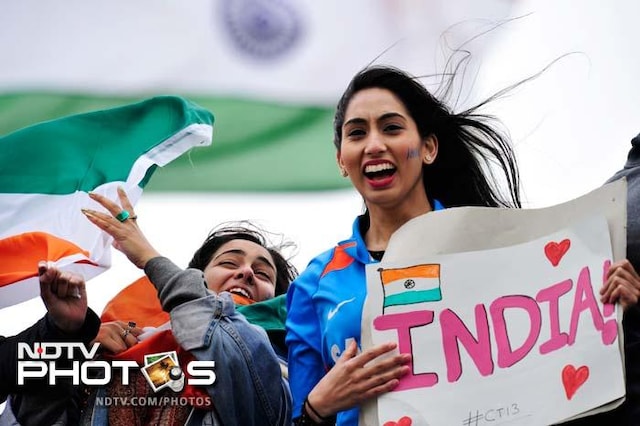 Here is what happened when India last faced off against Pakistan...

In a match constantly halted by rain, India outplayed Pakistan in every department of the game to register their first Champions Trophy win against the side.

India - already with a semifinal berth - advanced with an unblemished record in this edition of the tournament, eventually lifting the trophy. (AFP and AP images)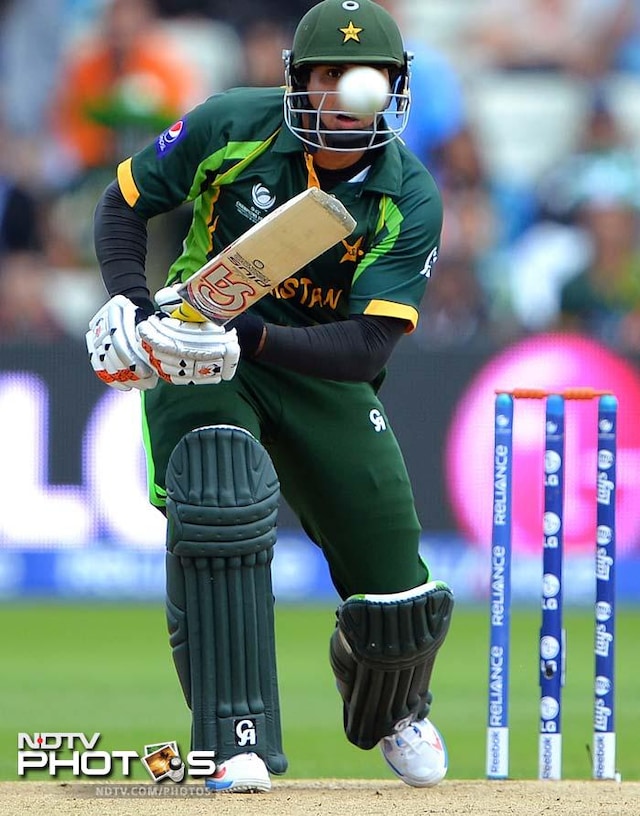 Asked to bat by India, Pakistani opener Nasir Jamshed - a solitary pillar in the batting arsenal so far - failed to get going.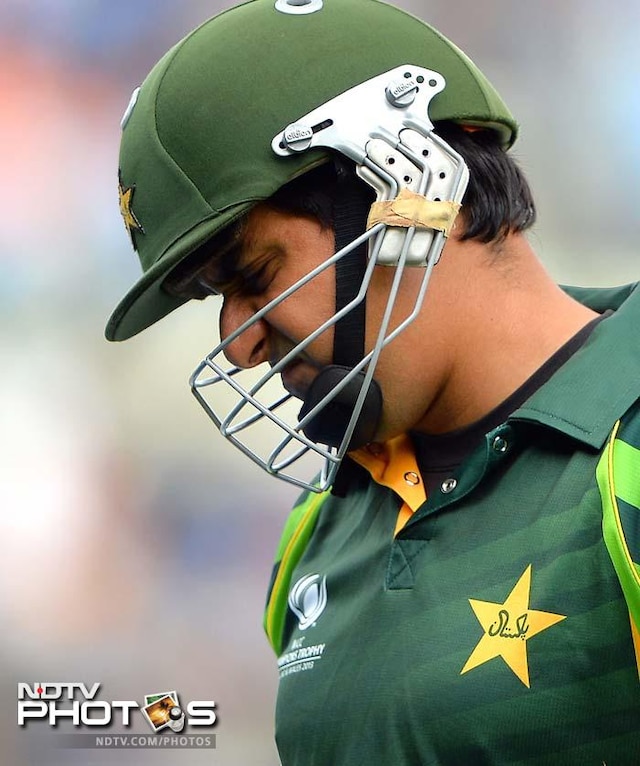 He became India's first victim when Bhuvneshwar Kumar struck in the third over to dislodge the Pakistani on 2 off 9 deliveries.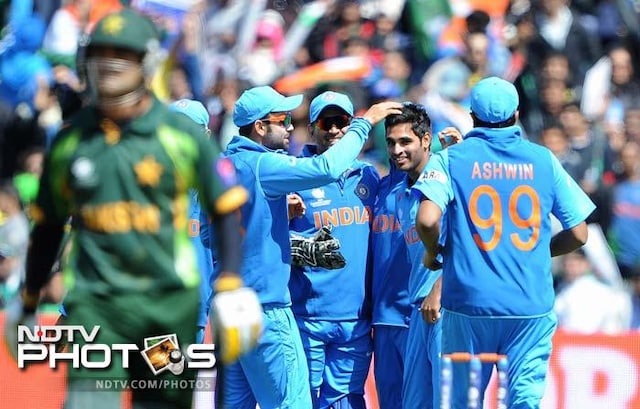 Mohammad Hafeeez replaced Jamshed in the middle and played well for his 31-ball 27. He even hit five boundaries but Bhuvneshwar struck once again just as a fightback seemed round the corner.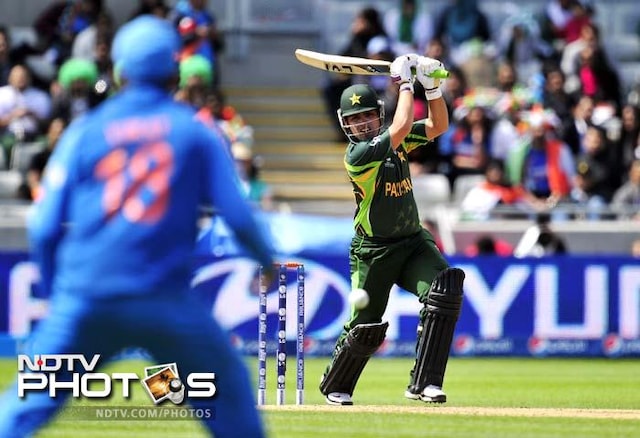 Even the introduction of spin didn't spare Pakistan as R Ashwin dismissed Kamran Akmal (21 off 38) in the 16th over.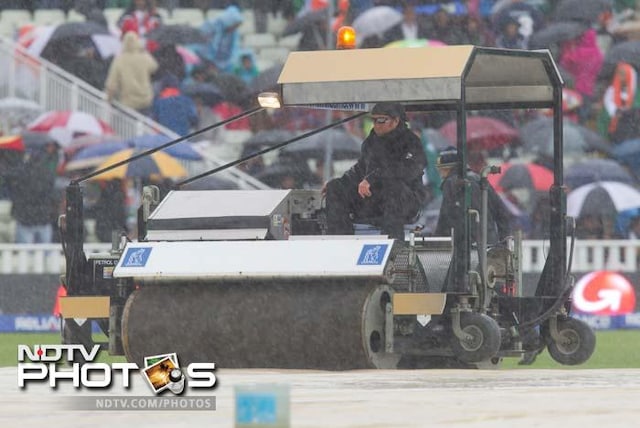 Rain though once again interrupted play after 19 overs. Play resumed more than an hour later with the match reduced to 40-a-side.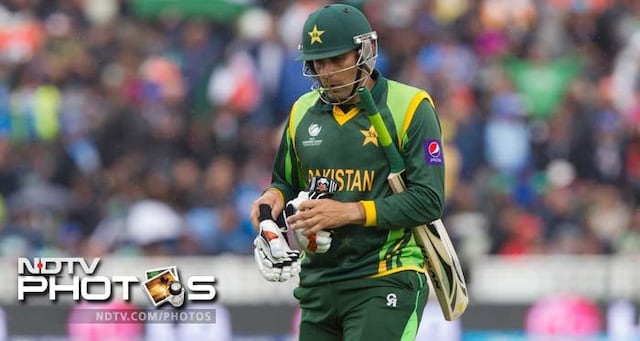 Once innings resumed, Pak continued to lose wickets at regular intervals. Skipper Misbah is seen making his way back after scoring 22.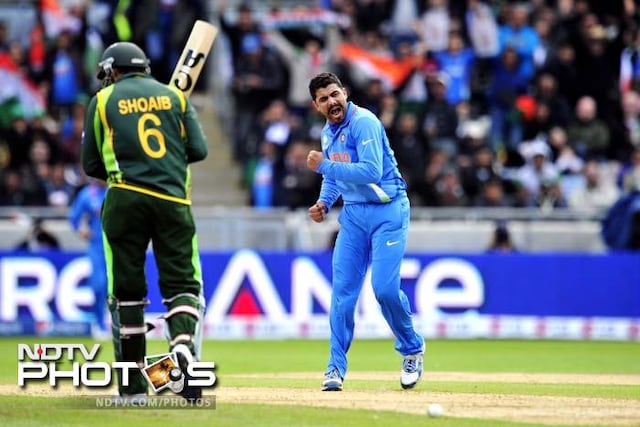 For India, Ravindra Jadeja claimed two wickets along with the same number for Ashwin, Ishant Sharma and Bhuvneshwar.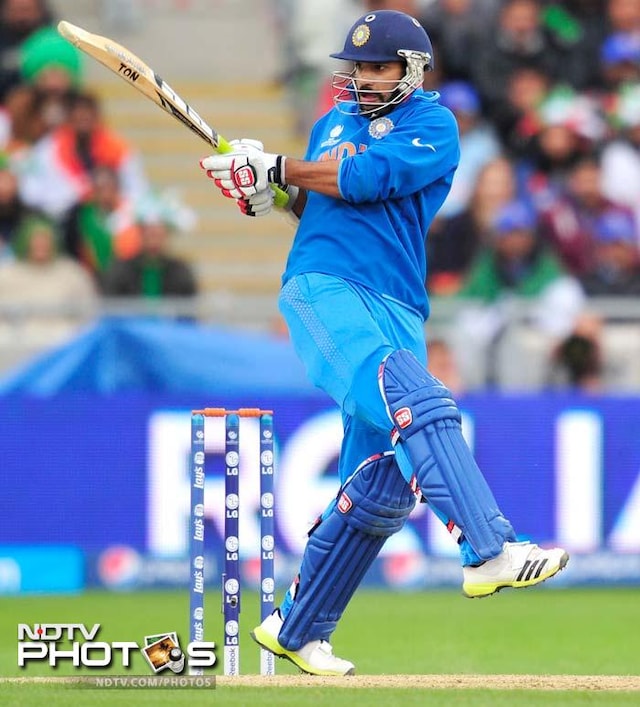 In reply, Shikhar Dhawan got India off to a solid start.

While there were several rain interruptions threatening to wash the match out, Dhawan came back each time to keep the scoring ticking.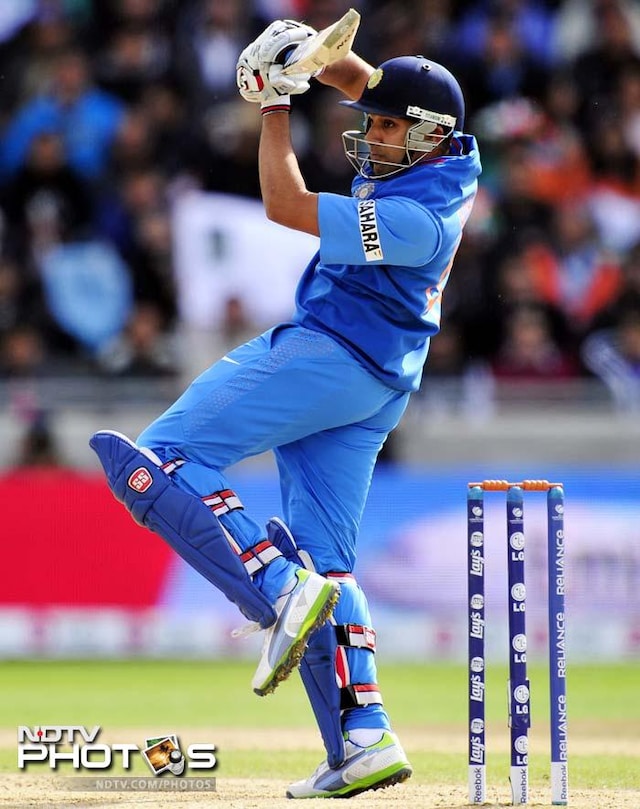 Rohit Sharma - the other opener - scored 18 before he fell to Saeed Ajmal.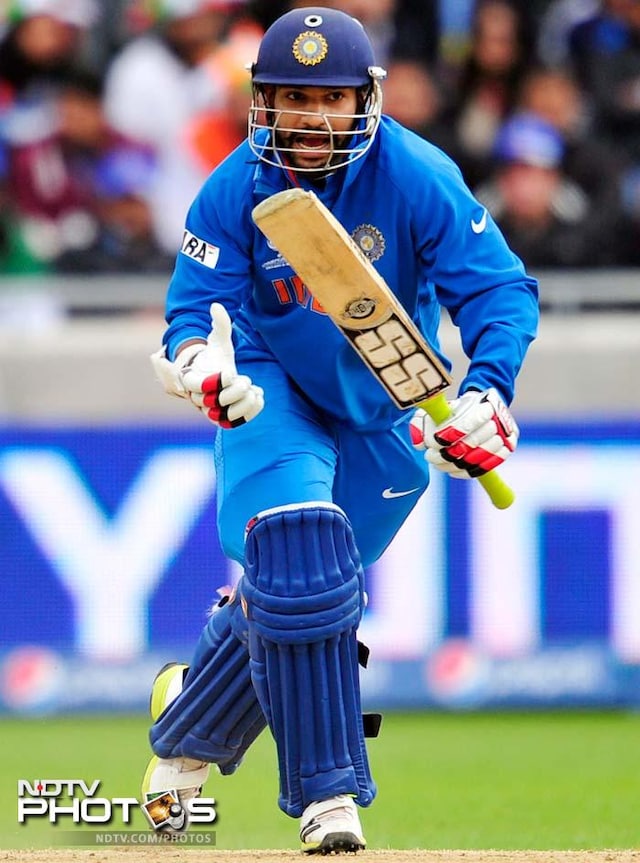 Dhawan was also eventually removed on 48 but by then, India had almost brought down the target.

Virat Kohli and Dinesh Karthik guided the team through.