India vs Sri Lanka: Smurfs, flags and fans
The enthuastic India and Sri Lanka fans came out in numbers to support their team during the second semi-finals of the ICC Champions Trophy at Cardiff.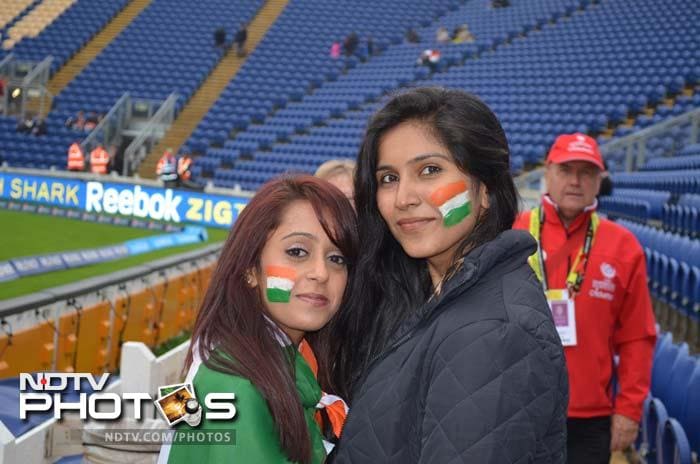 India and Sri Lanka faced each other for the ninth time in an ICC event during their semi-final clash at Cardiff.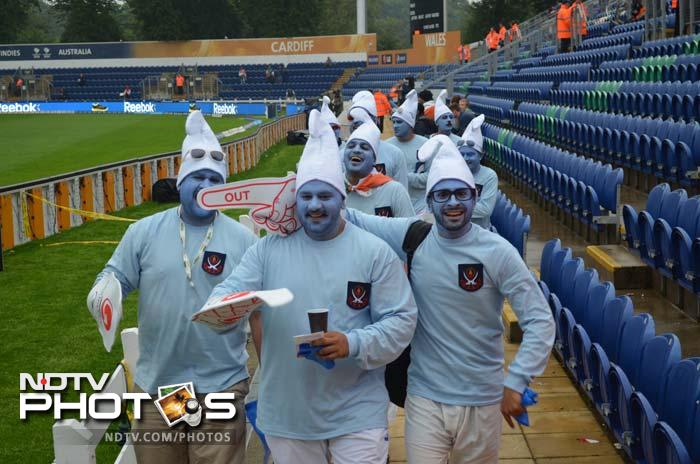 Fans came dressed as Smurfs, the Belgian comic characters, to support their team at Cardiff during semi-final tie between India and Sri Lanka.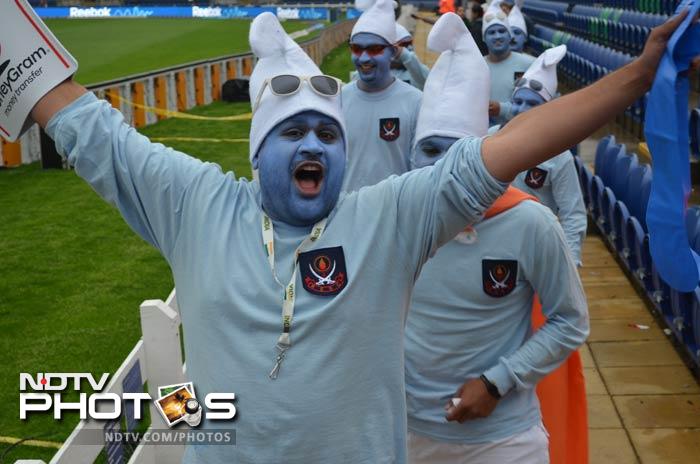 Supporters dressed as smurfs - of all shapes and sizes - thronged Cardiff's Swalec Stadium for the semifinal between India and Sri Lanka.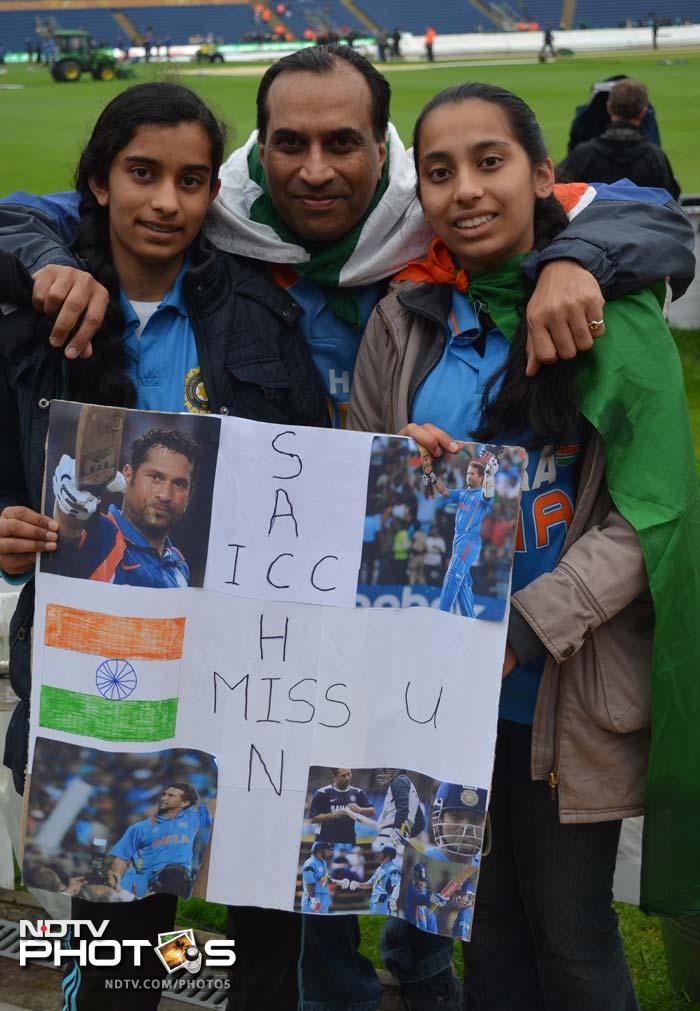 It doesn't matter if he is playing or not, but Sachin Tendulkar's supporters are always seen cheering him and Team India.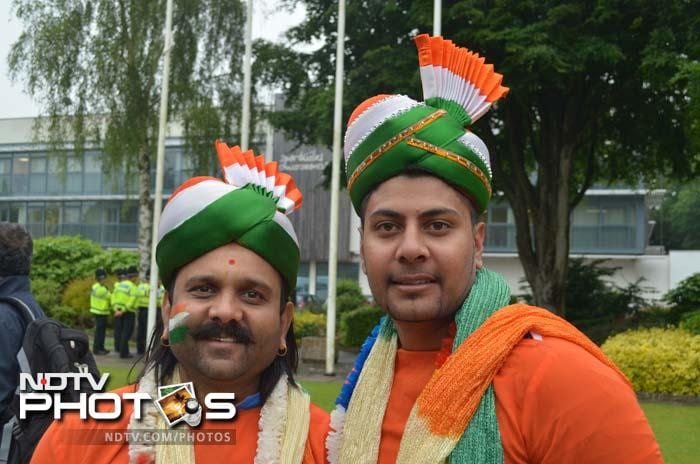 Indian fans seen donning turbans and dupattas outside the Sophia Gardens stadium, Cardiff.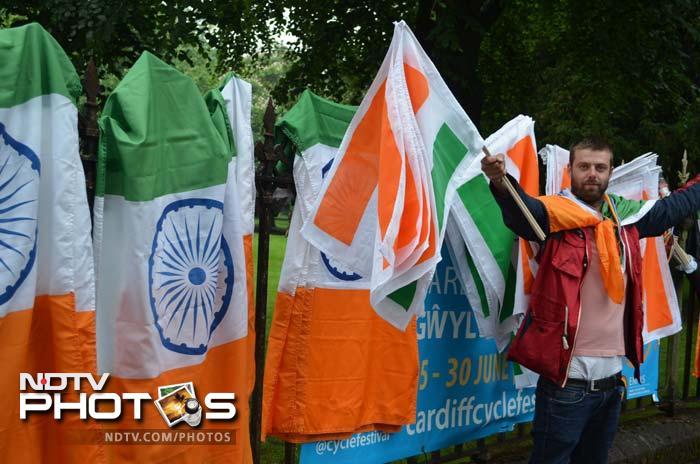 A man selling Indian flags outside the Sophia Gardens, Cardiff ahead of semis between India and Sri Lanka.
Indian team seen warming up in the morning, under the overcast conditions, before the start of their much-awaited semi-finals tie.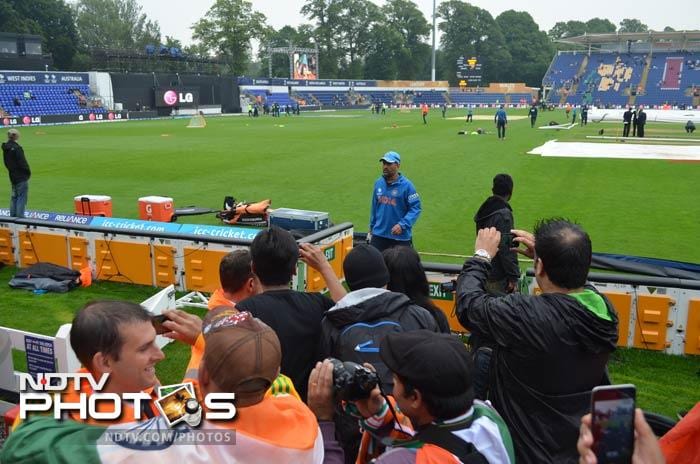 Ahead of the start of the semi-final, fans line up to get a closer glance at India skipper MS Dhoni as Team India warmed up on Thursday at the Sophia Gardens.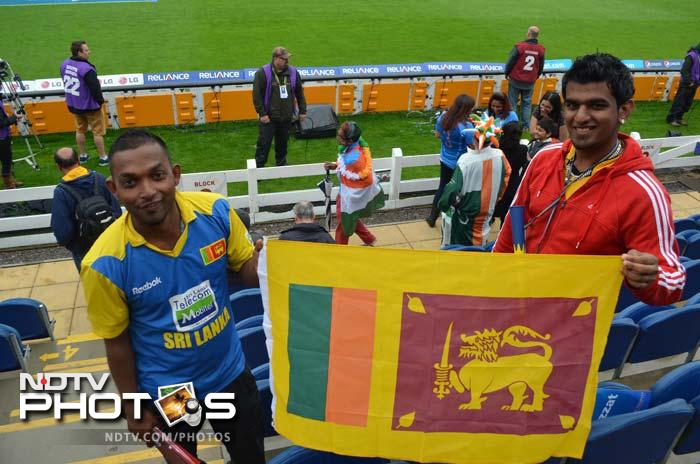 In between many Indian supporters, there were few Sri Lankan fans as well.
Indian and Sri Lankan fans pose for a photograph before the start of play.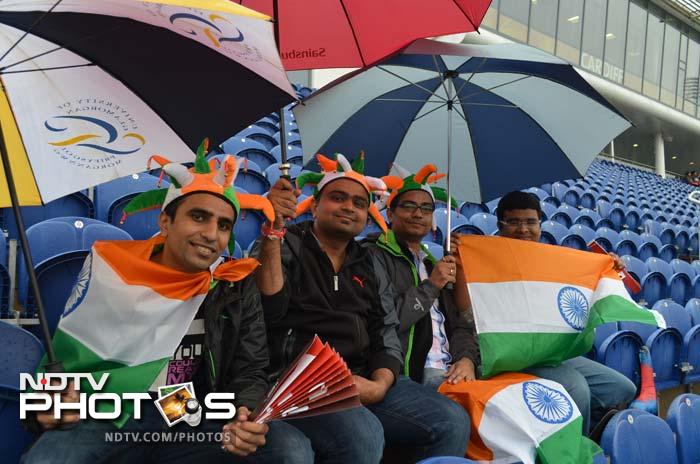 Fans come well prepared with umbrellas as rain was predicted for most of the day on Thursday.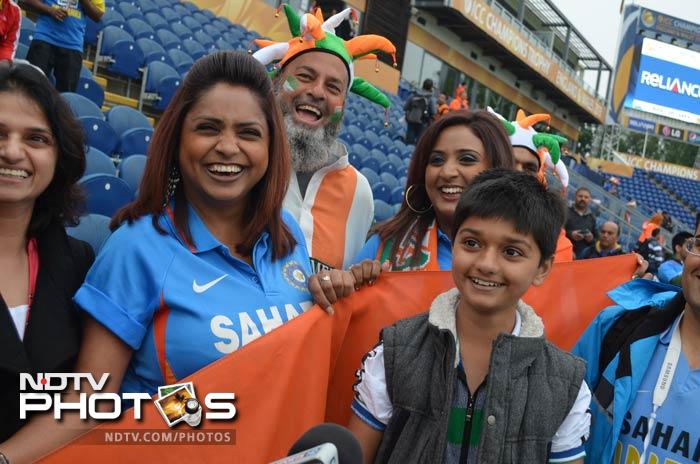 Fans, with their friends and family, posing for a snap just before the start of the semi-final of the ICC Champions Trophy in Cardiff.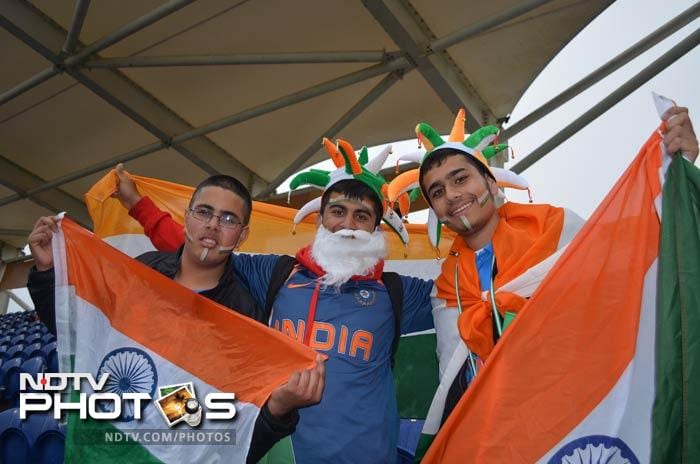 Some of the Indian supporters even posed as Santa Claus. The chilly conditions on Thursday, were quite similar to the winter season in North India, reminding the supporters of weather during Christmas time.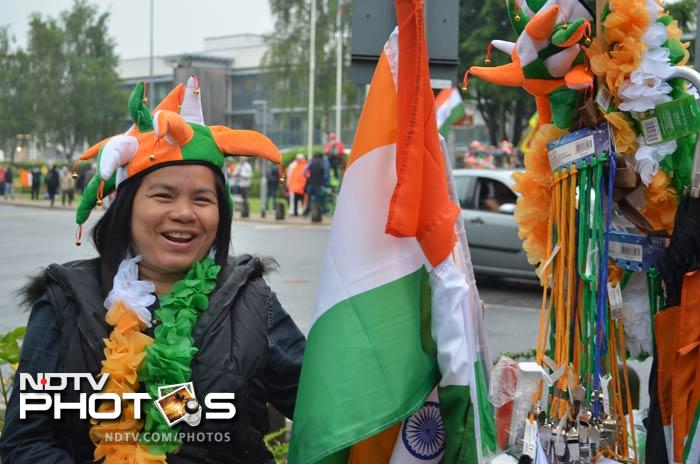 An Indian fan with the traditional tricolour garland, standing next to a souvenir seller outside the Swalec Stadium in Cardiff.
An ardent and enthusiastic Indian fan, seen in the tradition India colour hat.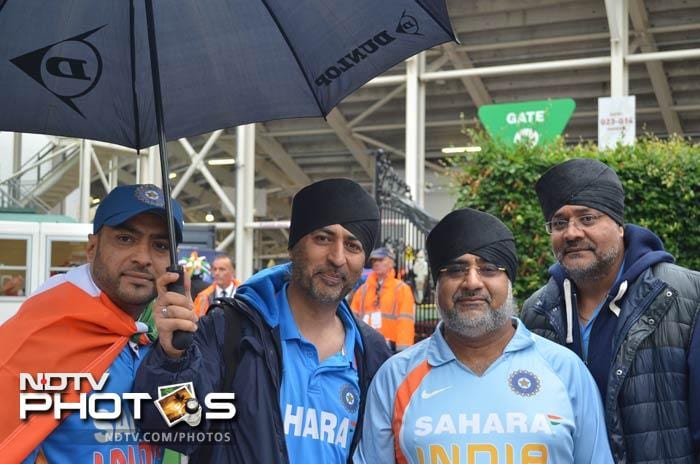 Despite the overcast, chilly conditions and the bit of drizzle around, the fans came with utmost anticipation.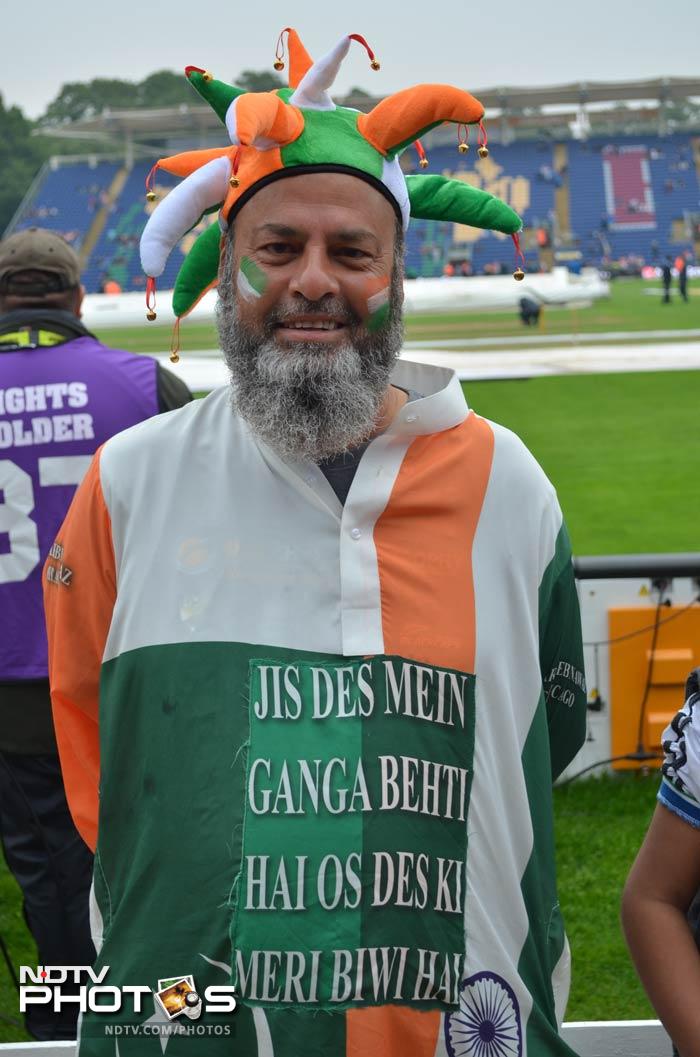 A supporter wearing a banner that showcases his family's native roots.