ICC Champions Trophy: India, England all geared up for Sunday blockbuster
This Indian team at the Champions Trophy has done no wrong and whatever Dhoni touches is turning into gold. Never having won a major global 50-over event ever, England are quietly confident going into Sunday's grand finale.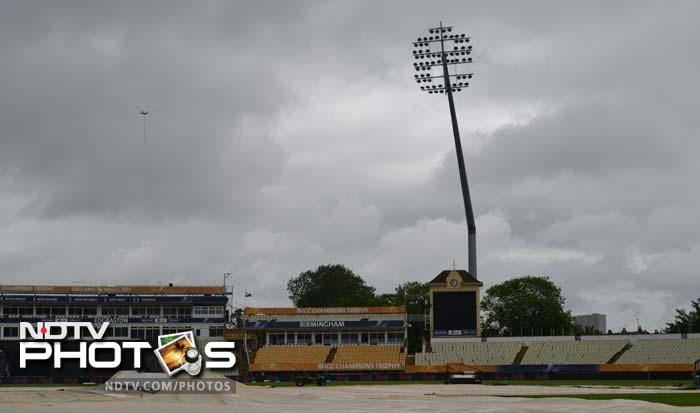 Men in Blue and Men in Red face off to become the Champion of Champions on Sunday. The weather has not been 'doing too well' off late in Birmingham (as seen in the pic) but forecast for the title clash is positive.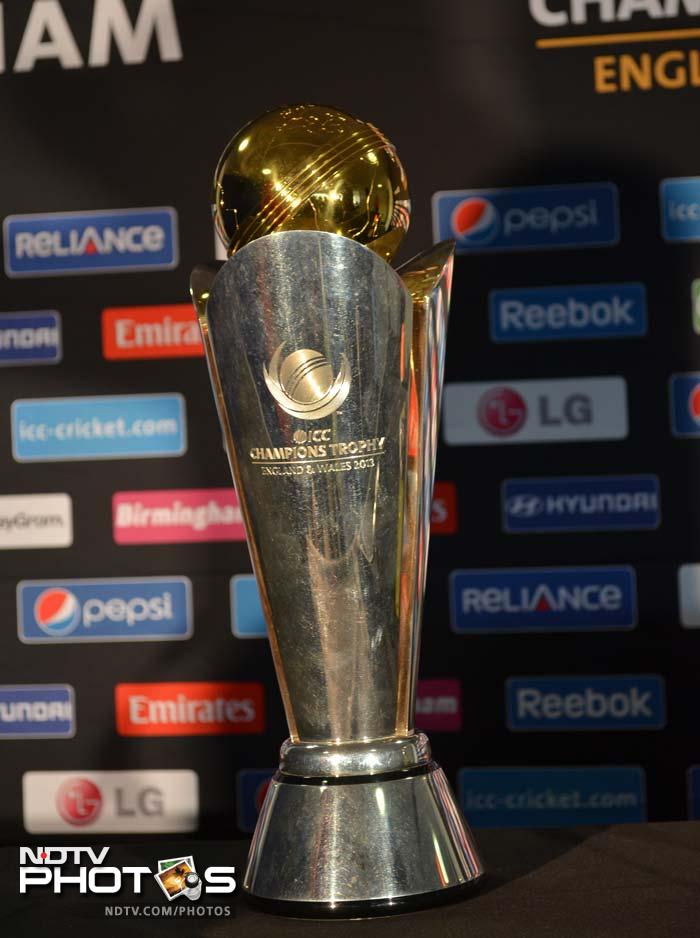 This is the trophy that India and England will be vying for cometh Sunday.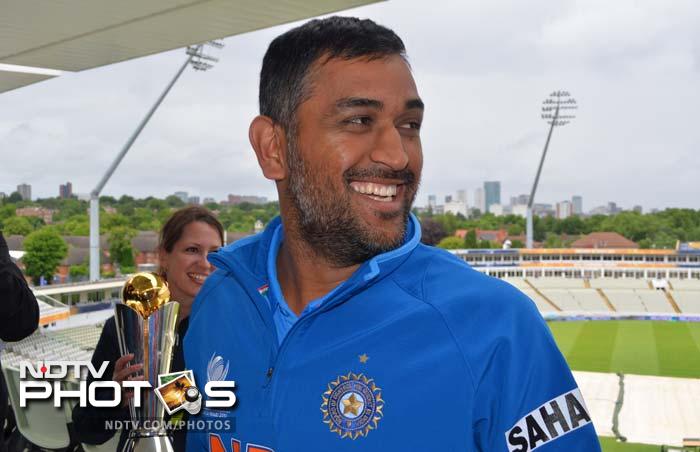 This Indian team at the Champions Trophy has done no wrong and whatever Dhoni touches is turning into gold. As always, the captain cool does not seem fazed even before another huge day in his cricket life.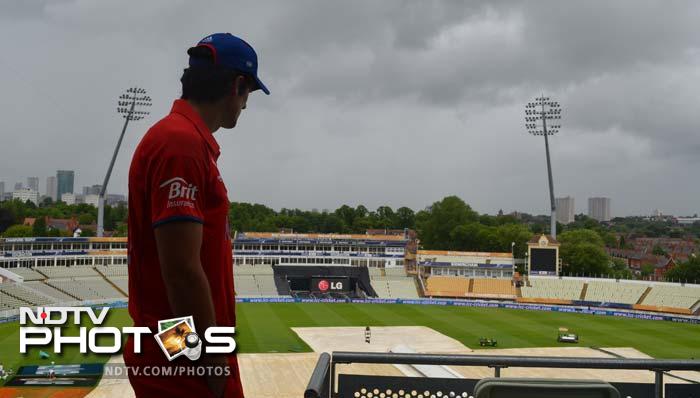 England skipper Alastair Cook shares a similar demeanour as his counterpart. Apparently, the left-hander does not sweat at all but the Champions Trophy final might change that too.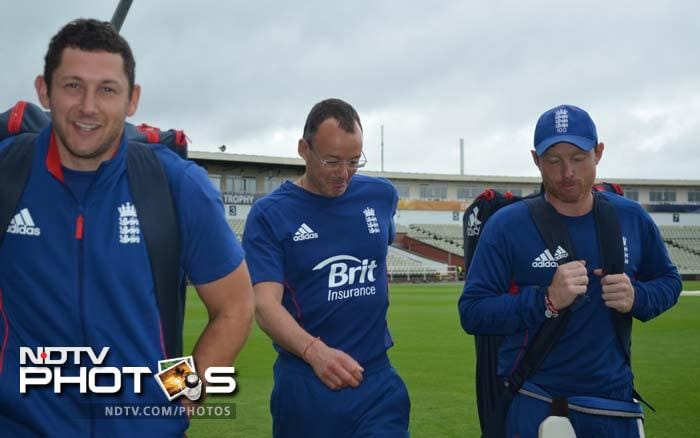 Tim Bresnan - who has returned after the birth of his child - and Ian Bell - integral part of England's top-order - seen in the image as they return after a practice session.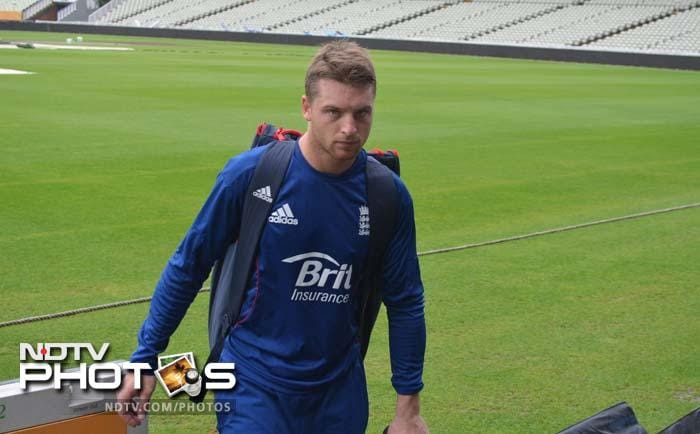 English wicket-keeper batsman Jos Buttler has not had much to do with the bat in hand this Champions Trophy but his other skill was glorified during the semi-final clash against South Africa. He joined the likes of Mahendra Singh Dhoni, Mark Boucher et all with 6 dismissals in an innings.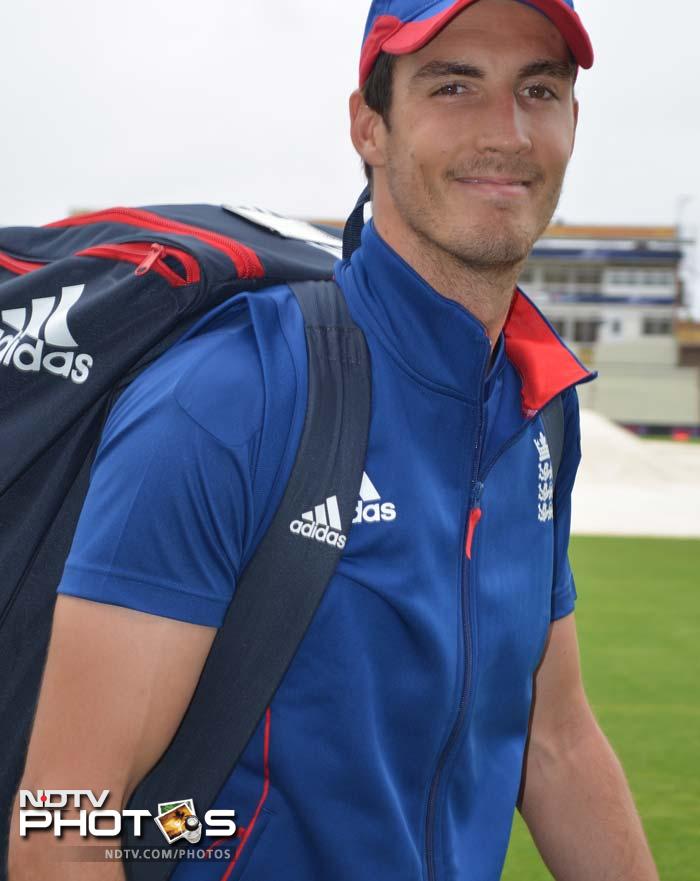 Steven Finn is all smiles to the camera but will have loads of work to do in the final, if he plays. Injuries might have plagued, and kept him out of the side recently, but the tall fast bowler will be all geared up for the Men in Blue.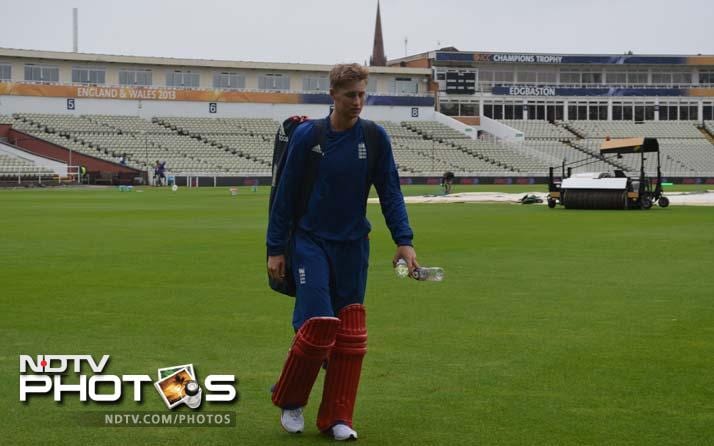 He might have been involved in unnecessary controversy during the league phase of the tournament but when it comes to cricket, few could be more serious than the 'kid-like' English genius. He has impressed with the bat throughout and will just hope for an encore in the final against India.
Another crucial cog in the English wheel would be Jonathan Trott. He gets a bit of flak for his strike-rate and general demeanour on the cricket field but the England No.3 is a match-winner. In this edition of the Champions Trophy, Trott has amassed 209 runs with an average of 69.66 and a strike-rate of almost 90.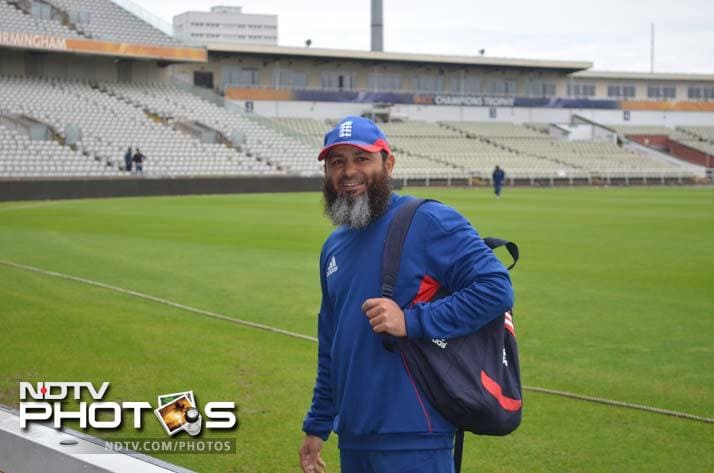 England will be banking on their spinners on the helpful pitch in Birmingham, weather permitting. For the spinners to work, Mushtaq Ahmed, England's spin bowling coach, is the key.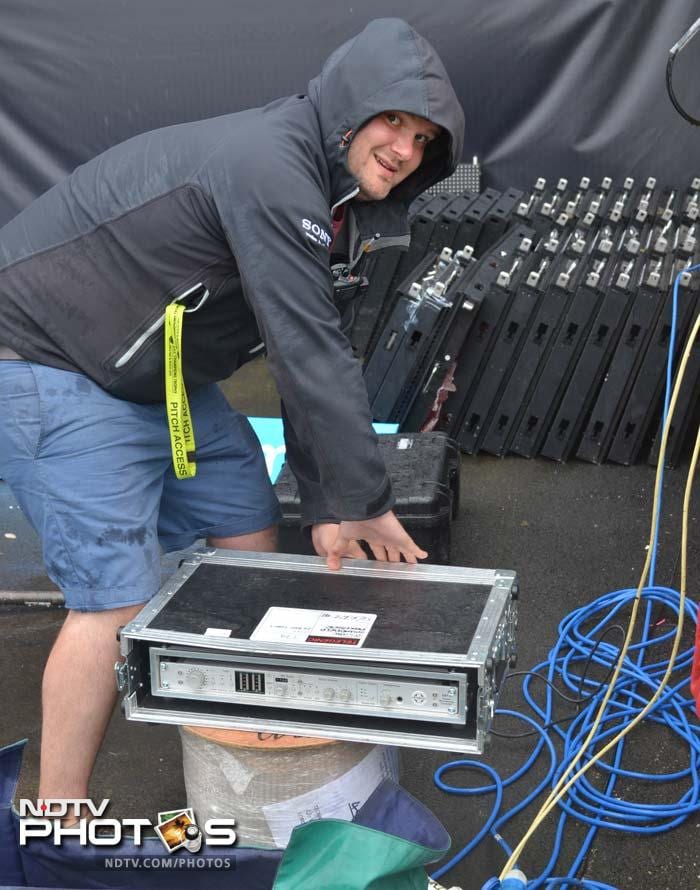 For the match to reach every household all over the world, TV crew has to be in tremendous shape, in all conditions. Here is one of them braving the rains ahead of the India-England final in Birmingham.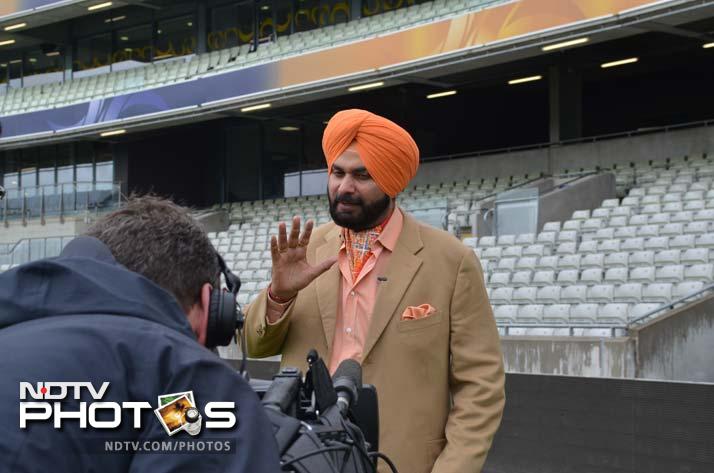 Navjot Singh Sidhu can never be missed! Here he is as a part of a sports channel commentary team.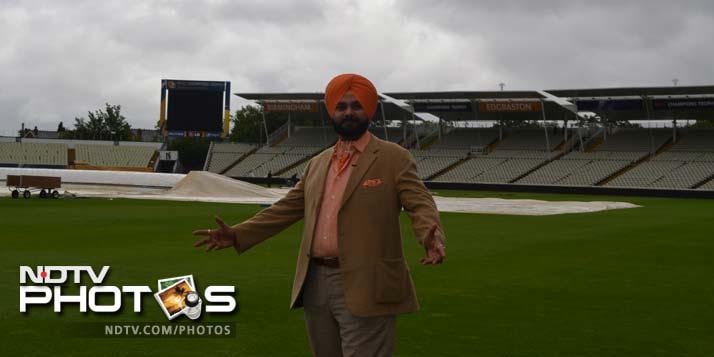 The former Indian opener retired from cricket in 1999 and has been commentating, hosting comedy shows and been a Member of Parliament, Lok Sabha.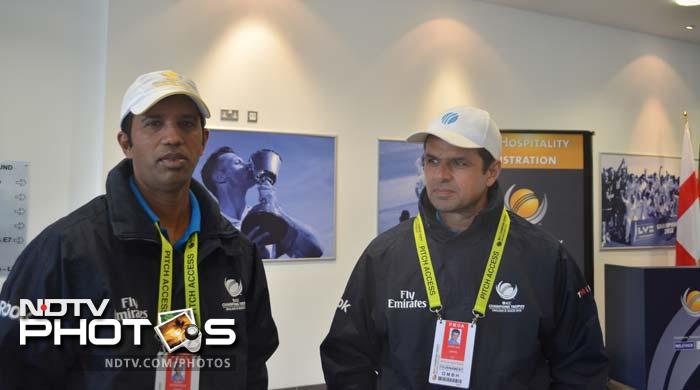 Aleem Dar might not be umpiring in the title clash but his colleague and ICC's best umpire, Kumar Dharmasena, will be. Both seem in a pensive mood ahead of the final.
Speaking on Sunday's Champions Trophy final, Dhoni was clear when he said there were no special plans against England here at Edgbaston. "We will go with the same approach like we did in the match against Pakistan and the semifinal (versus Sri Lanka)," said the Indian captain.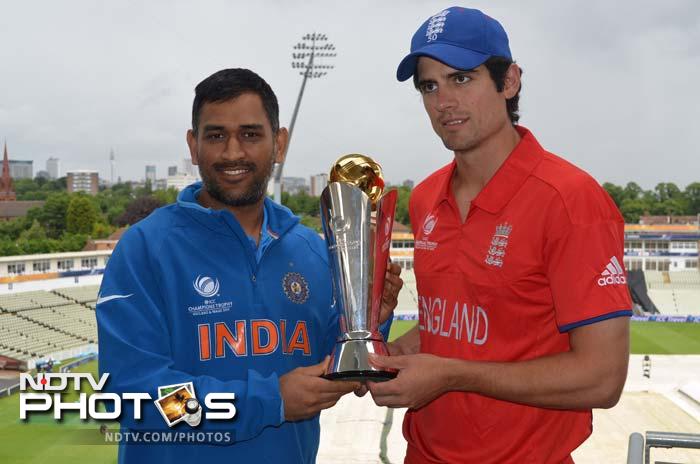 Saying that India have played very good cricket in the Champions Trophy so far, Dhoni added the team was relaxed and the only concern was the death bowling. "Death bowlers have been a concern. It's an area we need to improve as a team."

Cook is leading England for the first time in a global event and is extremely keen to win the Champions Trophy - the current edition being the last. "It's a big final for us. The boys are raring to go and ready to play. It's going to be a one-off day and we will give it all," said the 28-year-old Essex batsman.