Champions Trophy: How Indian players and officials enjoyed the Cardiff sun
On the eve of the ICC Champions Trophy 2013 opener against South Africa, MS Dhoni and his team had a field day at the Swalec Stadium, Cardiff on Wednesday, June 5 2013.
(From left) Shikhar Dhawan, Ishant Sharma, Umesh Yadav and Bhuvneshwar Kumar enjoying the Cardiff sun at the Swalec Stadium on Wednesday.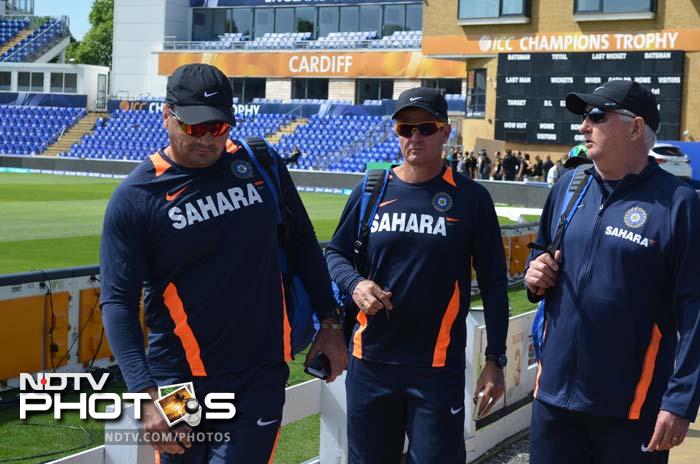 Coaching staff (from left) - Bowling coach Joe Dawes, fielding coach Trevor Penney and head coach Duncan Fletcher.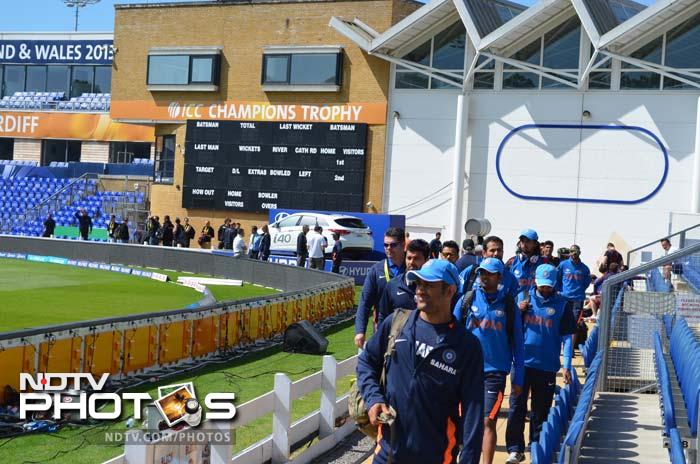 Skipper MS Dhoni leads the team after an hour-long team meeting at the National Cricket Centre in Cardiff's Swalec Stadium.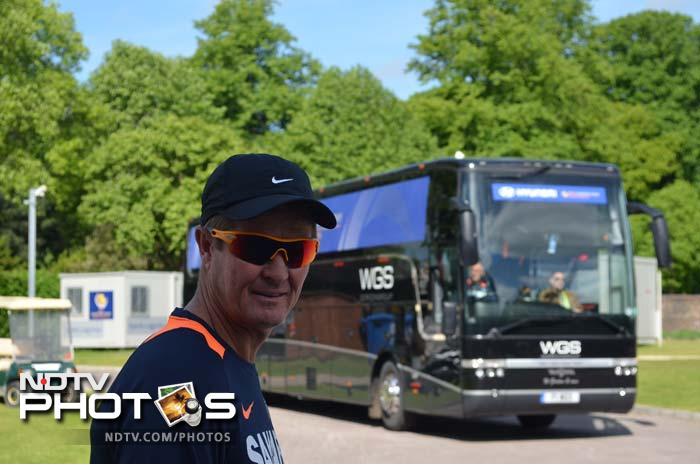 Trevor Penney poses for a candid pic as he walks to the team bus.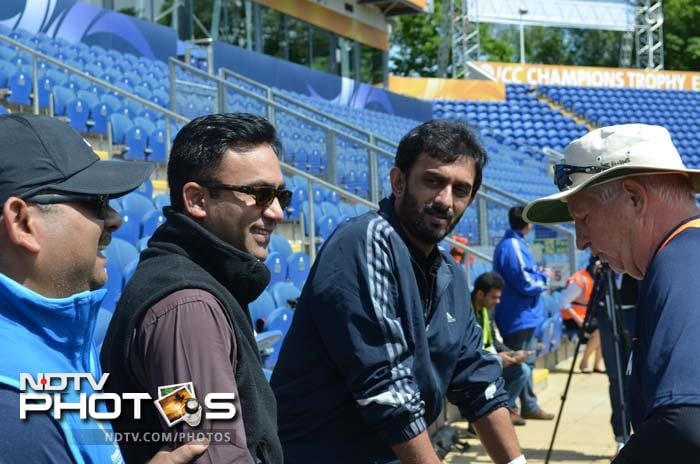 Fletcher catches up with national selectors Vikram Rathore and Saba Karim.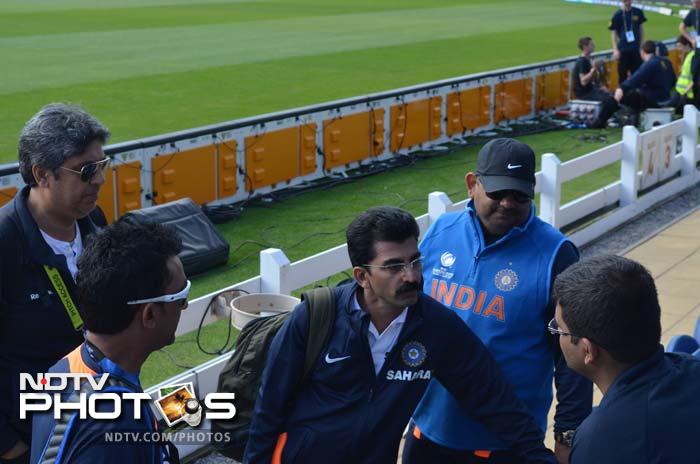 India's media Manager Dr Baba (3rd from left) and team manager Ranjib Biswal (4th from left) talk to ICC officials.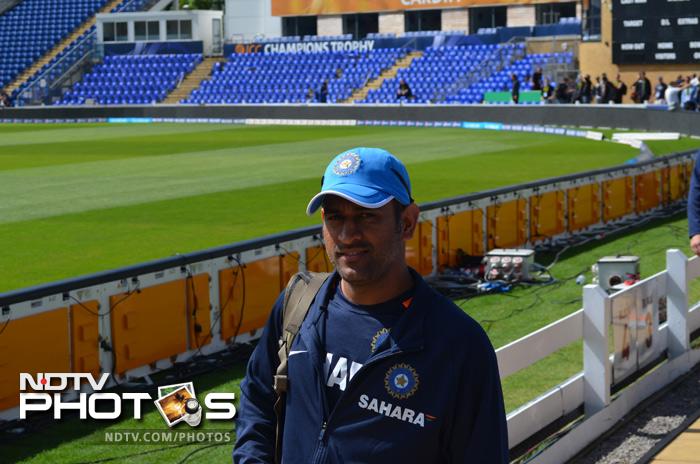 MS Dhoni, who was yet again grilled in the press conference with questions related to IPL controversies, responded with a stony smile, which he flashed at the reporters in Mumbai prior to the team's departure for England.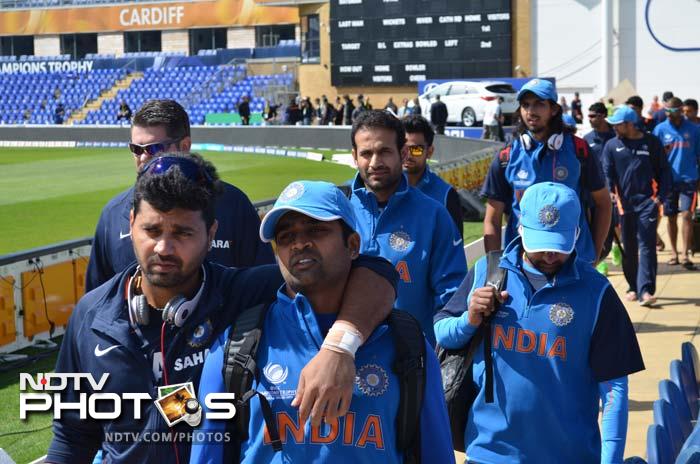 Murali Vijay and R Vinay Kumar followed by Irfan Pathan, Amit Mishra, Ishant Sharma and Virat Kohli.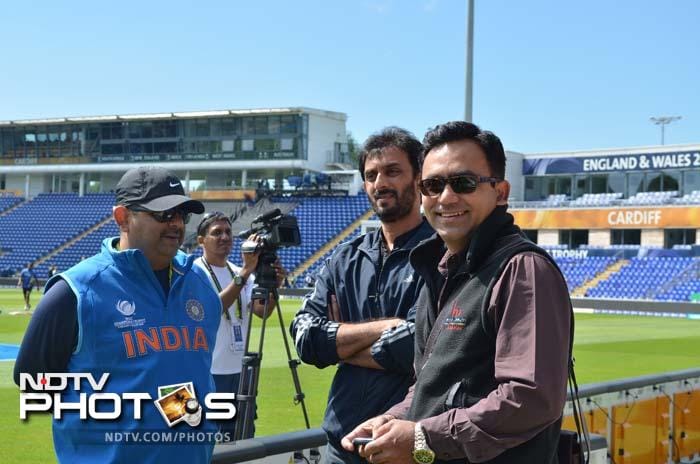 National selectors Saba Karim, Vikram Rathore with team manager Ranjib Biswal.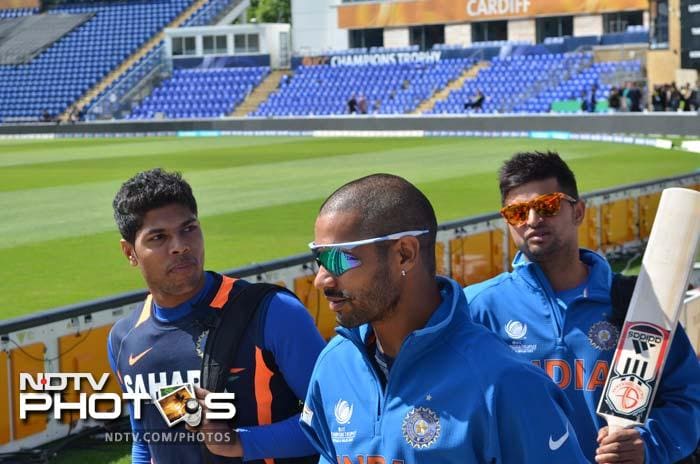 Umesh Yadav, Shikhar Dhawan with Suresh Raina. Umesh is in red-hot form after his five-wicket haul in warm-up match against Australia while Dhawan and Raina would want to lift their performances in the opening game against South Africa.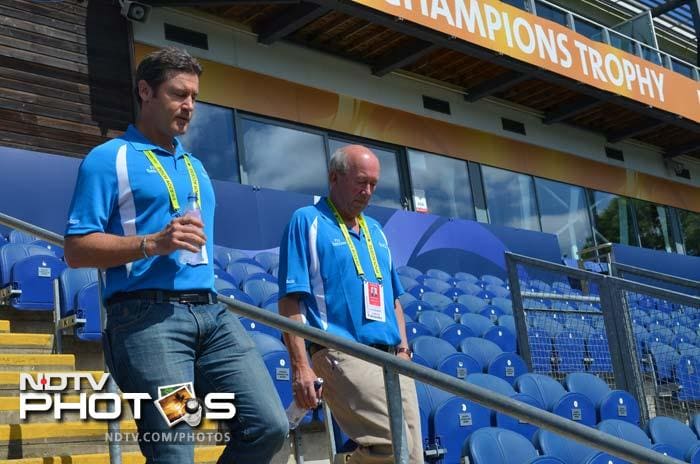 Cricket lovers will miss umpire Simon Taufel (left) on the field in international tournaments. Taufel retired from internationals after the 2012 Twenty20 World Cup. His new role in the ICC is as an Umpire Performance and Training Manager.
Virat Kohli and Ishant Sharma would look to continue their good form which they showed in the warm-up games. Kohli scored a 144 against Sri Lanka, while Ishant picked up 3 wickets against Australia.