Champions Trophy: Aggression goes beyond the playing field
Domestic leagues can command huge fan following but nothing beats the support that national teams garner from their respective fans. <br><br>Champions Trophy is one such tournament where fans of different nationalities have come out to cheer their teams and push them towards glory. A look... (AP and AFP images)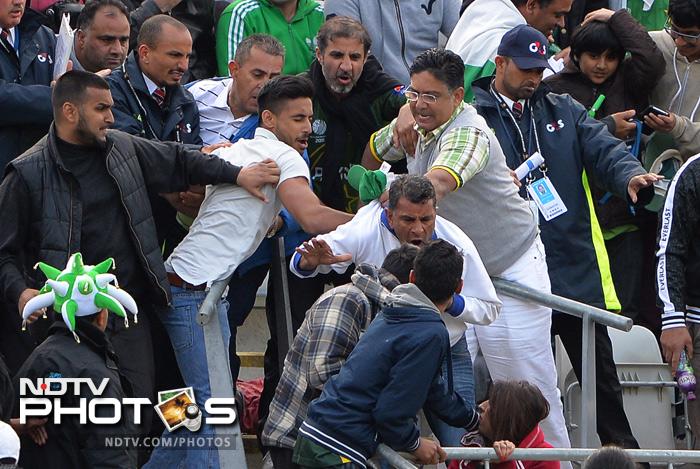 A few angry Pakistan fans were seen giving vent to rising temperatures during their team's match against South Africa in Birmingham on Monday (June 10).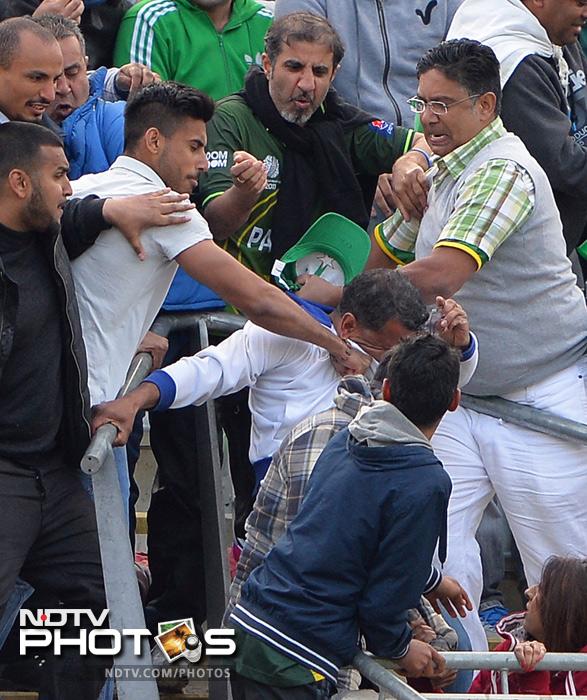 Although the reason for the fight remains unknown, Pakistan team has not been having a great campaign in Champions Trophy with two defeats in-a-row. (AFP image)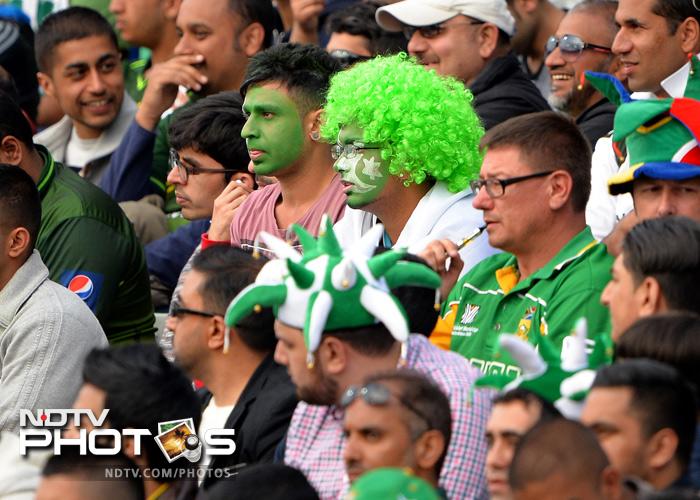 Pakistan lost the match by 67 runs and skipper Misbah later blamed batsmen for the defeat. <br><br> Click on for more images of fans from Champions Trophy.

Domestic leagues can command huge fan following but nothing beats the support that national teams garner from their respective fans. <br><br>Champions Trophy is one such tournament where fans of different nationalities have come out to cheer their teams and push them towards glory. A look... (AP and AFP images)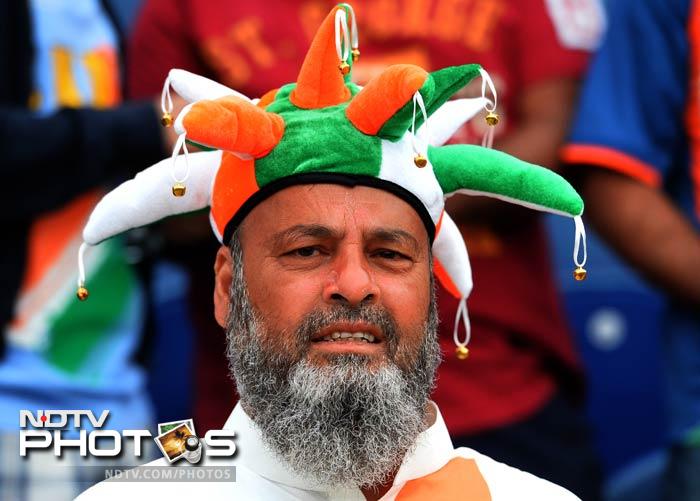 England and Wales may be hosting the tournament but the teams from the sub-continent, especially, have no problems in getting loud cheers.<br><br>An Indian fan during his team's match against South Africa at Cardiff.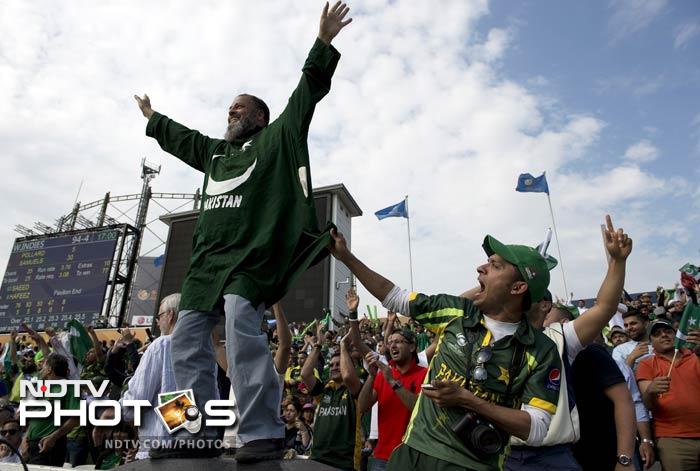 Pakistan too has a huge support base here and it is evident from the number of green flags in the stands, each time the team steps in to play.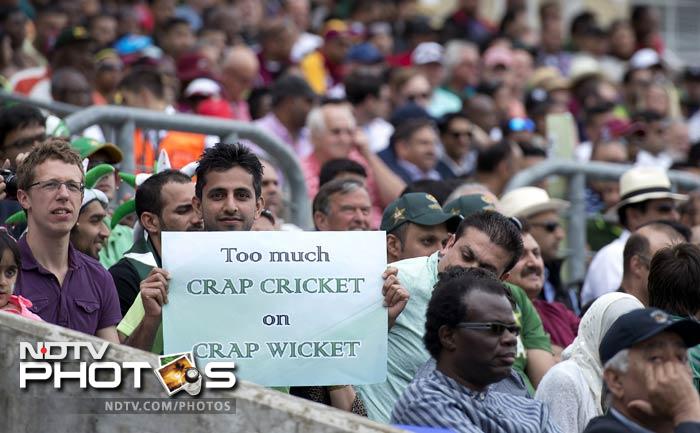 Fans have very strong opinions and one such Pakistan fan expresses it during his team's match against West Indies. Pakistan lost the match by 2 wickets after scoring 170.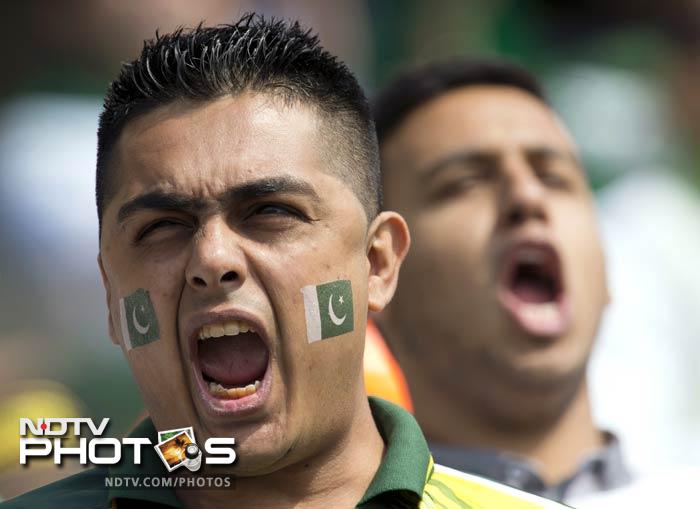 There is defeat and then there are wins.<br><br>Each team and its fans would know that cricket is all about how the two are interspaced for ultimate jubilation.

Of course, the local team -England - can be expected to breathe fire when they take on oppositions in front of home fans.