An Indian invasion of Edgbaston
It was Indian fans all over at Edgbaston in Birmingham before the big final between India and England at the last edition of the ICC Champions Trophy 2013.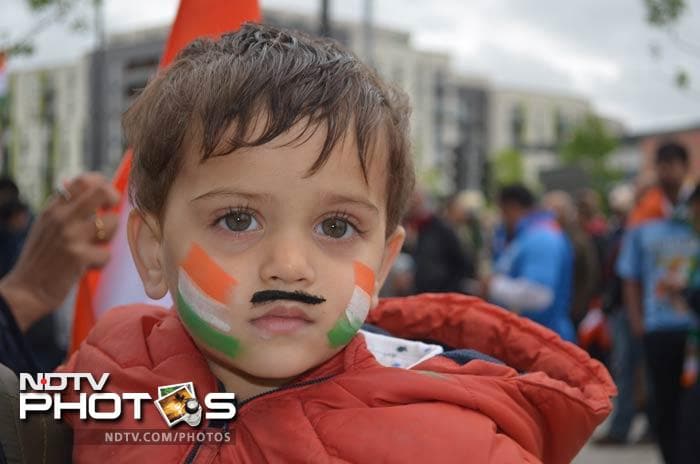 The Indian support was largely seen at the Edgbaston as they outnumbered the home fans before the start of play on Sunday.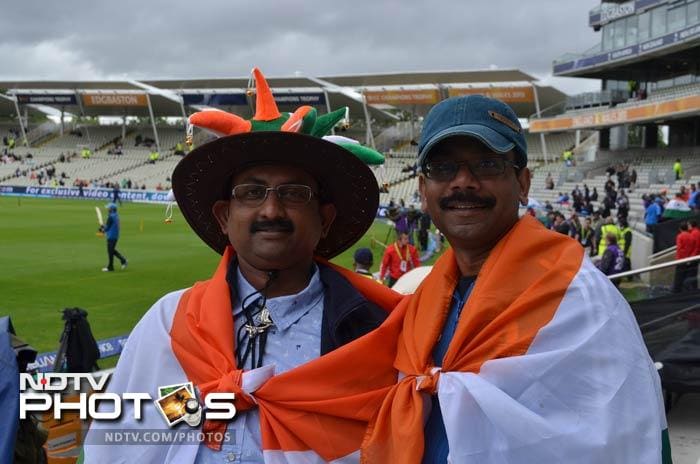 The Indian Tricolour is the pride of every Indian fan, who are never shy of showing their love and support for the Team India all over the world.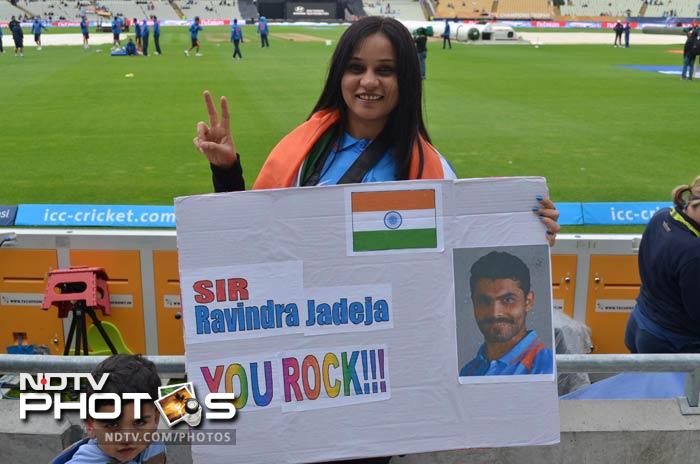 Ravindra Jadeja has become a fan favourite of late with his good run-of-for in all the formats of the game - not only in home conditions but also away from home.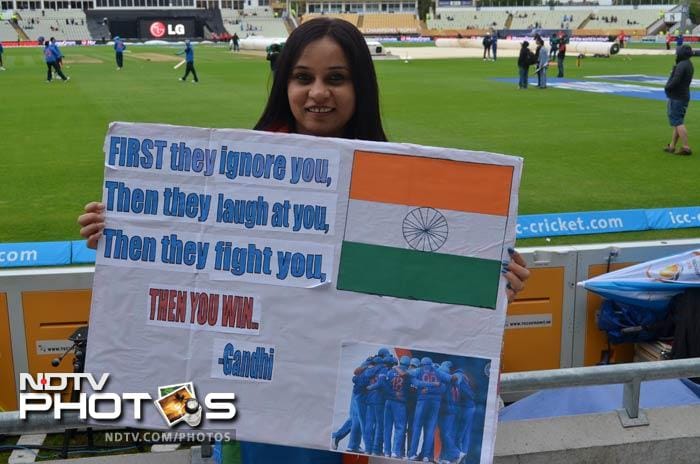 An Indian fan epitomizes Gandhian spirit at Edgbaston.
Indian fans with the national flag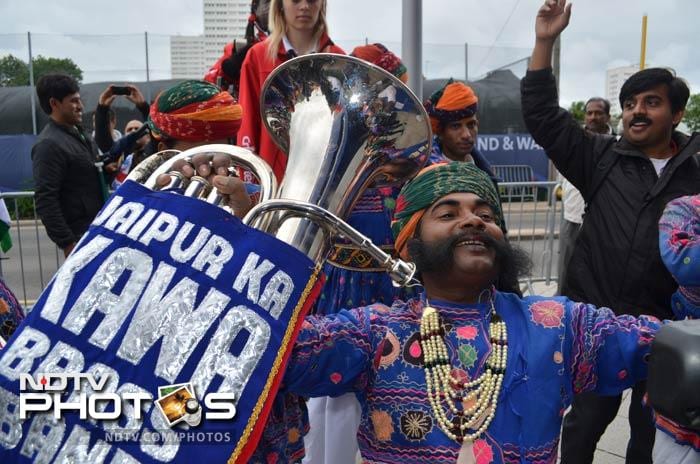 Time for some live band and fun outside Edgbaston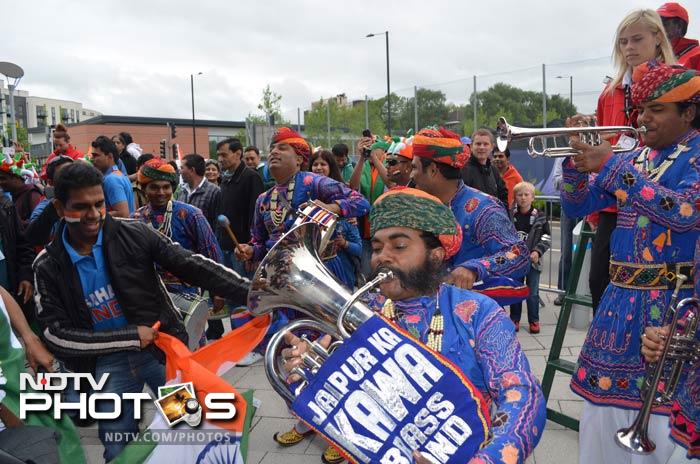 A live band entertained Indian fans with patriotic songs.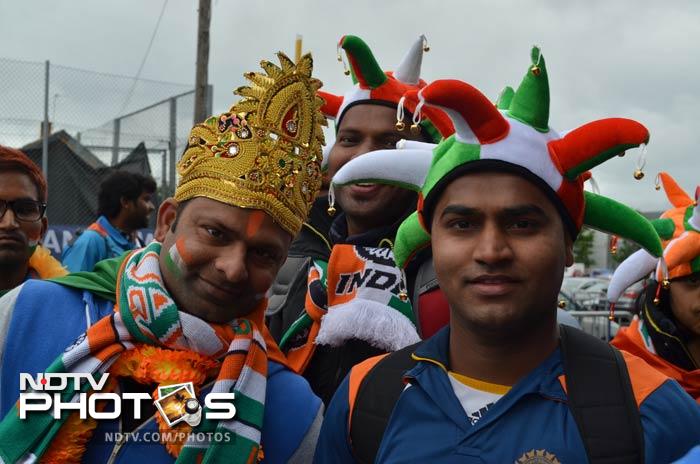 Indian fans set the mood for the match even before they enter the stadium.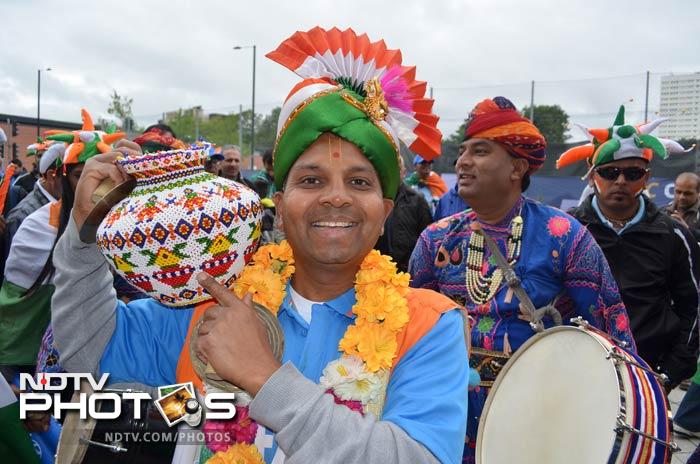 Fans get ready to lend their full support to the Team India.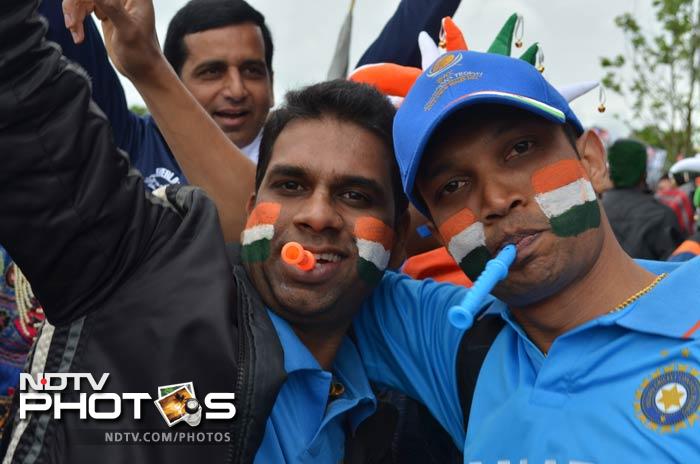 Fans all pumped up for the India-England final of the ICC Champions Trophy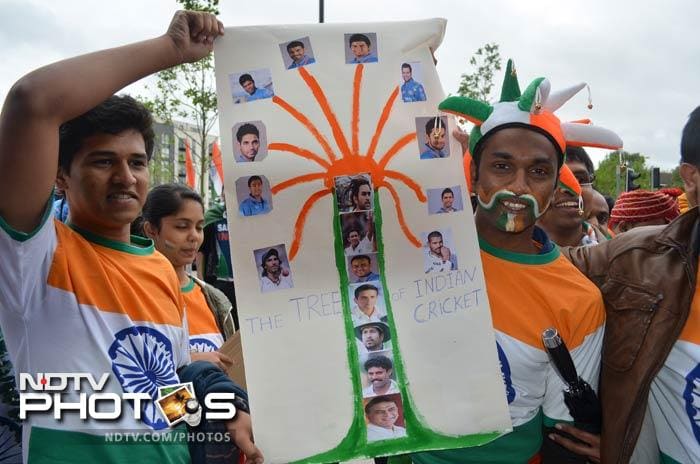 From Sunny to Dhoni: Fans picturise Indian cricket from its roots to the current glory days.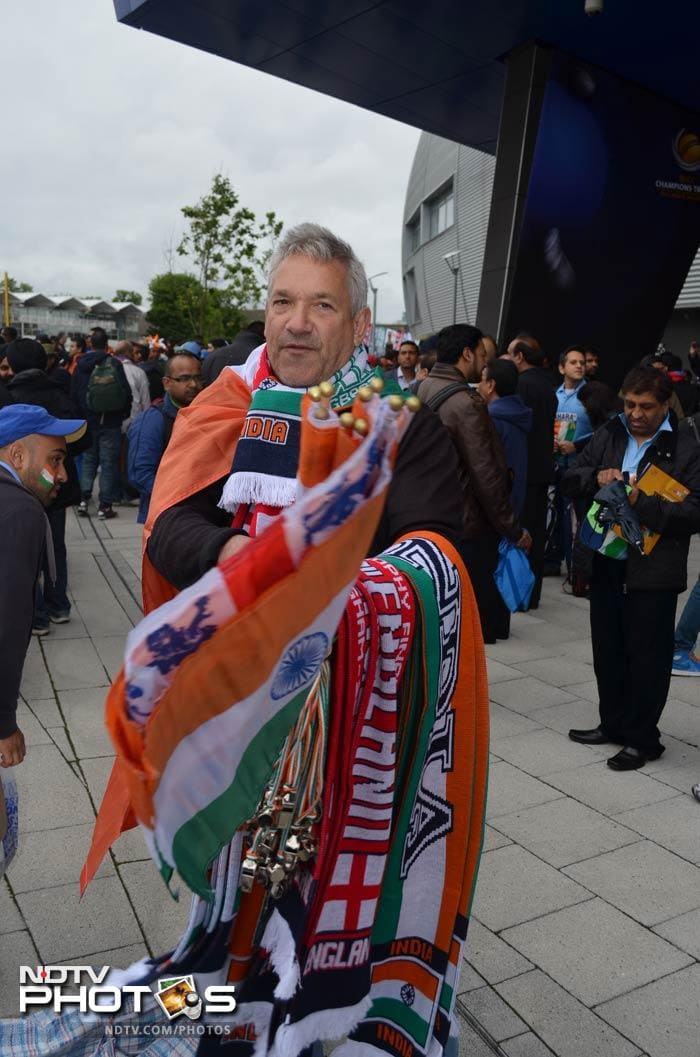 A man selling scarfs and flags of India and England outside the stadium.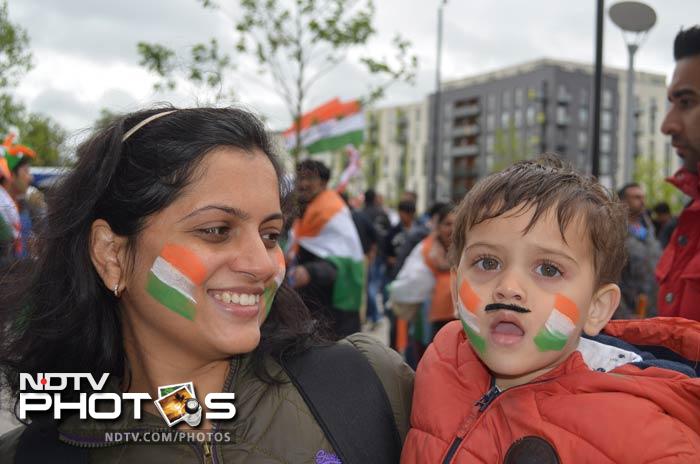 This may be the last ICC Champions Trophy, but Indian fans will make sure it will be one to be remembered.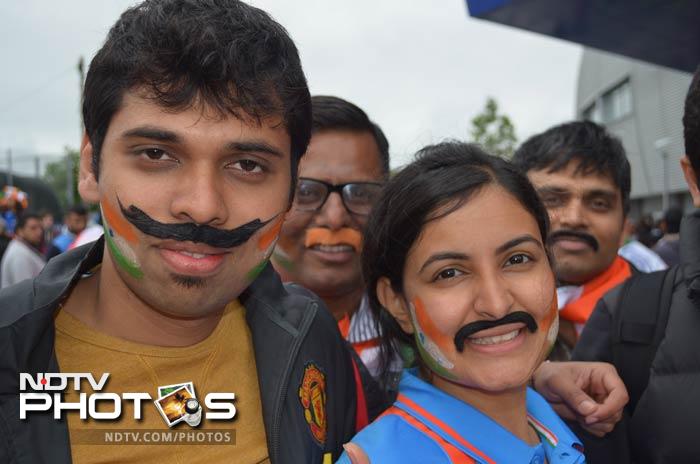 Moustache is in fashion these days. A few Indian supporters show off theirs before the match.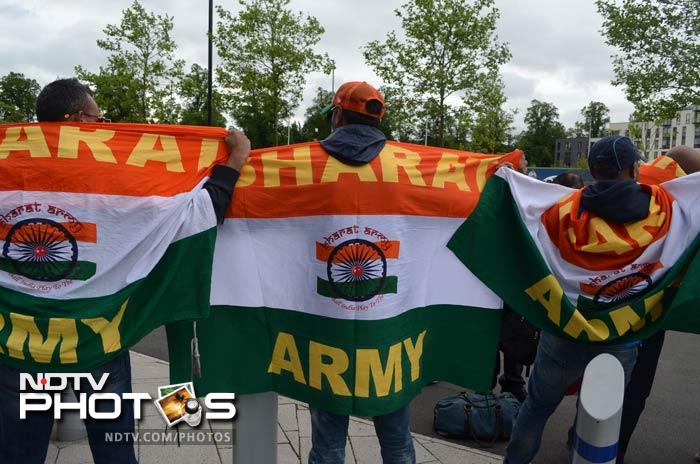 The Bharat Army is all set to stand by their team as they get ready for the big game.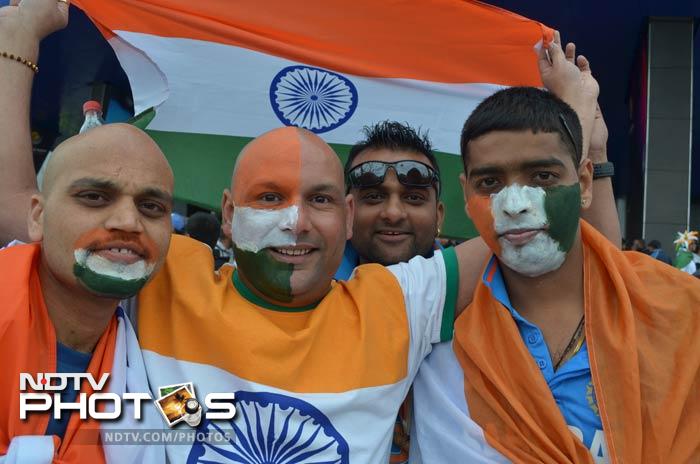 Face paint is an age-old trend and the Indian fans in Birmingham are not one's to be left behind.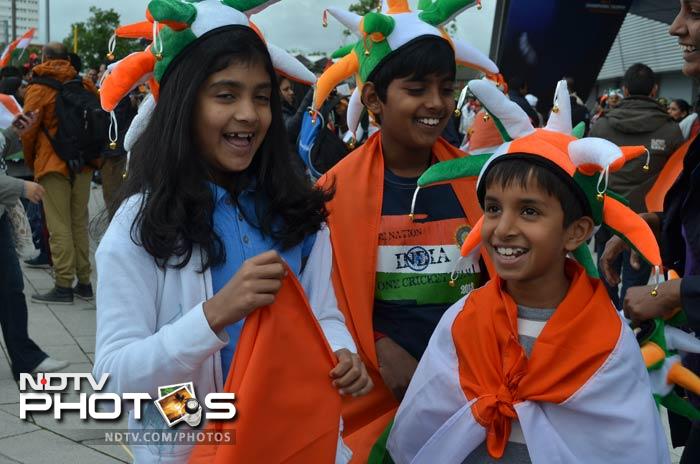 Full-on support for India is the mantra.
The Sehwag look-alike with the Indian flag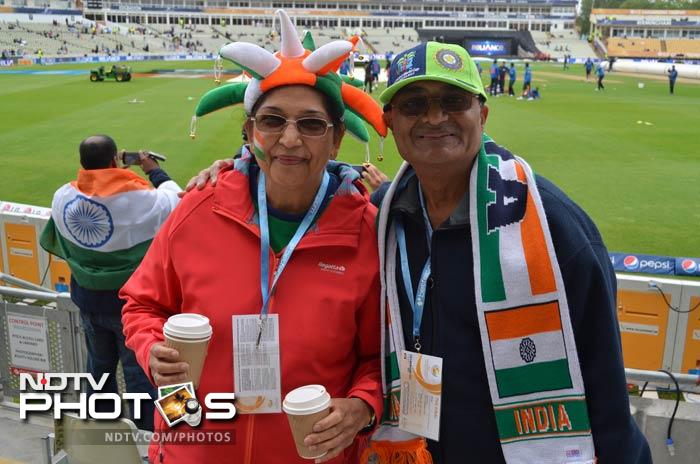 Clearly, there is no age to enjoy cricket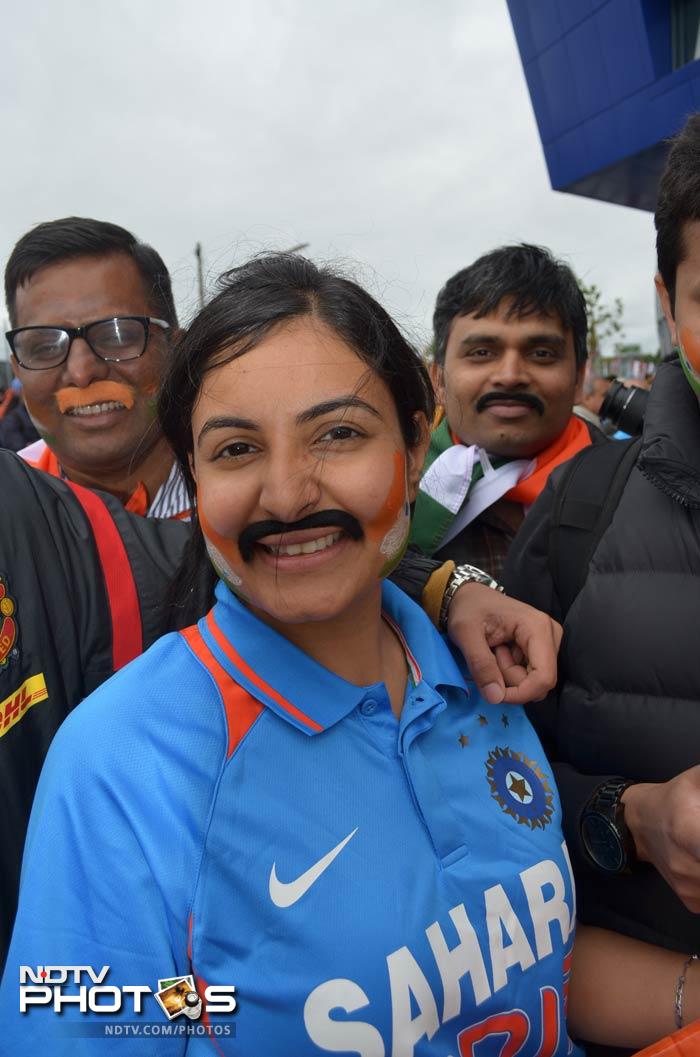 A Shikhar Dhawan fan outside Edgbaston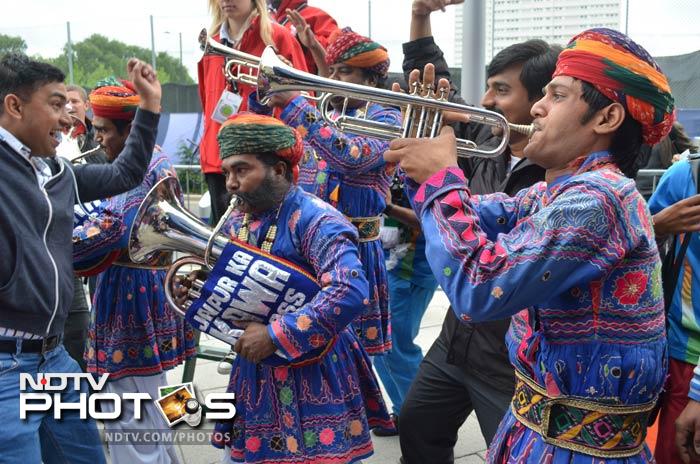 The band from Jaipur - Jaipur Ka Kawa Brass Band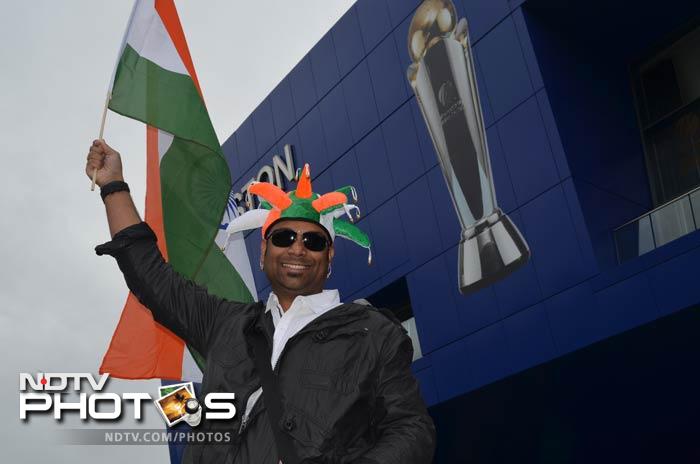 A fan waves the Indian Tricolour outside the stadium