French Open 2011: Nadal reigns supreme
They played hard, fought harder. As the old saying goes however, clay is King Nadal's domain. A look at the final match between Nadal and Roger Federer (Images: AP and AFP)
They played hard, fought harder. As the old saying goes however, clay is King Nadal's domain. A look at the final match between Nadal and Roger Federer (Images: AP and AFP)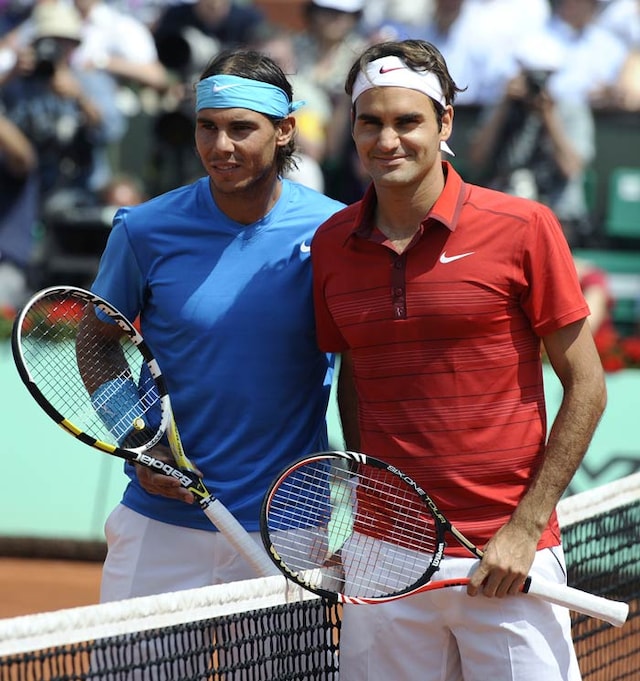 Tennis fever gripped Paris on Sunday as Rafael Nadal (left) and Roger Federer took each other on at the Roland Garros. There was no shortage of photo-op before the actual match began.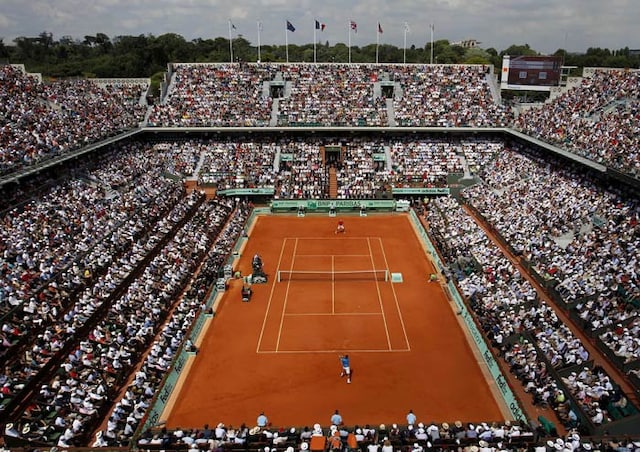 It was a jam-packed court as the duo warmed up before the proceedings actually began.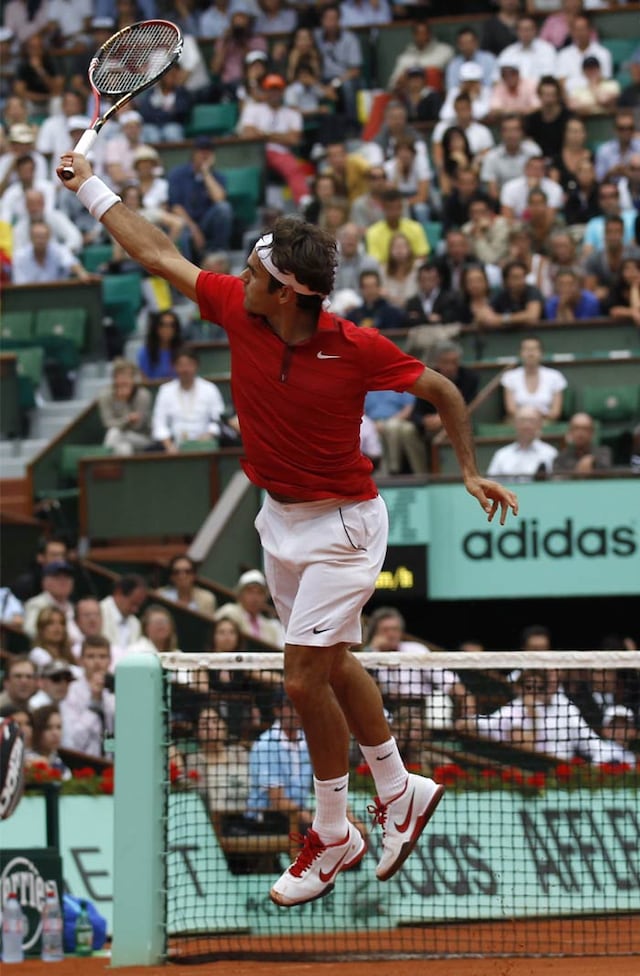 It was Federer who was off the block first. The Swiss looked unforgiving as he raced to a 5-2 lead in the first set.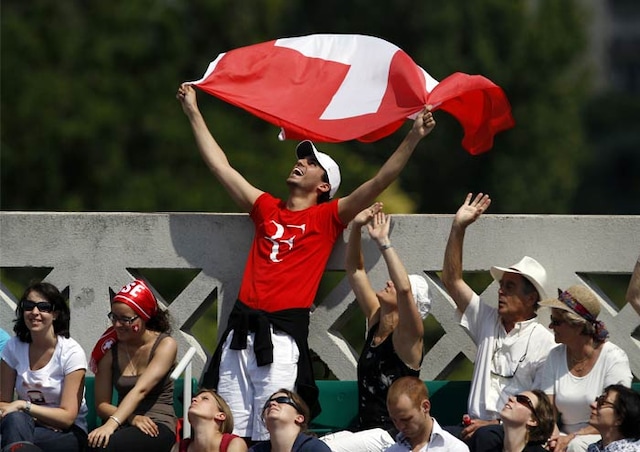 FedExpress was running in full speed and his fans had a lot to cheer about as he rained precise winners with firm authority.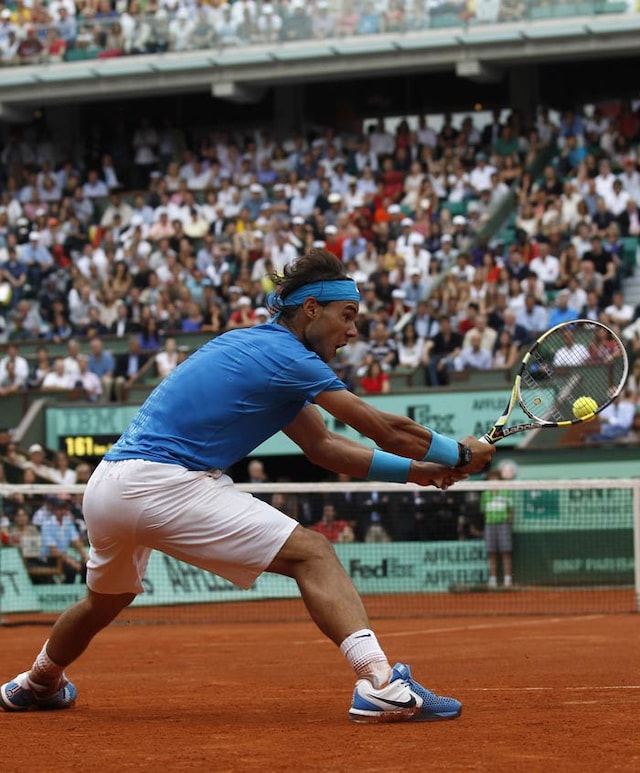 Not the one to be easily outdone, Nadal came back with vengeance and took the first set 7-5 and followed it up with the second set 7-6 (7-3).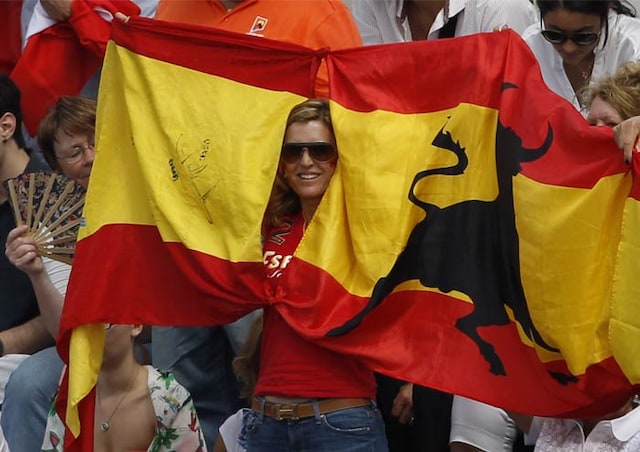 It was now the turn of the Spanish fans to bring out their flags and cheer for their hero who looked unstoppable and seemed to have finally come to his famed fame on clay.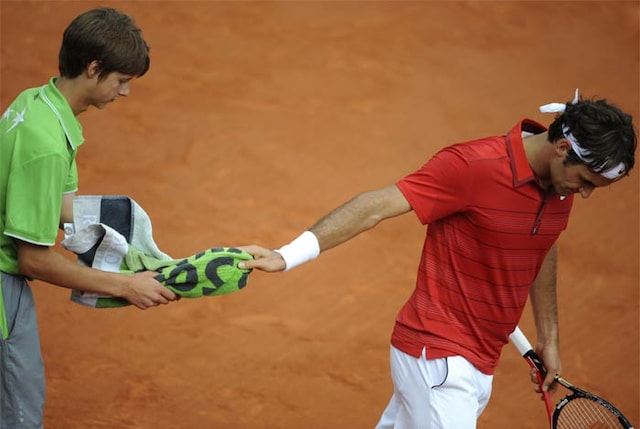 Federer was made to call for his towel on numerous occasions as he was, expectantly, made to run the length of the court by his opponent.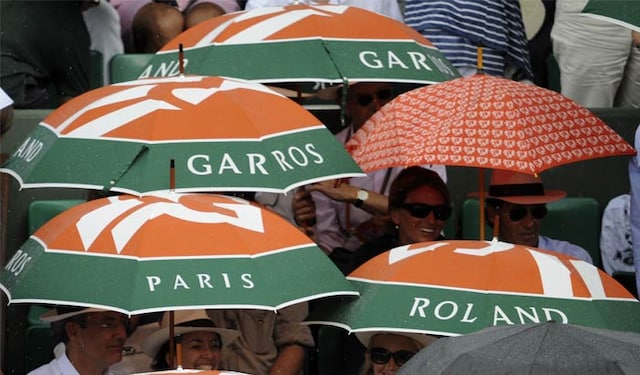 The third set was fought equally hard by both players but there was a small interval as the skies opened up briefly.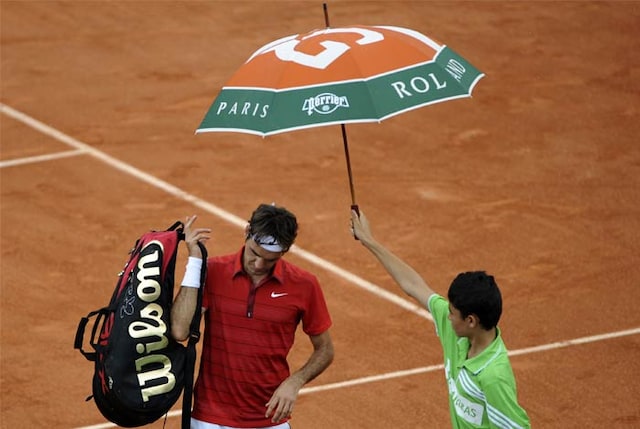 The interruption perhaps, was a boon for a tired-looking Federer who only returned with renewed vigour and ended the third set in his favour 7-5.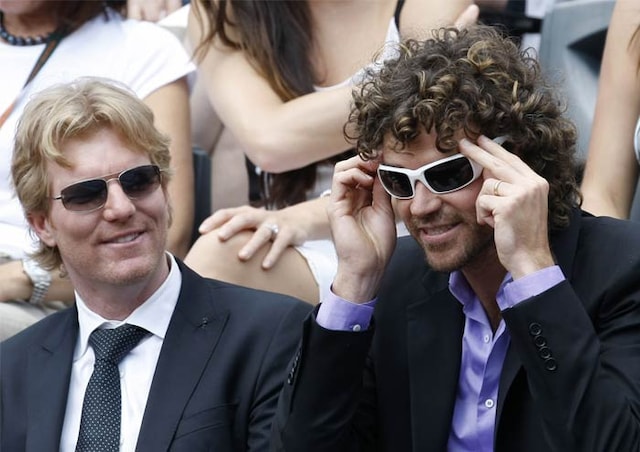 The crowd, including former tennis aces Jim Courier of the United States (left) and Gustavo Kuerten of Brazil, waited with eager breath for a tight match in the lurking.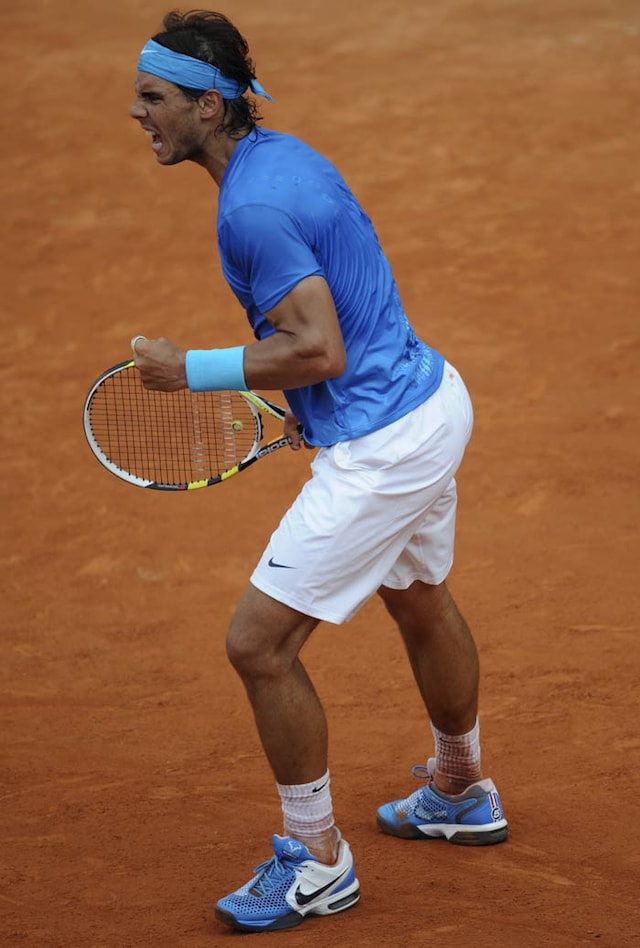 But Nadal was instrumental in denying any chance of a comeback as he gathered himself back together to launch into a frenzy of back and forehands.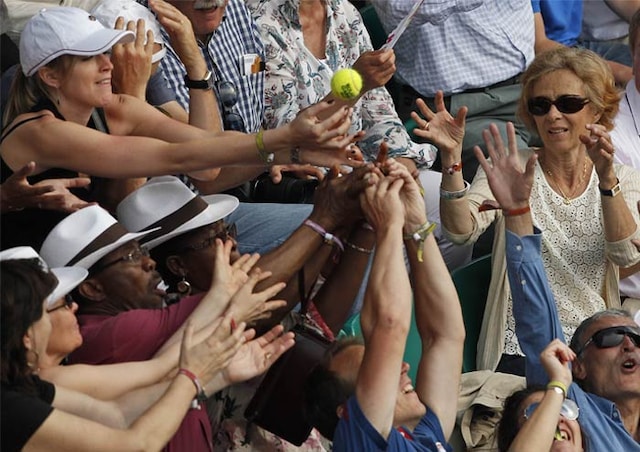 The aggression of play was on ample display as the ball went into the crowds on more than a single occasion.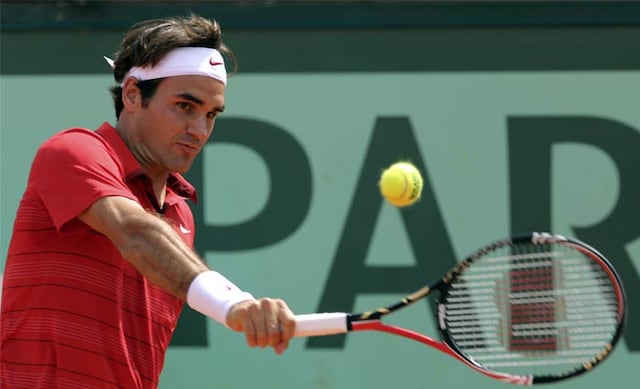 Federer had 11 aces and 53 winners as against 4 and 39 from Nadal respectively. The game itself though was being decided more on stamina than numbers.
Nadal powered himself to a 6-1 victory in what became an anti-climax of sorts to claim his sixth French Open title.
Federer looked resigned to his defeat as he now has continued to be unsuccessful against Nadal at the Roland Garros despite numerous opportunities.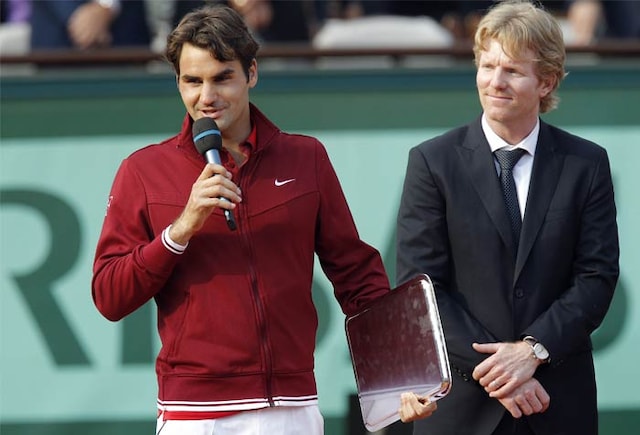 Federer's dream of adding to his 16 Grand Slam titles also came tumbling down and his only victory here remained when he did not have to face Nadal in 2009.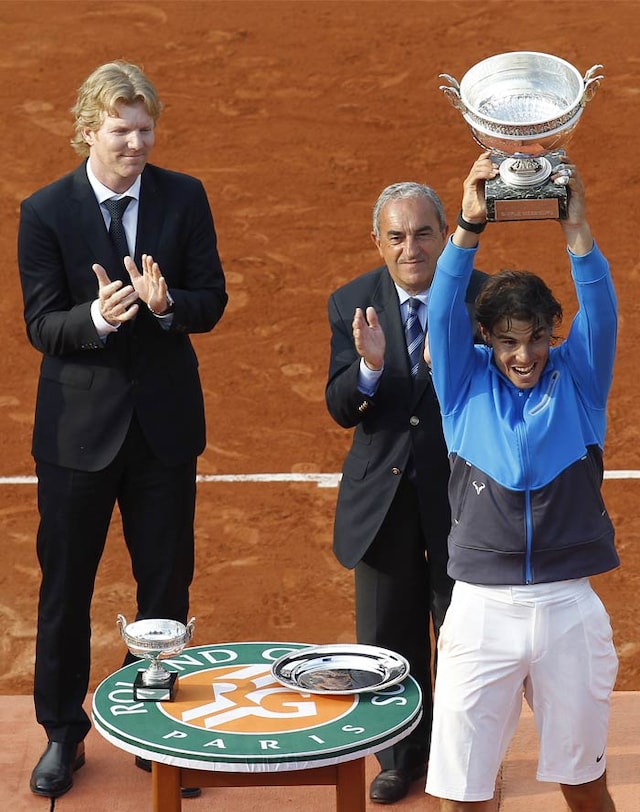 Nadal on the other hand, retained his Number 1 position in the ATP rankings and maintained his supreme form on the clay courts of Paris.