Nadal vs Djokovic: The epic battle this French Open
Rafael Nadal prevailed over World No.1 Novak Djokovic to reach a record eighth French Open final with a 5-set win in the semis on Friday, June 7, 2013 at Roland Garros.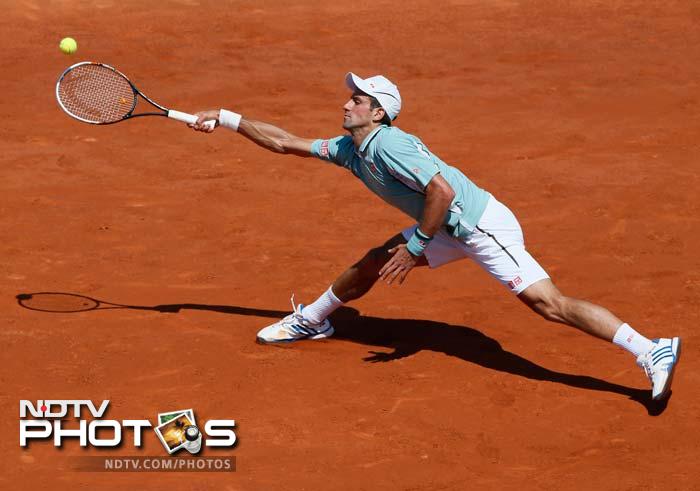 World No.1 Djokovic was undoubtedly the toughest opponent Rafael Nadal faced this French Open and the grueling 5-setter brought the best and worst out of the Serbian. (All AP and AFP images)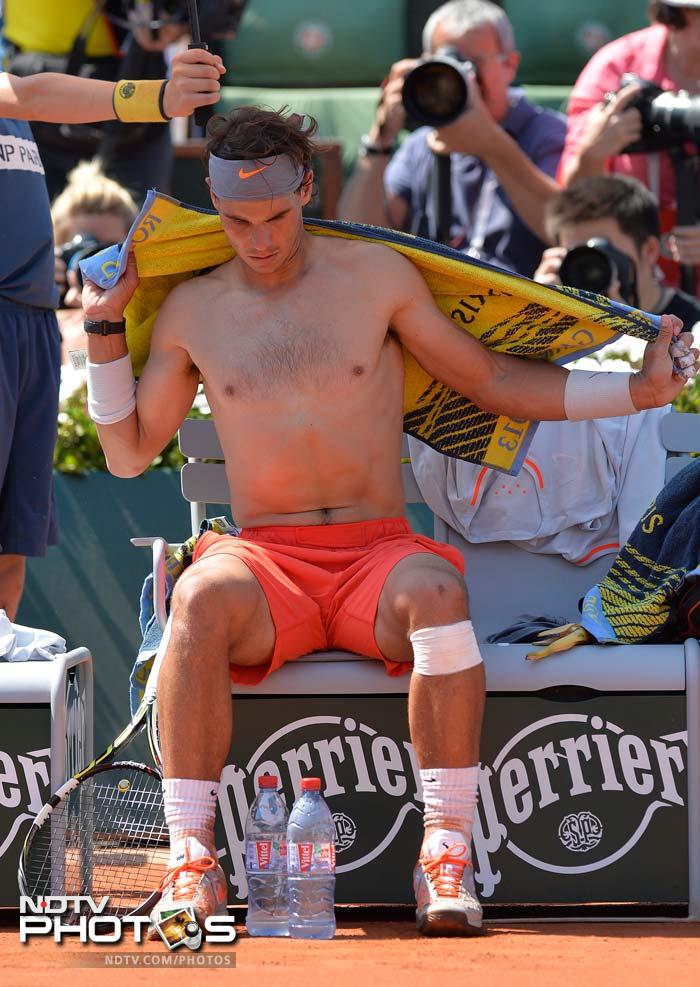 Temperatures went up to a high of 28 degrees Celsius, making it the hottest day of the 2013 French Open, and it couldn't get hotter for most of the Rafael Nadal fans.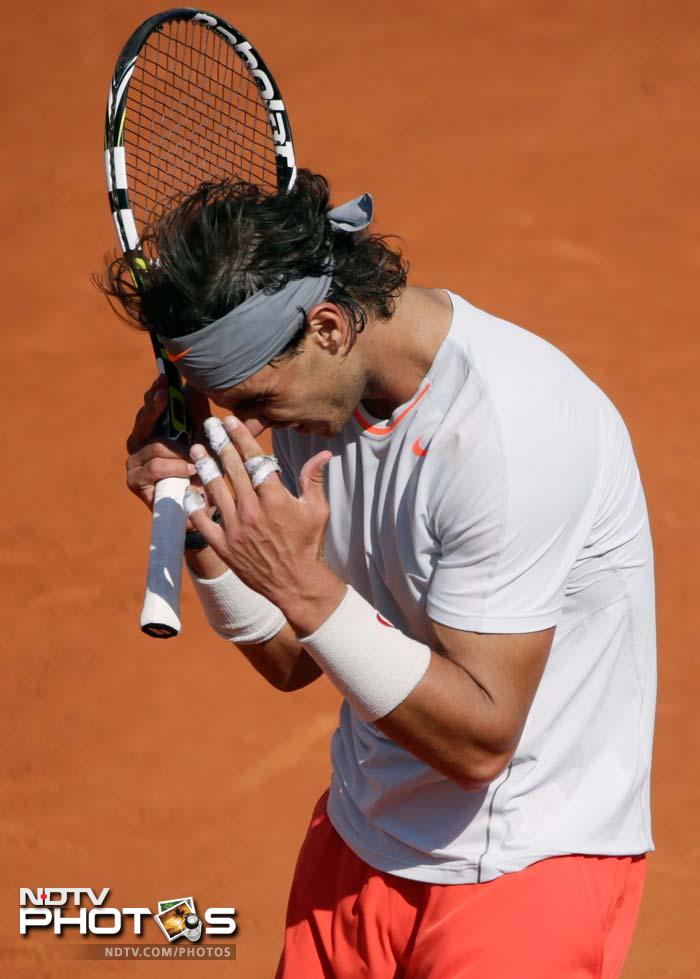 Nadal admonishing himself after an unforced error against Djokovic in the semi-final at Roland Garros, Paris.
Djokovic did not have much to show forth in the third set which he lost 6-1 to Nadal.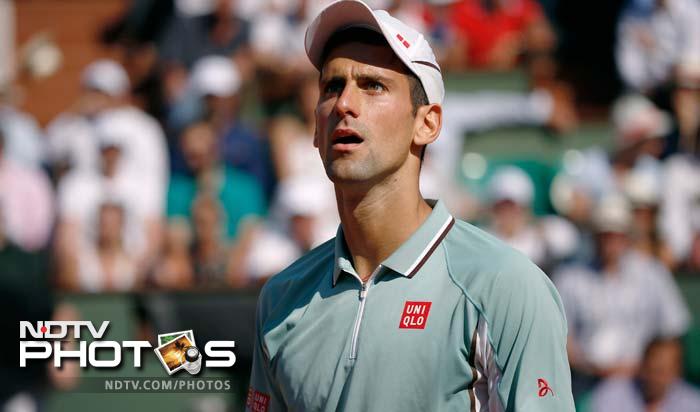 Djokovic stands in disbelief at one of the calls made by the chair umpire.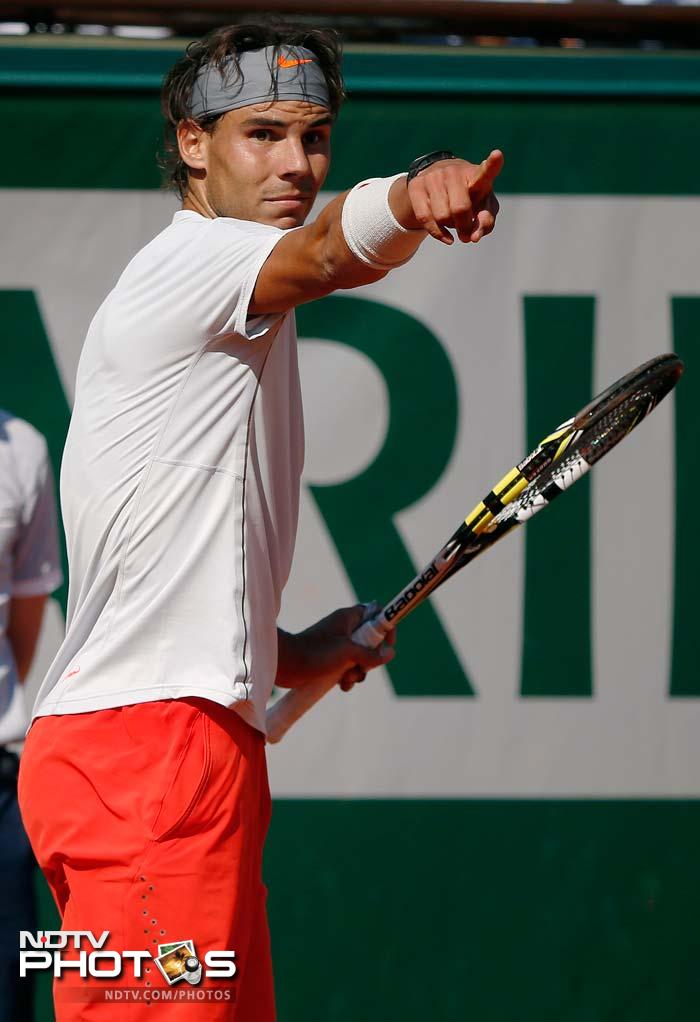 Nadal points out to the chair umpire that Djokovic tripped on the net after completing a simple volley.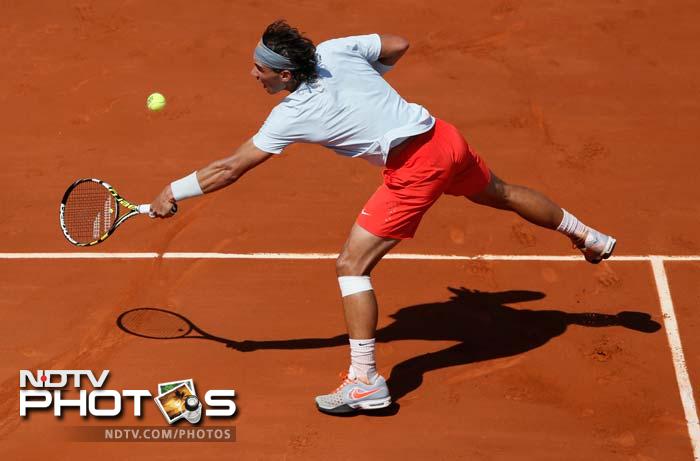 After the fourth set was claimed by Djokovic, Nadal had to dig deep in his reserves in the fifth set to play his best tennis of the tournament against a high quality opponent.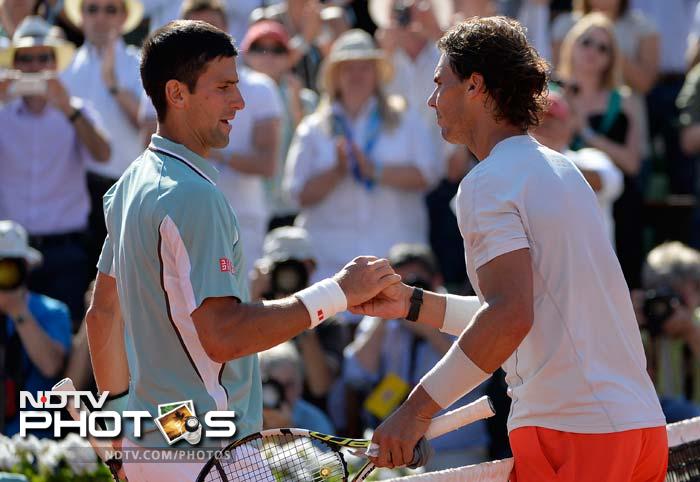 Djokovic frittered away an advantage from a 4-3 position in the final set to lose his serve and ultimately go on to lose the match 6-4, 3-6, 6-1, 6-7 (3-7), 9-7 and a chance to win his first French Open title.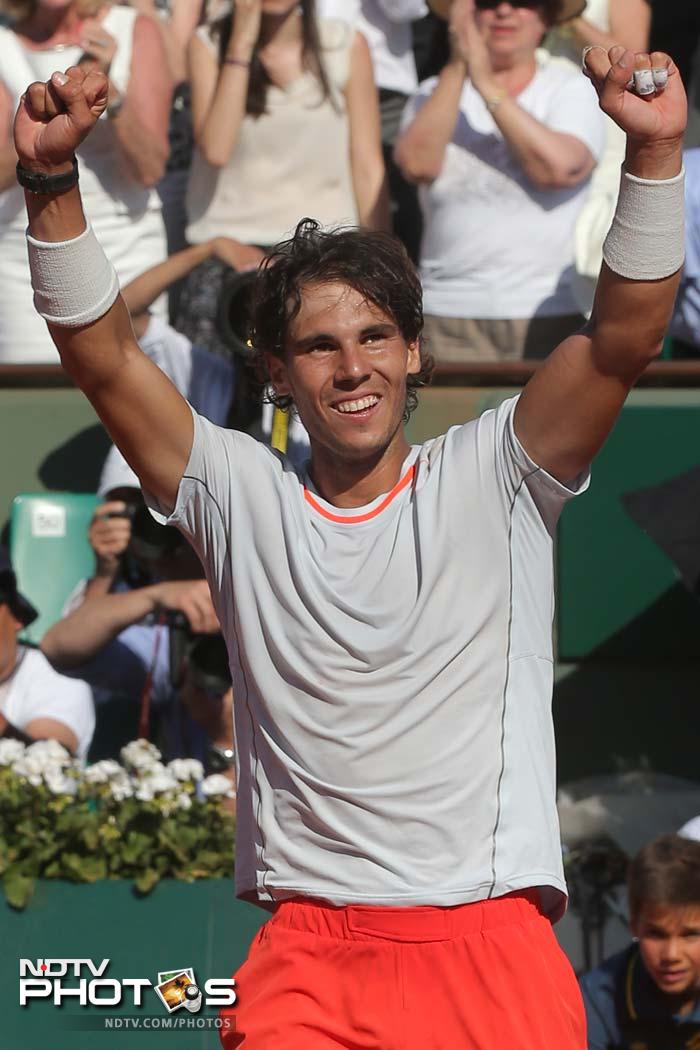 Rafael Nadal reached a record 8th French Open final.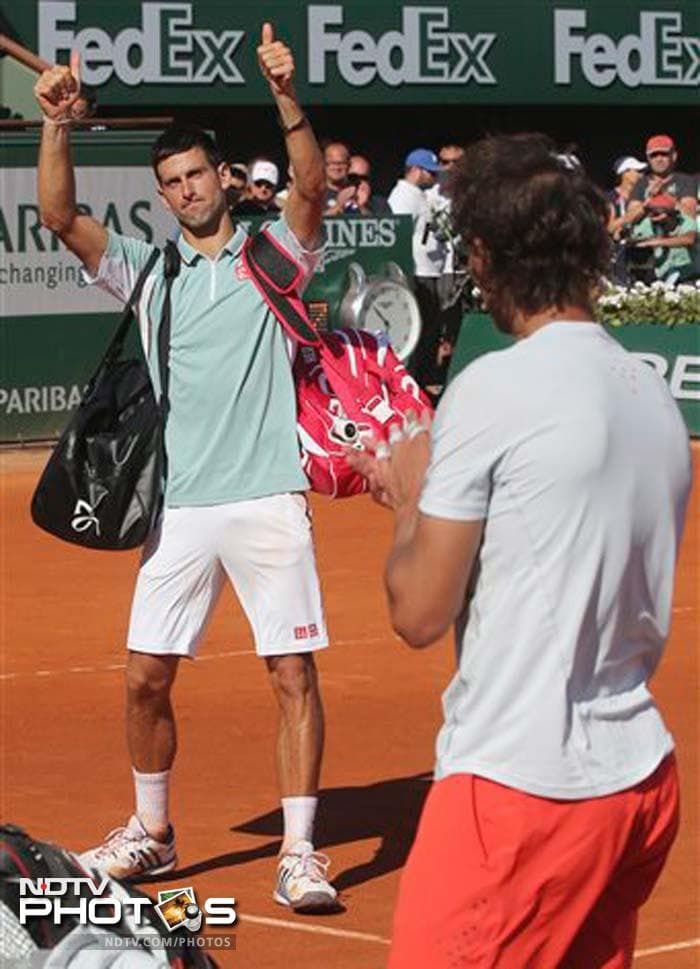 And World No. 1 Djokovic had to bid goodbye to this year's French Open chances.