When in Australia, do what the world loves
The Grand Slam season is about to begin and players can't wait to kick-start their big campaign for the year.

While at it, a bit of fun can be harmless too. All right, a lot of fun. Take a look. (AFP images)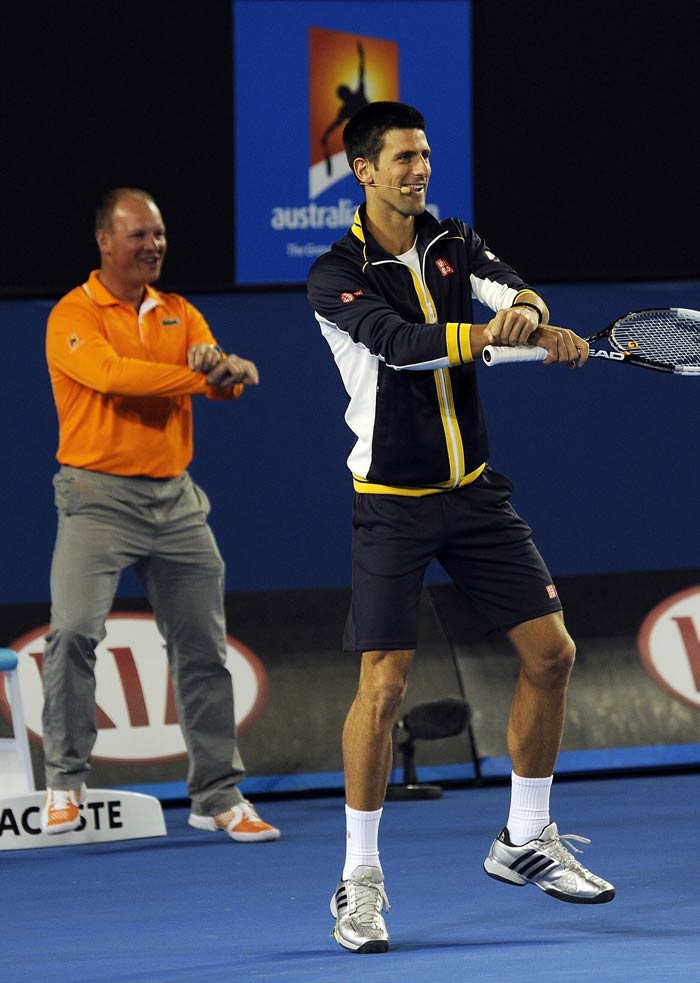 The Grand Slam season is about to begin and players can't wait to kick-start their big campaign for the year.

While at it, a bit of fun can be harmless too. All right, a lot of fun. Take a look. (AFP images)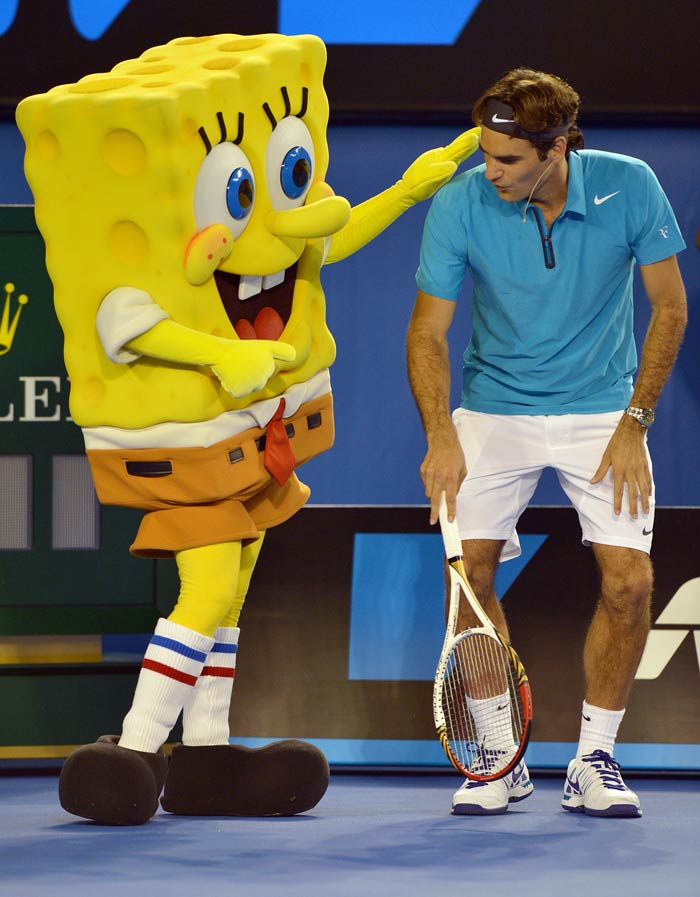 Roger Federer has warned that he is ready for more glory and that his quiet start to 2013 should not be taken lightly.

Sponge Bob here shows he completely agrees with the legendary player.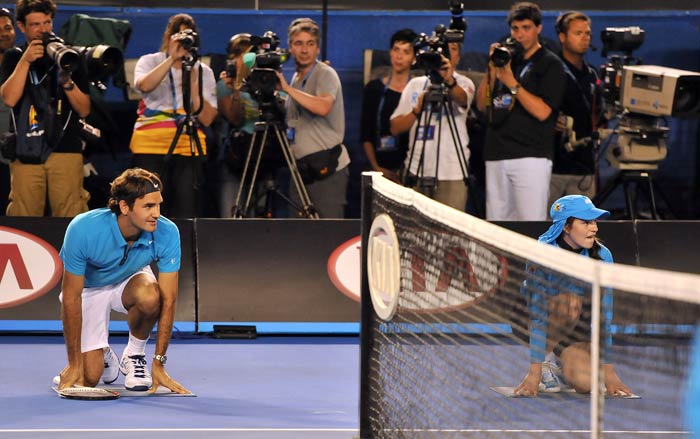 And here is Mr Federer ready to claim any tennis ball which may come his way. Expect him to fire on all cylinders.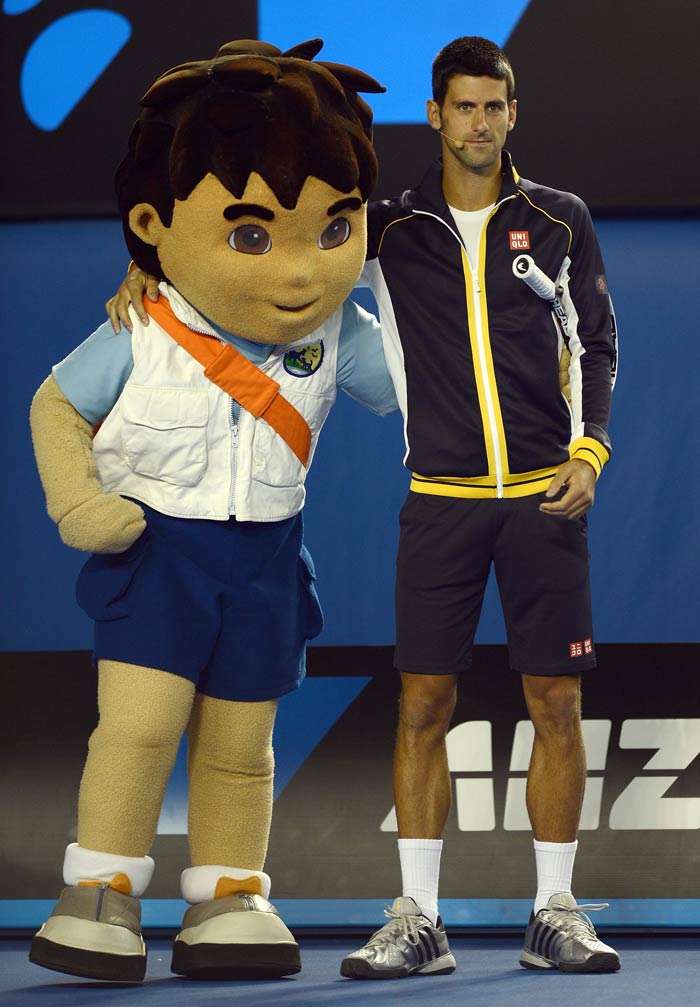 Novak Djokovic though stands firmly in Federer's way.

The Serb is seen here taking part in a Kids Day exhibition match.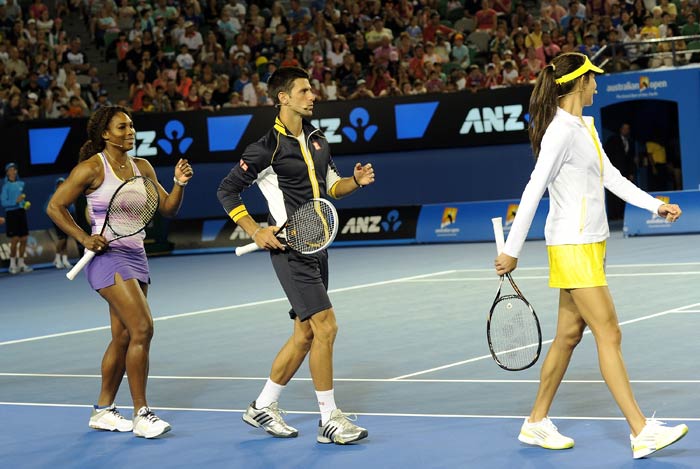 Djokovic is seen here joined by Serena Williams (left) and Ana Ivanovic as the three do their best to entertain the young fans.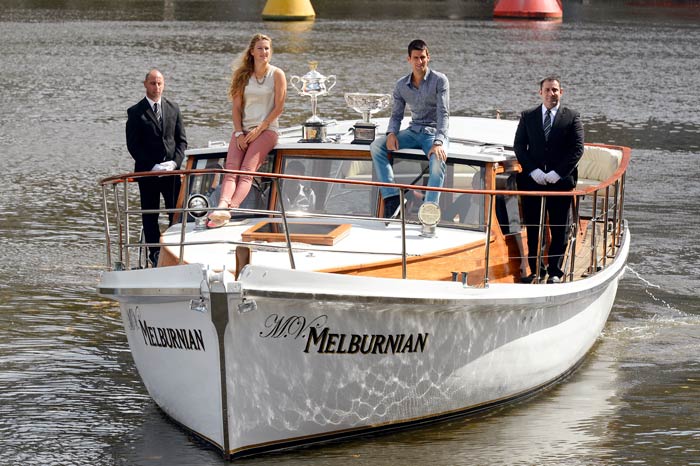 Of course, being the defending champion means there is a lot of pressure too.

Djokovic is seen here with the defending women's champion Victoria Azarenka.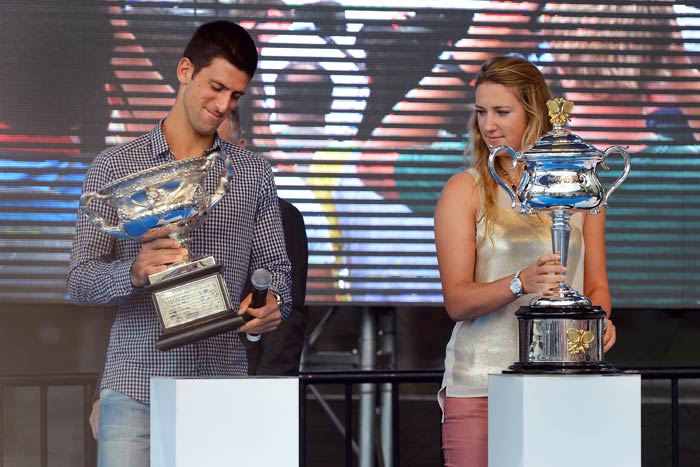 Azarenka (right) has said that she is here to play and win, not play to defend.

With the Australian Open seen each year as a fair sign of how the year is going to pan out, these two would be the premier players to beat.