Australian Open 2013: Day 8 in Pics
Young-guns roared loud while some seniors were shown where the door marked 'exit' was. <br><br>Day 8 of Australian Open was a clear sign that the business end of the tournament is looming. Take a look (All images courtesy: AFP)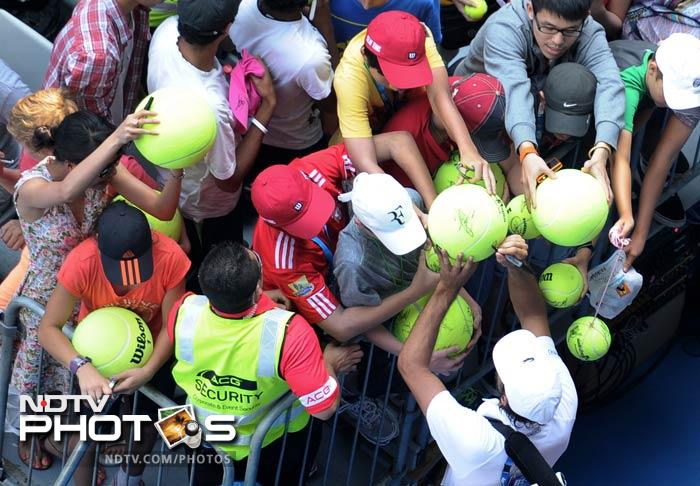 Young-guns roared loud while some seniors were shown where the door marked 'exit' was.

Day 8 of Australian Open was a clear sign that the business end of the tournament is looming. Take a look (All images courtesy: AFP)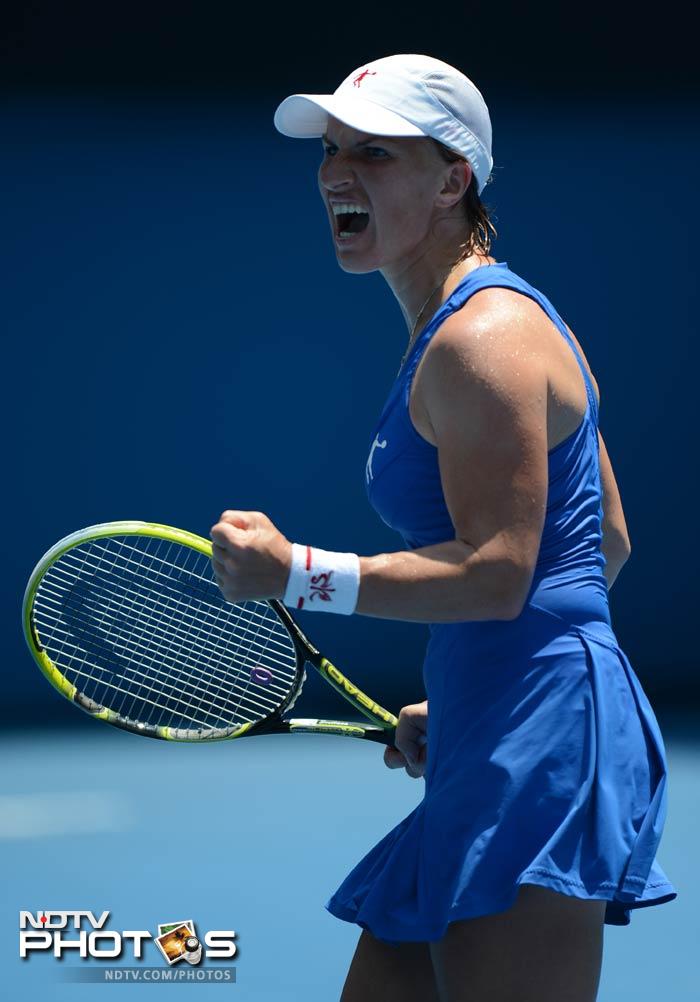 One of the biggest news from the Rod Laver Arena was that Svetlana Kuznetsova had vanquished former No. 1 Caroline Wozniacki.

Kuznetsova, winner of the 2004 U.S. Open and 2009 French Open, broke her Danish opponent in the 11th game of the third set and finished the match with a backhand winner down the line.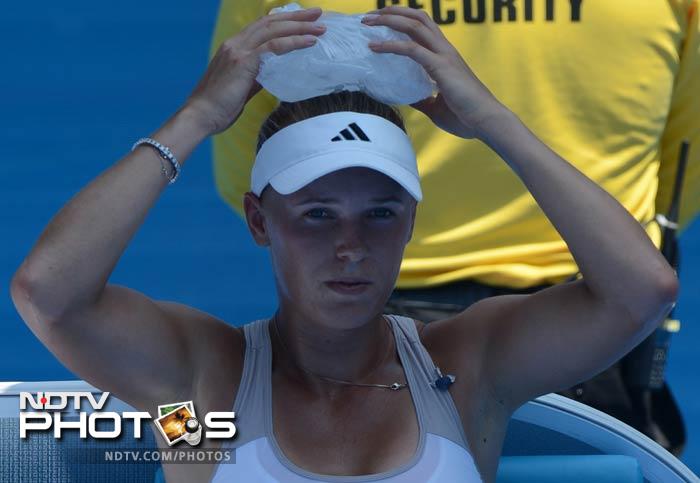 The final scoreline - 6-2, 2-6, 7-5 - was a clear reflection that despite a fight, Wozniacki was just not good enough to carry on. It has been a long while since she registered an emphatic and memorable performance to seize a Grand Slam.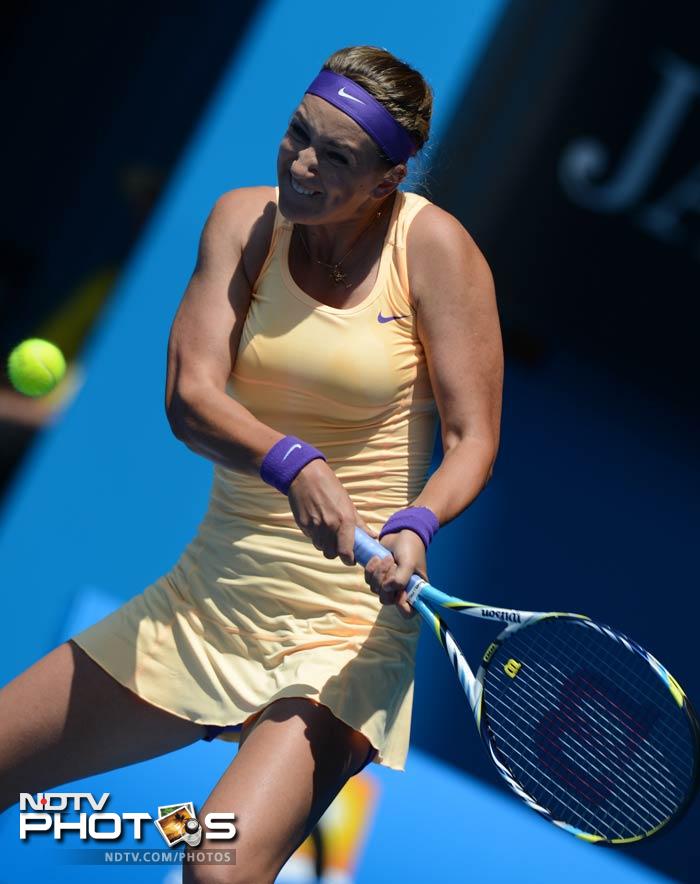 Defending champion Victoria Azarenka had no such issues.

In love (reportedly) and in form, she raced to a 3-0 in nine minutes vs Elena Vesnina.
The final scoreline of 6-1, 6-1 in 57 minutes showed that this Russian had been totally outclassed.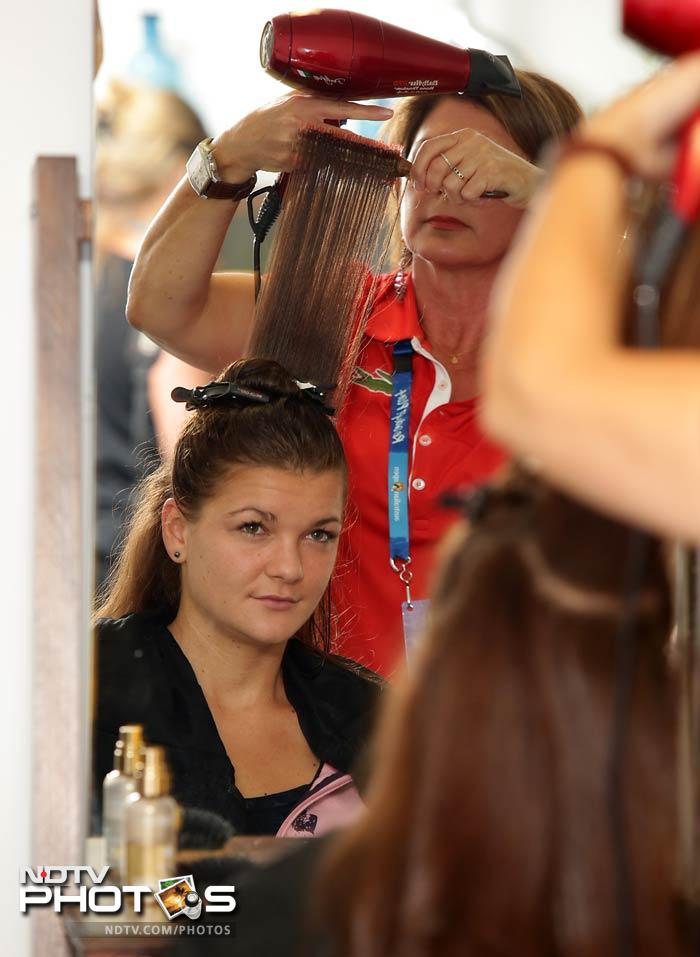 And while the women sweated on the court, here is what Agniszka Radwanska was up to, just outside the tennis courts. After all, with 13 back-to-back wins now, this Polish can justify her looking pretty.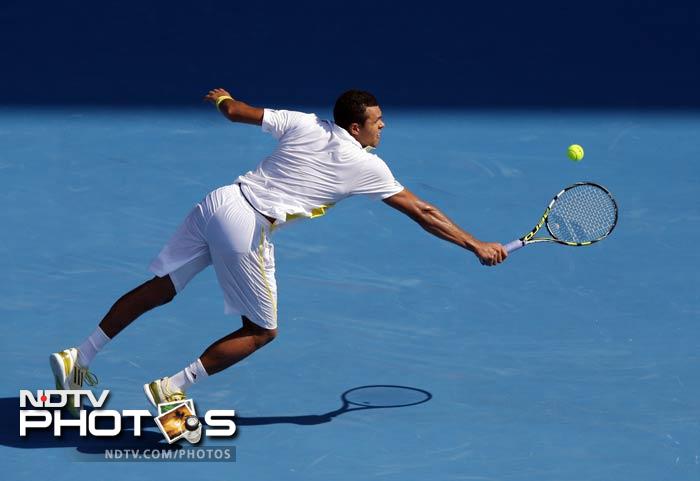 Jo-Wilfred Tsonga is seen in action here against compatriot Richard Gasquet.

The seventh-seed won 6-4, 3-6, 6-3, 6-2.
Appreciative eyes also fell on American Sloane Stephens. This 19-year-old entered her first quarterfinals at a major.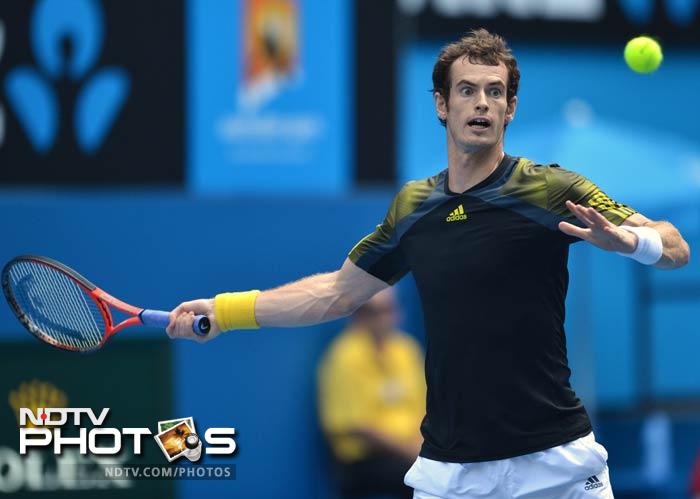 In the later part of the day, Andy Murray eased into the quarterfinal with a win against Gilles Simon of France 6-3, 6-1, 6-3.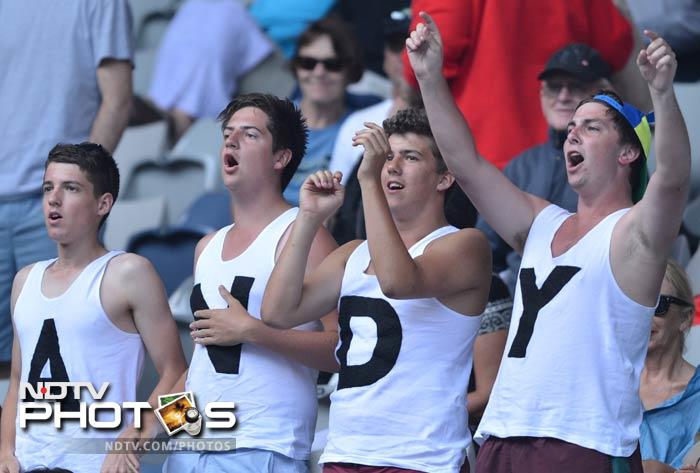 Murray will play unseeded Frenchman Jeremy Chardy in the quarterfinals.