Australian Open: Djokovic, Azarenka ready to defend titles
Novak Djokovic and Victoria Azarenka came out with their Australian Open titles in Melbourne. <br><br>Champions from last year, the two smiled but looked in no mood to part with their respective trophies this year. <br><br>Images courtesy: AFP and AP
Novak Djokovic and Victoria Azarenka came out with their Australian Open titles in Melbourne. <br><br>Champions from last year, the two smiled but looked in no mood to part with their respective trophies this year. <br><br>Images courtesy: AFP and AP
The two players - neither of whom are currently at top of WTA and ATP rankings - will have a tough task in the days ahead.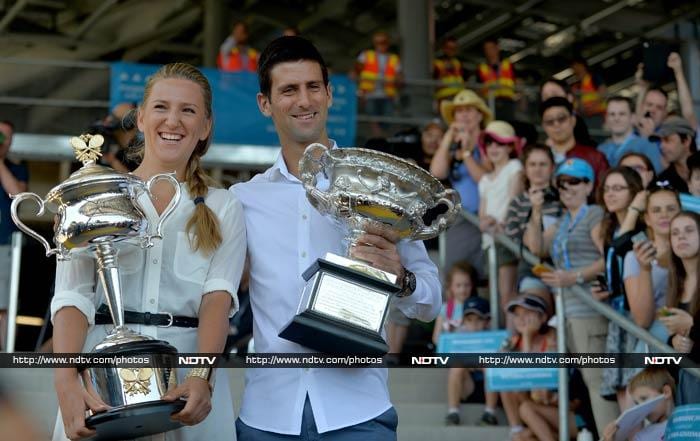 Fans though believe in them - clearly seen by the huge cheer they received in Melbourne.
"Yours has a blemish!"<br><br> Azarenka and Djokovic seen here in what appears to be a light-hearted conversation.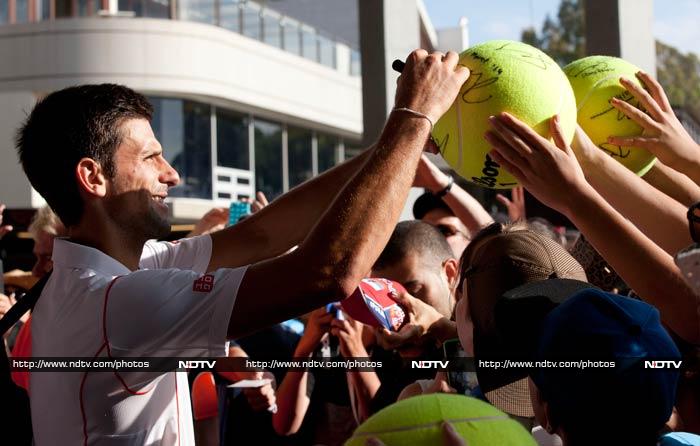 Djokovic is seen obliging fans by signing autographs.