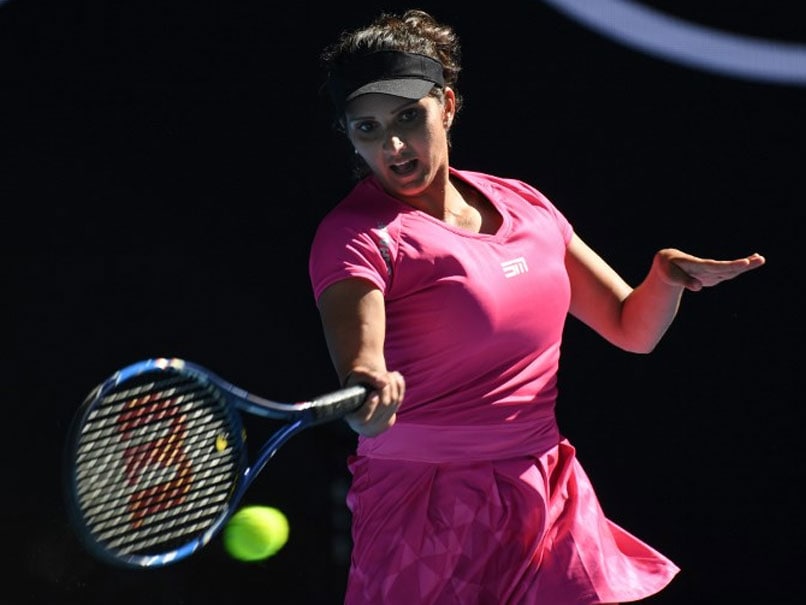 Sania Mirza, however, is yet to react to Ram Gopal Varma's post.
© AFP
Filmmaker Ram Gopal Varma may have quit Twitter last month, but has retained his penchant for stirring up controversies. RGV now finds himself in the middle of another social media storm after he shared an image of tennis star Sania Mirza on Instagram. "A girl told someone,MBSLBCI reminded her of,though she was very good at Tennis her father refused to permit her to play beyond a age because she will have to wear skirts ..The film is about exposing these regressive minds who use a girl's sexuality against herself. (sic)," he captioned it. Varma linked this post his short film 'Meri Beti Sunny Leone Banna Chaahti Hai', which he released on June 2.
Varma's post drew strong reactions from not just Mirza's fans but also some of his followers.
The uttermost extremity of moronism.......even my vocabulary hates u ........
She has been making India proud in every place and this moron posting her pics like that. #Shame Rgv shame
You are such a pervert...I wonder if u wud have done the same if ur daughter were to play tennis..
Plz dislike this pic ...how can indian see that someone shaming the daughter of India ? @mirzasaniar who raised Indian flag at every tennis court like Dhoni raised in cricket ..plz dislike this pic and show this moron that how yu respect yur heroes .
Your mind is as regressive, pointless and cheap just like your movies...shame on you!
Sania, however, is yet to react to Varma's post.
She is currently in England after participating in the French Open in Paris. She lost in the quarter-finals of the mixed doubles event with partner Ivan Dodig to eventual champions Rohan Bopanna and Gabriela Dabrowski.
She will next be seen in the Aegon Classic in Birmingham. The tournament is used by players as a warm-up grass court tournament ahead of the third Grand Slam of the year - Wimbledon.