Wimbledon: Top five flops
NDTV.com takes a look at the top five flops at this year's Wimbledon.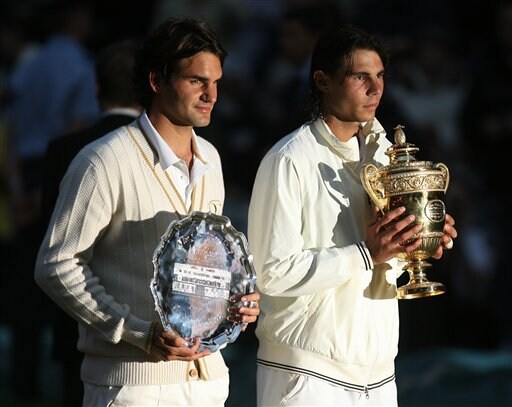 While nothing could be more shocking than five-time champion Roger Federer being dethroned, though by an equally famed Rafael Nadal, there were several other stars who failed to shine.

NDTV.com takes a look at the top five flops at this year's Wimbledon.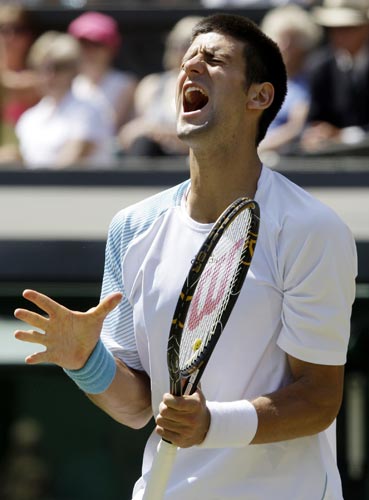 The World Number three, not even in his wildest nightmares, would have thought of bowing out of the Wimbledon in the second round. After his win over Roger Federer in the Australian Open semi-final and then clinching the title, so high was his confidence that he declared himself a threat to the five-time Wimbledon champion and the World No. 1.

Paradoxically, he was done in by the former World No. 1 from Russia, Marat Safin, 6-4, 7-6, 6-2. Safin advanced dominantly to the semi-finals where Federer derailed him in straight sets.

One definitely doesn't rate Djokovic's talent and his Australian Open win as a flash in the pan but it would be a nice idea not to underestimate your opposition.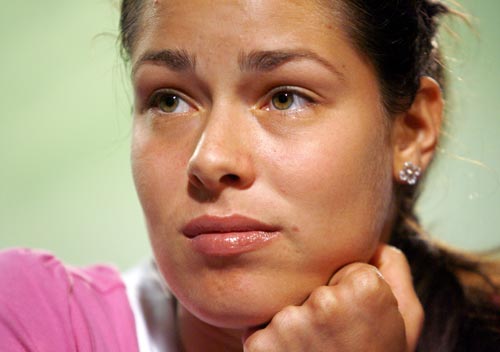 After Justine Henin Hardenne's sudden retirement from professional tennis, Maria Sharapova surprisingly found herself as the World No. 1 player. She was soon dethroned by Serbia's Ana Ivanovic, who won this year's French Open title.

But this Serbian beauty was a huge disappointment in Wimbledon as Zheng Jie, an unknown Chinese player, ranked 133, beat her in two straight sets, giving away just five games.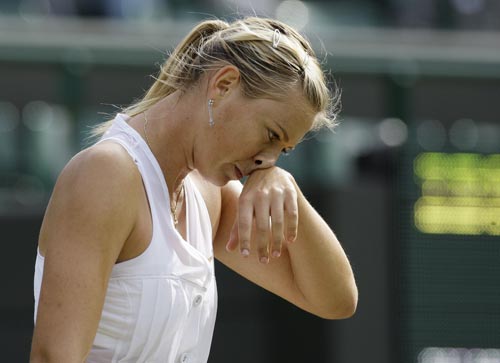 When this Russian glam doll walked up to the court in her Tuxedo shorts, a wandering thought reminded one of a Jackie Chan movie where his Tuxedo gave him special abilities including a Fight Mode to overpower his rivals. Likewise, after the Australian Open win, one just thought Maria was more determined and would be a serious contender for this Grand Slam.

But her compatriot and 154-ranked Alla Kudryavtseva showed her the exit door with a 6-2, 6-4 win. Interestingly, she credited her triumph to Maria's outfit. In the post-match conference, Kudryavtseva said: I didn't like her outfit. Can I put it this way? It was one of my motivations to beat her.

Taken with a bow!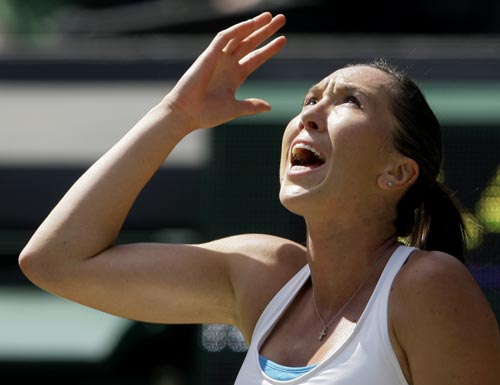 After 1968, it was for the first time that the top three tennis players were out of the Wimbledon race in the very early rounds of the Slam. After the ouster of World No. 1 Ivanovic and World No. 2 Sharapova, third-ranked Jelena Jankovic too went down in straight sets 6-3, 6-2 to the 60th ranked Thai player, Tamarine Tanasugarn, in the fourth round.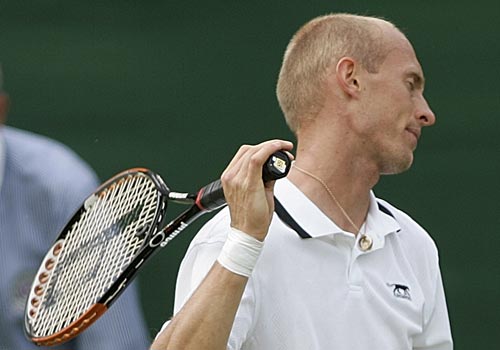 The controversial Russian and World No. 4 Nikolay Davydenko, for the first time in his seven-year-long Wimbledon career, was ousted in the first round of the Grand Slam. Benjamin Becker of Germany crushed him 6-4, 6-4, 6-4.

Apart from the above mentioned players; there were others who failed to live up to their reputations. The USA's Andy Roddick was disappointed by 40th ranked Serbian Janko Tipsarevic 6-7 (5), 7-5, 6-4, 7-6 (4), in the third round. Similarly, David Nalbandian and James Blake fumbled at the grass court.