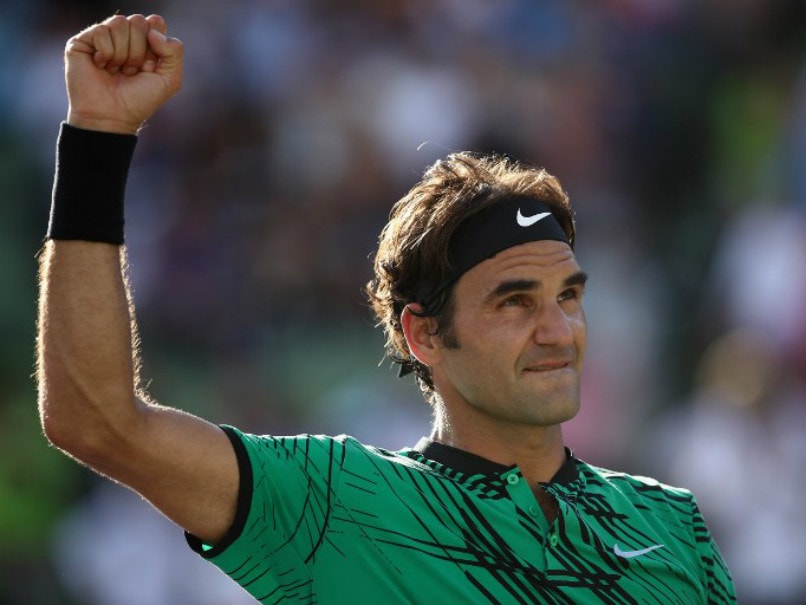 Roger Federer is returning to the ATP Tour this week.
© AFP
Roger Federer is returning to the ATP Tour this week after a two-month break and the Swiss could not be more excited. Having added the 18th Grand Slam on his resume in January and later the Miami Masters in April, Federer decided to skip the French Open to get ready for grass season. But now, he's tired of practice and eager to get back to the stunning form that had fans gasping in disbelief. "There are no more breaks now," Federer told the official ATP website on Monday. "I've had enough breaks. I'm a practice world champion now and that's not who I want to be. I want to be a champ on the match courts."
"So I'm going to be playing a regular schedule for the second part of the season... And this is the beginning here at the MercedesCup in Stuttgart," added the 35-year-old who is playing in Stuttgart this week.
Rafael Nadal had a stellar season during his absence winning four tournaments on clay, including the French Open for the 10th time. Nadal has already sealed his berth for the year-ender in London in November and looks to be in great form to end the year as No 1.
"Obviously Rafa is in great position to finish World No. 1. For him it's going to be all about staying injury free," he added. "For me it's about getting back to winning ways, where I left off in Miami."
Federer felt that apart from the Spaniard, any of the other contenders including Andy Murray and Novak Djokovic, could step up their game in the second half of the season.
"It's going to be an epic finish to the end of the season. Quite exciting actually for the ATP Tour," said Federer, who is 19-1 this season and also on an 11-match win streak.