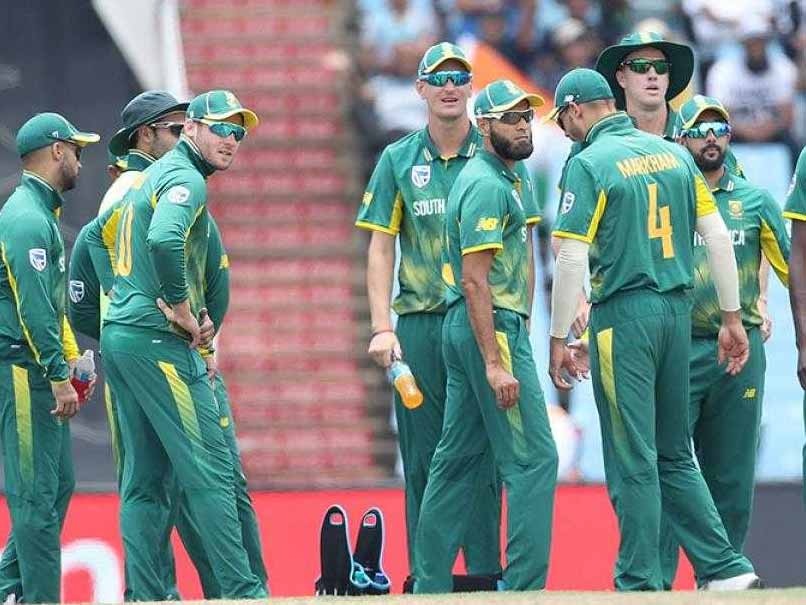 Chris Morris said that the whole team is under pressure ahead of the "do or die" fourth ODI.
© BCCI
India have a 3-0 lead in the six-match series and Virat Kohli's men are on the verge of registering their first-ever ODI series win on South African soil. South Africa all-rounder Chris Morris on Friday said that the whole team is under pressure ahead of the "do or die" fourth ODI. If India win the Wanderers ODI, they will also become the first visiting side to beat the Proteas in ODIs in their own den since 2013 "It's do or die for us now. It's natural pressure. If we lose one more, that's the series gone," Morris said on the eve of the match.
"... So we'll be fighting for every single ball, every single run out there. So a lot of pressure but what's cricket without pressure? It's boring."
"Look at the moment, we are all under pressure. We are 3 -0 down and what more pressure do you need. Every single guy in the team is feeling pressure. We know we've under performed, and we know the way we've lost hasn't been good.
"I think we are all dying to put on a good performance tomorrow and to show that we can really play this game and what we are capable of," he added.
South Africa have had a huge boost ahead of this fourth ODI with star batsman AB de Villiers returning to the fold after a finger injury ruled him out for the first three games.
De Villiers was seen batting fluently in the nets on Friday and is almost certain to play the game with either one of David Miller or Khaya Zondo missing out.
"AB is good to go. As far as I know, AB is playing tomorrow. He has always got inputs - doesn't matter if it's spin, seam, behind the back. It doesn't matter what inputs he's got, it's always good.
"I'm sure AB will have a few pointers for the guys on how to handle spin and how to play spin, maybe a few different attacking options. When AB talks you listen because it's always helpful."
"Apart from what he brings on the field, it's what he brings off the field. He brings that calmness and he brings that experience. To have a world-class player come back and play for South Africa is a special, special occasion.
"I don't think he is feeling any added pressure. He is just going to come in and be AB de Villiers. I think AB de Villiers being AB de Villiers is a very dangerous player."
(With PTI inputs)