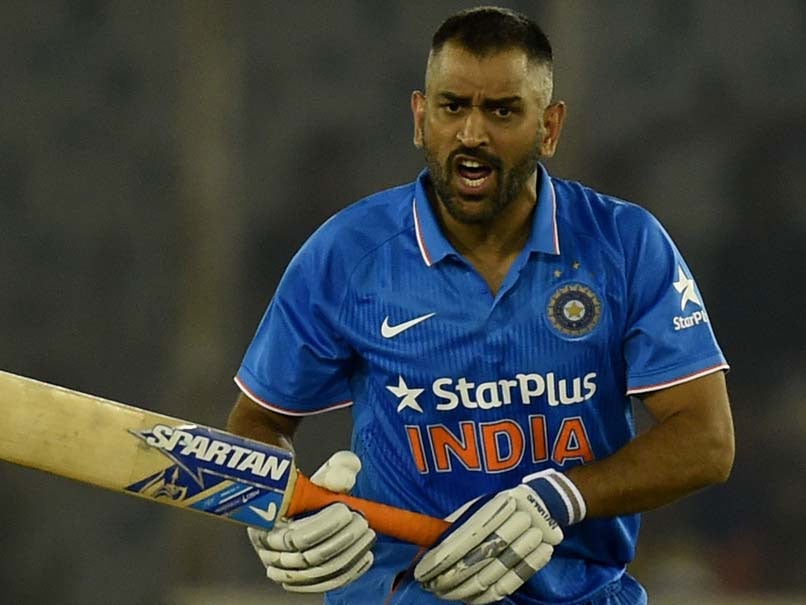 MS Dhoni scored an unbeaten 42 in the 4th ODI against South Africa
© AFP
Former India captain Kris Srikkanth voiced his concern over Mahendra Singh Dhoni's consistency and expressed disappointment at the inability of Hardik Pandya to finish off the matches in limited overs cricket. He also was unhappy about the form of Rohit Sharma, who has managed only 40 runs in the four matches of the series. "The form of Rohit Sharma is a big concern and so is the strike rate and consistency of Dhoni and Pandya. Rohit is too good a player in this format to be missing out, especially in proper batting conditions," Srikkanth was quoted as saying by the Times of India.
"Dhoni failed to accelerate as he has in the recent past (in the fourth ODI). The former captain and Hardik Pandya could not have hoped for a more solid platform to launch an attack and get India to a massive score," he added.
Following India's defeat in the rain-hit fourth ODI, Srikkanth also pointed out the mistakes of the Indian batsmen and said that this Indian team relies heavily on Virat Kohli.
"This series has so far been all about Virat Kohli and one significant partnership with him in the middle (last three with Shikhar Dhawan). Once you take those numbers out, there is little else to show. Constant chopping and changing of personnel and the batting order is not helping the team's cause either," he said.
India's pursuit of a maiden ODI series triumph in South Africa was derailed briefly as the hosts fought back brilliantly to win the fourth ODI in Johannesburg. Now, the Kohli-led team will resume their hunt for glory on South African soil in Port Elizabeth on Tuesday.
St. George's Park though has a history of aiding spinners and in the last two ODIs played here the South African spinners have been in prominence.
South Africa have lost 11 out of 32 matches played at this ground. Six of those losses have come in the last decade as Port Elizabeth hosts at least one ODI every home summer.
India's record here is nothing to write about either. They have lost all 5 ODIs played here since 1992.
Four of those defeats came against South Africa, while India even lost to Kenya here during the one-day triangular as part of their 2001-02 tour.