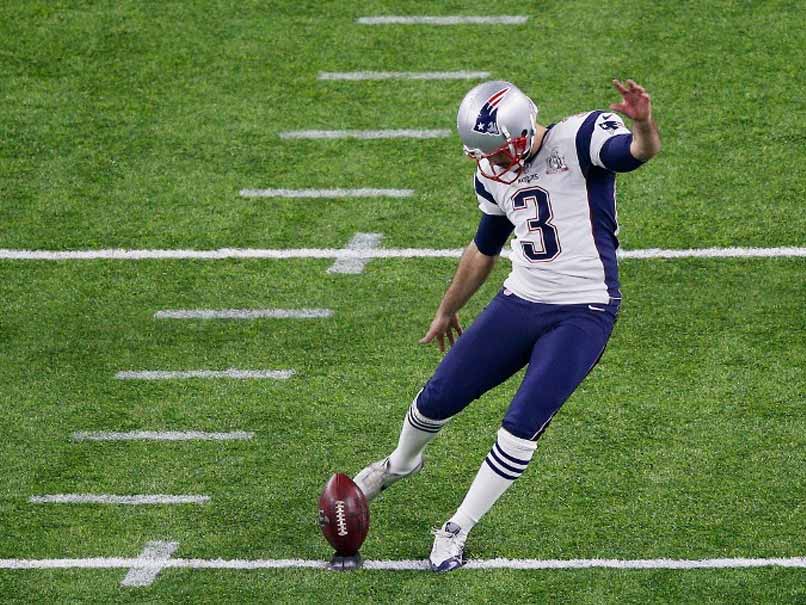 Six Indians will take part in the NFL training camp
© AFP
Six Indians have been chosen to take part in the National Football League (NFL) training camp in the USA. Raju Vasudev Haldankar, a Goan footballer, who had never taken flown in an airplane in his life, will now have a chance to take a dream flight to the United States. It could be a life-changing shift from conventional football to the National Football League, an American rage where stardom and big money rules.The 22-year-old, who came to Sesa Football Academy and played for Salgaocar, will now proceed to the US for training and hopefully a career in NFL as a kicker.
The Grand Finals of the "Million Dollar Kick India - Season 1" was the culmination of City Try Outs in Delhi, Goa, Ahmedabad, Kolkata, Shillong, Dehradun, and Lucknow.
Apart from a trip to the US for training and a chance to make the big league, Haldankar also received a prize of USD 5,000 (equivalent of just over Rs. 3.3 lakh) besides gifts from Oakley eyewear and Jio phones.
"The response we received for the inaugural season of the MDK India was phenomenal. In each of the City Try Outs, the enthusiasm for this new sport was amazing and after a long journey through various cities of India, we have six kickers, all of whom are winners in a way. Not just that, even the talent we got to see was awesome. It re-affirms our belief that this sport does have a great future in India, where football is already a big passion," said Neeraj Sareen, Managing Director of Sportsmantra, the owners, and founders of the series.
"I am delighted with this "Million Dollar Kick" event and quite clearly 'The Million Dollar Arm' which put two Indians in limelight was something we had in mind. These 'kickers' could now discover a new sporting life for themselves as the NFL dream could become a reality."
Haldankar won the National Finals at the Siri Fort Sports Complex, where it all began a month ago, with a neat 55-yard kick.
The first and second runner-up were Dylan D'Costa, who was earlier a wildcard from South Goa Try Out, and Gnanendrasinh Jhala, winner of the Ahmedabad Try Out.
Representing a diverse background, Haldankar is a regular footballer with a local club; Gnanendrasinh Jhala, 30, works at the AG Office in Rajkot and Dylan D'Costa is a 17-year-old student in Goa and keen football player.
Apart from the three winners, the organisers also picked three other 'potential stars'. They are another Goan, Elton Godinho, also a 'wildcard' in Goa Try Outs, Gorakhpur's Mukesh Singh, winner of Lucknow Try Out, and the phenomenally talented Arshad Khan, a Lucknow goalkeeper, who won the first Try Out in Delhi.
(With PTI Inputs)