IPL4: Kings XI vs Deccan Chargers
A one man show was on ample display as Paul Valthaty took over from where he left off in the previous match to help Kings XI defeat the Deccan Chargers by 8 wickets. (AFP PHOTO)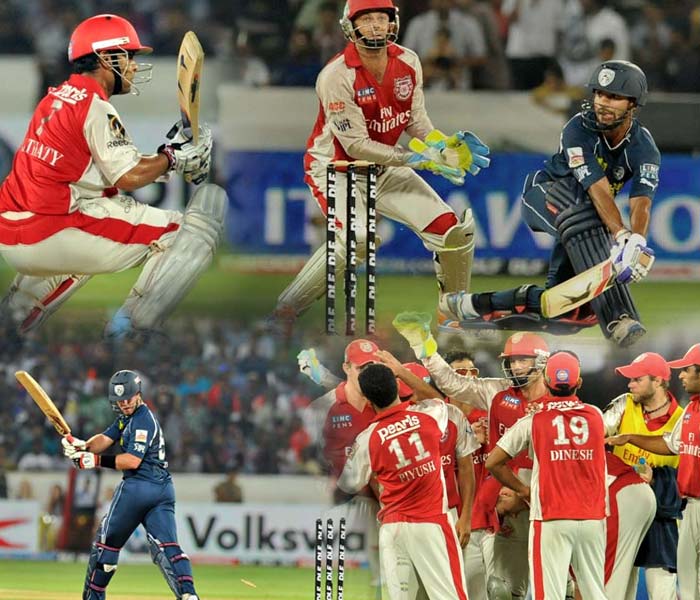 A one man show was on ample display as Paul Valthaty took over from where he left off in the previous match to help Kings XI defeat the Deccan Chargers by 8 wickets. (AFP PHOTOS)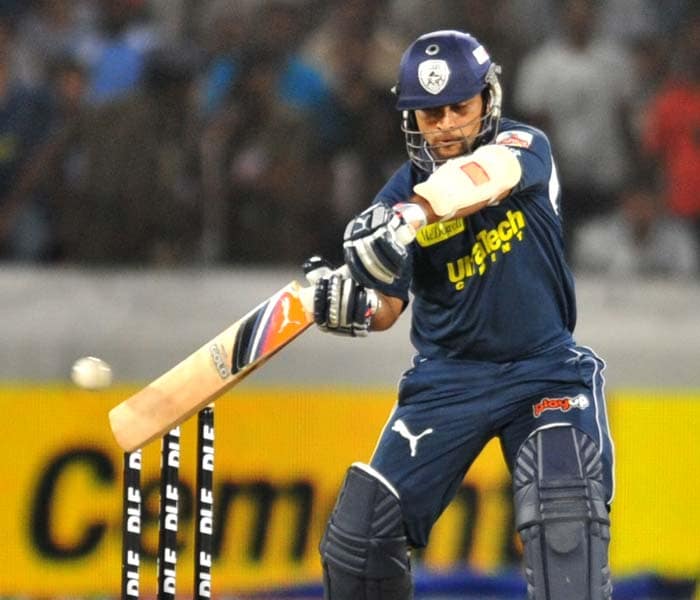 Kings XI skipper Adam Gilchrist won the toss earlier in the day at Hyderabad. His strategy worked as opener Sunny Sohal fell with the score on just 13.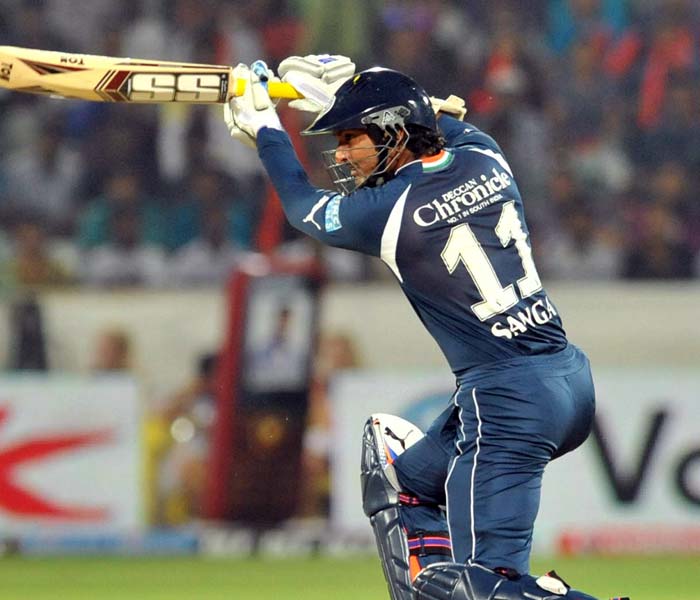 The new man in Kumar Sangakkara did look in fine touch once he came to the middle as he hit five boundaries on his way to a well made 35 off 28 balls.
His partner in Shikhar Dhawan played well for his 45 too and the duo put on 75 runs for the second wicket.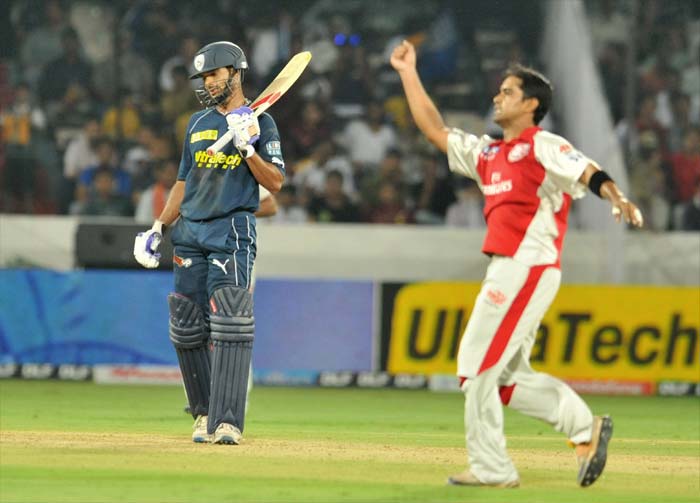 Once Sangakkara departed though. it was Valthaty who was brought into the attack and attack he did. He removed Dhawan in his opening spell.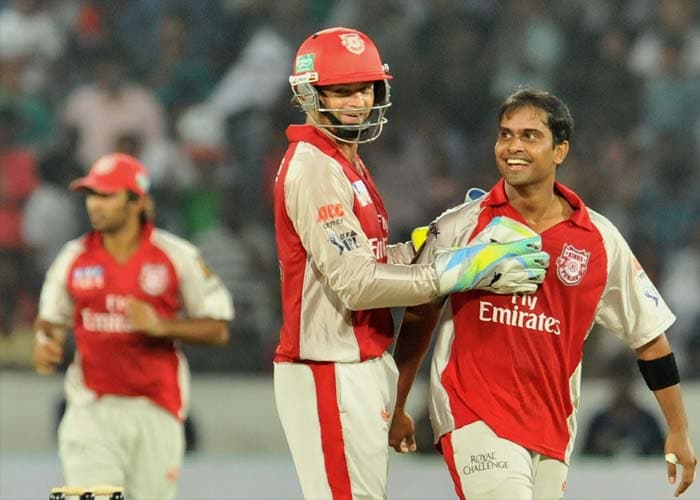 He then returned to send Bharat Chipli and an aggressive Daniel Christian back to the pavilion as Punjab tightened the noose.
Though there were some massive strikes that took the hosts to a respectable total of 165, crucial wickets at repeated intervals halted their progress to what could have been a daunting total.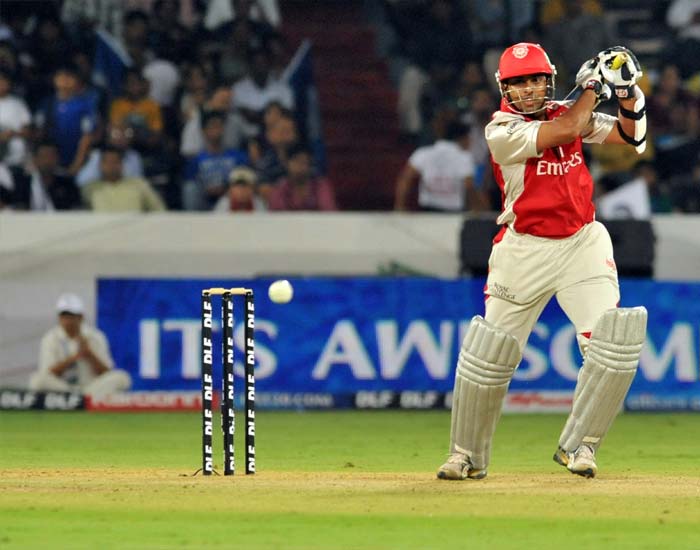 Once the chase began though, it was all about the opening duo of the experienced Gilchrist and the exuberance of Valthaty. Both made their aggressive intentions clear from the beginning.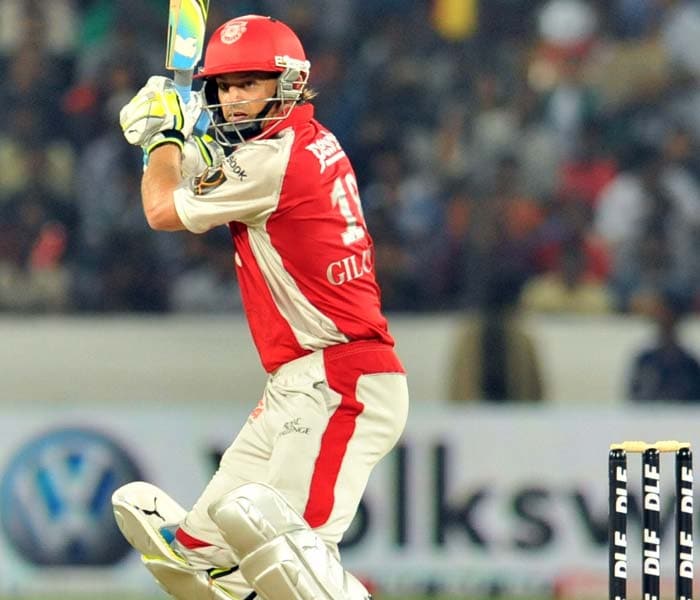 Gilchrist hit a splendid 61 runs off 46 balls that included three stunning shots into the crowd.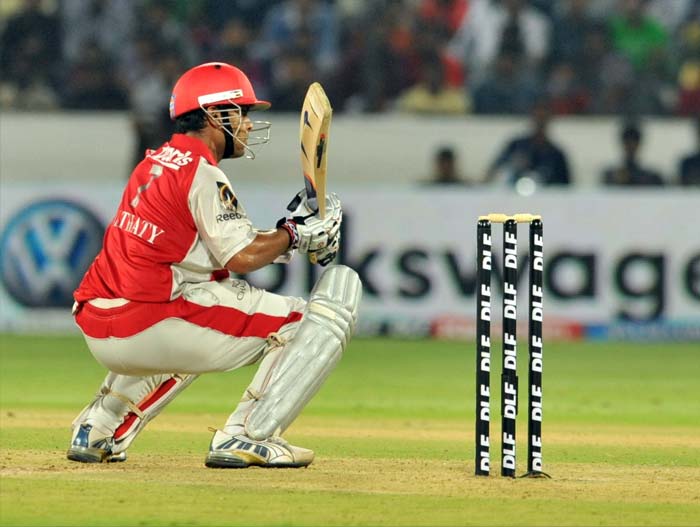 Valthaty too matched up to his skipper's every shot and kept pace as he left the Deccan bowlers without any strategy left to experiment with.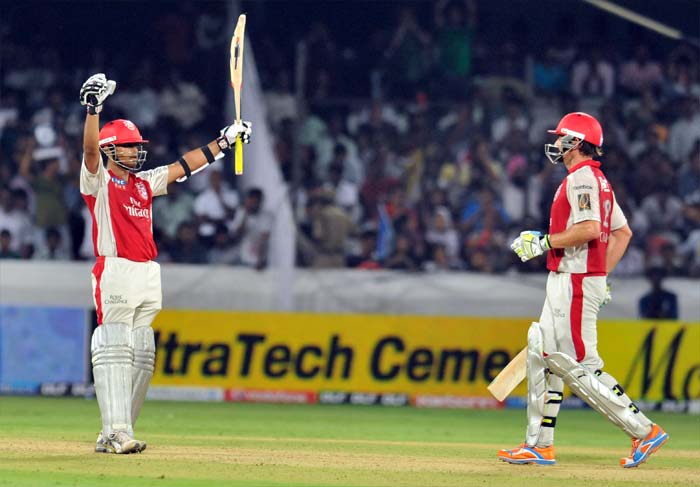 Though Valthaty reached his half century after Gilchrist, he soon overtook him and finished with 71 runs as the opening stand put on 136 runs.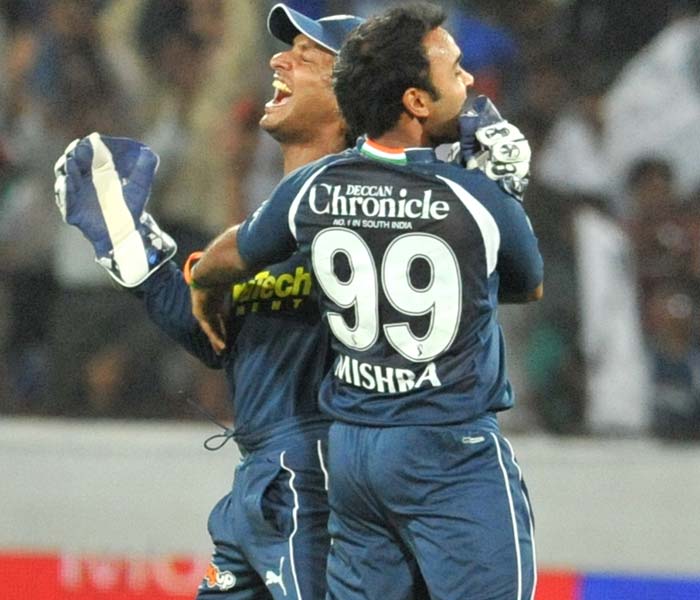 Amit Mishra did take the only two wickets to fall, but the opening pair for Kings XI had annihilated the Deccan Chargers beyond any point of a revival by then.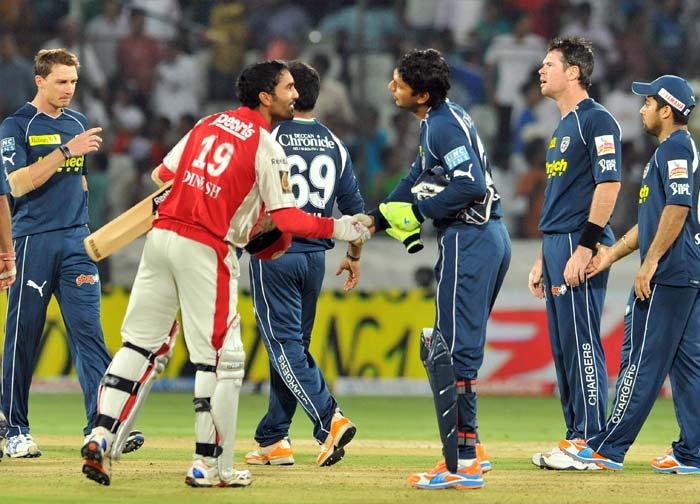 Abhishek Nayar and Dinesh Kartik finished the match off with 8 wickets and more than two overs to spare.