IPL4: Delhi Daredevils vs Kings XI Punjab
Brace for this. Over 400 runs from 40 overs. As many as 23 sixes from two innings. Best bowling economy of 8.00. And if the commentators were to be believed, 1.84 kilometers was the cumulative distance of sixes hit during the match between the Delhi Daredevils and the Kings XI Punjab on Sunday. (AFP PHOTOS)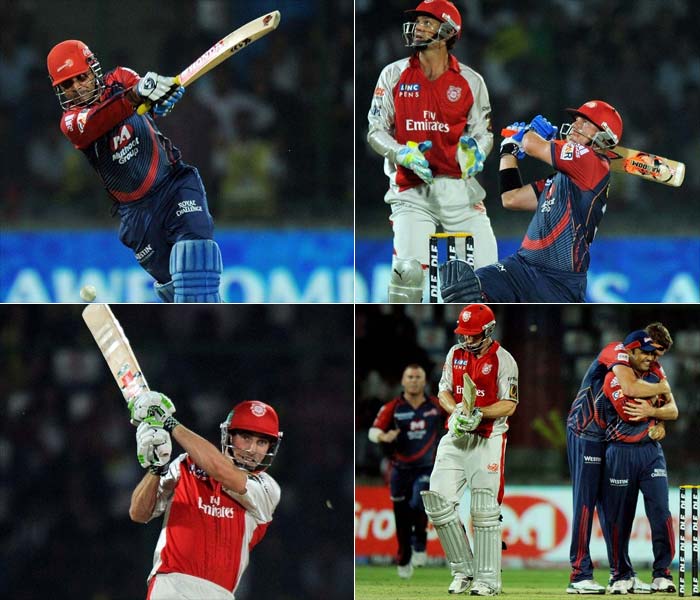 Brace for this. Over 400 runs from 40 overs. As many as 23 sixes from two innings. Best bowling economy of 8.00. And if the commentators were to be believed, 1.84 kilometers was the cumulative distance of sixes hit during the match between the Delhi Daredevils and the Kings XI Punjab on Saturday. (AFP Photos)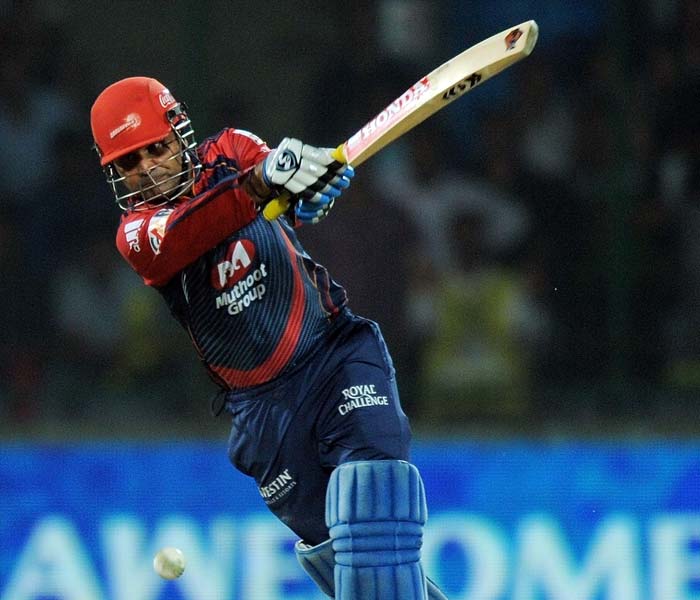 The toss was lost by Virender Sehwag but the momentum from the initial burst with the bat was not as he lashed out at the Punjab bowlers with absolute disregard for their past achievements.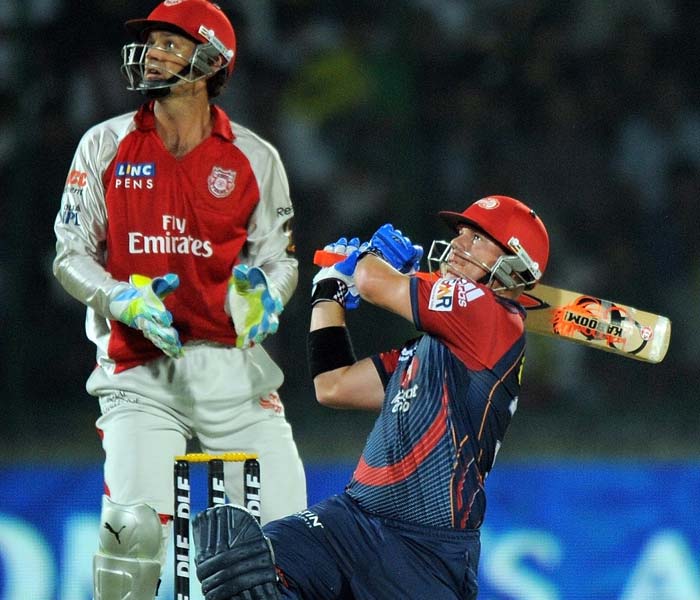 David Warner at the other end pulverised the attack as well as boundaries flowed and sixes rained with generosity at the Feroze Shah Kotla.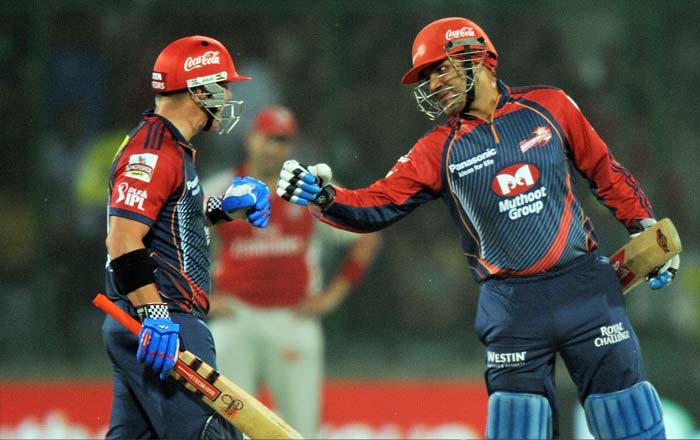 The duo put together a sensational 146 runs for the opening wicket and played havoc with the bowling figures of players of repute like Praveen Kumar, David Hussey and Piyush Chawla.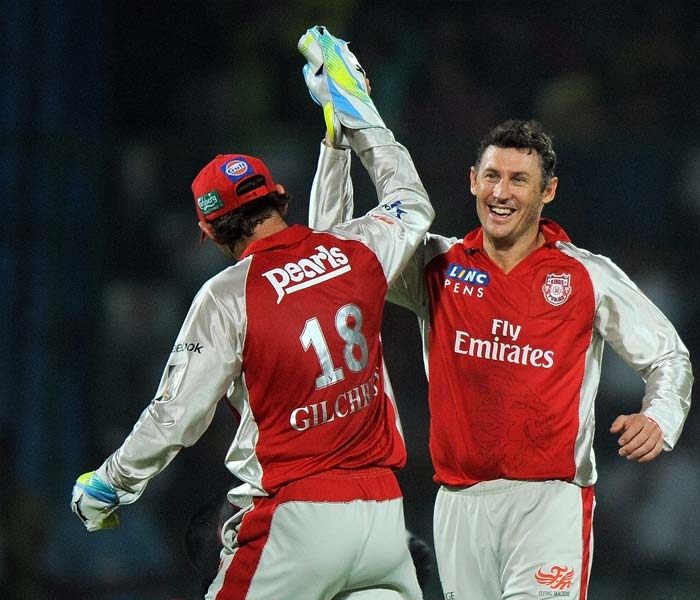 It was David Hussey who eventually sent back Sehwag on 77 but not after a lot of damage had been dealt to him as well as his team.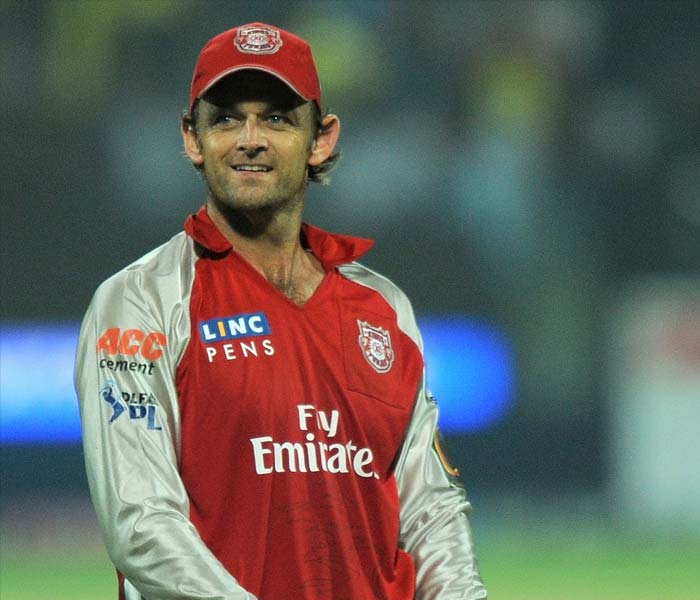 There was little relief for Adam Gilchrist and his men even after as David Warner helped himself to a fluid 77 and Venugopal Rao's late burst took Delhi to a humungous total of 231 runs.
It was a strong reply from the Punjab openers but once Paul Valthaty and Adam Gilchrist (in pic) departed, it was going to be a tough ask to chase the mammoth total.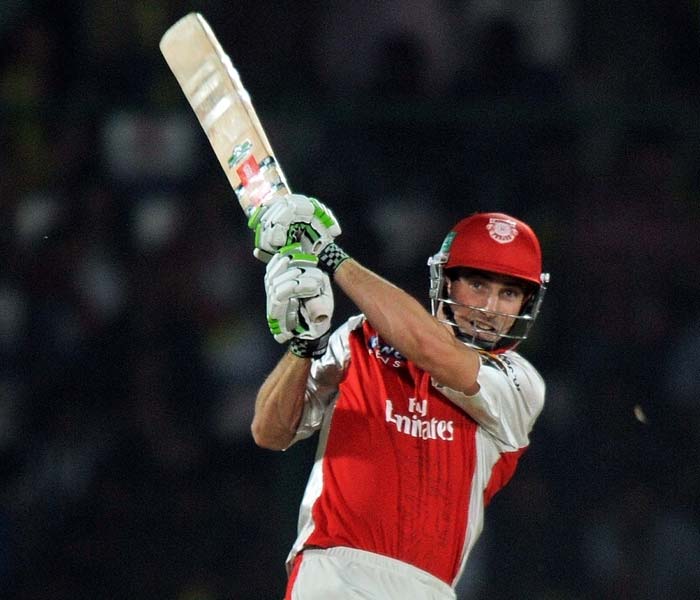 It was then that Shaun Marsh decided to anchor the innings and lead the fightback. He shredded the bowling attack much like what was seen in the first half of the match.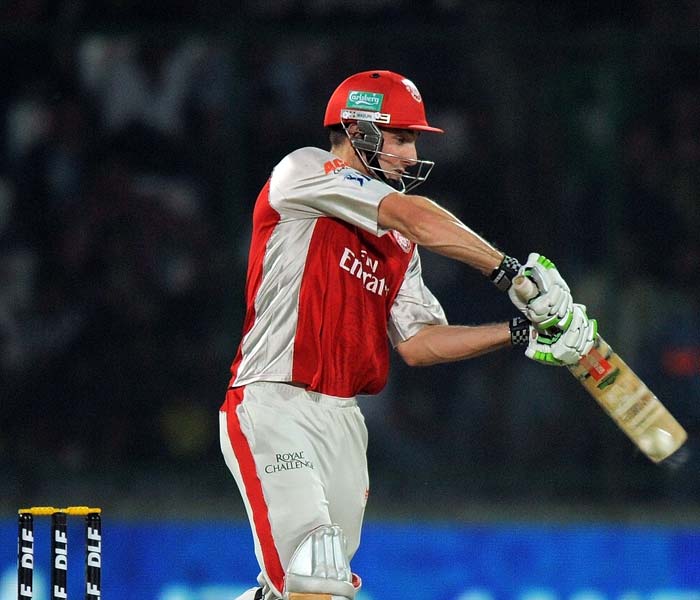 He played some exquisite shots down the ground and then some lofted shots that went deep into the stands, on his way to a splendid knock of 95.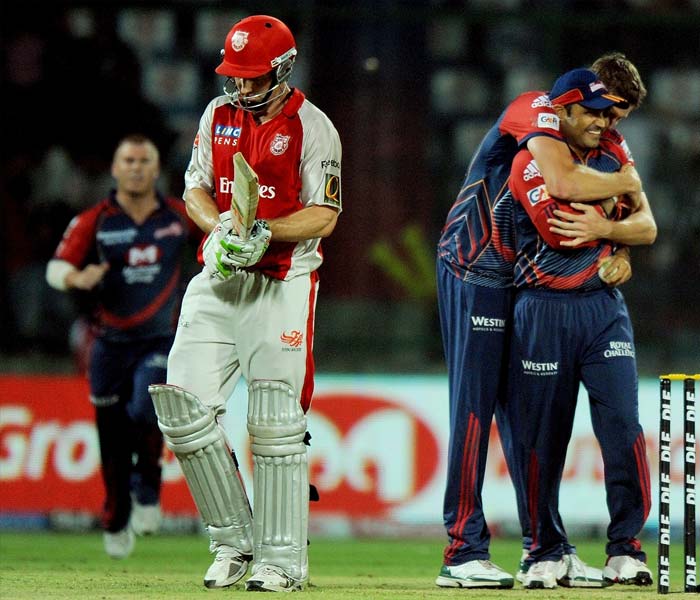 Once Marsh departed though, the battle seemed all but lost as the Kings XI Punjab did not have the firepower having lost David Hussey even before Marsh.
James Hopes had sent Hussey back after he had threatened with his 10-ball 20 with two sixes.
In the end, it was just too big a total to bring down as Kings XI fell short by 29 runs although they had four wickets remaining. This was Delhi's second win in the tournament.