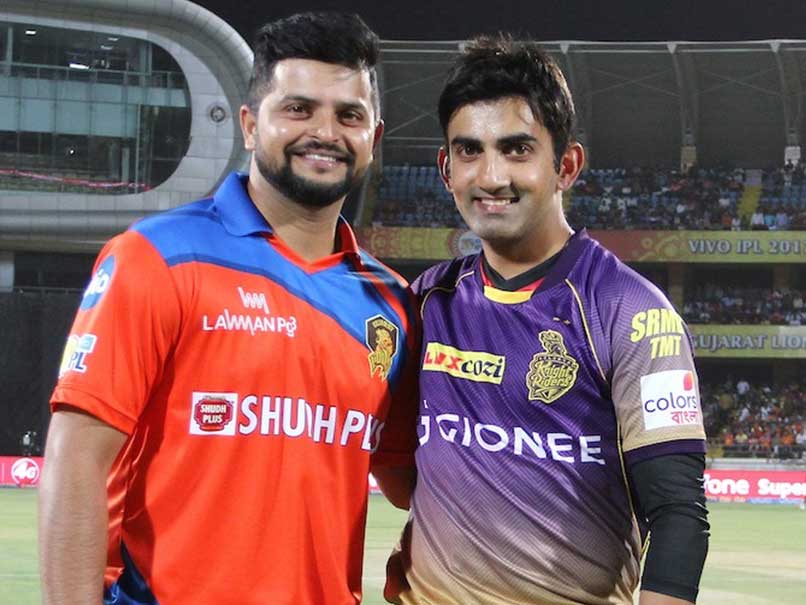 Suresh Raina's Gujarat Lions face Gautam Gambhir-led Kolkata Knight Riders on Friday.
© BCCI
Kolkata Knight Riders (KKR) would be very keen to keep their position in the upper half of the Indian Premier League (IPL) 2017 intact when they take on Gujarat Lions (GL), who are at last position on the table, in their encounter at Eden Gardens, Kolkata, on Friday. On the other hand, GL need to tally some wins if they hope to have any chance of even attempting to get into the knockout stage. Gautam Gambhir would like to consolidate, while Suresh Raina would be desperate for points.
Top 5 picks for the KKR vs GL game:
Gautam Gambhir: The KKR captain has led from the front and his team's largely faultless performance when it comes to chasing down targets is thanks to his consistency. He has taken up the mantle of handling the crucial first overs with great effect.
Manish Pandey: Pandey has emerged as KKR's pinch-hitter, hammering runs at double-quick time. He would be very essential for KKR's attempt to set targets or chase them down, as they have been doing so far.
Umesh Yadav: Yadav is possibly the most effective of the Indian fast bowlers in IPL 10 and it is showing on the points table, with KKR right up the lot. He will lead a fairly effective pace battery for Kolkata.
Aaron Finch: GL really need their batting imports to fire and while Finch and the others have hit the ball long and hard, they have not been able to come up with the kind of stuff needed to take them over the line.
Andrew Tye: The GL bowling is really struggling and Australian Tye is possibly the only bright spot in this entire line-up. He had a great debut for GL in IPL 10 but with the rest of the bowling being so ineffective, the sum total of results is dismal.