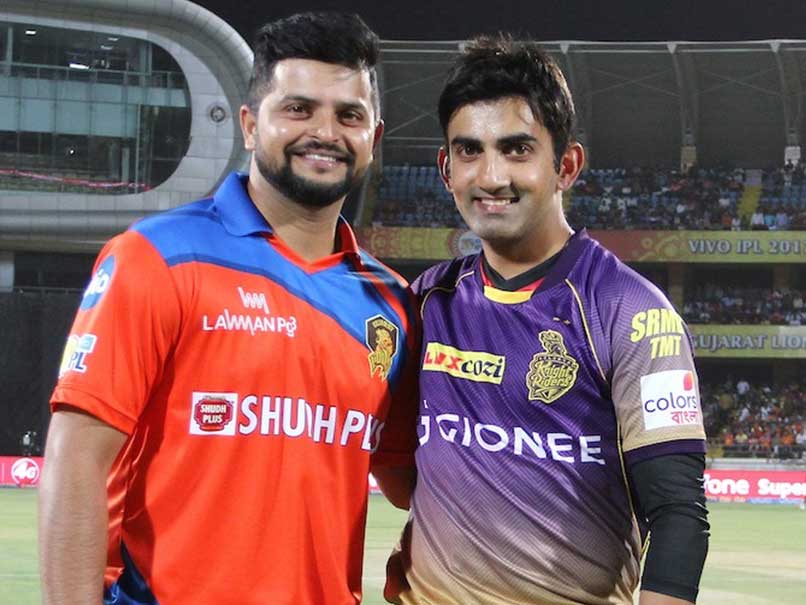 Suresh Raina's GL lost to Gautam Gambhir-led KKR by 10 wickets earlier in the season.
© BCCI
While this encounter – between the table-toppers Kolkata Knight Riders (KKR) and the bottom-scrapers Gujarat Lions (GL) in the Indian Premier League 2017 – was inevitable, it is also something that generates some interest in terms of the sheer difference in form and fortune. KKR have won four of the five matches they have played so far, while GL's stats are diametrically opposite. Given this gap, it may be a steep hill for Gujarat to climb.
The memories of a 10-wicket drubbing will be fresh in GL's mind when they meet for the second time this season.
It is not like the teams are that different. KKR actually may have the lesser talent in their batting. Gautam Gambhir leads the pack, with Manish Pandey being the other major contributor.
As for the rest, they have fits and starts from the likes of Yusuf Pathan and 'surprise weapon' Sunil Narine.
It is however their bowlers, who have contributed, with Nathan Coulter-Nile, Umesh Yadav, Chris Woakes and the spin duo of Narine and Kuldeep Yadav delivering consistently.
GL have players like Suresh Raina, Dwayne Smith, Brendon McCullum and Aaron Finch, enough to create fear among all rivals.
But it is the bowling that is not working for the Gujarat team. Right from their first match, when they lost to KKR by all of 10 wickets.
GL would be hoping to turn the tables in their second encounter this year. But as things stand, that may be quite a task.