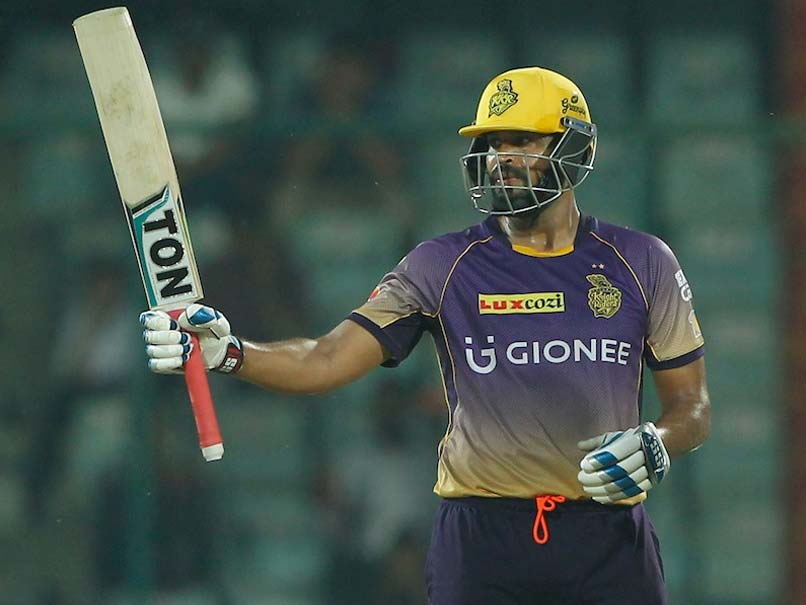 Yusuf Pathan smashed 59 off 39 balls in Kolkata Knight Riders' win against Delhi Daredevils.
© BCCI
Is there a similarity between Yusuf Pathan and Manchester United coach Jose Mourinho? Well, Pathan's latest self-estimate is akin Mourinho's famous line – 'I am the special one'. Mourinho can be the special one but Yusuf calls himself 'a special talent'. Does Yusuf Pathan then harbour hope of making an India comeback? "It does not matter to me who's ahead of me (in representing India). I think no one can compete with me. I consider myself as a special talent," Pathan said in an interview on Wednesday.
Having scored 39-ball-59 against Delhi Daredevils in IPL 2017, the India discard proved why he is so highly rated in the Kolkata Knight Riders (KKR) ranks despite his game-changing knocks being few and far in between.
"I have to back my talent. It does not take time for things to change. If I continue to perform well, at some point I will get an opportunity if not today then tomorrow," Pathan seemed positive that he may once again don the India blues.
"I don't want to look at others. My job is to play good cricket and the start has been good this time. I should be satisfied with my cricket and be prepared whenever I get a chance," he said.
Pathan made it clear that he will never shy away from playing his natural game like he did under pressure against DD at the Kotla.
"There was a lot of pressure I just wanted to play my natural game. You will always get out at some point, be it in the first ball or in the 40th ball. But it's about playing my shots and making the balls count," he said about his knock.
(With PTI Inputs)