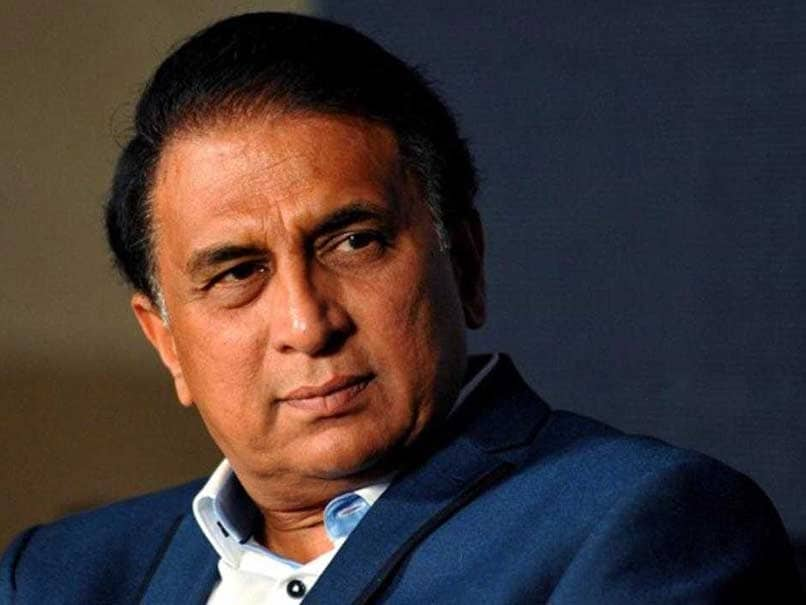 Sunil Gavaskar made some observations about India's fielding during his commentary stint.
© AFP
Virat Kohli's Indian cricket team dominated the home season, beating formidable opponents in every format. On Wednesday, Kohli's men equalled the record for most consecutive Test series wins after playing out a draw against Sri Lanka at Delhi's Feroz Shah Kotla. This Indian team's success has been built not just around high-quality batting and bowling, but also improved fitness levels of every player. With Kohli leading from the front, there has been a drastic improvement in the fielding standards of the team. In fact, fitness is now a major factor when Indian team is selected for any tour. While former cricketers and fans have applauded Kohli for introducing a new culture in the team, there is still more work to be done.
While the likes of Ravindra Jadeja, Wriddhiman Saha (wk) and Kohli himself are at par with the best in the world, the team does have a couple of slow movers in field. Former India captain Sunil Gavaskar on Wednesday pointed his fingers at two such players during commentary on the final day of third Test between India and Sri Lanka.
"He looks like a car that runs with a handbrake on," Gavaskar said as Cheteshwar Pujara chased a ball to the boundary rope.
The legendary opening batsman also added Ravichandran Ashwin to the same category.
"There's intent but not much progress," he said commenting on how the two run around in the field.
Gavaskar's remarks made some fans chuckle.
Gavaskar: if you've noticed Pujara or Ashwin running it seems as thou they are running with their handbrakes on. There's intent but not much progress.

??

— Vinay Bharadwaj (@BharadwajaVinay) December 6, 2017
Ashwin picked up four wickets in the drawn Test, while Pujara scored 23 in India's first inning and 49 in the second.
The Kotla Test was hit by controversy after several Sri Lanka players wore anti-pollution masks to combat the smog while fielding. There was several delays, with some players even walking off  the field after being unable to cope with the conditions.
However, there was no such issues on Day 5. It was a day when the stadium was bathed in bright sunshine, cutting through the haze. The pitch was as flat as it could have been, which made strokeplay easier, helping the visitors hold on for a draw.