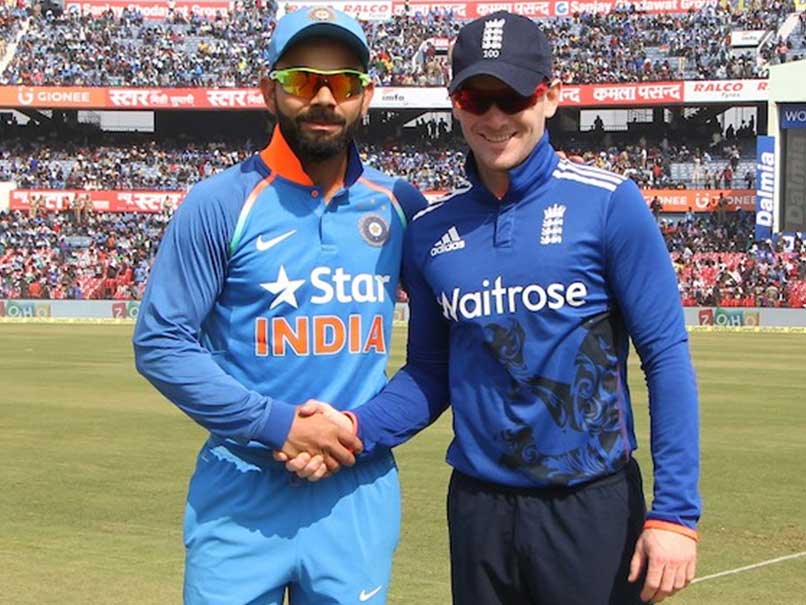 Eoin Morgan was unhappy with the quality of umpiring in the 2nd T20I vs India.
© BCCI
Indian umpire C. Shamsuddin on Wednesday withdrew as the on-field umpire for the third T 20 International between India and England at Bengaluru. Not reasons were known for his withdrawal, though it could well be a fallout of the poor match he had in Nagpur, where England were cruising till he adjudged a settled Joe Root out lbw off Jasprit Bumrah's crucial last over. Television replays showed that the ball had taken big deflection off the bat before hitting Root.
The dismissal had turned the match decisively and had led to a lot of anger from the English camp, who had threatened to complain about the issue to the match referee.
England skipper Eoin Morgan had expressed "extreme frustration" at Shamshuddin's dismissal of Root in the final over in Nagpur on Sunday when India scraped a five-run victory.
However, Root himself had been a little more charitable, saying later that there was no point in blaming the umpire.
The 46-year-old Shamsuddin, who has stood in 11 T20 Internationals, will be performing the third umpire duties while Nitin Menon stood on the ground alongside Anil Chaudhary.
The T20 International series is tied at one match apiece with this match in Bengaluru to decide the issue.
(With inputs from AFP)