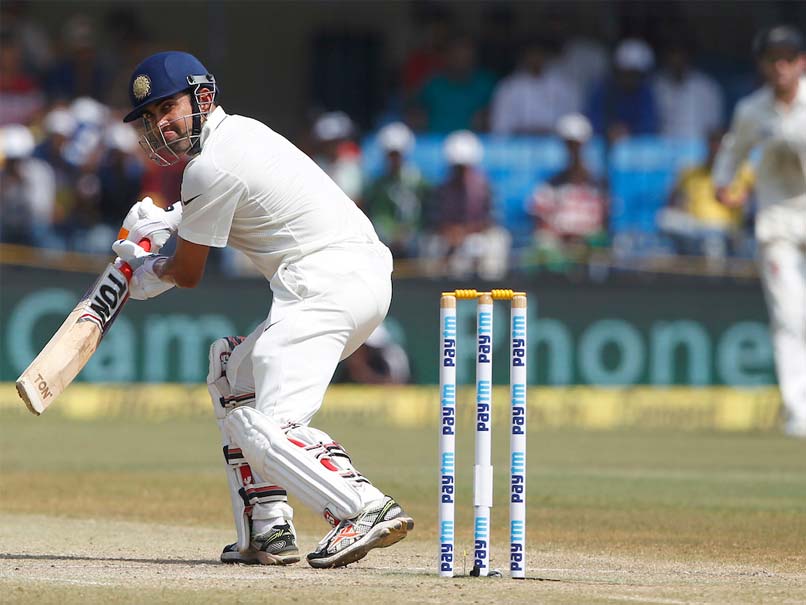 Gautam Gambhir failed to make a mark in the 1st Test vs England in Rajkot.
© BCCI
Indian coach Anil Kumble was not disturbed by India's batting in the last seventy minutes of the Rajkot Test. He says it wasn't India's batting but catching that let them down. "Catching is one thing the team prides in, besides batting and bowling. And that is one area in which we have let ourselves down," he said.
No wonder KL Rahul's athleticism in the field, coupled with his batting form, makes him a hot pick for the second Test against England. Rahul had missed the last six weeks of cricket due to a hamstring injury, during which India played three Tests. But since his return, the 24 year old has displayed prolific form, scoring a total of 182 runs from two innings against Rajasthan.
Says Kumble, "Rahul picked up an injury in Kanpur, he has recovered now. As a protocol we wanted him to go and play a Ranji (Trophy) match. Today he got a hundred, in the first innings he had got a seventy plus score vs Rajasthan. Since the match was happening close to Vizag, we thought it would be good to have him in the squad."
And that means Gautam Gambhir could sit out. The Delhi opener was drafted into the squad due to injuries to both the openers. He has played two Tests against New Zealand and England, and in the last match in Rajkot he managed to score 29 and 0. Rahul's return will mount pressure on him. Kumble says, "There are still two days left, when Rahul is available for selection you would want him in the squad."
Perhaps it would be unfair to drop Gautam Gambhir after two bad scores, because he was called up to the national side after a string of good performances in domestic cricket. And he didn't disappoint on his return either, scoring a fighting fifty in Indore.