2nd Test: England vs India (Day 3)
One name shone bright on the third day. It was Ian Bell. For most parts of the day, the Indians were trying hard to get him out and when they did, they called him back to send him back again. Confused? Click on (AFP and AP images)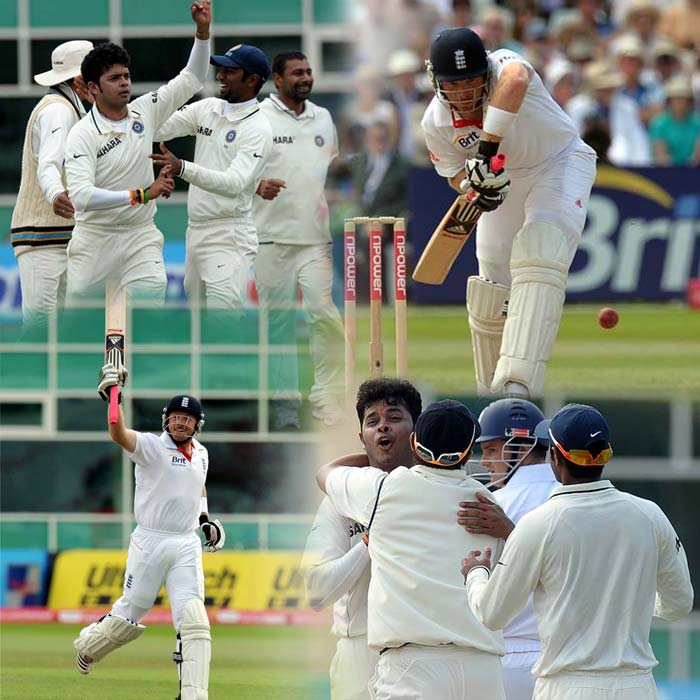 One name shone bright on the third day. It was Ian Bell. For most parts of the day, the Indians were trying hard to get him out and when they did, they called him back to send him back again. Confused? Click on (AFP and AP images)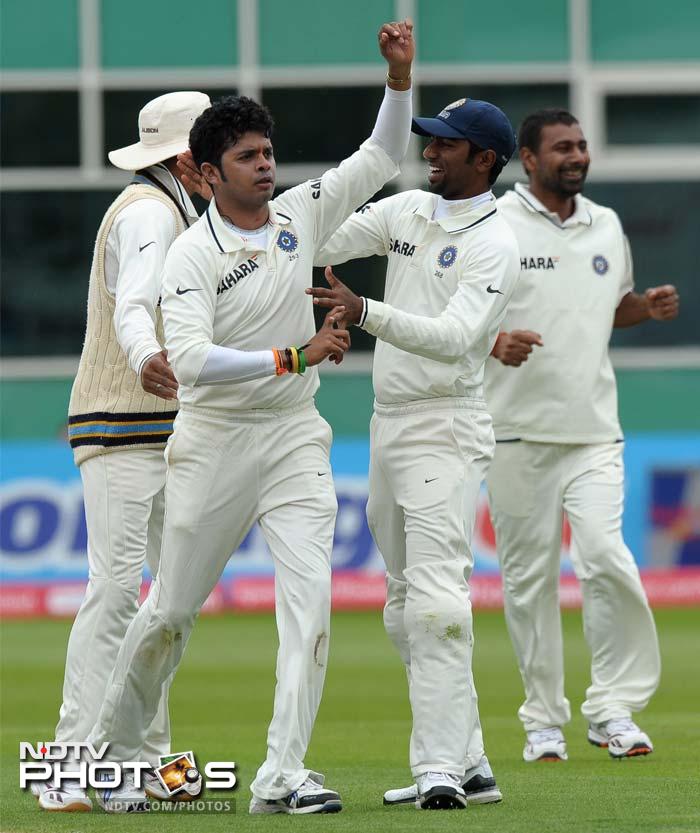 The day began on a good note for the visitors as a charged Sreesanth removed Andrew Strauss before the England skipper could do much damage.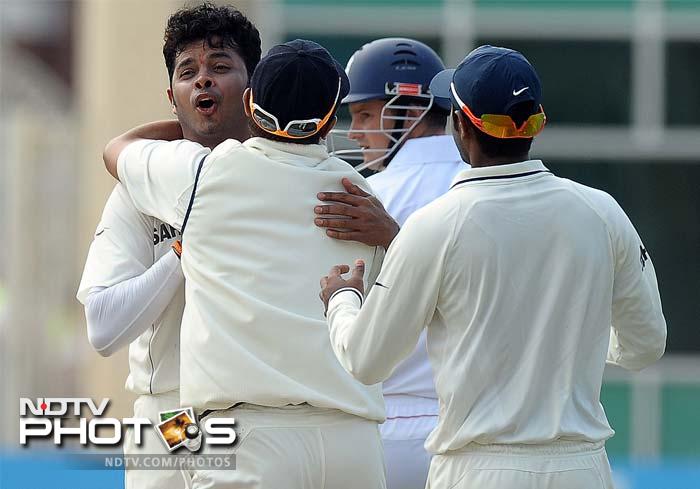 Strauss, seen here returning to the pavilion, managed to score just 16 off 52 balls with a single shot to the boundary in his innings.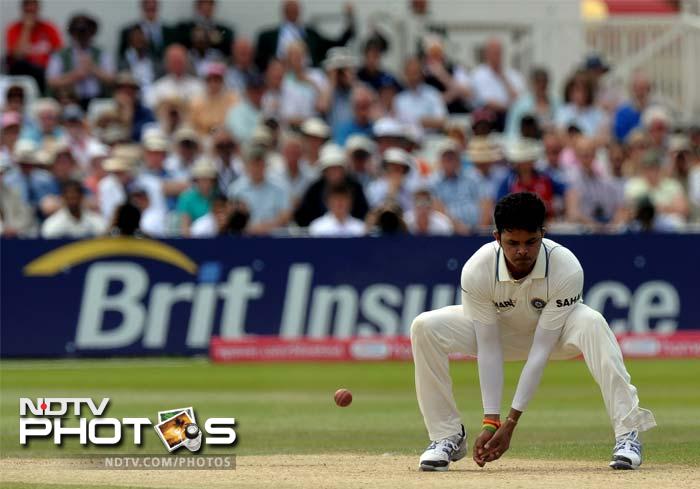 Sreesanth managed to bowl on a good line and length. He kept the English batsman in check though wickets soon dried up.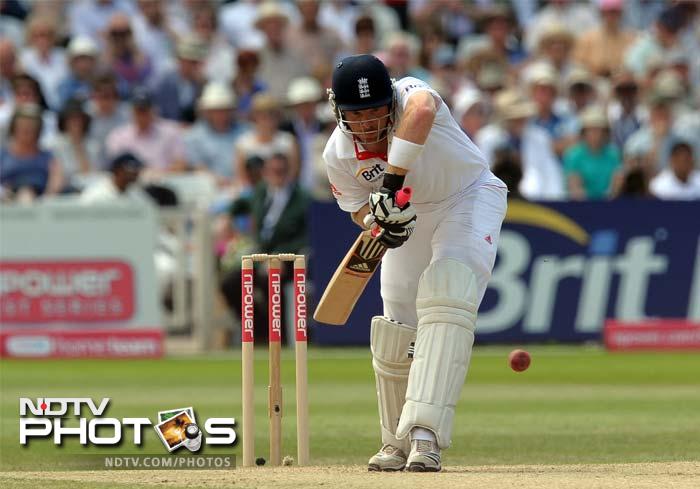 A watchful Bell ensured that his own wicket was not given away easily. He anchored himself and saw the early challenge off with success.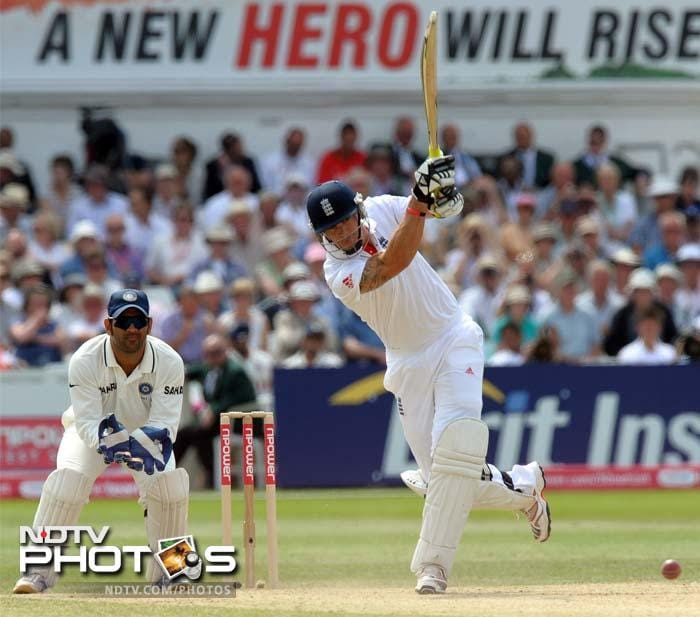 Bell had the support of Kevin Pietersen. Not a new hero but KP too got his eye in and the duo stitched a partnership worth 162 runs for the third wicket.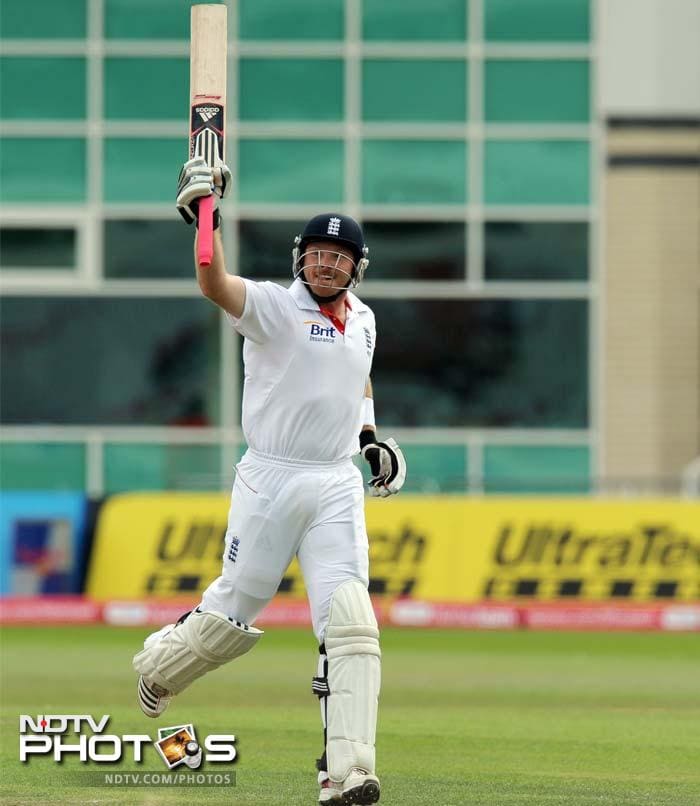 Bell managed to hop from one milestone to another as he converted his fifty to a century without much fuss, though the occasional boundary was hit with good intent.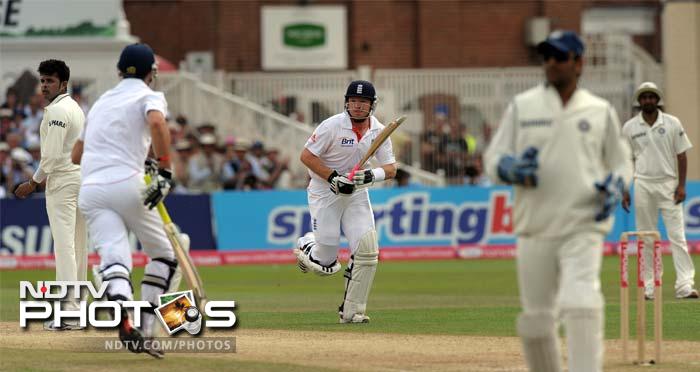 It was only on the last ball before tea that Bell's new partner in Eoin Morgan hit a shot to the fence. Bell assumed a boundary but the ball had not touched the rope.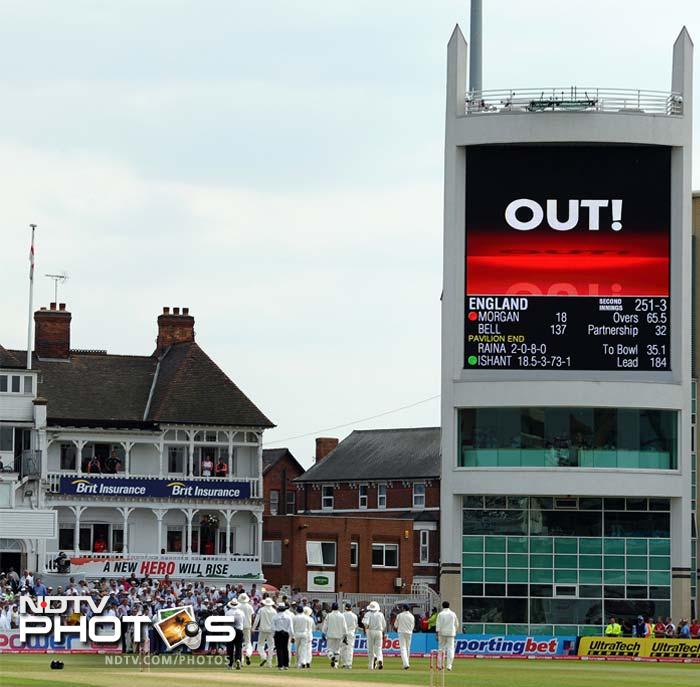 Abhinav Mukund knocked the bails down before the umpires had called for tea. Discussions and a long wait ensued which finally ended when the third-umpire declared Bell out.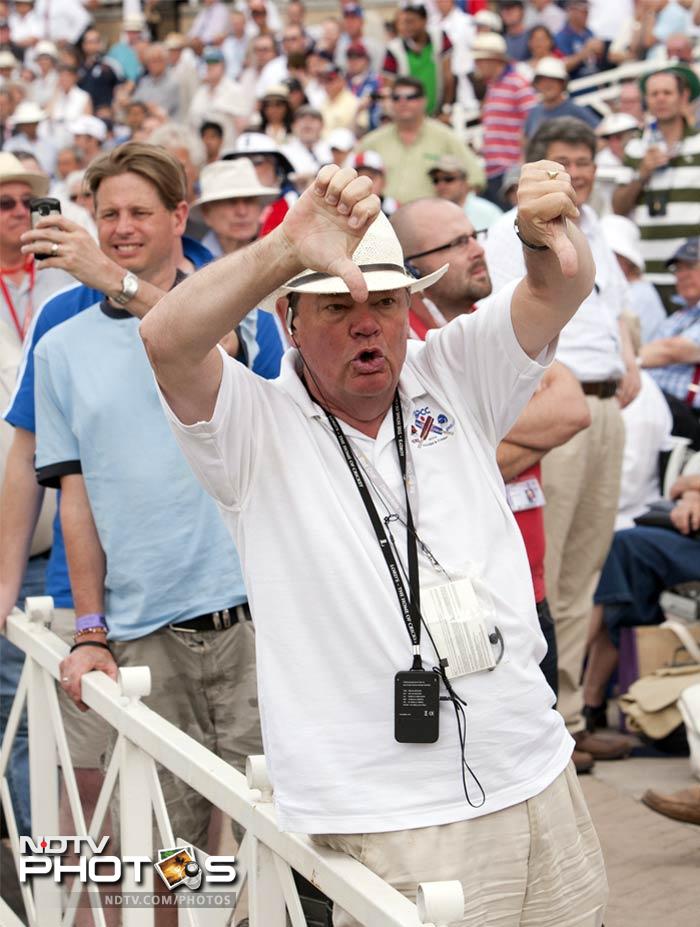 The spectators made their decision clear as the crowd erupted in jeering the verdict.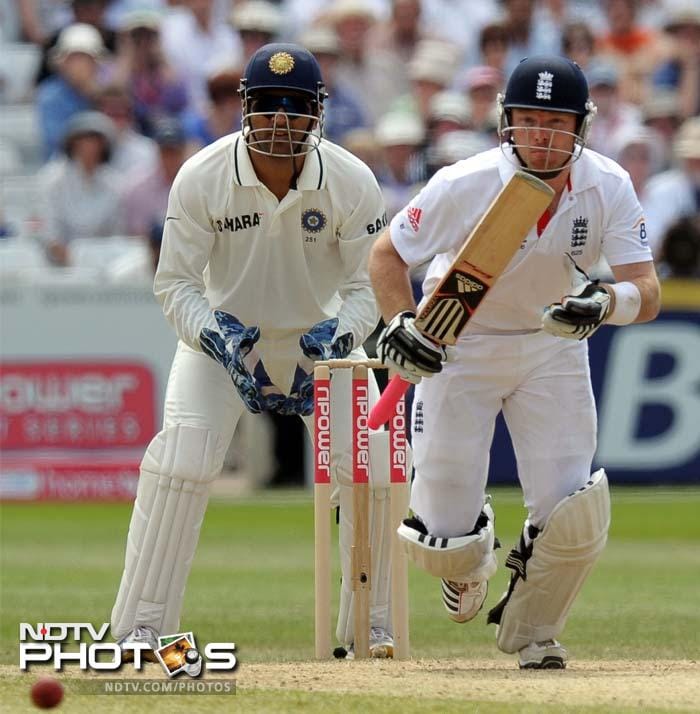 Surprisingly to many and to the joy of most at the venue, Bell returned to resume his innings after tea. MS Dhoni, revealed the commentators, had withdrawn the appeal made for Bell's wicket.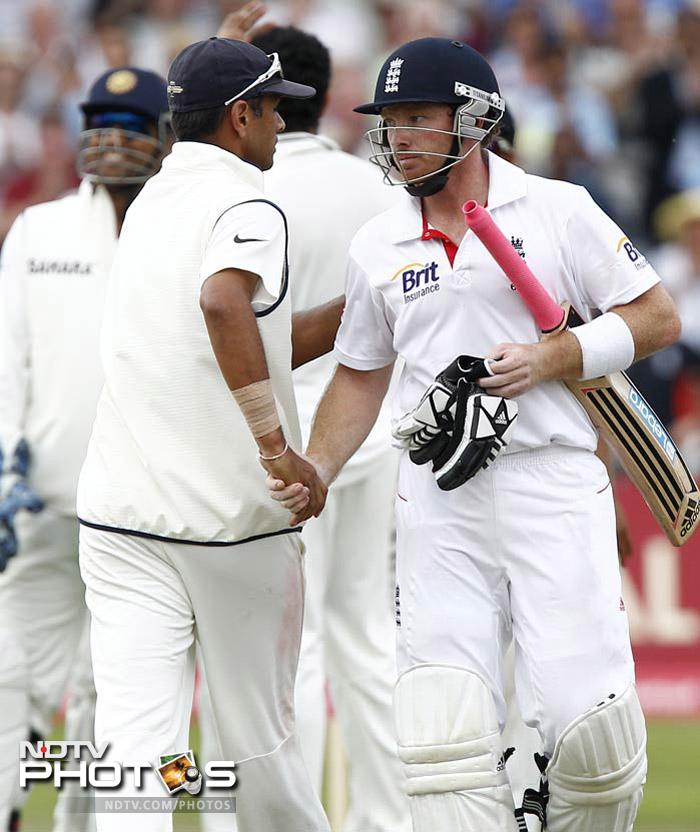 Bell was eventually removed for 159 by Yuvraj Singh but his innings was well appreciated by the Indian players and the fans.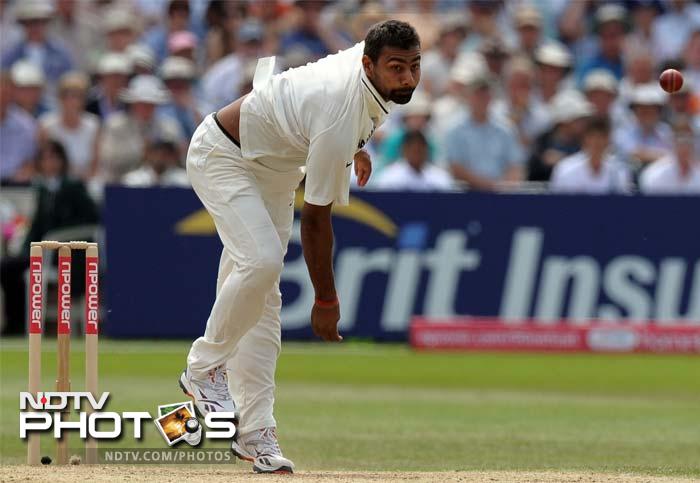 Praveen Kumar took the opportunity to knock back two more England wickets as he removed Eoin Morgan and Jonathon Trott.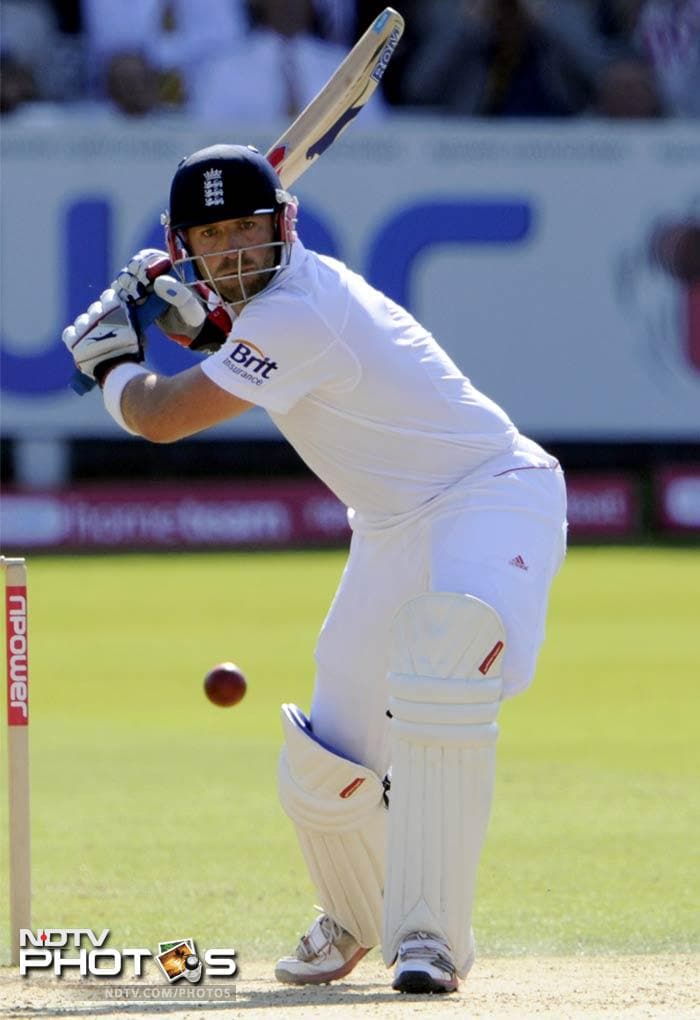 Matt Prior though, dug in to deny India any more success and ended the day on a personal score of 64 and with England leading by 374 runs.