Top 10 reasons for India's loss at Sydney
While Team India held the edge at several moments in the first Test at Melbourne they never looked in contention at Sydney. The massive loss of an innings and 68 runs in the second Test has put India 2-0 down in the four-match series against Australia. We look at the things that went wrong for India. (All AP and AFP Images)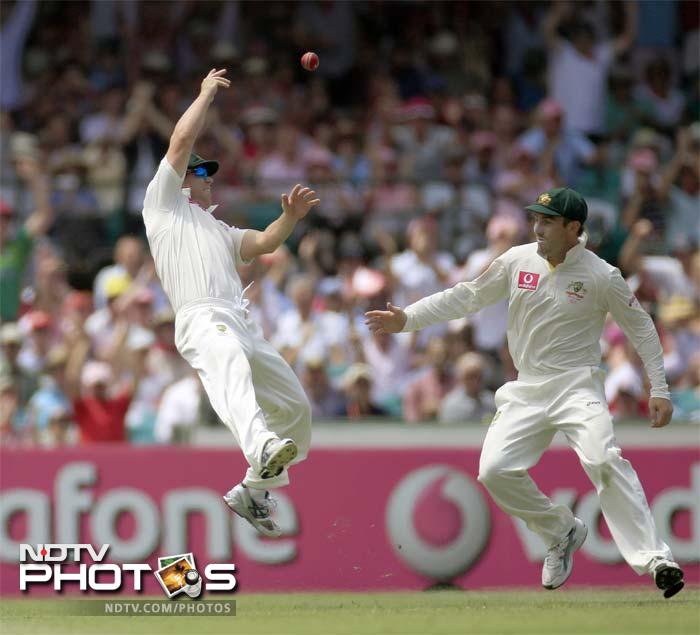 While Team India held the edge at several moments in the first Test at Melbourne they never looked in contention at Sydney. The massive loss of an innings and 68 runs in the second Test has put India 2-0 down in the four-match series against Australia. We look at the things that went wrong for India. (All AP and AFP Images)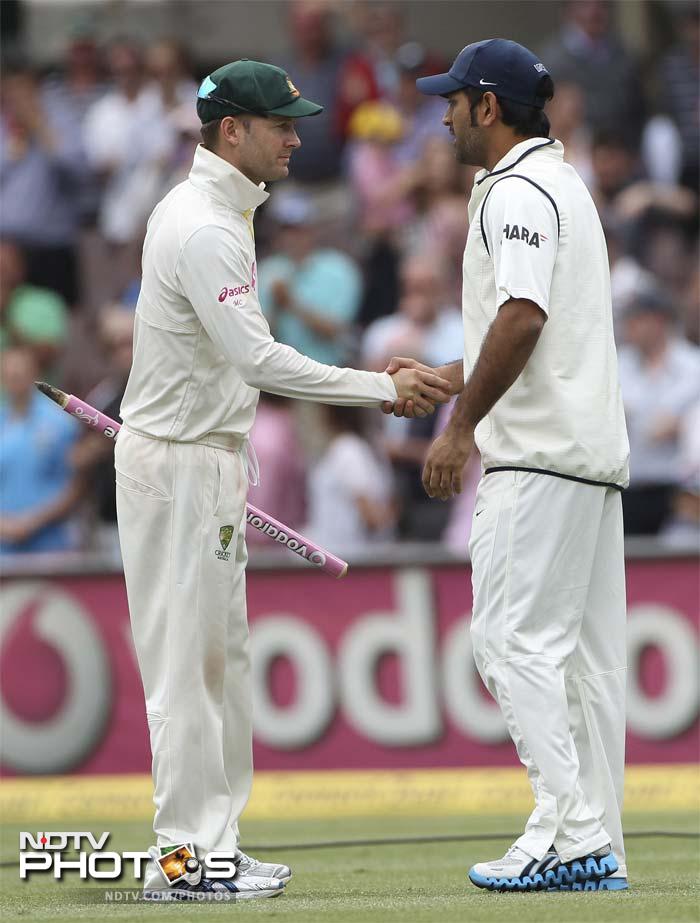 <b>Toss travail:</b> The coin landed in India captain MS Dhoni's favour but it may as well have not. He chose to bat despite the fact that the Sydney pitch usually offers assistance to fast bowlers at the early stages and eases out later. Result: India were bowled out for 191 in 59.3 overs on Day 1.
<b>Opening woes:</b> India have failed to get a solid opening on this tour. In the past whenever India have done decently on the Aussie soil a lot of credit has gone to the opening pair who have dug it out long enough to prevent the middle-order from facing the new ball. Gautam Gambhir has been going through a lean patch and although he did manage to score 83 in the second innings this time Virender Sehwag was out early.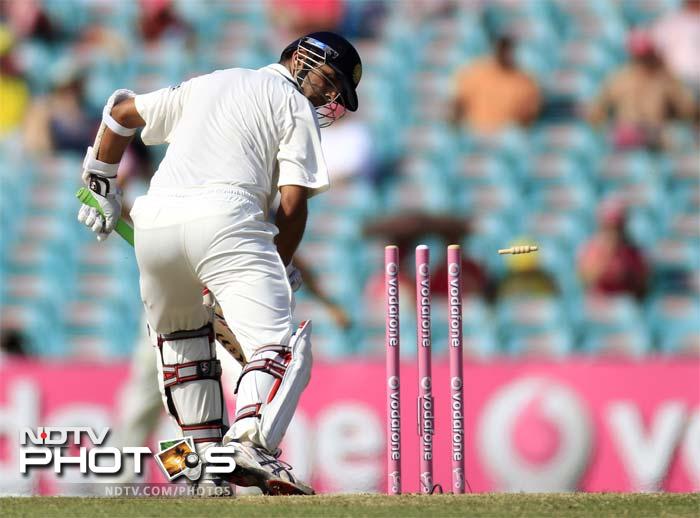 <b>Batting capitulation: </b> Barring master blaster Sachin Tendulkar, none of the Indian batsmen have looked comfortable at the crease. Not Rahul Dravid, who until the Australia tour had been in fabulous form and not VVS Laxman, who has always hit purple patch against Australia. At one stage in India's second innings in Sydney the only point of interest was whether they would register their first 300-plus score of the series.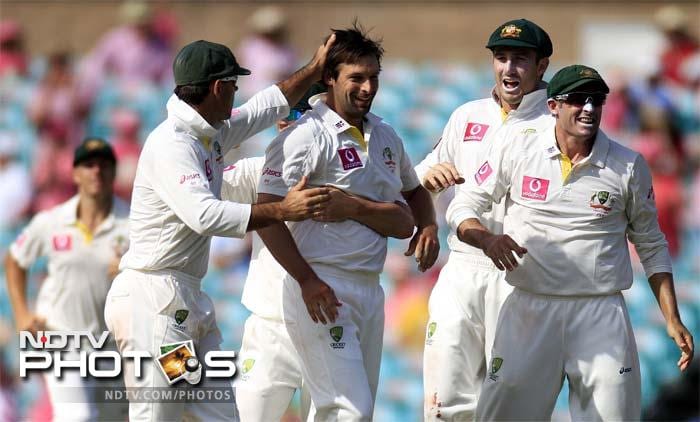 <b>Tamed by Oz pacers:</b> While India's famed batting line-up continued to misfire, Australia's pace attack continued to hit the bulls eye. Ben Hilfenhaus took eight wickets while Peter Siddle and James Pattinson had five for the match. Australian batsmen showed the pitch was easy to bat on but their bowlers displayed that it was still possible to claim wickets with a good line and length.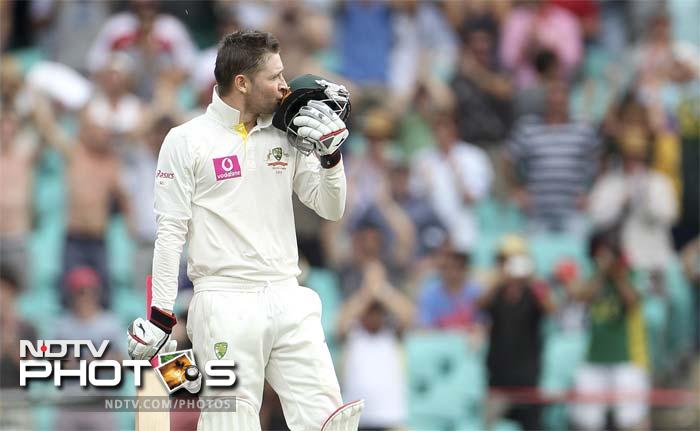 <b>Pup becomes 'Top Dog':</b> Australia were placed precariously at 37/3 when Michael Clarke joined Ricky Ponting at the crease. He not only stood his ground to avert an Aussie collapse but carried on batting for almost five-and-a-half sessions to notch up his maiden triple ton. His score - 329 not out.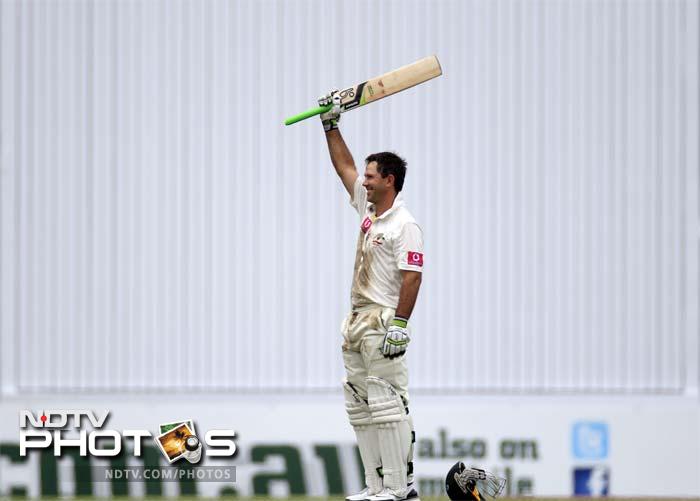 <b>Return of Oz old men:</b> There were calls to drop the 'Big Daddies' of the Australian team. However, Ricky Ponting and Michael Hussey, both slammed centuries to lend the perfect support to skipper Clarke and help the team post a mammoth total of 659/4. The duo not only silenced their critics but also justified Clarke's faith in them.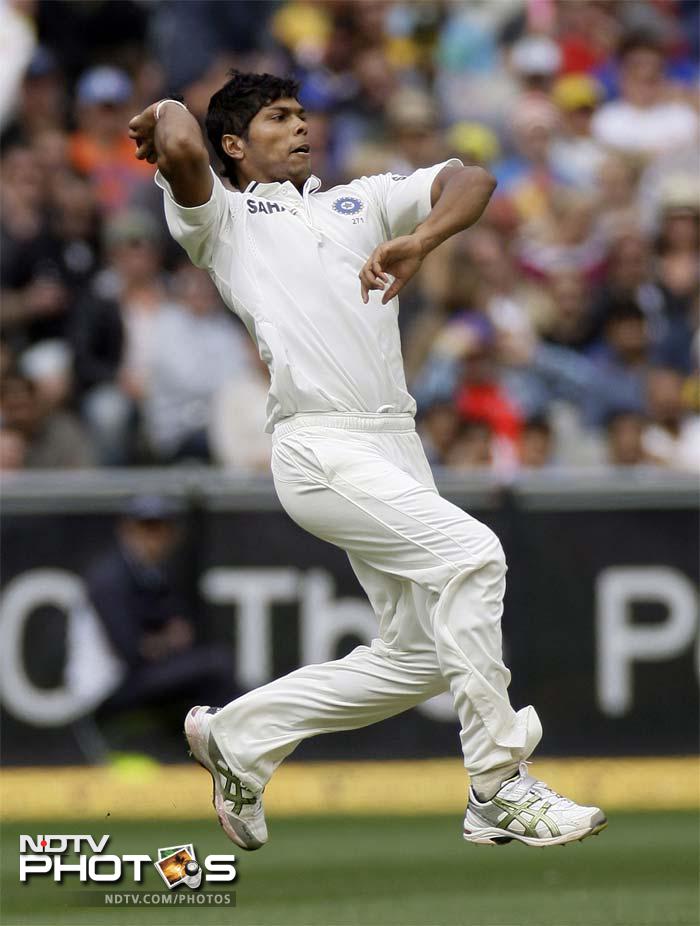 <b>Toothless bowling:</b> Umesh Yadav impressed at Melbourne while Zaheer Khan looked at his best when he picked up three early wickets to put Australia at 37/3 in the first innings. However, that's where it all came to a stop. Indian bowlers managed to take only one Australian wicket thereafter while conceding 622 runs. They had no answer to Clarke, Hussey and Ponting's willow power.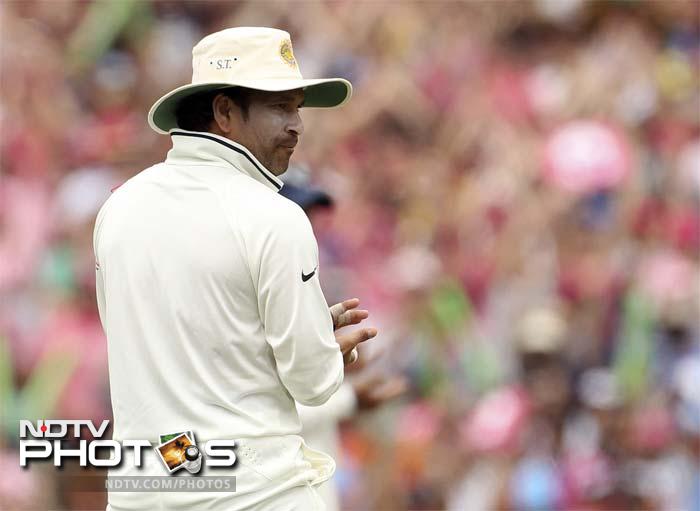 <b>Lethargic on field:</b> Drooping shoulders, lack of drive and dive and missing intent and intensity were few of the clearly evident things on the field. Team India has never been the most athletic of sides but it is important for a team to keep up its fighting spirit when the chips are down. India clearly lacked that.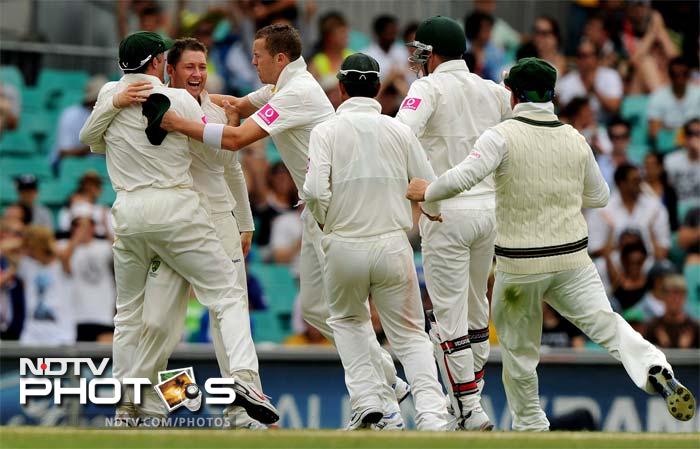 <b>Captain Clarke conquers:</b> If his 329 won him applause, his declaration at the stage when he had a chance to break Brian Lara's world record score of 400 won the Australia skipper even more appreciation. Putting the team ahead of personal glory got him bonus points. His captaincy has been bang on in the series. Be it the bowling changes, the field placements or keeping the faith with senior players, Clarke has hardly put a foot wrong in the series so far.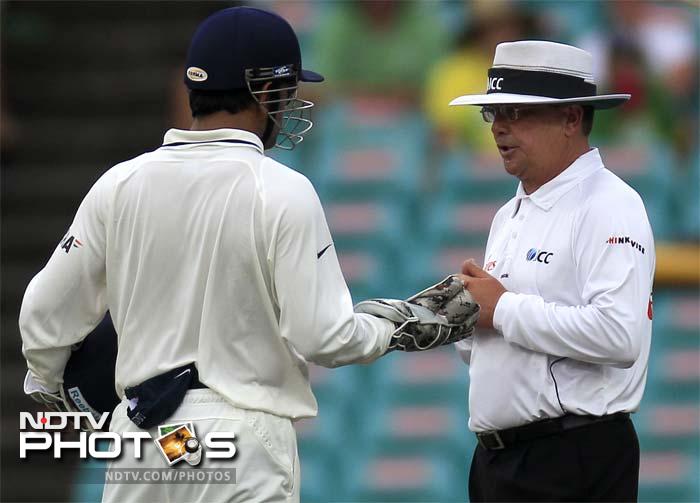 <b>Dhoni baffles:</b> Clarke's counterpart MS Dhoni has gone from being Captain Cool to Captain Clueless. His leadership skills are being questioned as are his field placements. His captaincy has lacked spark and he has failed to bring out the best in his men.