India vs Australia: 3rd Test, Day 2
A topsy-turvey Saturday eventually ended in Australia's favour as though Indian bowlers reclaimed themselves, batsmen continued to rush back to the pavillion in a hurry. A look. (AFP and AP images)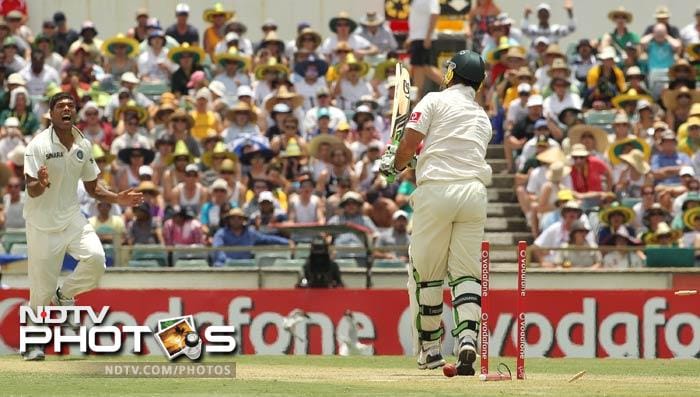 A topsy-turvey Saturday eventually ended in Australia's favour as though Indian bowlers reclaimed themselves, batsmen continued to rush back to the pavillion in a hurry. A look. (AFP and AP images)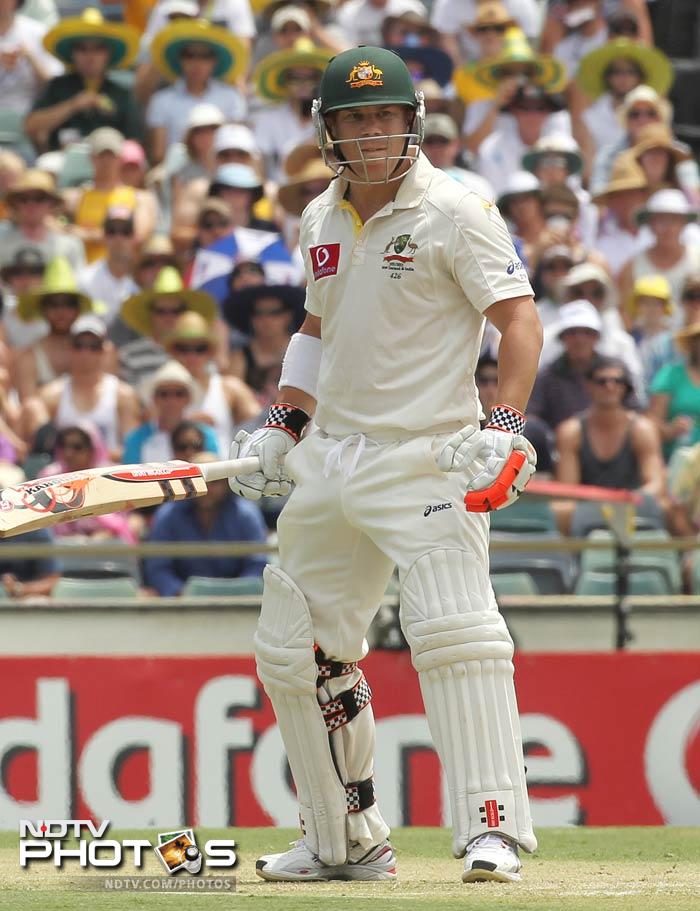 David Warner was at his best and began the day as if he had never left. He struck boundaries at will and brought up his 150 off 128 deliveries to frustrate India.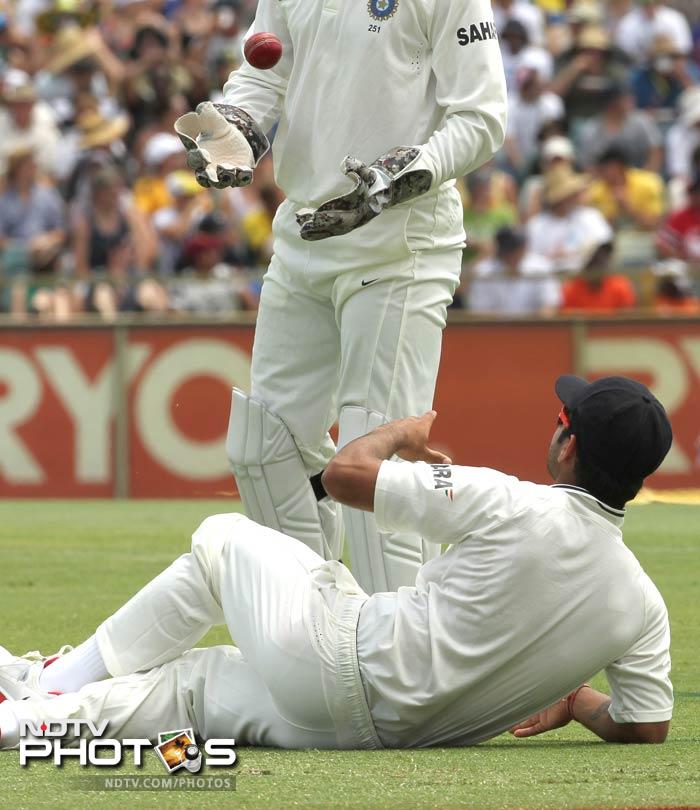 To add insult to injury, Virat Kohli and his 'bad luck' dropped Warner off the bowling of Zaheer, a chance not too difficult by slip-fielding standards.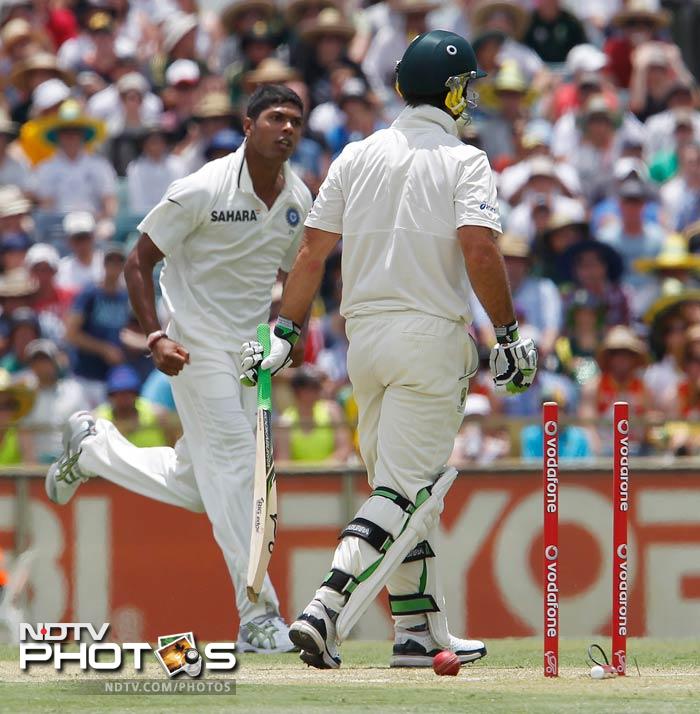 It was Umesh Yadav who finally got India the breakthrough. Cowan had raced past his fifty but was stopped on 74 when he was bowled by the Vidarbha bowler. Umesh struck again when he removed Shaun Marsh on 11.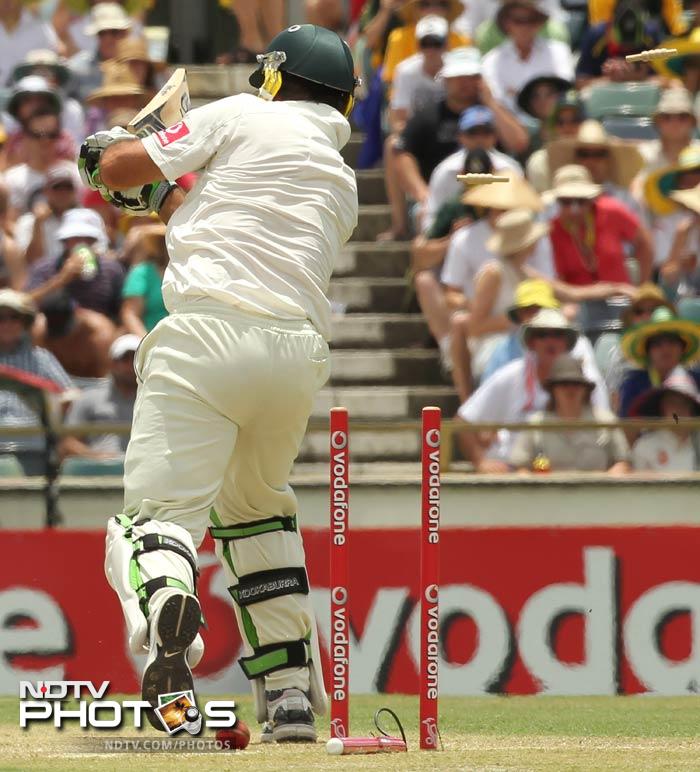 Sniffing a chance to salvage pride, Umesh got the better of Ricky Ponting's defence and the stumps were uprooted to reveal a sorry state. Australia took lunch at 256/3.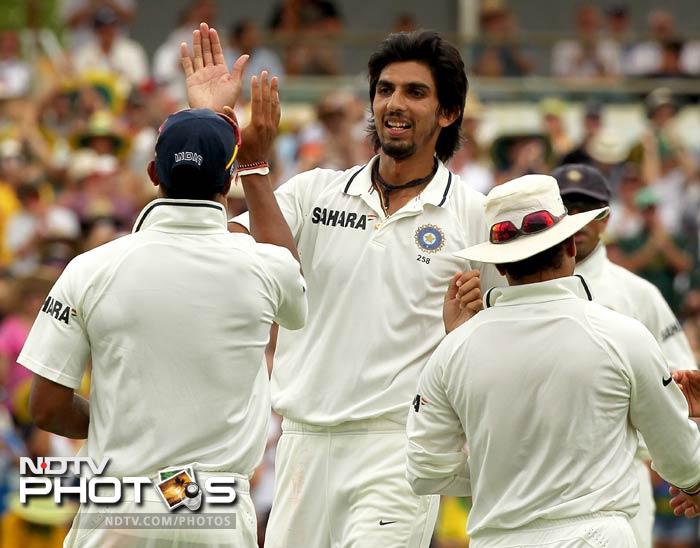 The biggest wicket of the day came when Ishant forced Warner to mistime for the ball to find Umesh at long-on.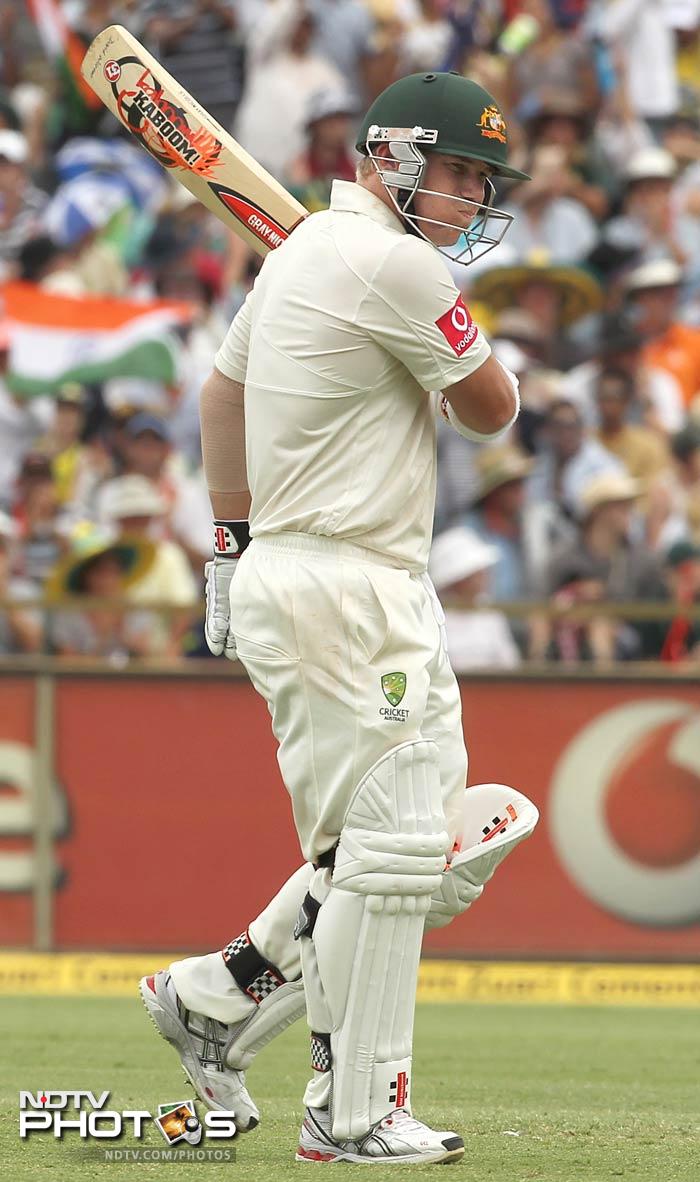 Warner scored 180 and had 17 boundaries and 4 sixes in his heroic innings.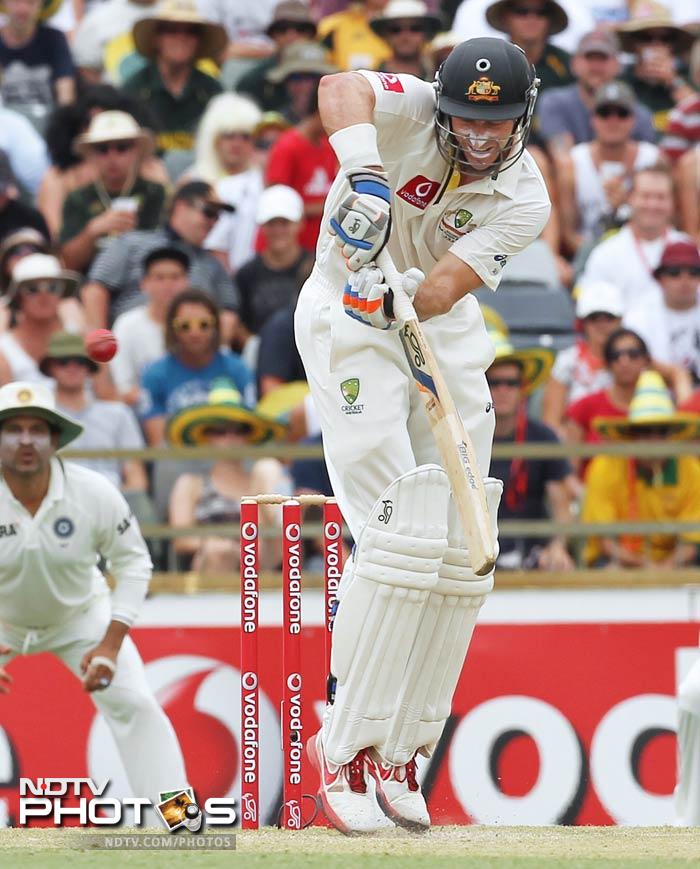 Michael Clarke (18) and Michael Hussey (11) failed to last for long without Warner at the opposite end.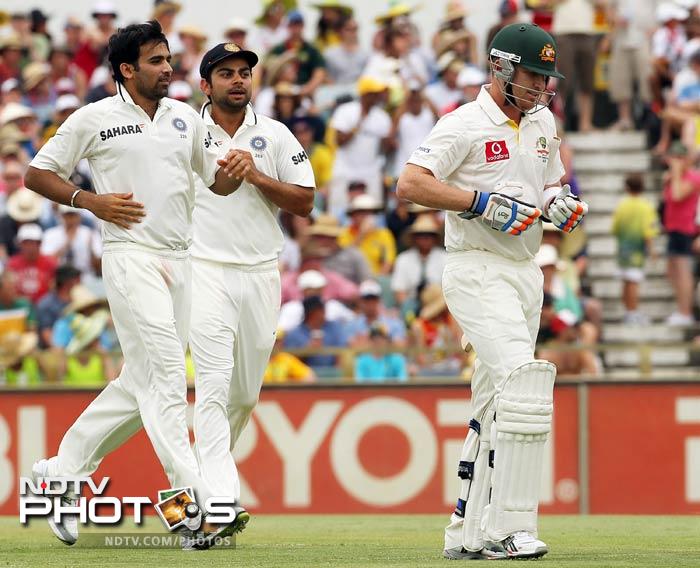 Zaheer, who had already claimed Clarke, got rid of Brad Haddin on a duck. Vinay Kumar removed Hussey.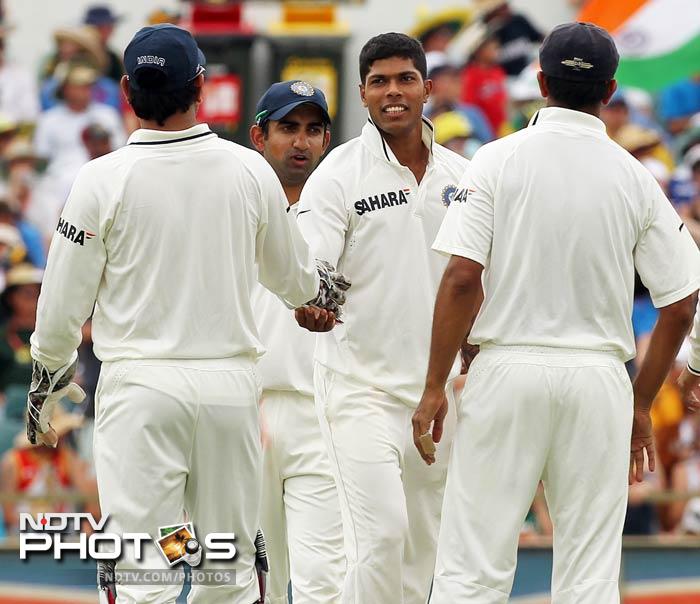 Umesh Yadav returned from here and wrapped the tail. Australia lost 7 wickets for 79.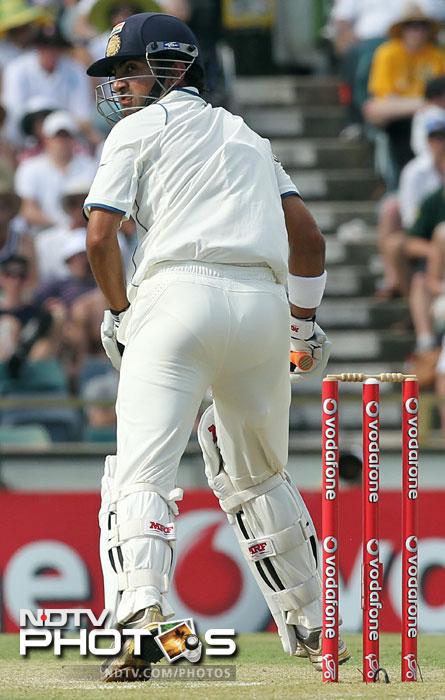 India returned the favour however, in kind. Gautam Gambhir was the first to fall. He was removed by Mitchell Starc on 14.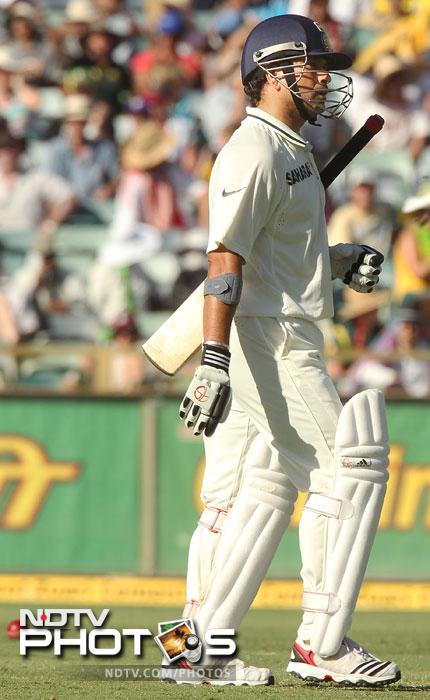 Sachin Tendulkar too could not last against young Starc although he was not too pleased with the LBW decision against him on 8.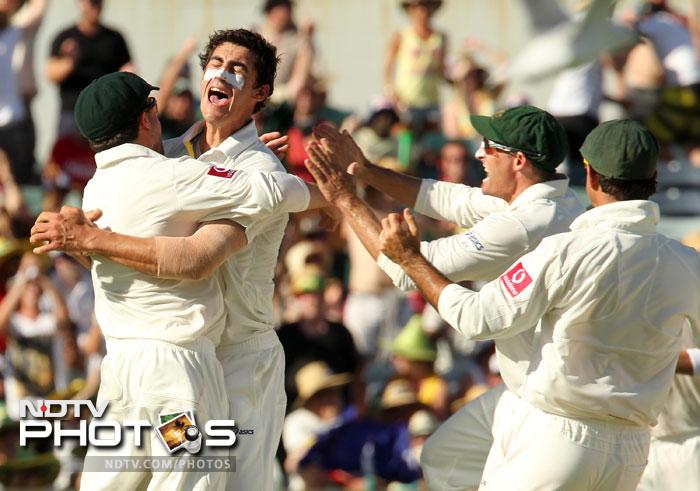 Starc claimed two and paved the way for his fellow bowlers. 2 more wickets fell in the day as India finished on 88/4 in the second innings, trailing Australia by 120.