German Grand Prix: Qualifying session
Ferrari's Spanish driver Fernando Alonso blazed on the German track to secure the pole position, ahead of Sebastian Vettel and Mark Webber. (Webber has a five-place penalty). (AFP images)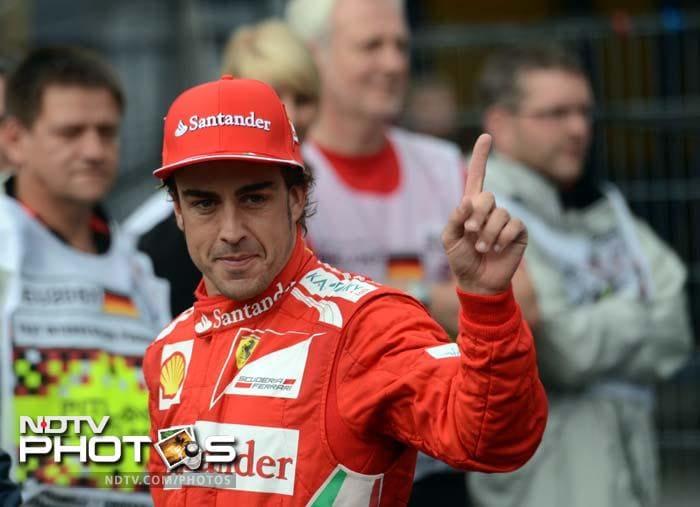 Ferrari's Spanish driver Fernando Alonso blazed on the German track to secure the pole position, ahead of Sebastian Vettel and Mark Webber. (Webber has a five-place penalty). (AFP images)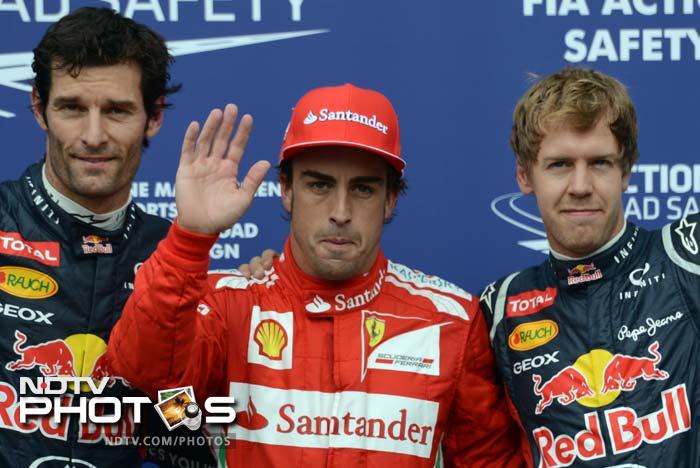 Mark Webber (left) was hit by a penalty due to a gearbox change and Michael Schumacher will now start the race from the third spot.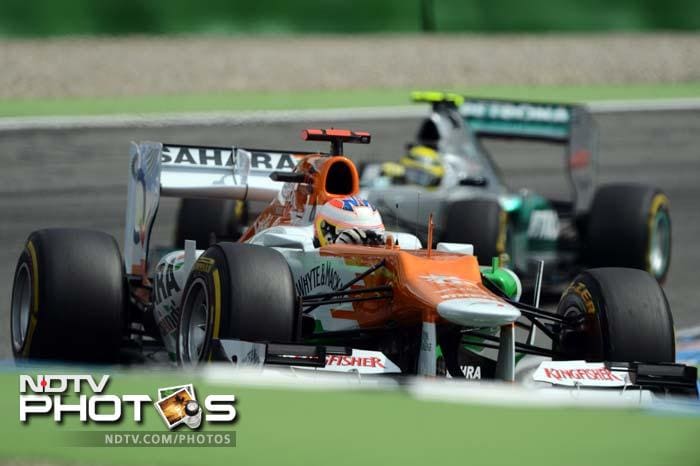 Sahara Force India's Nico Hulkenberg is a stunning fourth on the grid with the fifth fastest time. Teammate Paul di Resta is ninth.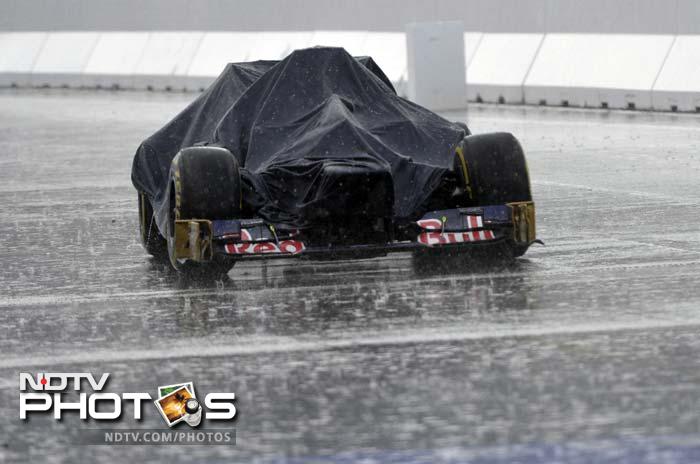 The wet conditions proved to be a little challenging for some drivers.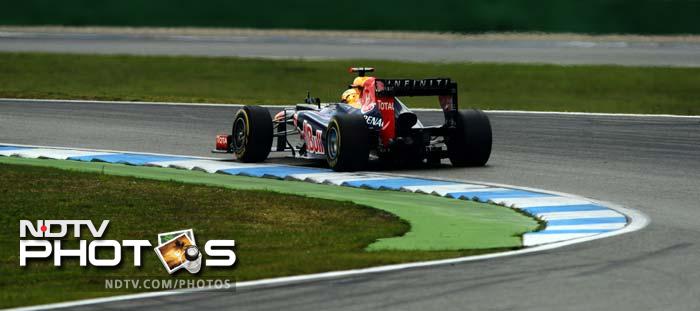 Vettel puts his car to the test on his home track.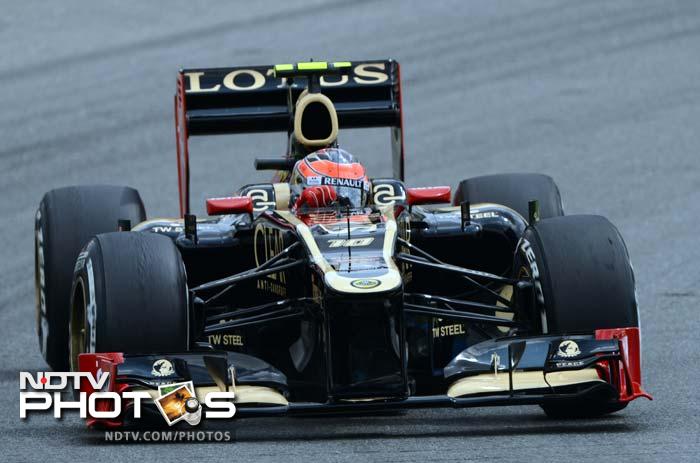 Lotus F1 did not have a great day in the wet conditions. While Kimi Raikkonen will start Sunday's race from the 10th position, Romain Grosjean is well down the field and will start from the 19th spot.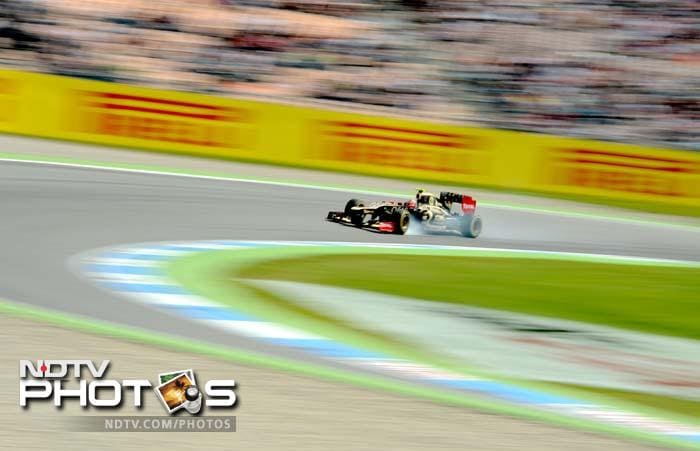 Lotus F1 Team's Finnish driver Kimi Raikkonen in action during the qualifying session.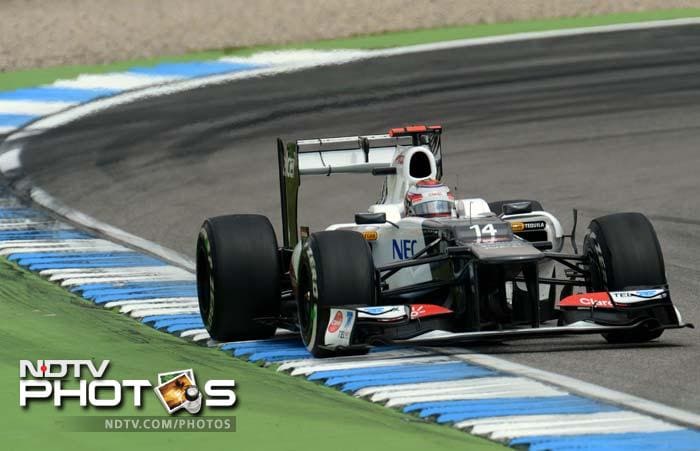 Sauber team has Sergio Perez in the 12th position and Kobayashi a place behind him.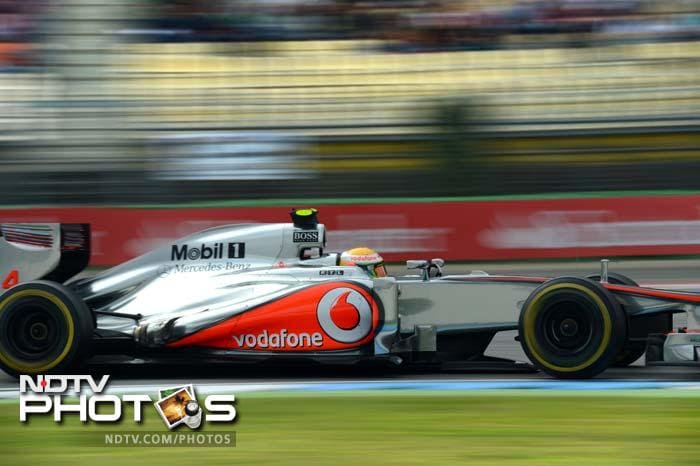 The two McLarens would feel something better could have come as they ended the day as the seventh and eight fastest - Jenson Button being slightly better than Lewis Hamilton.