Button conquers rain and Vettel
The Canadian Grand Prix saw heavy rains lash the track throughout the Sunday race. It was far from being a damp squib however as Jenson Button sneaked between the Red Bull's to claim the trophy. A look at the race: (AP and AFP photos)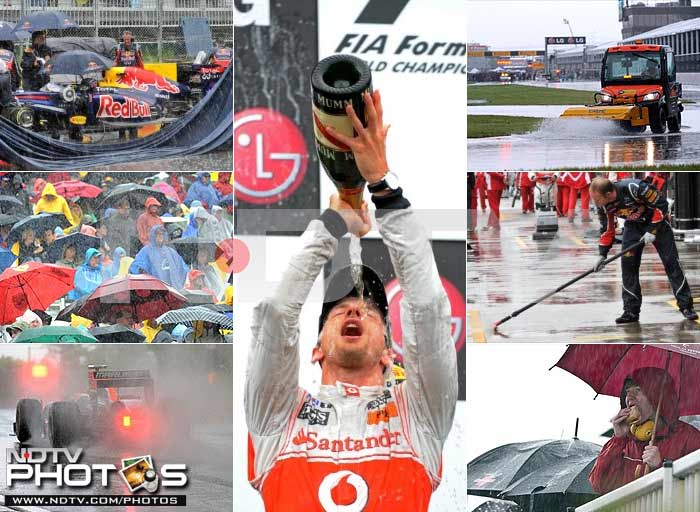 The Canadian Grand Prix saw heavy rains lash the track throughout the Sunday race. It was far from being a damp squib however as Jenson Button sneaked between the Red Bull's to claim the trophy. A look at the race: (AP and AFP photos)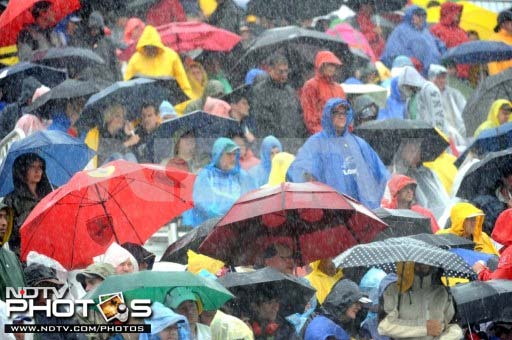 Light showers were predicted for the race at the Île Notre-Dame track in Montreal. What unfolded though was rain in full fury as the fans came prepared for the worst with their umbrellas.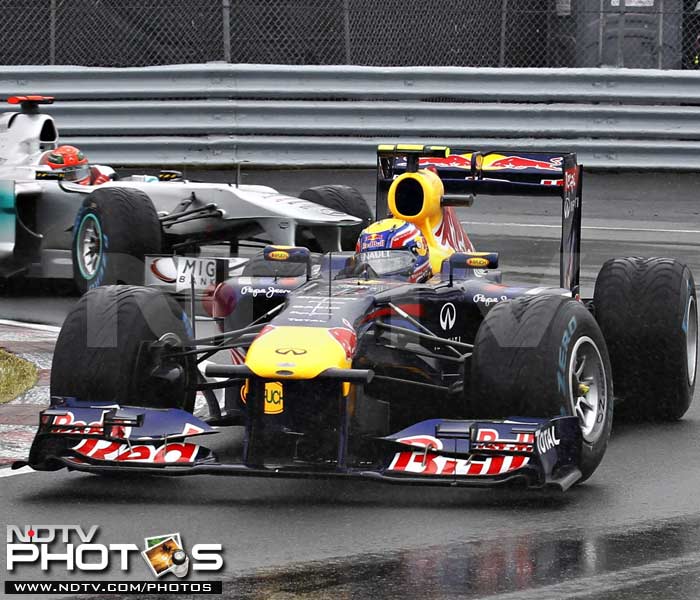 Sebastian Vettel placed himself on the pole position and led the race for a considerable period of time.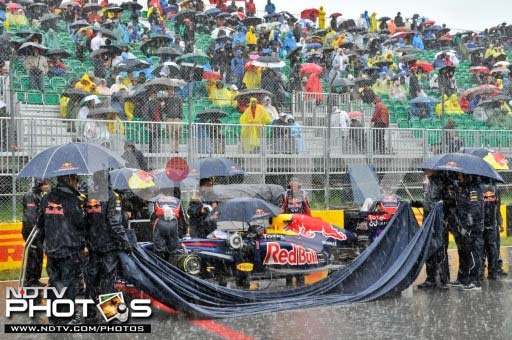 Light showers though began soon enough as pit stops were taken thick and fast by the competing drivers.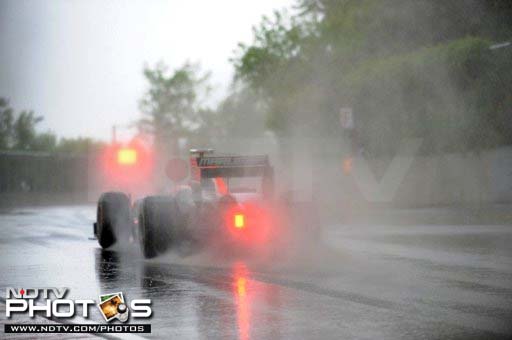 The safety car soon came out and the race was suspended for a bit due to the intense rain and falling visibility.
In one of the conversations between Vettel with his team, the German in fact said that the section between turn 9 and turn 13 had become 'undrivable.' This was in the 23rd of the 70-lap race.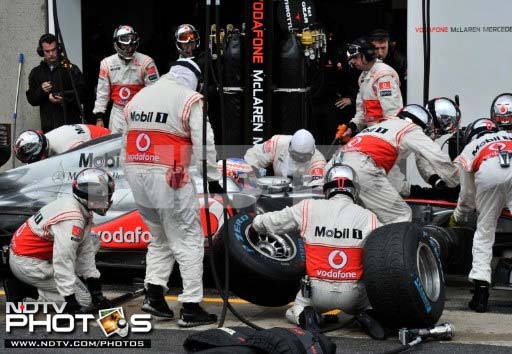 Britain's Button though came in and got himself a set of full wet tyres at the end of the 20th lap along with many others. His teammate in Lewis Hamilton had already crashed out in the seventh lap.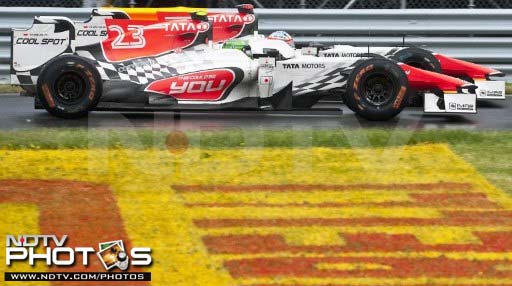 The rest of the field had a mixed day as the HRT F1 team eventually had both it's drivers - Vitantonio Liuzzi and Narain Karthikeyan - finish the race in the 13th and 14th position respectively.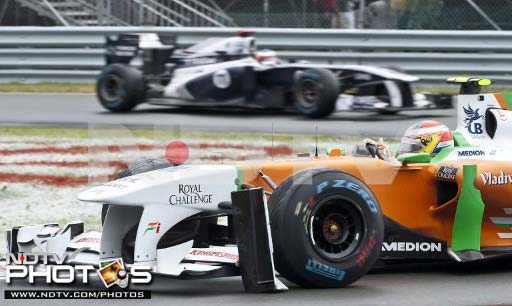 Force India on the other hand has a forgetful race. Adrian Sutil retired while Paul di Resta (in pic with a damaged nose) came in last, almost 3 laps behind the winner.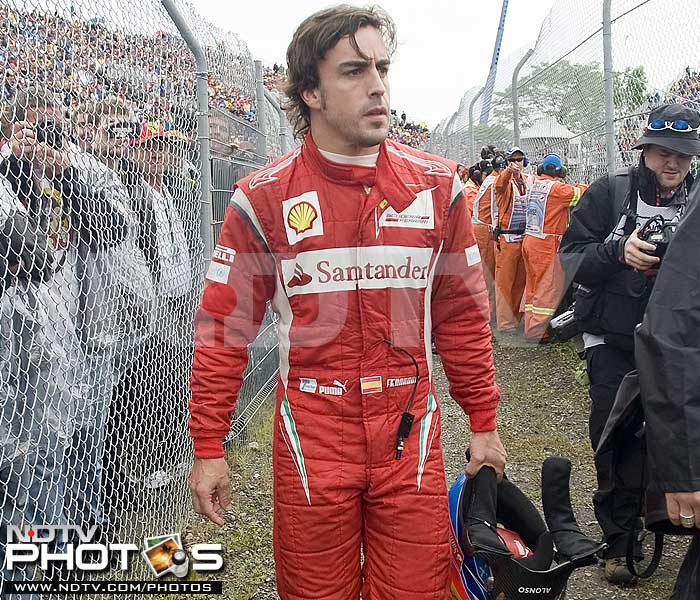 Fernando Alonso for Ferrari also could not finish the race as he crashed out in the 38th lap after a collision with Button.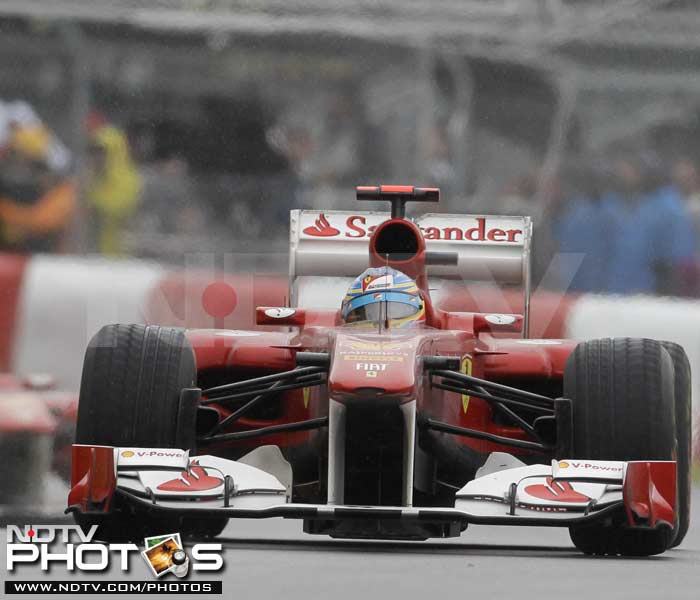 The race though was all about the drivers in the front as Felipe Massa in the other Ferrari finished on the sixth spot.
The final lap though was the deciding one as Button made full use of DRS to put pressure on Vettel and took the lead and crossed the finish line first. He had earlier used DRS equally well to overtake Michael Schumacher who finished on the fourth spot.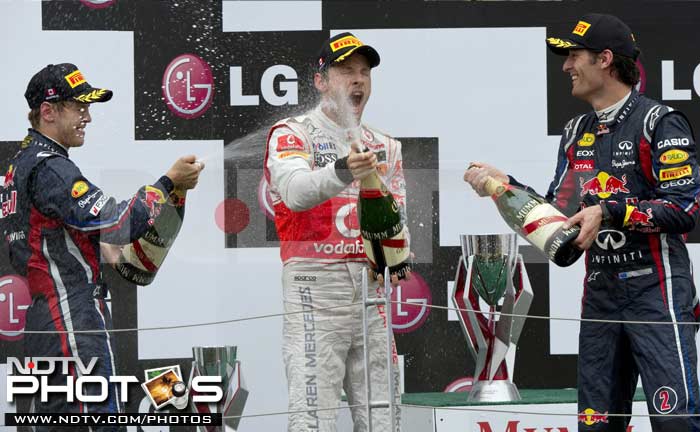 While Button took the first spot, Vettel and Webber made it to the podium as well. Schumacher finished fourth while Vitaly Petrov came fifth in his Renault.