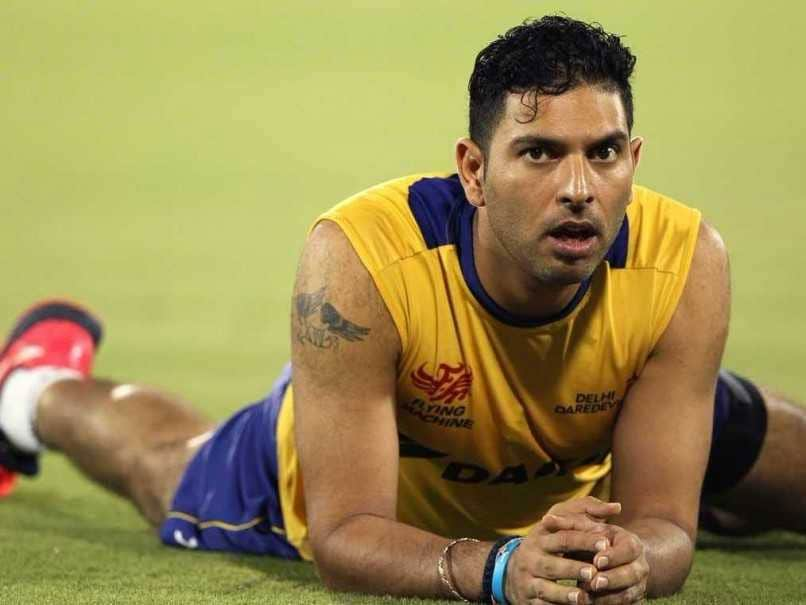 Yuvraj Singh will be playing for Kings XI Punjab in this year's Indian Premier League.
© BCCI
Discarded India batsman Yuvraj Singh is still looking to make a comeback into the Indian side and feels that he still has a couple of years of cricket left in him. Yuvraj has been in and out of the Indian side ever since he recovered from cancer and lost his place to the likes of Manish Pandey and Kedar Jadhav but the swashbuckling left-hander is optimistic of making a comeback. Speaking to Sportstar Live, Yuvraj touched upon a lot of things and revealed his retirement plans. "Commentating is not my forte. Cancer (YouWeCan Foundation) is going to be my area of work in the future. I love supporting young kids, I like interacting with the younger generation. Coaching is in my mind. I would identify underprivileged kids and focus on their sport and education. Education is as important as sport. You need to focus on both. Sport should not come at the cost of education," said Yuvraj.
Asked about when he plans to retire, Yuvraj said, "I don't want to leave the game with any regret, thinking I should have played for some more years. I want to go when I feel it is the right time to go, when I feel I have done my best and I could not have done any more than this. I am still playing because I am enjoying playing cricket, not just because I have to play for India or I have to play the IPL. The motivation is definitely to play for India. I feel two or three IPLs are left in me.
"The journey has been nice. I have been a fighter, taking on tough situations. I like being a pillar of strength to people, for those suffering from cancer or going through other issues in life. I want to be known as someone who never gave up. Whether I play for India or not, I will give my 100 per cent on the field."
Yuvraj was sold at his base price in the IPL Players Auction held in Bengaluru on January 27, 28 and will be seen playing for Kings XI Punjab.