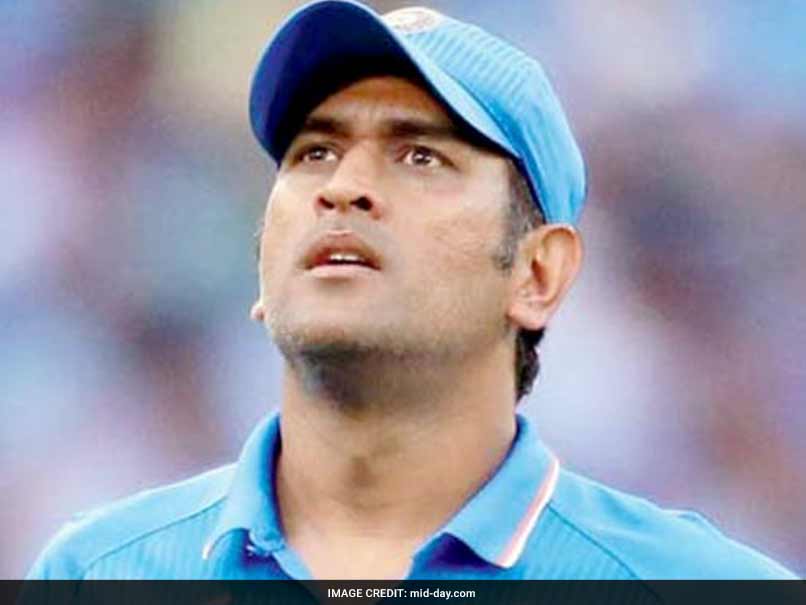 MS Dhoni stepped down as India's limited-overs cricket captain.
© Mid-Day
There is a lot of speculation regarding the international career of former India skipper MS Dhoni. While many experts and even his childhood coach Keshav Banerjee feel that the Champions Trophy, to be held in three months' time, will decide the fate of India's most successful cricket captain, Mahi it seems doesn't share their opinion.
Fresh from leading Jharkhand to the semi-finals of the premier domestic one-day tournament -- the Vijay Hazare Trophy, Dhoni has clarified that he has no intentions of retiring anytime soon.
Reacting to stories about him retiring after the Champions Trophy, he said, "I can easily go beyond World Cup 2019."
The 35-year-old, who gave up limited-overs captaincy at the start of the year, spoke about his plans of playing beyond the 2019 World Cup during a promotional event in Delhi on Thursday.
Speaking at the event, the wicketkeeper-batsman talked about his fitness levels and more. He admitted that injuries were something he couldn't control, but expressed confidence that he would keep playing beyond the 2019 World Cup in England.
When asked about whether he is 100% likely to play in the 2019 World Cup, Dhoni replied, "There's is nothing called 100 per cent. The reason being, we are in 2017, 2019 is two years. A lot can change in two years, especially when you have played cricket for over 10 years and seeing India cricket team's schedule, it is a very tough schedule. Uske baad aap thode vintage car ban jate hai (After that you become a vintage car).
"A lot of caring is needed. Sitting how I am today, yes, the way I am today, I can easily go beyond that (2019 World Cup)."
(This story has not been edited by NDTV staff and is auto-generated from a syndicated feed.)