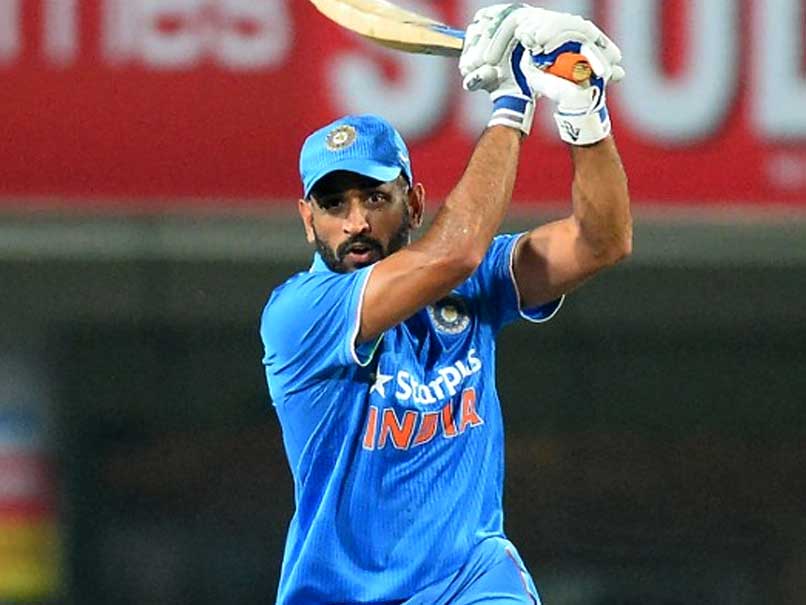 The Supreme Court said it was not deliberate or malicious intent of Dhoni to hurt religious sentiments.
© AFP
Supreme Court on Thursday quashed a criminal case against Mahendra Singh Dhoni in a case related to hurting religious sentiments. The case was related to Dhoni being portrayed as Lord Vishnu on the cover of a magazine. The top court observed that there was no deliberate or malicious intent on Dhoni's part and no case had been made out.
Supreme Court observed that it would be travesty of justice if Dhoni was prosecuted as he didn't do anything with malicious intent.
The top court also quashed the case against the editor of the magazine in question.
The case was registered at Anantpur in Andhra Pradesh.
The top court took Dhoni's petition for quashing criminal proceedings against him for allegedly hurting religious sentiments by portraying himself as a God on a magazine cover.
The top court had already quashed the case against him in Karnataka and Dhoni then moved the court to quash another FIR filed by a different person.
The Supreme Court had, on September 5, 2016, cancelled criminal proceedings against Dhoni in a case in Karnataka that accused him of hurting religious sentiments by being featured as Lord Vishnu in a business magazine.
A bench headed by Justice Ranjan Gogoi granted relief to Dhoni after noting that the trial court in Karnataka erred in summoning the cricketer without following the due procedure of law.
"We interfere with the order of the High Court and quash the proceedings including the summoning order against the accused... we have taken note of the complaint and the offence alleged while passing this order," the bench had said.
An edition of the Business Today magazine had in April 2013 shown Dhoni as Lord Vishnu with many hands holding, among other things, a shoe, in an article titled 'The God of Big Deals.'
(With inputs from A. Vaidyanathan)