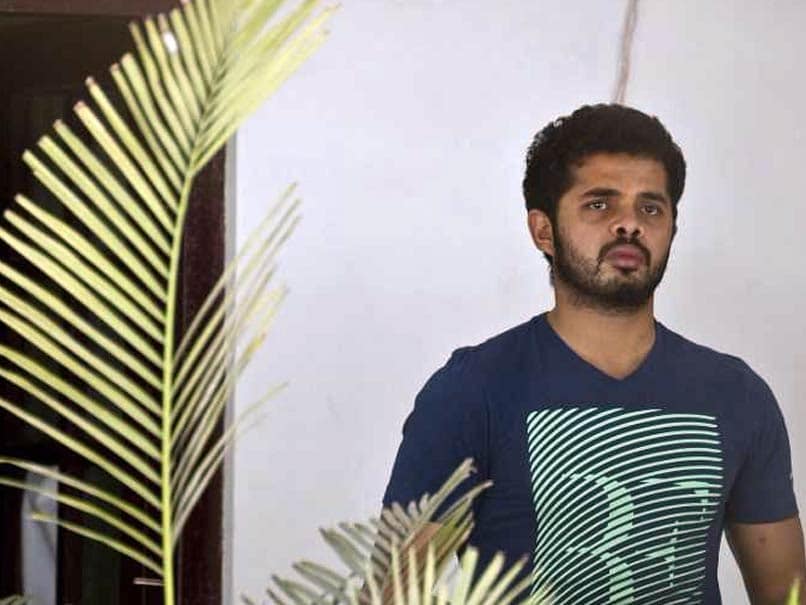 S Sreesanth said his priority was to get match fitness and play Ranji cricket.
© AFP
S Sreesanth's cricketing career was given a lifeline when the Kerala High Court on Monday lifted the life ban imposed on him by the Board of Control for Cricket in India (BCCI) in the wake of the 2013 IPL spot-fixing scandal. In his order, Justice A Muhamed Mustaque also set aside all proceedings against Sreesanth initiated by the Indian cricket board. Speaking exclusively to NDTV after the court's decision, Sreesanth kept his hopes alive of making a comeback, saying that he wanted to play Tests for India again and he had 3-4 years of cricket left in him.
"I want to play Test cricket again, I still have three to four years of cricket left in me," Sreesanth told NDTV.
"I am glad to be back where I belong. Hard times come and go. My aim is to get match fit now and I will prepare for Ranji cricket."
The 34-year-old fast bowler said that he had already been practicing and now needed to prove himself.
"I am bowling. I have a small indoor net in my house and that is where I practice. I believe I got to prove myself," said the Kerala pacer.
The court had earlier sought the BCCI's stand on the plea by the cricketer challenging the life ban imposed on him.
The BCCI had filed a counter-affidavit on the issue in the court in response to the plea by Sreesanth, who had challenged the life ban despite a court dropping all charges against him.
It had said the question before the court was whether the petitioner (and other accused) was liable to incur penal consequences under relevant criminal statutes.
The standard of proof required under a penal statute was much higher than the proof required for a disciplinary inquiry, it had said.
All the 36 accused, including Sreesanth, Ankeet Chavan and Ajit Chandila, were let off in the spot-fixing case by a Patiala House court in July 2015.
The BCCI, however, had refused to alter its disciplinary decision even after the verdict.
(With PTI Inputs)