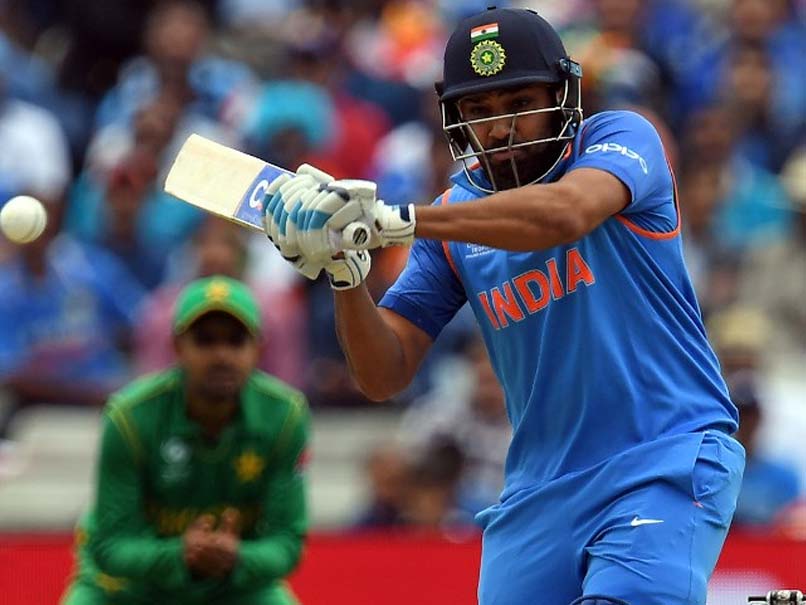 Rohit Sharma will be seen in action when India visit Sri Lanka later this month.
© AFP
The current Indian cricket team is fit and furious on the field. While the gym and off-field training are extremely important to compete at such a high level, diet and eating right plays a huge role in an athlete's life. There have been stories of Virat Kohli giving up his favourite home-cooked food to be able to maintain a strict diet which is essential in sports. But, it can get annoying when one is on a diet but everyone around you is gorging on goodies! India opener Rohit Sharma put up a picture on Instagram marking his and the wife's breakfasts. Rohit captioned it: "What her breakfast looks like and what mine looks like".
While Rohit was eating healthy as it seemed in the picture, wife Ritika's breakfast comprised what all food lovers would love to gorge on - chocolate!
The Mumbai Indians captain who led his team to victory in the Indian Premier League earlier in the year seemed to be having a breakfast of greens, juice and coffee. Ritika's meal seems to comprise chocolate pancakes and fried delicacies.
Rohit was rested for India's tour to the West Indies after working hard in the ICC Champions Trophy. He returned home after scoring two half-centuries and one hundred in the event.
He will, however, be seen in action when India visit Sri Lanka later this month for a full series. The neighbours will play 3 Tests, 5 ODIs and a single T20 from July end to early September.