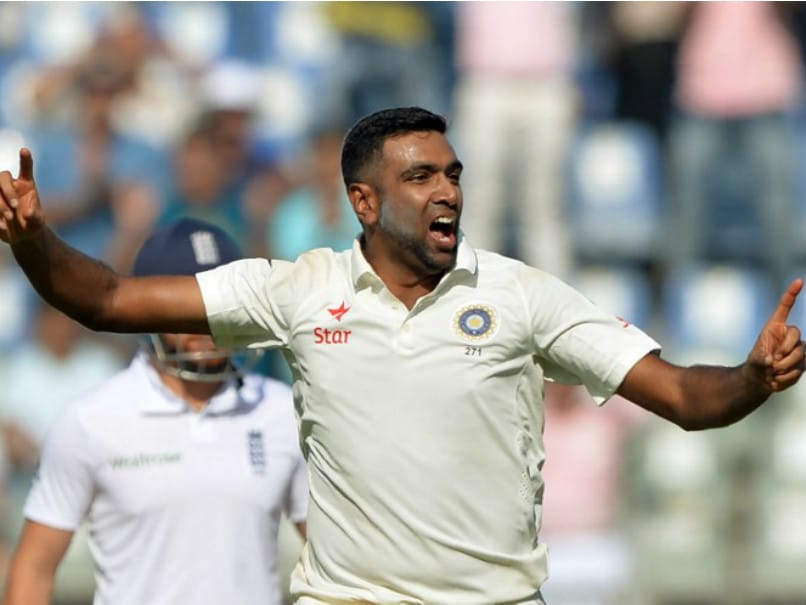 Ravichandran Ashwin is the current No.1 bowler and all-rounder in Test cricket.
© AFP
Ravichandran Ashwin has made a habit of bamboozling batsmen on the cricket field with his spin. He was on the front foot off the field too, hitting a Twitter troll out of the park. When the troll tried to rile the India off-spinner by asking him to learn a thing or two from England offie Moeen Ali, the 30-year-old responded with a stinging reply. Ashwin, who has been rested along with Ravindra Jadeja for the ongoing T20I series against England, took no prisoners and his epic one-liner was well received by the other Twitterati.
Moeen has done well in the first two T20s against India. He was given the 'Man of the Match' award for his figures of 2/21 in four overs in the first T20 that England won by seven wickets and put in another solid performance in the second T20I, accounting for the wicket of Yuvraj Singh and giving away just 20 runs in his four overs.
 
A Twitter user took the opportunity to tell Ashwin to learn something from Moeen's spell. But Ashwin didn't take the taunt lying down and told the Twitterati in question that he had tuned in to watch the India vs England 2nd T20I after Moeen's spell finished on purpose.
 
@ashwinravi99 are you watching @MoeenAli bowl, learn something as you are anyway not playing

— Rajath (@skrajath) January 29, 2017
@skrajath I tuned in after he finished his spell on purpose.

— Ashwin Ravichandran (@ashwinravi99) January 29, 2017
 
Other Twitter users quickly joined in the action.
 
@skrajath @ashwinravi99 @MoeenAli
Very sad to see some stupid idiot commenting on world's no.1 alrounder!!

— Akash vijay (@Akashvj98) January 30, 2017
@skrajath you first learn to respect a person who has won innumerable matches for Country..We are proud of @ashwinravi99.

— Dev Parakh (@devparakh) January 29, 2017
@ashwinravi99 @skrajath ashwin pajji is one of d best bowler of India,he doesn't need ur advice

— Manpreet Kaur (@preeti_kamboj10) January 30, 2017
@ashwinravi99 hahahah what a reply sir.clean bowled.keep it sir ur d best.

— Sujay Singh Rajput (@Srk2112Rajput) January 31, 2017
@skrajath our legend @ashwinravi99 wld even respnd to plastic ball players(terrace) like you! Be happy! go home ask for milk drink & sleep

— Kalyan prakash (@Kalyanprakash12) January 30, 2017
 
Ashwin, who currently is the No.1 Test bowler and all-rounder on the ICC Player Rankings, had a moderate outing by his very high standards in the recently-concluded ODI series against the English that India won 2-1.
 
He managed to take just three wickets in the three-match ODI series, going wicketless in the first and third ODIs. But to say that the lanky Tamil Nadu spinner needs a lesson from Moeen Ali might be stretching it a bit.
Ashwin's rustiness in the ODIs could be attributed to playing just five one-day matches in the past one year. Prior to the England ODI series, Ashwin had played just two ODIs in the last 12 months.
 
The India off-spinner will now be setting his sights on Australia, who come visiting for a four-match Test series starting next month. However, Ashwin will need to get his ODI bowling radar on track with the ICC Champions Trophy slated for June this year.