Watch out for these South Africans
Watch out for these South Africans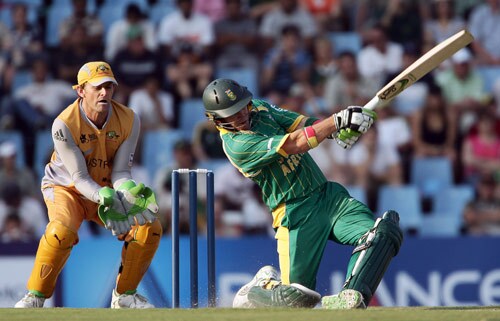 Abraham de Villiers
This 24-year-old hasn't had many summers with the national side but he's already said to be the next big thing in South African cricket.
His crisp stroke-play was best displayed in the World Cup game against the West Indies, when he hit a breathtakingly aggressive hundred – some of it on one leg after sustaining an injury. He doubles up as a wicketkeeper and a light-footed fielder.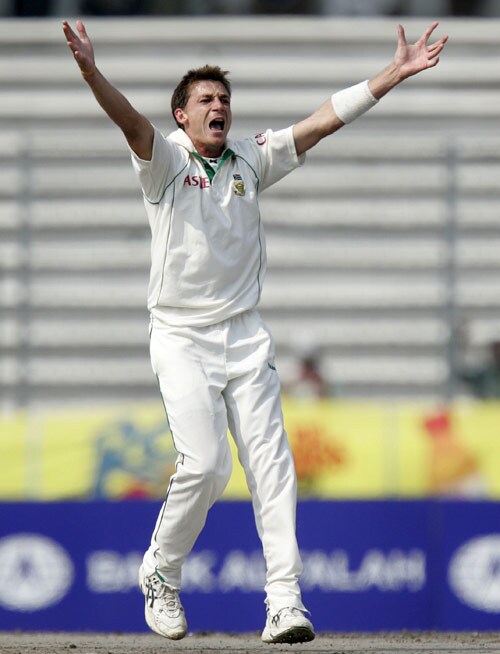 Dale Steyn
Twenty caps old and he already has 105 wickets in Test cricket. That includes a staggering 54 in the last 14 innings. He's the new pace sensation in world cricket, a genuine quick capable of setting up Test matches.
Just when you thought South Africa were on the wane after the retirements of Allan Donald and Shaun Pollock. India better watch out.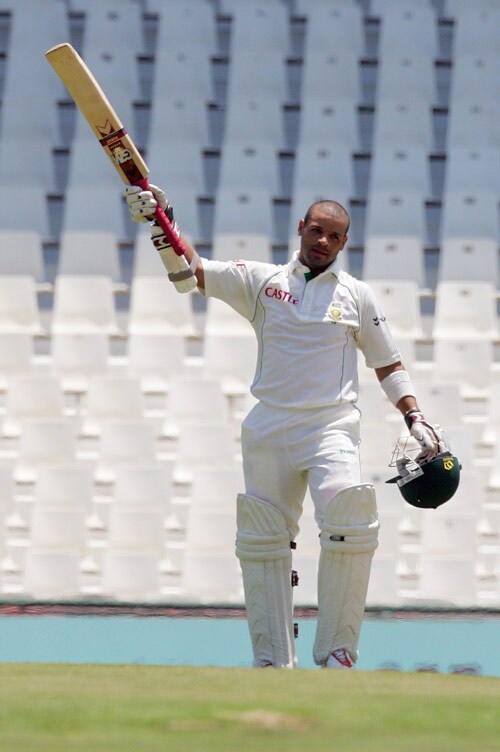 Ashwell Prince
He's no stranger to the Test cap, having had 38 of them already. But Prince was a late bloomer, having had to work hard to cement his side.
He was India's chief pain the last time the two sides met in a Test series. His 306 runs at a little over 60 was perhaps one of the reasons why India narrowly missed their first series win on South African soil.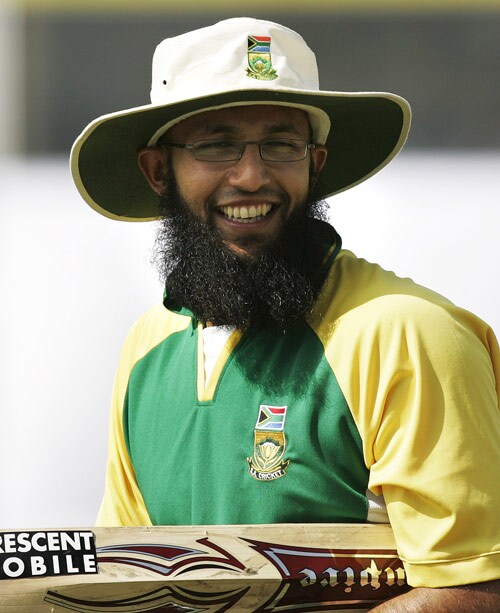 Hashim Amla
A run accumulator, he's made a name for feasting on Kiwi bowling. All his three Test hundreds are against New Zealand. Amla is a steadier batsman from the time he made his Test debut on Indian soil way back in 2004.
He didn't do too well then, and in the home series against India in 2006. With the weight of runs behind him in recent games, South Africa would need him to blunt Indian spin.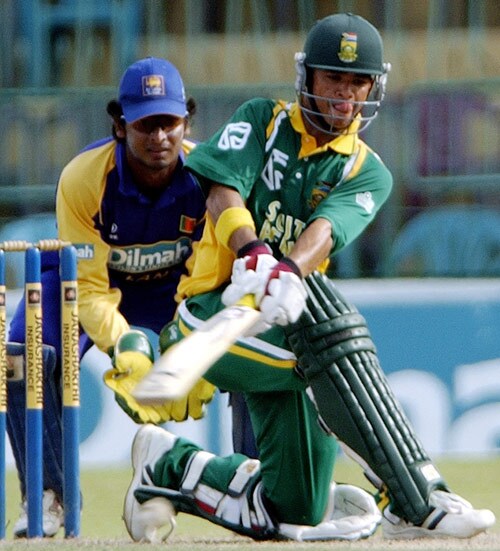 Jean Paul Duminy
The wiry youngster from Cape Town has been a quick riser. He has been impressive in the shorter format of the game, averaging 36 in 24 innings.
Not bad for a 23-year-old. He hasn't played Test cricket, but given this youngster's temperament, it could be a good time to throw him into the deep end.