MS Dhoni's soccer date with Didier Drogba
Indian cricket team captain MS Dhoni tries to get the ball past International football player from the Ivory Coast Didier Drogba and former India football captain Bhaichung Bhutia during their exhibition match in New Delhi. (AFP Photo)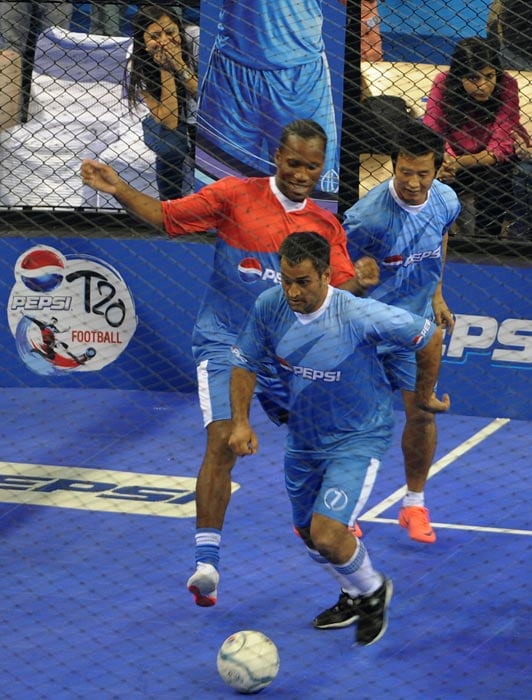 Indian cricket team captain MS Dhoni tries to get the ball past International football player from the Ivory Coast Didier Drogba and former India football captain Bhaichung Bhutia during their exhibition match in New Delhi. (AFP Photo)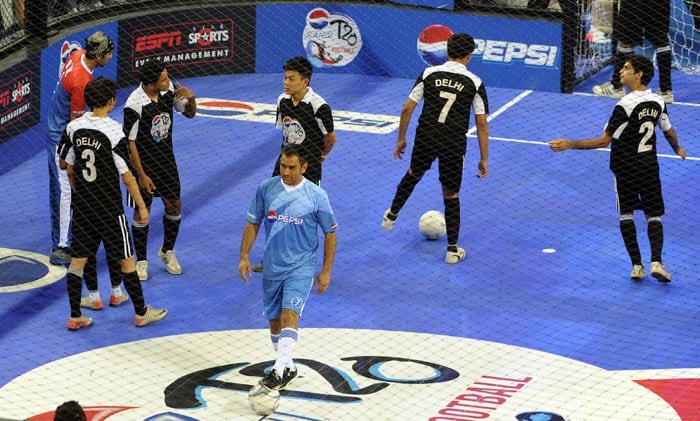 MS Dhoni during an exhibition football match with International football player from the Ivory Coast, Didier Drogba. Also seen here is Bollywood actor Ranbir Kapoor. (AFP Photo)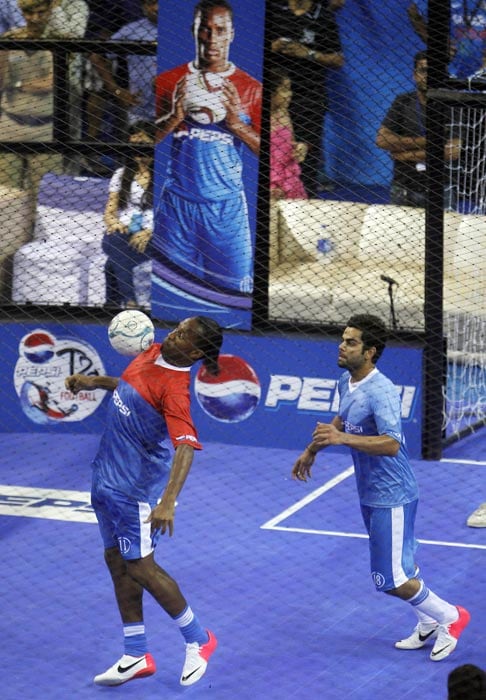 Virat Kohli, who was recently appointed deputy to MS Dhoni, was also seen at the event. (AFP Photo)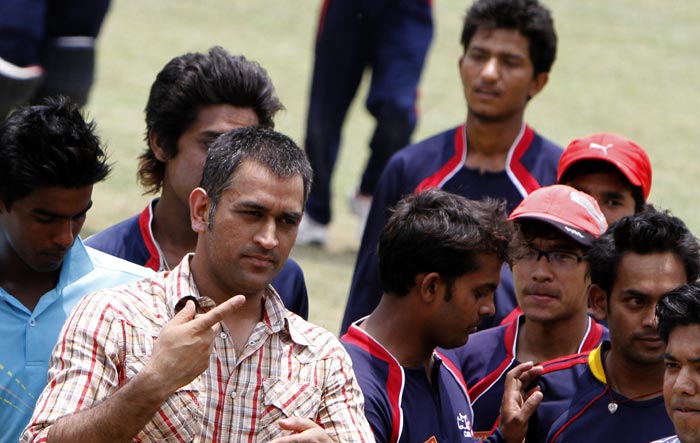 MS Dhoni has been appointed Ambassador of Nepal Cricket. Earlier, Dhoni also visited Kirtipur Cricket Stadium, situated in the premises of Tribhuvan University in Kathmandu.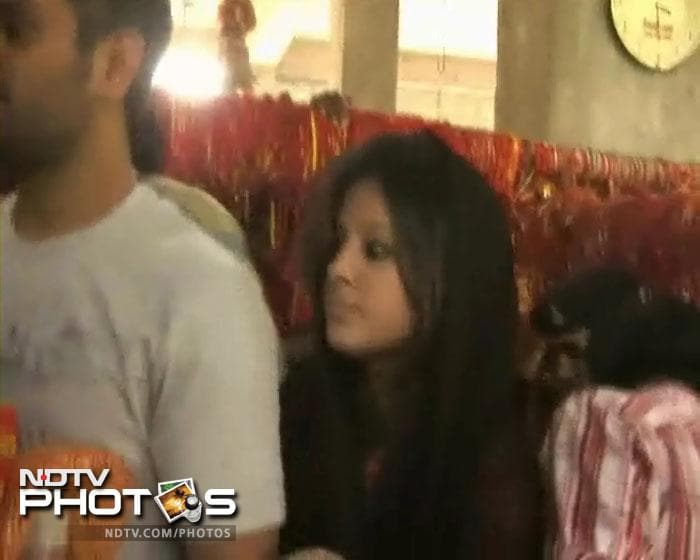 Indian captain Mahendra Singh Dhoni visited a Durga temple in Deori, Jharkhand with his wife Sakshi accompanying him.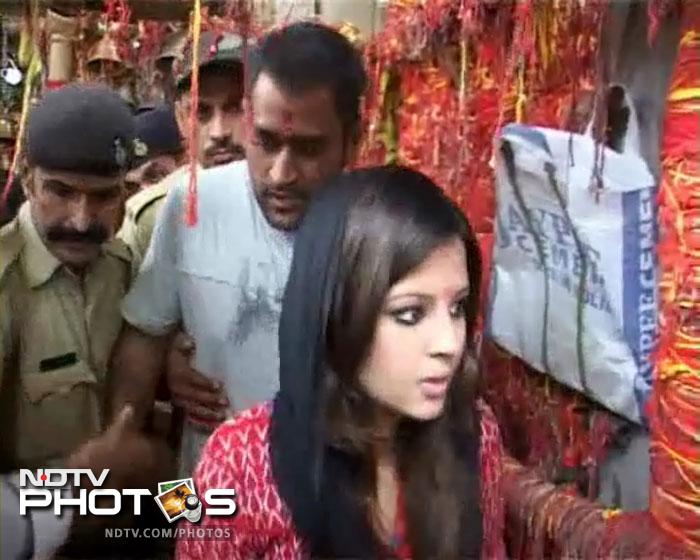 People offering prayers gathered to get a glimpse of their hero. Dhoni along with wife Sakshi prayed at the temple for around 20 minutes.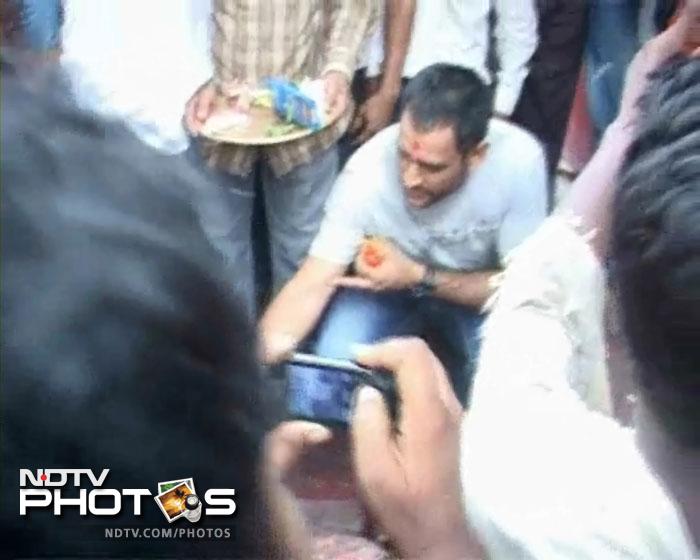 The swashbuckling Indian captain offered prayers at the temple.<br><br><b>Coming Up:</b> Dhoni casts his vote in Jharkhand by-poll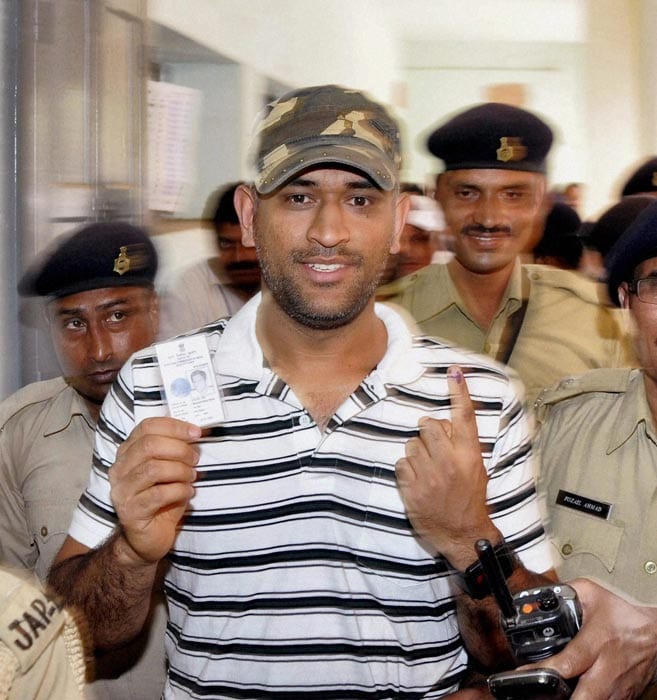 Team India captain Mahendra Singh Dhoni cast his vote for the by-poll to the Hatia assembly constituency on Tuesday. Accompanied by his parents, Dhoni went to his school, Jawahar Vidya Mandir, Shaymli, to cast his vote.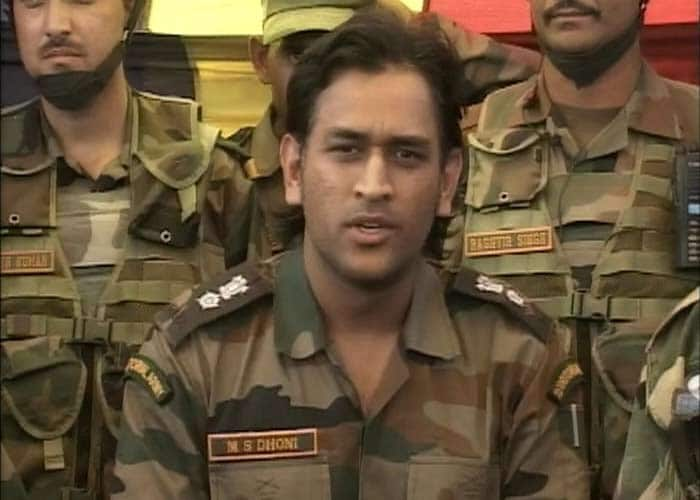 Last week, Dhoni, met with Indian soldiers stationed in forward posts in Jammu and Kashmir to boost their morale.<br><br><b>Coming Up:</b> Dhoni's life beyond the cricket field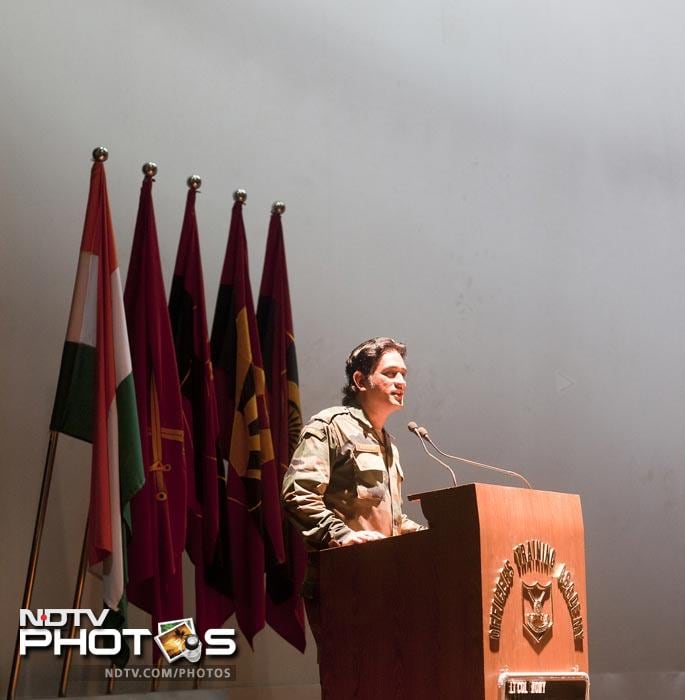 Indian captain MS Dhoni, who has been awarded the honorary rank of Lt Col by the Indian army, visited the Officers Training Academy on May 2 in full military outfit in Chennai.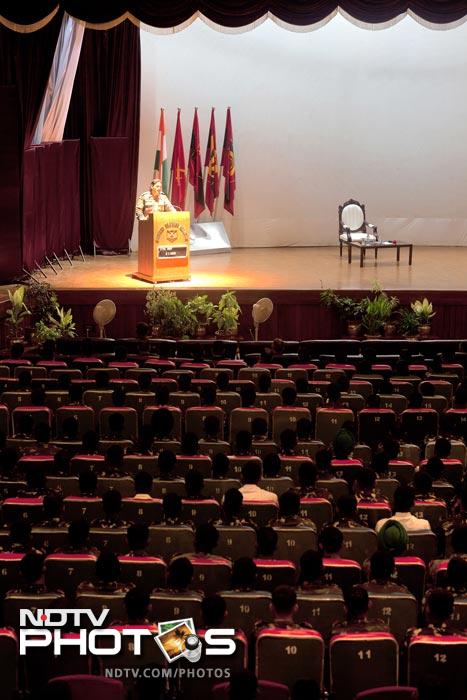 He was warmly received by the officers and cadets. He addressed the gathering and complimented the staff and cadets on the Golden Jubilee of the OTA Chennai.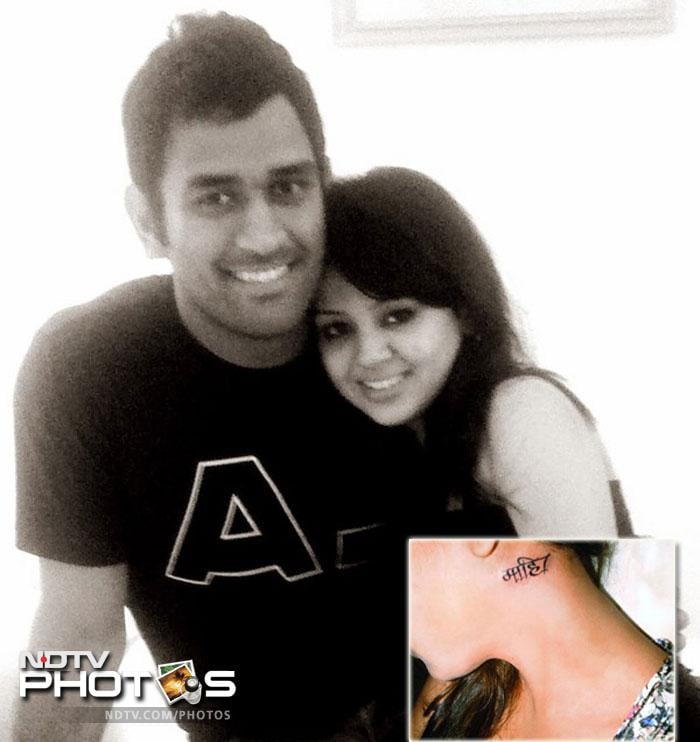 Dhoni's wife Sakshi recently had her husband's name Mahi tattooed on her neck.<br><br><b>Coming Up:</b> Dhoni, Sakshi enjoy a stroll in Melbourne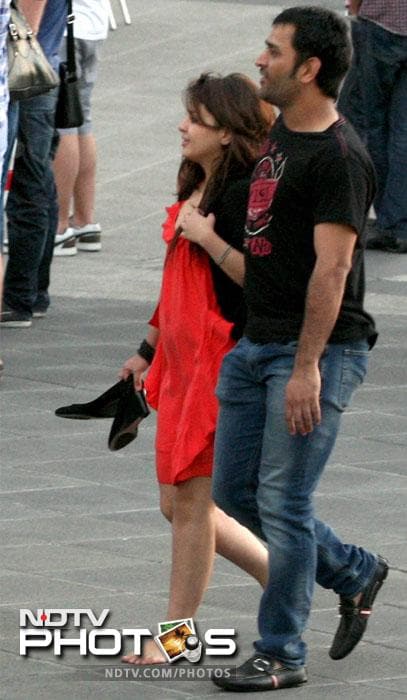 India captain MS Dhoni takes a stroll with wife Sakshi along the Yarra river banks in Melbourne. (PTI Photo)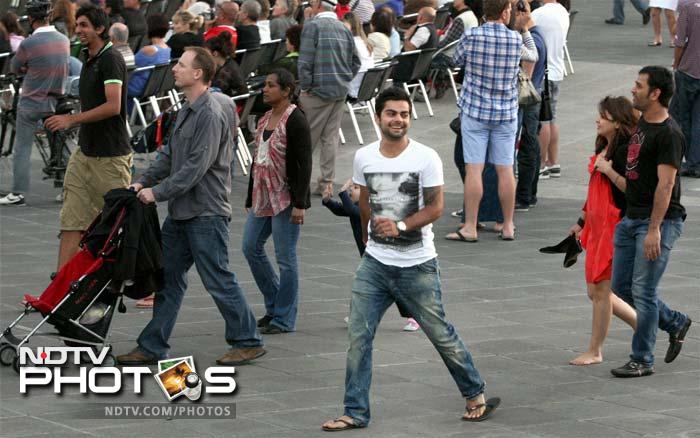 Dhoni, Sakshi (extreme right), Virat Kohli (centre) and Ishant Sharma (extreme left) enjoy a stroll along the Yarra river banks in Melbourne. (PTI Photo)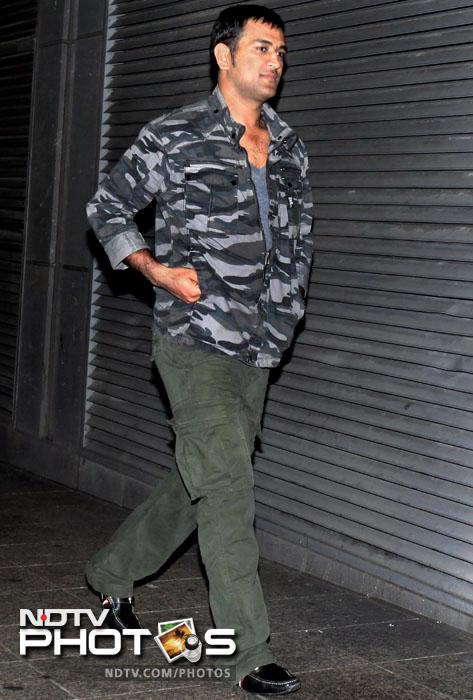 Dhoni on Christmas eve before the Boxing Day Test against Australia in Melbourne. (PTI Photo)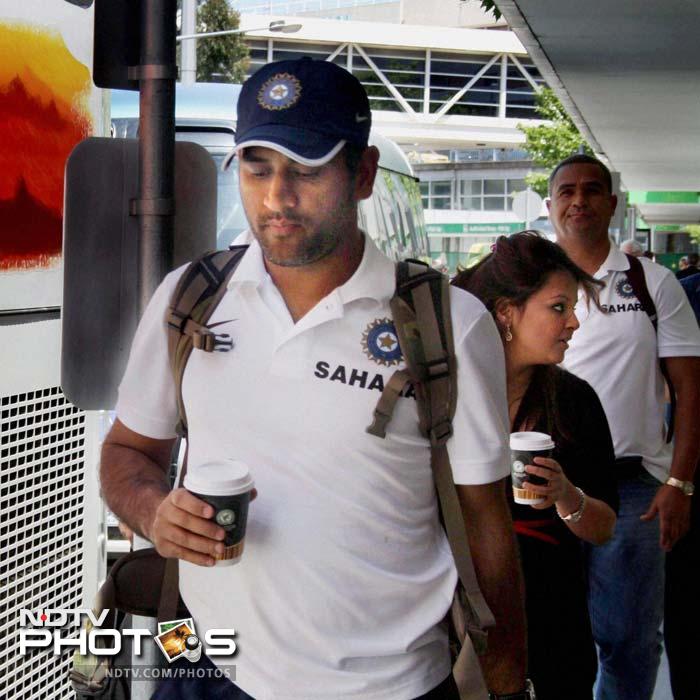 Dhoni with wife Sakshi on their arrival in Melbourne for the Boxing Day Test against Australia. (PTI Photo)<br><br>Coming Up: Dhoni, Sakshi attend sports function in Ranchi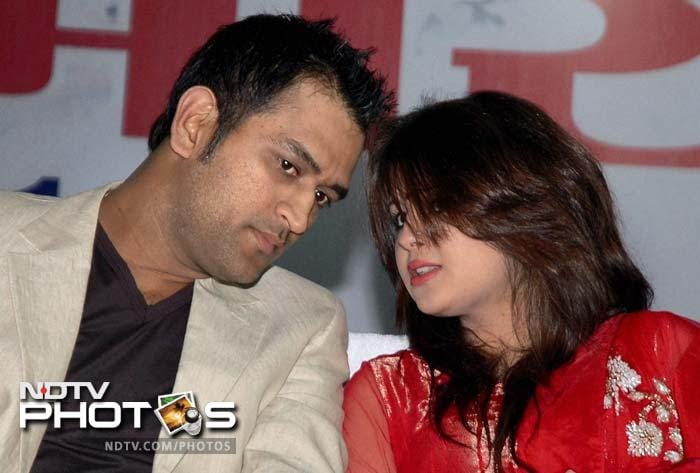 India captain MS Dhoni, who was rested for the ODI series against the West Indies, attended a sports function to present cash awards to athletes who made Jharkhand proud during the 34th National Games held in February.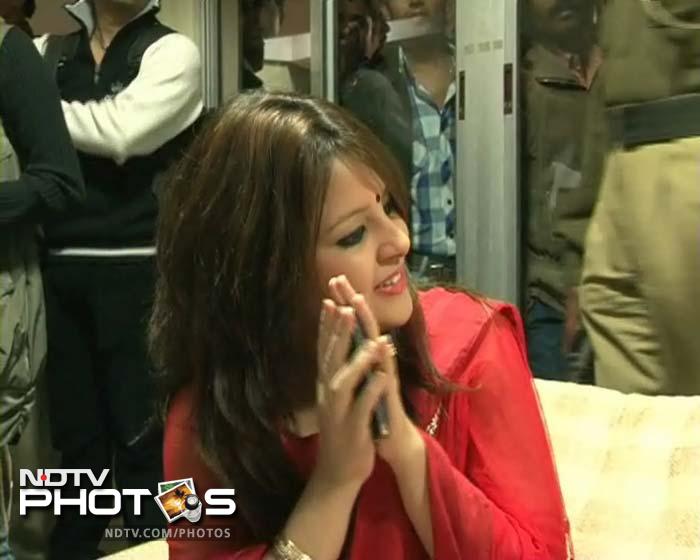 Dhoni was accompanied by wife Sakshi at the event.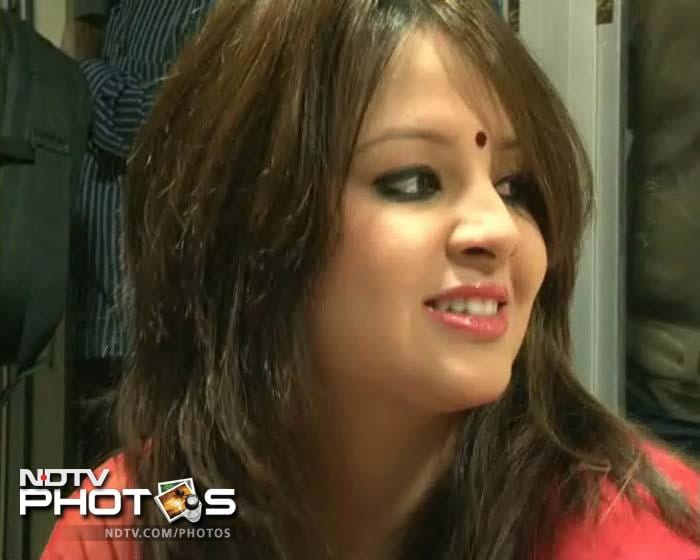 Looking pretty in a salwar kameez, Sakshi couldn't help smile as reporters grilled husband Dhoni on Virender Sehwag's double ton and the tour of Australia among other things.<br><br> Coming Up: When Dhoni and Sakshi arrived at Sakshi's house in Kolkata in November.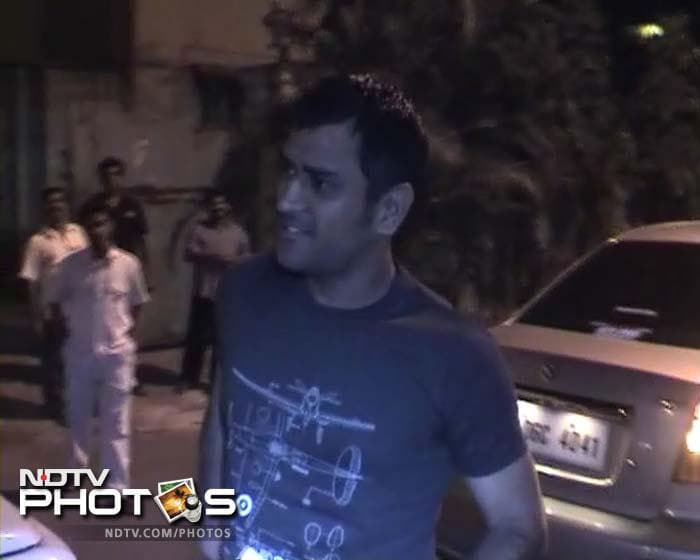 With the second Test against the West Indies wrapping up a day early, India captain MS Dhoni made the most of the spare time by visiting wife Sakshi's home in Kolkata.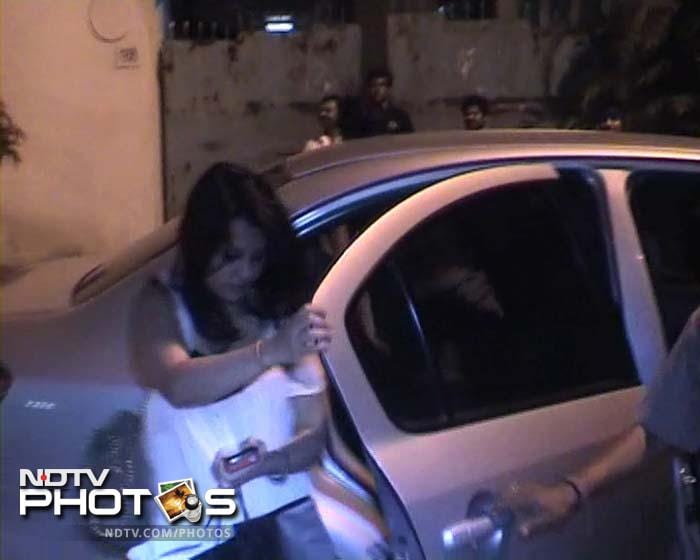 Dhoni and Sakshi arrived together.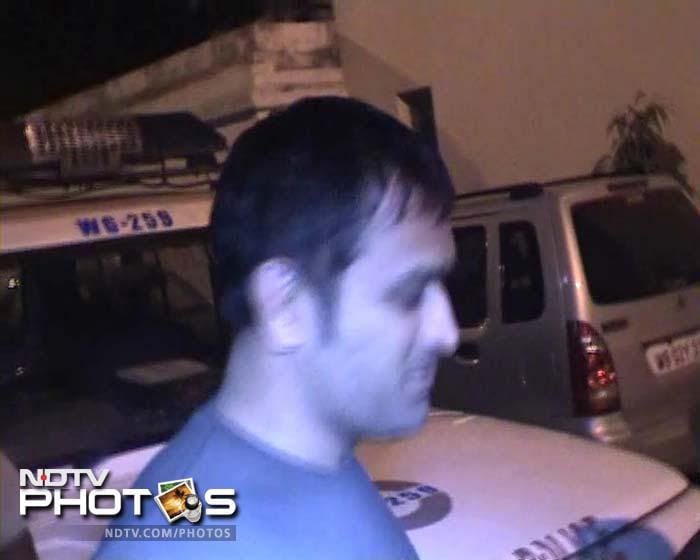 Dhoni looked relaxed and happy in the company of his wife despite the gruelling Test series against the West Indies and also the presence of mediapersons.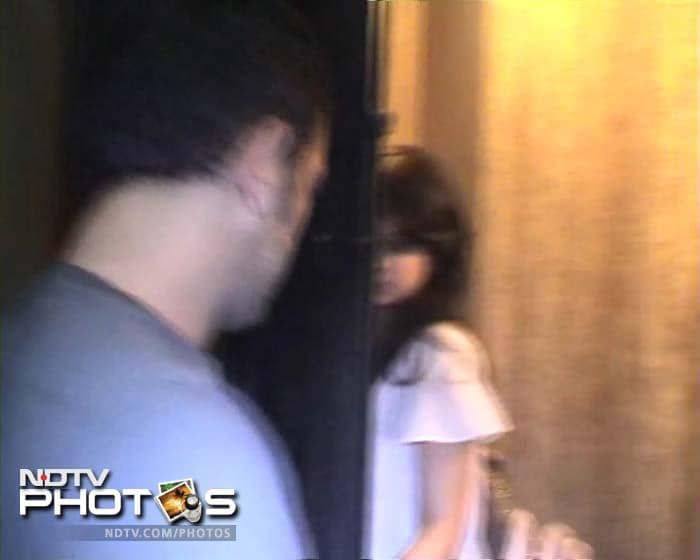 The happy couple entering Sakshi's house.<br><br> Coming up Sakshi at Dhoni's match for Chennai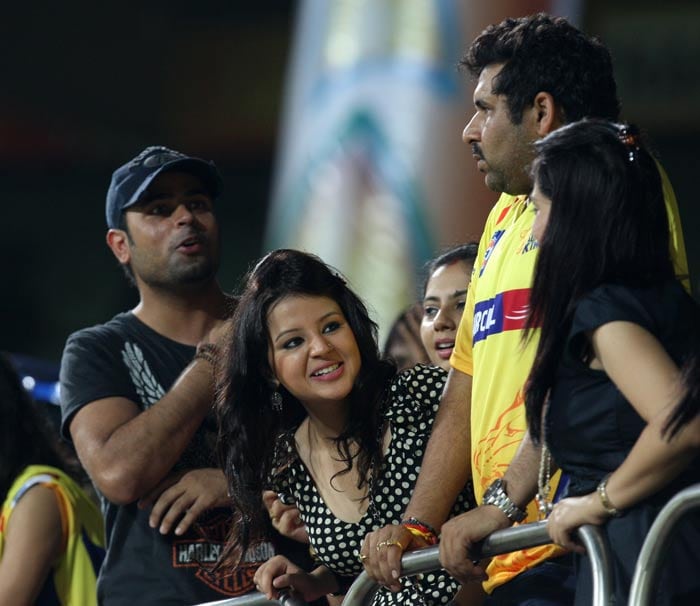 Indian cricket's most talked about WAG, Sakshi Dhoni was present once again to support MS Dhoni's men against Trinidad and Tobago. This time however, she could not prove to be the lucky charm as the Chennai Super Kings were handed their second defeat of the Champions League T20 tournament.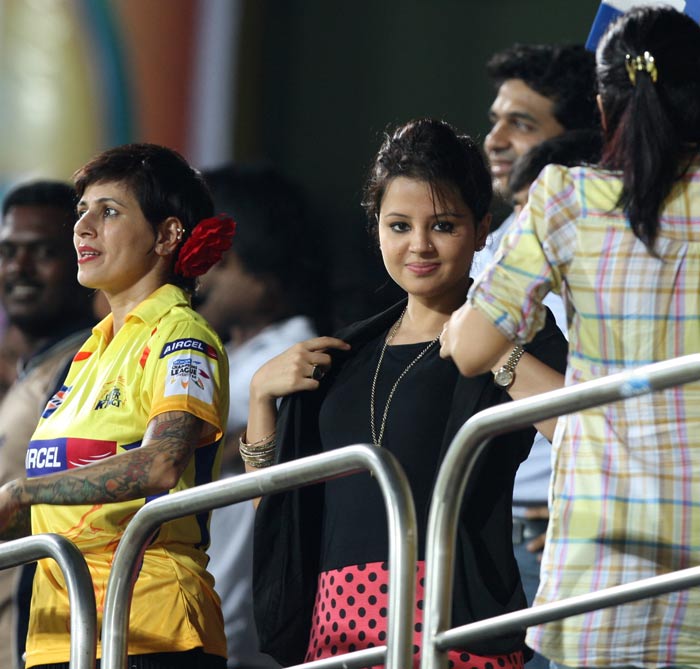 The wife of Mahendra Singh Dhoni, Sakshi watches the match between Chennai Super Kings and the Cape Cobras. <br><br>Coming up, Dhoni's movie date with wife Sakshi.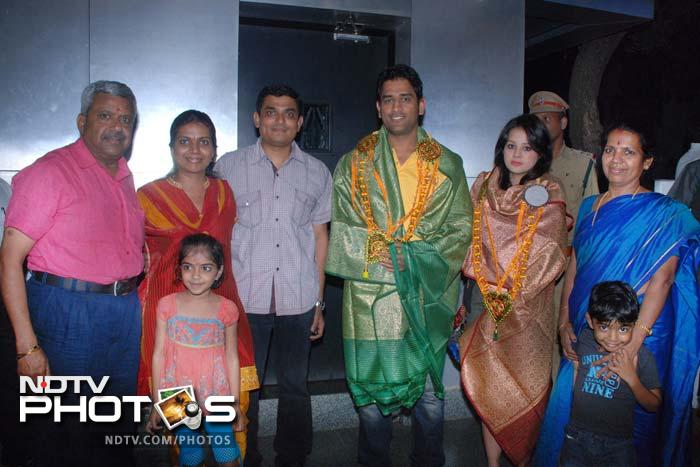 MS Dhoni's friendship with actor John Abraham is well known. So, it was hardly a surprise when the Indian skipper chose to watch John's latest release Force with wife Sakshi in Chennai, taking a much-needed break from the Champions League T20.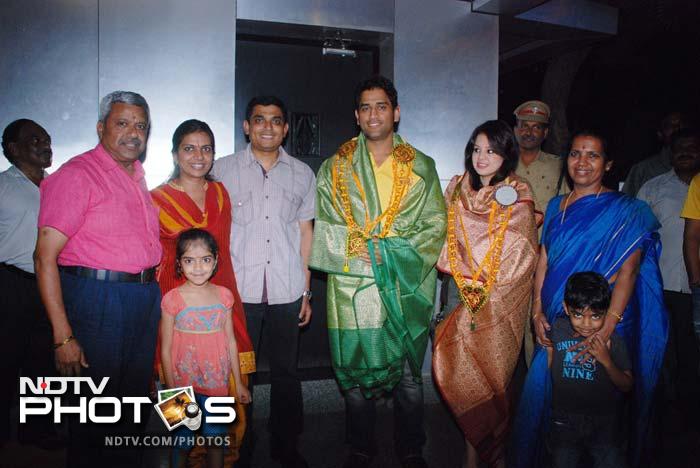 Dhoni and wife are greeted as they arrive for the screening of the film.<br><br> Coming up a look at MSD's romance and marriage with Sakshi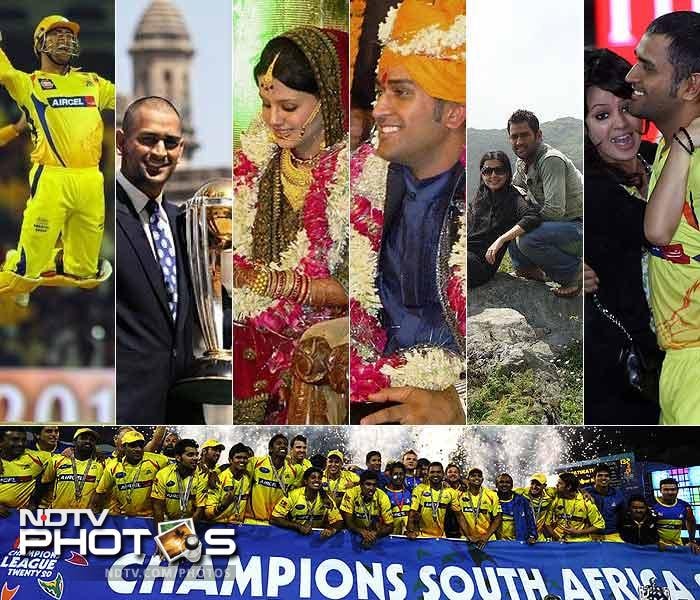 On July 4, 2010, MS Dhoni tied the knot with Sakshi Singh Rawat at a private wedding in Dehradun. A look at how marriage has treated his on-field career since.
The reportedly two-year-old love affair had been kept under wraps as well as the wedding ceremony itself. A reception however was held in Mumbai after the wedding.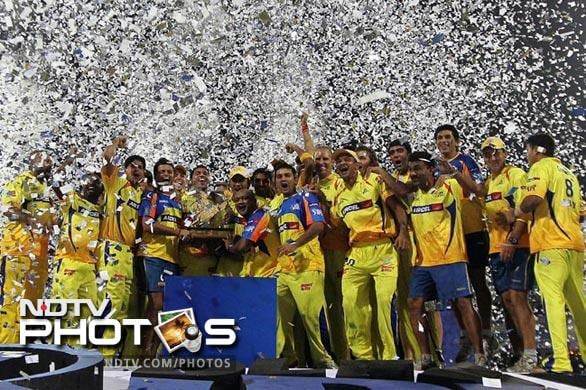 Dhoni had already led the Chennai Super Kings to it's maiden Indian Premier League victory before news of the marriage broke out. The final against the Royal Challengers Bangalore was played on May 28 and Dhoni had over a month to pep himself up for the plunge.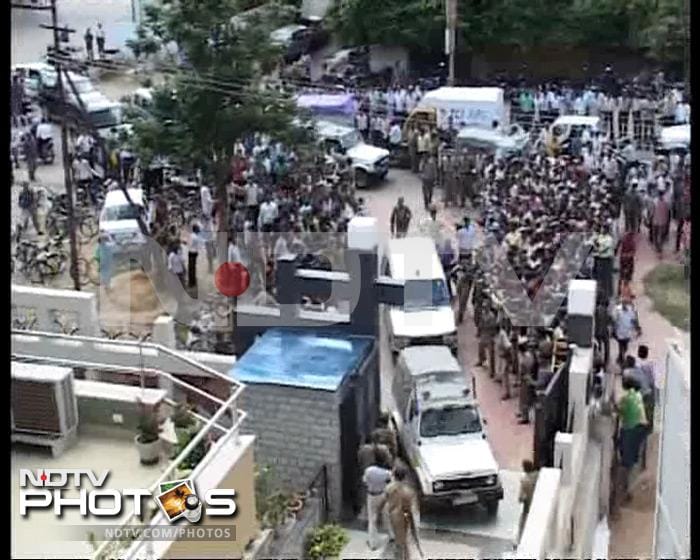 Once the news of the wedding broke however, fans jam-packed the house where Dhoni was believed to have been staying in.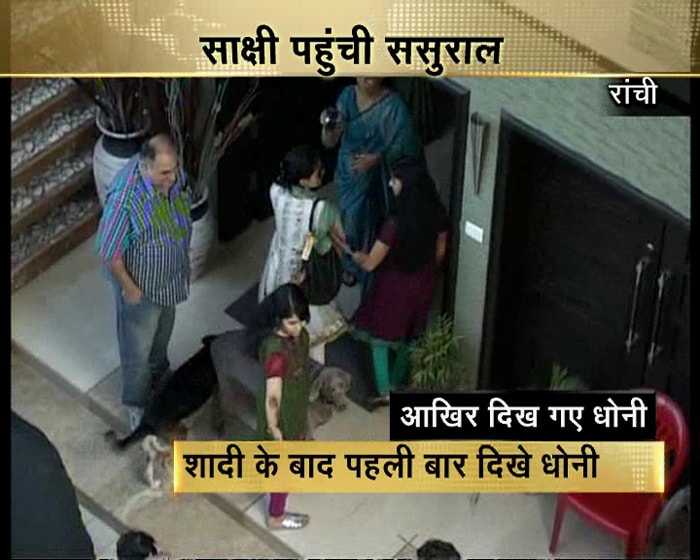 In fact first shots of the couple began emerging well after the ceremony had taken place at the picturesque Vishranti Resorts.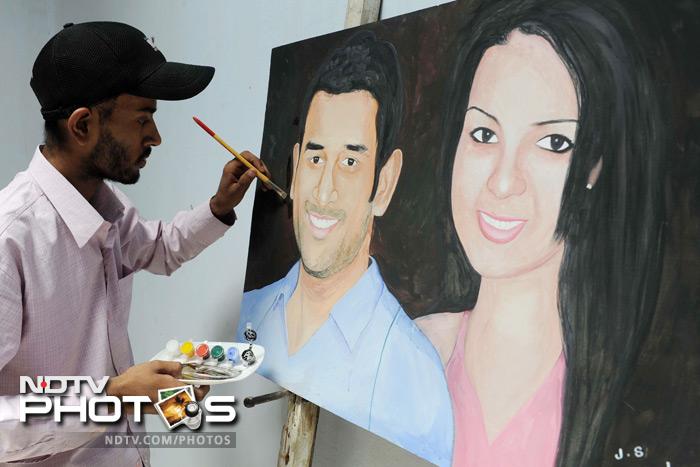 From paintings to prayers for the success of their marraige, Dhoni's fans did all to show their support for him and his new wife.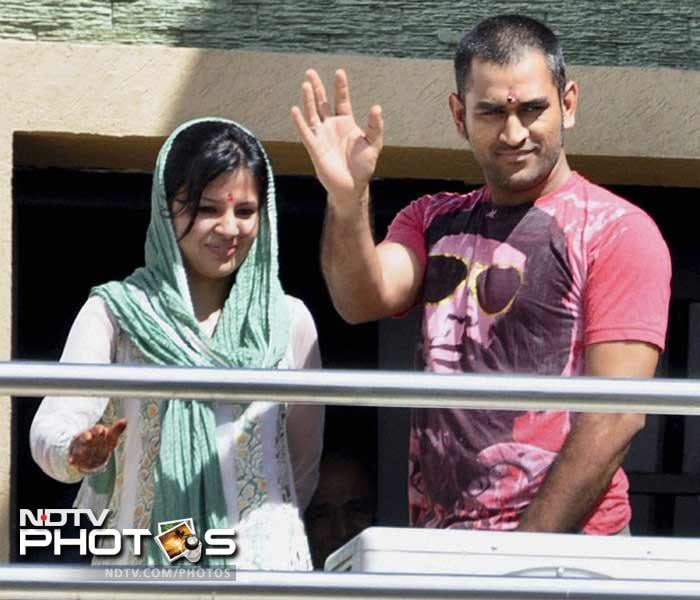 Already being called the first wife of Indian cricket, Sakshi Dhoni was quite unknown as the buzz around her began to grow. After all, Dhoni had previously been linked to well-known celebrities like Asin and Deepika Padukone. As the first images of the ceremony began floating in, many began appreciating Dhoni's ultimate choice as well.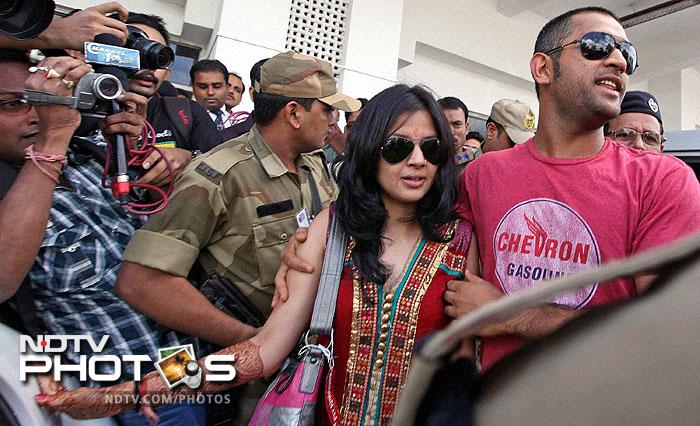 Expectantly, the couple always had a large mob of followers behind them wherever they went. And for Dhoni, so did success.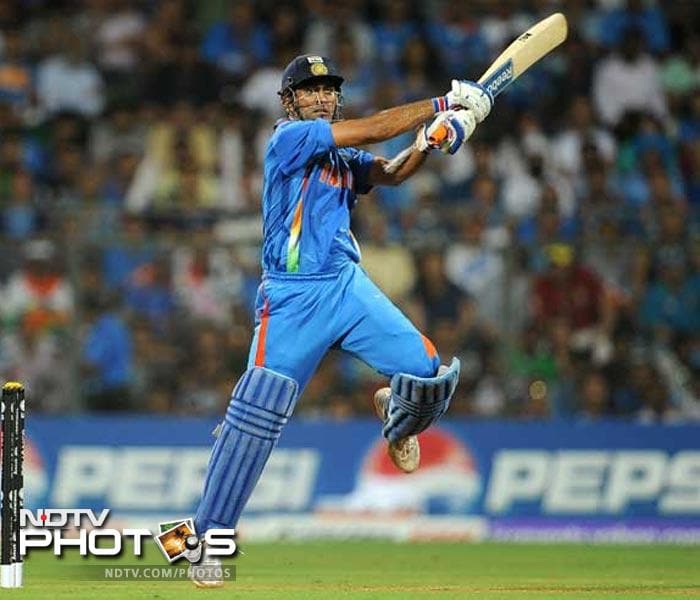 Since his wedding, his already growing stature as a cricketer and a leader has only increased at a rapid pace. Over 6000 runs in ODI, taking India to the top of the Test rankings and a couple of man of the match awards has established that he is as much of a flamboyant player as he is a good man-manager and team-worker.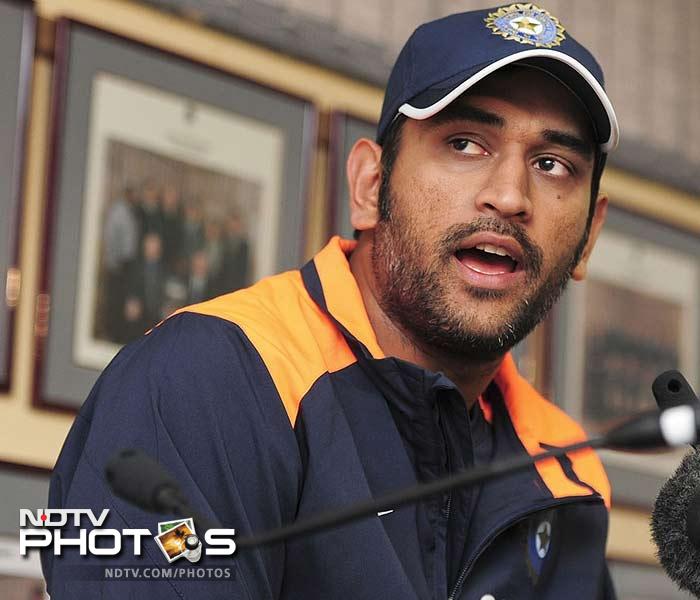 Commercial endorsements in Dhoni's bag have also not ceased to increase. The Indian cricket captain sponsors 20 brands, one less than Shah Rukh Khan who has the most in the country.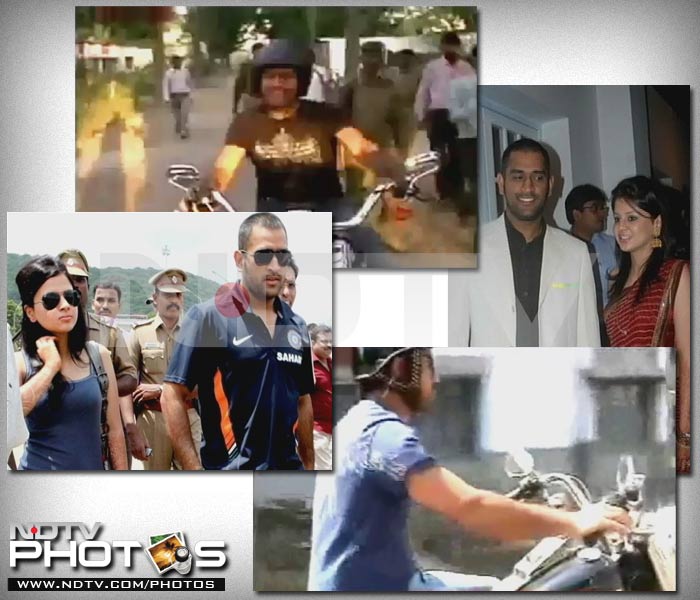 According to recent reports, MS and Sakshi have even featured in a television commercial together.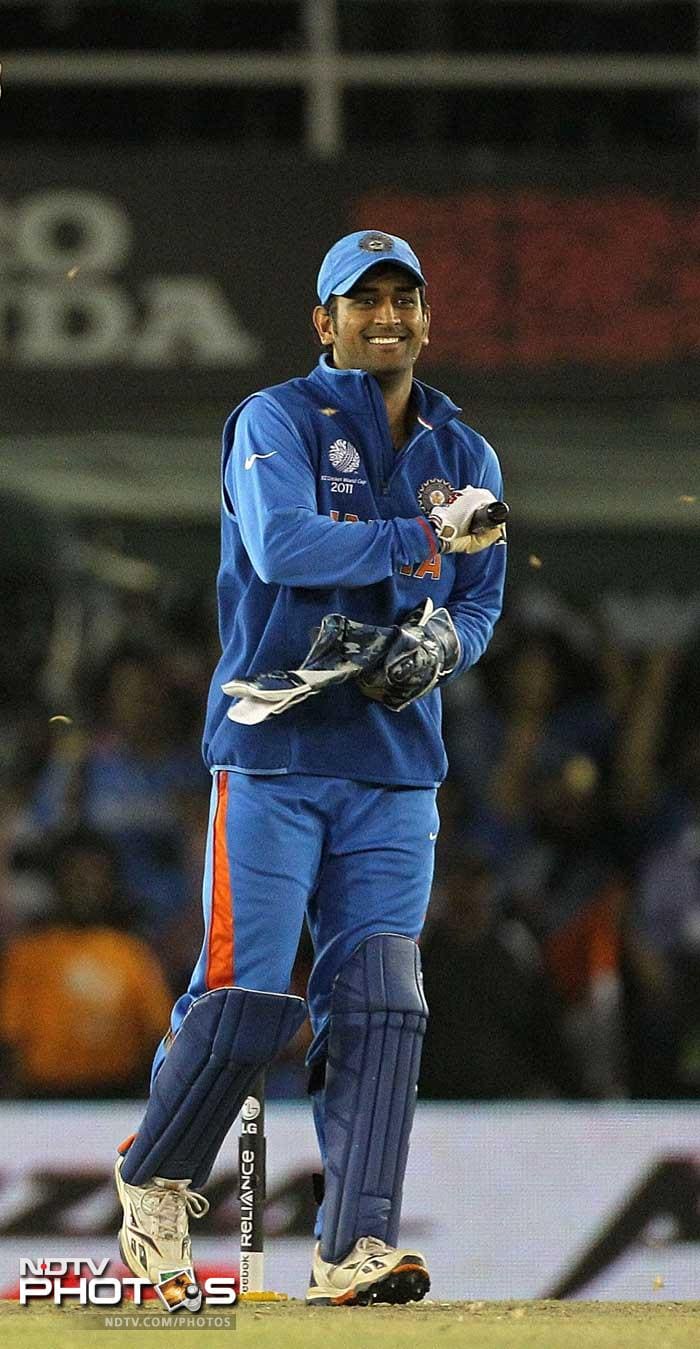 But Dhoni has not allowed commercial and social engagements effect his game. A series sweep against Bangladesh, Asia Cup victory and wins against the New Zealand were some of the feathers in the skipper's cap.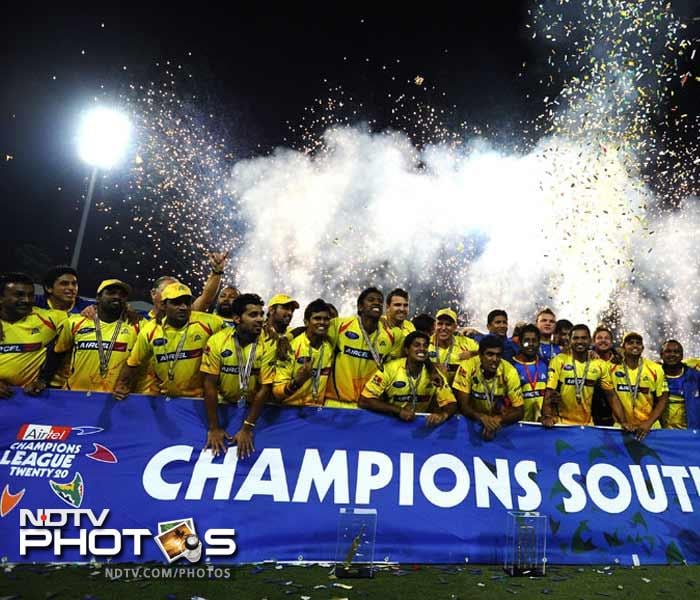 Then there also was the Champions League T20 victory in South Africa. Dhoni led his IPL champions to an emphatic win, cementing his stature as a player who is successful in all forms of the game.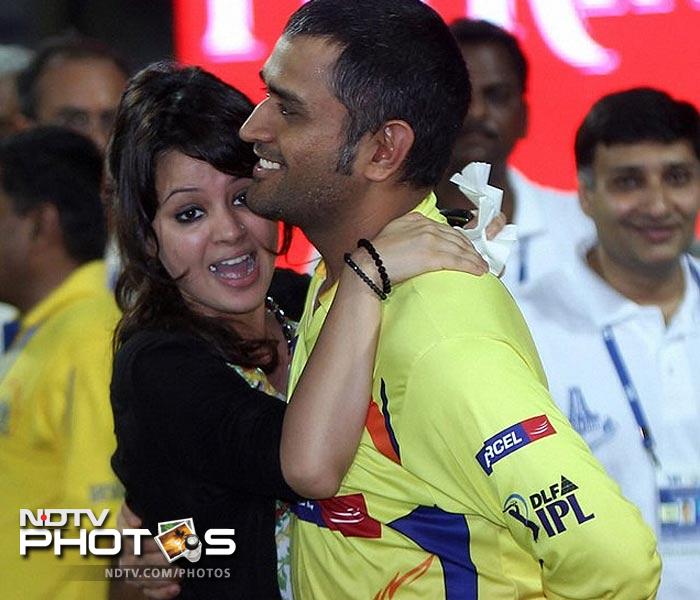 In all of this, Sakshi has been right by Dhoni's side on most occasions. Weather on the field or off it, the transition of a bubbly girl to a confident woman seems to have been done with effortless ease.
And when Dhoni has not been entirely busy with his cricket, the two have also enjoyed leisurely time together.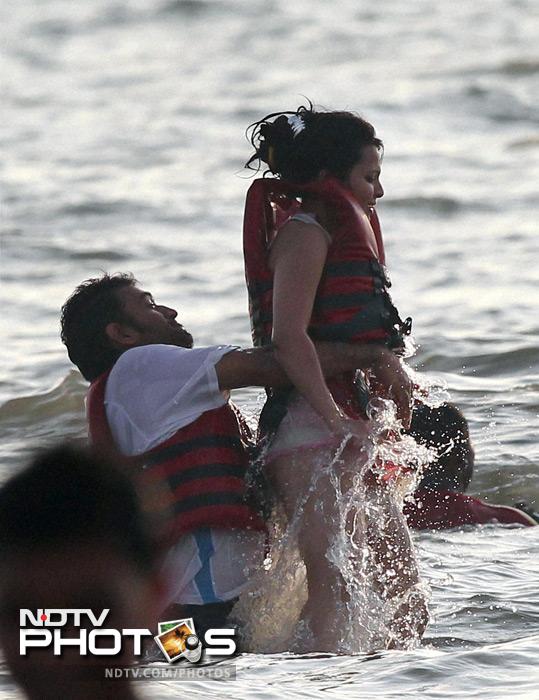 The two enjoyed the Arabian sea after a series win against Australia, at Goa.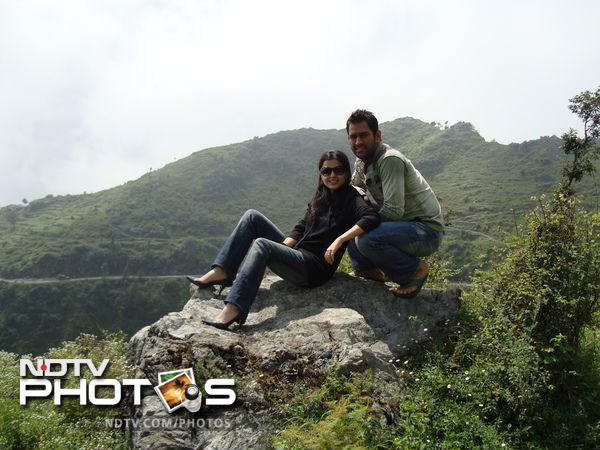 Dhoni and his wife have been clicked together at many holiday-spots in the last one year although most were part of his cricketing tours.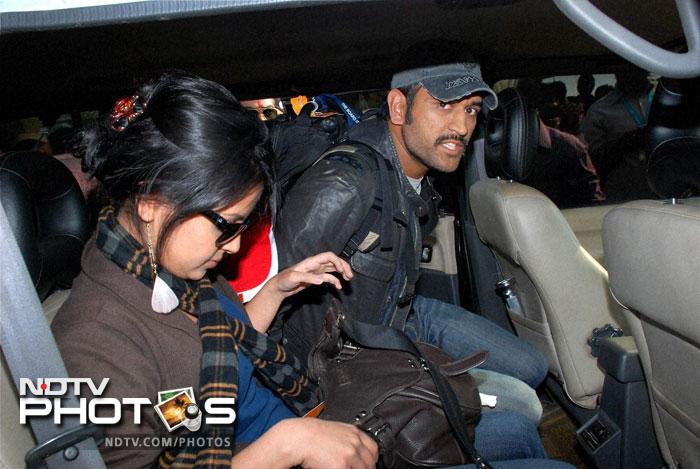 It is not just Sachin who took his wife for the Wimbledon. Dhoni too has taken Sakshi to many sporting events.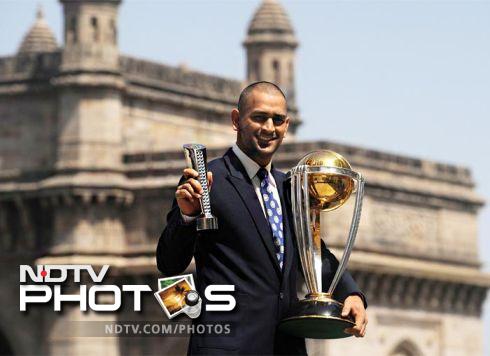 The right frame of mind that Dhoni seems to have been in eventually saw him take India to the biggest glory in the world of cricket. After all, it really does not get any bigger than the World Cup trophy itself. Even as an individual player, Dhoni grabbed the limelight as the man of the match in the final game against Sri Lanka.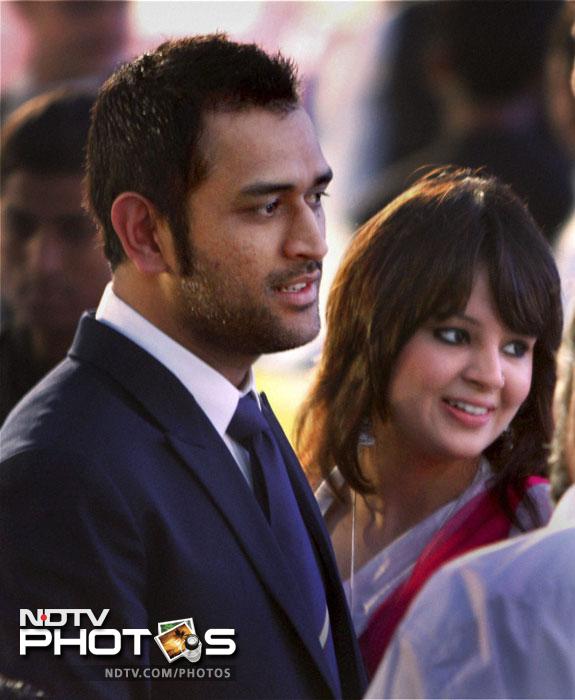 Sakshi was by her man's side throughout although she was also clicked with Anjali Tendulkar and interacted with those known to her as well.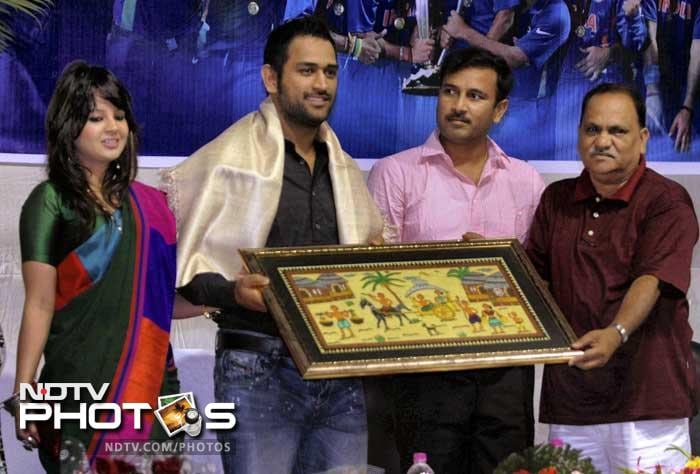 Before the BCCI ceremony, Sakshi was also present with MS when he was felicitated by the Jharkhand government.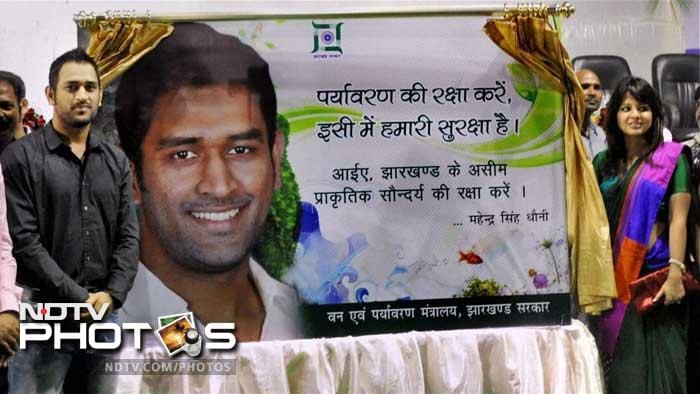 And it's not all about the game and the love. The two have also made their contribution to the society by being part of several campaigns.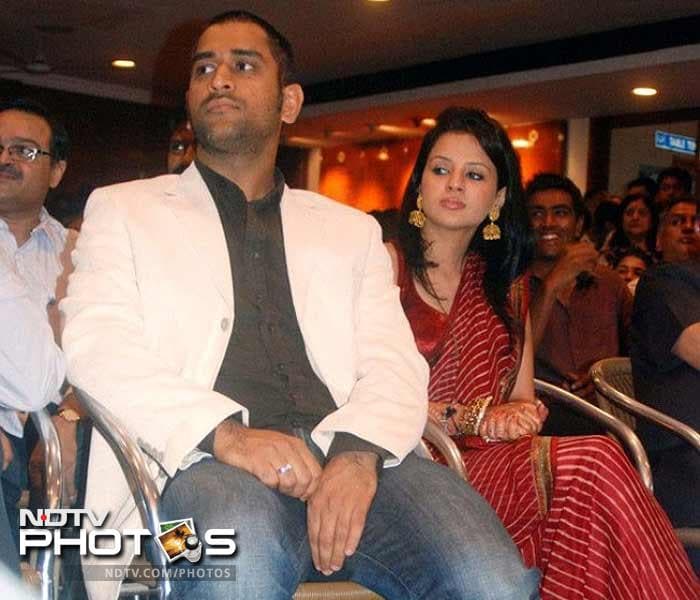 India may have fared badly in England, but that is only a marginal blip in MSD's amazing captaincy record. The skipper can be expected to be back to his best along with the team anytime soon.