India were off to a good start but day one of the second Test was dominated by Sachin Tendulkar.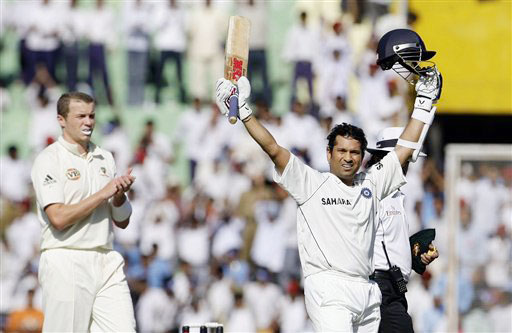 India were off to a good start but day one of the second Test was dominated by Sachin Tendulkar who became the leading run-scorer in Tests. Tendulkar surpassed Brian Lara's record mark of 11,953.
Retiring veteran Sourav Ganguly completed his 7000 Test runs, only fourth Indian to do so, and also slammed a century on the second day.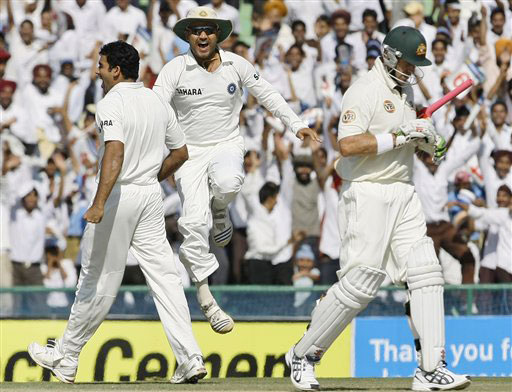 Zaheer Khan continued to torment the Australian top-order, Matthew Hayden in particular, and gave India the much-needed breakthrough after being bundled for 469 runs on Day 2.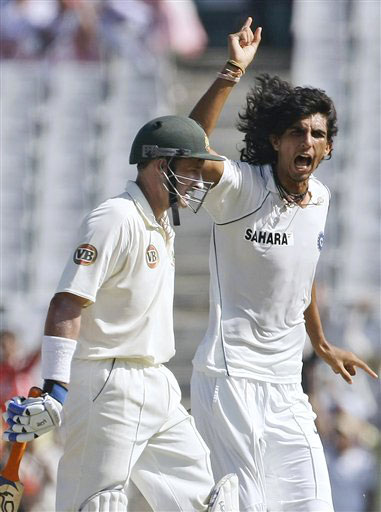 Zaheer's pace partner Ishant Sharma complimented him well as dismissed Ricky Ponting and Mike Hussey on Day 3.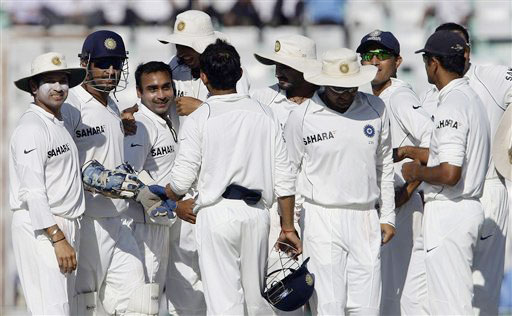 Debutant leg-spinner Amit Mishra, who replaced injured Anil Kumble, picked five wickets to become the only sixth Indian bowler to have a fiver in the maiden Test. With his 5-wicket haul, India bundled Australia for 268 runs.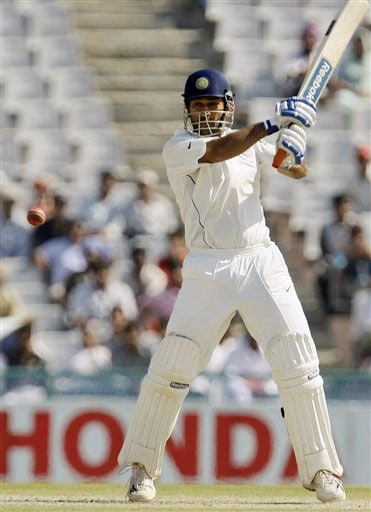 Stand-in skipper Mahendra Singh Dhoni led from the front. He scored quickfire 92 and 68* runs in both the innings and also shepherded his bowlers well. He was adjudged the 'Man of the Match'.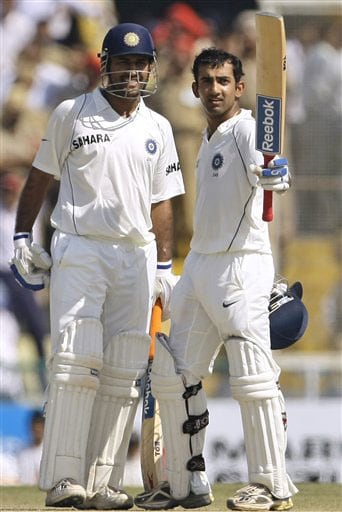 Indian opener Gautam Gambhir, who scored 67 runs in the first innings, scored his second Test hundred in the second innings on Day 4.
After declaring their innings for 515 runs, Harbhajan Singh wreaked havoc in the Australian camp as he picked three quick wickets to put India in command on Day 4.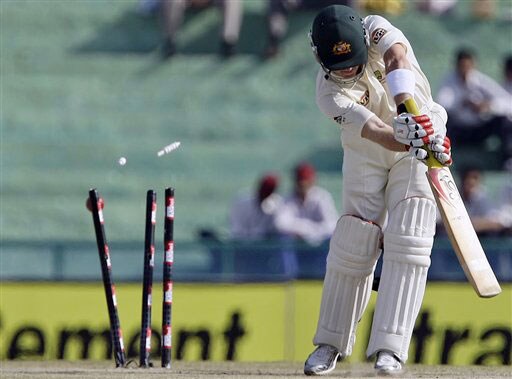 After losing five wickets on Day 4, Brad Haddin joined Michael Clarke and added 83 runs at the close on Day 4. Just after adding one more run on the last day, Haddin was clean-bowled by Zaheer Khan in the very first over.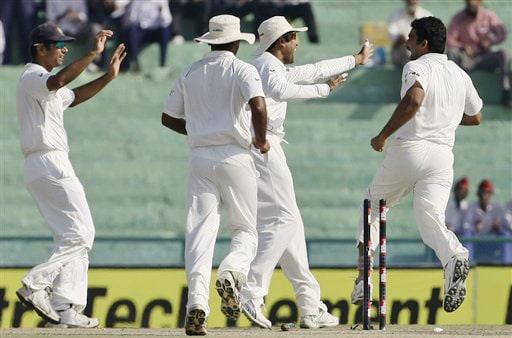 Zaheer Khan picked three quick wickets and hurried India's march towards the win. He dismissed Haddin, White and Brett Lee on Day 5.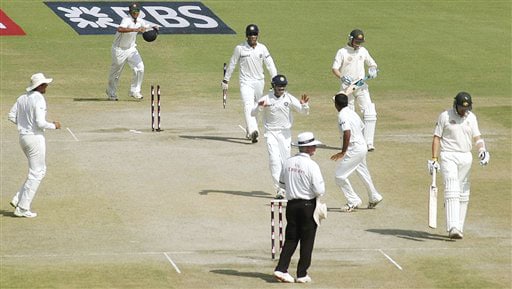 Michael Clarke kept one end intact but Amit Mishra dismissed him as the last man and celebrations broke right in the middle.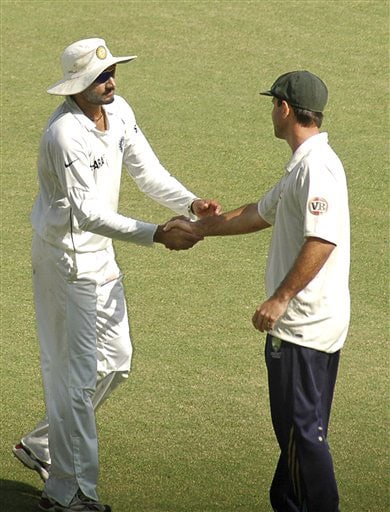 Despite some chitchats, stares and exchange of words, this match was played in right spirit.